This post may contain affiliate links, which means I'll receive a commission if you purchase through my links, at no extra cost to you. Please read my full disclosure for more information.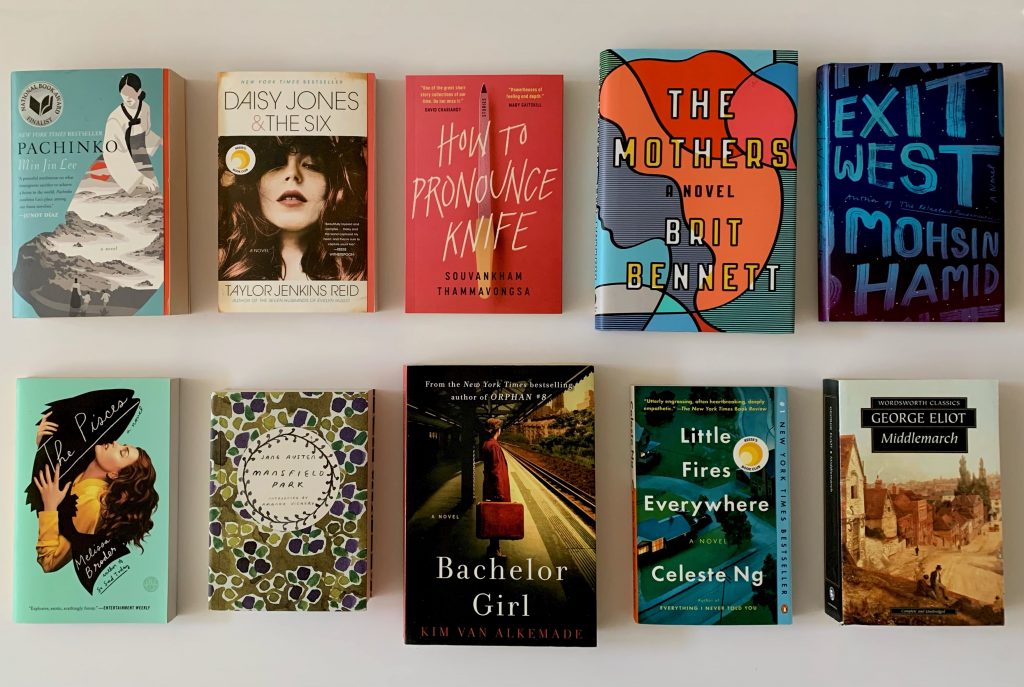 Spring brings forth renewal, rebirth, and regrowth. As a result, in the springtime, I like to enjoy books that fit these themes.
I have combined a list 10 standalone books befitting for a Spring reading list! 🌷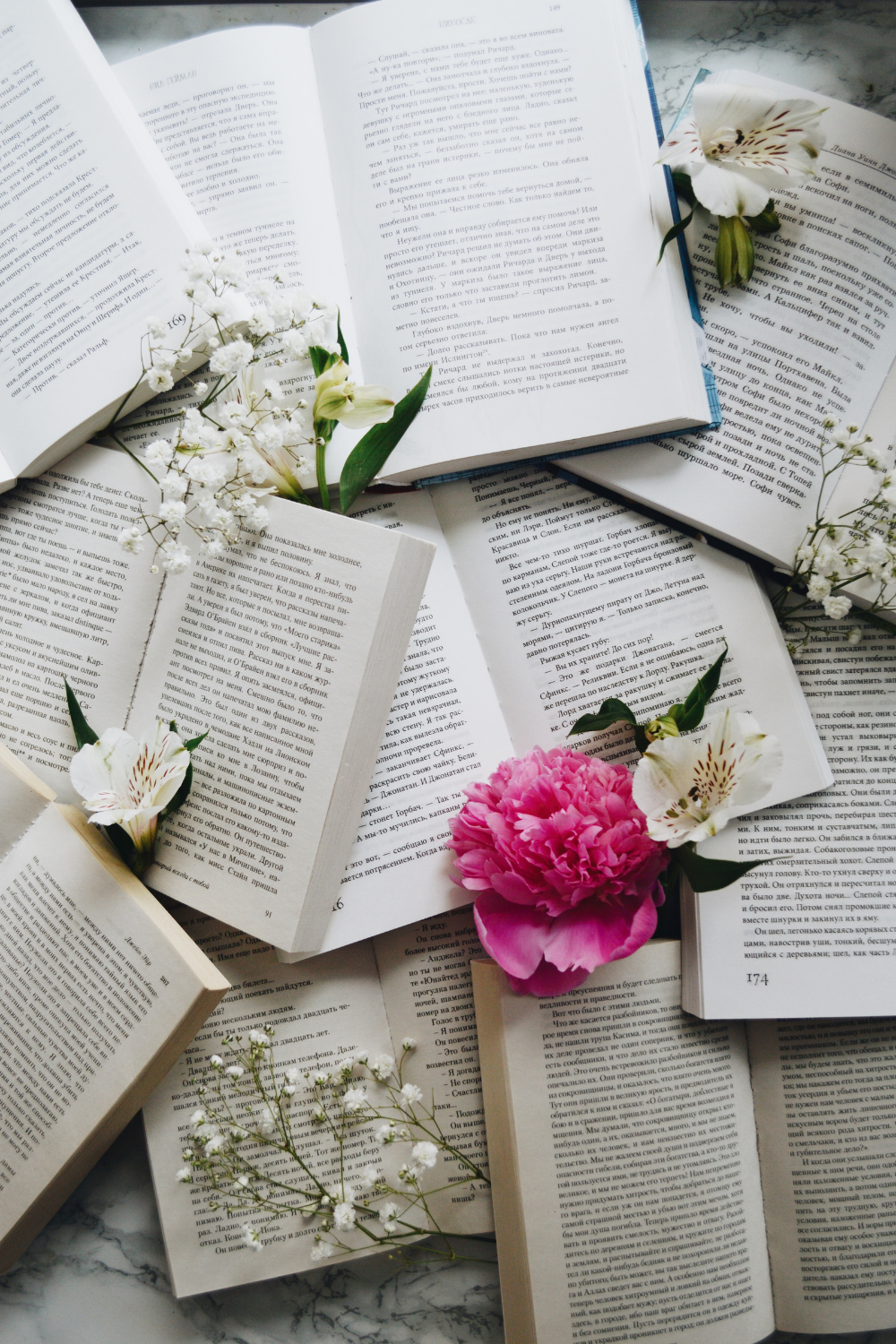 ---
1. "Pachinko" by Min Jin Lee
"Pachinko" is a historical fiction novel following a young Korean woman in the 1900s. She falls pregnant by the hands of an already married man.
Instead of being bought on the shores of Korea, she decides to flee to Japan and marry another, more gentler man, leaving behind her home and crippled father.
From there starts a great story of family, love, sacrifice, ambition, and loyalty.
"Pachinko" is the perfect book to read in the springtime as it is a tale of survival, much like spring after a hard winter.
2. "Daisy Jones and the Six" by Taylor Jenkins Reid
"Daisy Jones and the Six" is the perfect read for spring as it is very engrossing. The story follows Daisy and the band the Six and their story of coming to of an iconic 1970s rock band.
It is a deep character study of the members of this rock group through an interview-style query. However, the band is completely fictional although the whole story feels really real to the reader.
This book explores the group's process to fame as well as their eventual break-up. The book also explores the L.A. lifestyle of the 70s highlighting the struggles of sex, drugs, and rock & roll.
3. "How to Pronounce Knife" by Souvankham Thammavongsa
"How to Pronounce Knife" is a collection of diverse short stories. The story starts with a young girl that comes home from school and asks her father how to pronounce a word from a book.
From there starts an unforgettable stories of cultures and values as it unravels the inner lives of Laos immigrants.
4. "The Mothers" by Brit Bennett
"The Mothers" is set in a black community in Southern California following teen Nadia Turner.
Nadia has been through a lot. Her mother just passed.
And she finds herself pregnant with Luke Sheppard a former football player and the pastor's son. Then, enter Nadia's best friend Aubrey into the story.
And the story becomes a complex narrative of choices, secrets, and community.
5. "Exit West" by Mohsin Hamid
"Exit West" follows the story of young Nadine and Saeed that meet during their country's civil war.
When everything explodes in their country; the young couple catch a whiff that there exists magical doors that could help them escape their homeland.
Intrigued, their adventure leaving home begins.
6. "The Pisces" by Melissa Border
"The Pisces" is another very interesting story. And pisces are the astrological sign that is right before the cut off to making it to spring. 😉
A young woman named Lucy has been working on her dissertation on Sappho for thirteen long years. And now she's going through a terrible breakup.
Her sister – who lives in LA – asks her to housesit atop Venice Beach for the summer. From there, Lucy attends therapy and finds herself attracted to a very hot swimmer.
7. "Mansfield Park" by Jane Austen
"Mansfield Park" simply reminds me of Spring! 🌼
In this book, we follow Fanny Price who lives with rich relatives in the hopes that she is brought up properly. Fanny has a lonely childhood and only finds solace in her cousin Edmund.
Fanny's cousins become friends with this new bougie couple in town – Henry and Mary Crawford – and Fanny's life becomes changed.
8. "Bachelor Girl" by Kim van Alkemade
"Bachelor Girl" is a historical fiction novel following a young actress named Helen. The owner of the New York Yankees baseball team, Colonel Jacob Ruppert, looks after her. She thinks this is due to his guilt over her father's accidental death.
Helen falls for Ruppert's personal secretary, Albert. So long as the two young folk remain loyal to Ruppert, he shall remain their benefactor. Only when Ruppert dies and the rumours arise that both Helen and Albert need to confront their own secrets and truths.
This book – interestingly enough – has been inspired by factual events and therefore, it makes the story super enticing!
9. "Little Fires Everywhere" by Celeste Ng
"Little Fires Everywhere" reminds of Spring because it takes place in the suburb.
A mother-daughter pair, the mother being Mia Warren – enter this tight knit suburban town. Mia rents a house from the tightly ordered Richardsons.
One day, family friends of the Richardsons come over (these friends are in the process of adopting a child) and suddenly Mrs Richardson wants to uncover newcomer Mia Warren's past at all cost.
In this matter, this book deeply explores the thematic of motherhood.
10. "Middlemarch" by George Eliot
"Middlemarch" is once again another book with a title that is very evocative of the springtime! 🌷
This classic is a historical fiction set in an English provincial town following the first Reform Bill of 1832 in which arise deep social unrest.
The story follows primarily Dorothea Brooke and Dr Tertius Lygate and explores what every day life and marriage was at the time of the mid-nineteenth century.
This book is a deep social and character work and it is definitely worth the read come Spring!
---
I hope you enjoyed this of 10 standalone books for Spring! Let me know which books you are considering for your spring reading list! 📚