This post may contain affiliate links, which means I'll receive a commission if you purchase through my links, at no extra cost to you. Please read my full disclosure for more information.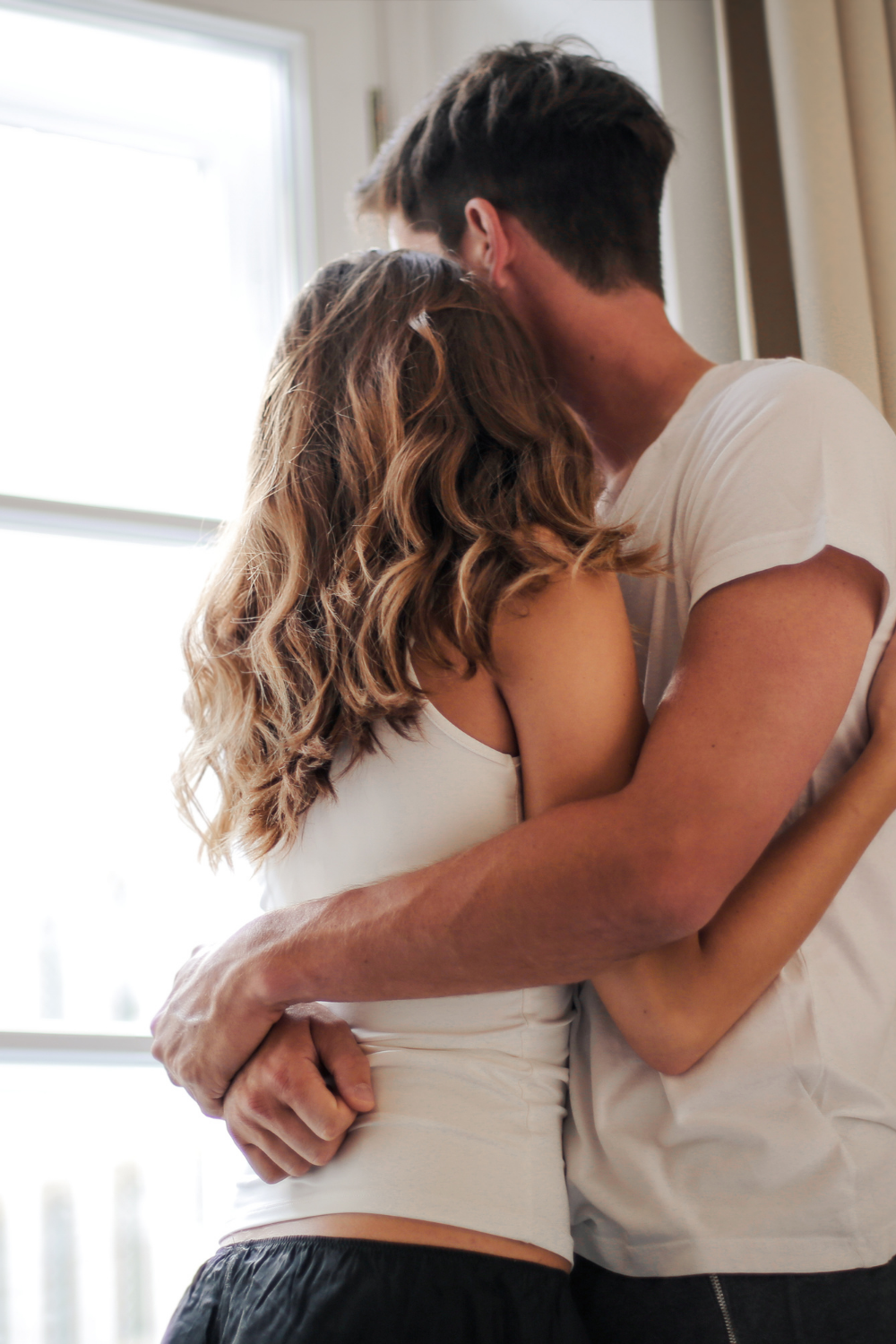 This part 1 of 2 in a blog post series about love.
You can read part 2 titled 10 Lessons About True Love Through Literature here.
Before delving into the 4 reasons causing us a lack of love, this feeling of unbearable lovelessness. I need to be transparent as to the referral of these ideas. They are my main takeaways from the insightful book "All About Love" by Bell Hooks.
Watch the first part in video form:
A few words on "All About Love" by Bell Hooks
Recently I read "All About Love" by Bell Hooks and I re-learned a lot about love especially in its cultural discourse. A lot of the reasons surrounding lovelessness are not novel to me except for the fact that I was lead to believe for a majority of my life that love could coexist with dysfunction as well as with lies. But these are misguided ideas surrounding love, and consequently, our society has found itself in a greater crisis against love.
Bell Hooks, herself, acknowledges that the younger generations are cynical about love, that they decide to live a life in fear of love and turning firmly away from it. Her book "All About Love" was published back in 2000.
Now, two decades later, imagine how the youth are feeling about love through slogans of "f*** love," "f*** b***** get money", "don't seek love, seek money" and etc. We are surrounded by anti-love slogans. And they're everywhere. They're normalized. Consequently, love and loving relationships as well as loving communities take a backseat in our society that privileges power, control, and money over psychological and emotional well-being.
The discourse about love has shifted in recent decades. Love has become of a non-importance, an irrelevance, love is painted with cynicism and disregard. Love is no longer part of our survival and our vocabulary. Now, only fools, desperate, naive and weak people seek love. It's disheartening how we think about love and about those who practice and seek to build real true love.
All of our misconceptions surrounding love are what causes us to view love as a curse rather than a blessing.
Here are the 4 main reasons explaining lovelessness, gathered from Bell Hooks book "All About Love."
1. Lack of definition
Firstly, we are taught not to define and pinpoint love. And consequently, we remain ignorant of love and most importantly of true love. We think that love is simply a feeling and if we're lucky that feeling will last longer than we hoped. Unfortunately, when we fear defining love, we also fear loving and practicing love.
Thus, it is because we have a hard time defining love that we cannot go about talking, expressing, giving, and receiving real true love.
In "All About Love," Bell Hooks finds a definition that highlights the most positive and nurturing effect of love. She writes:
"I found one [definition] in psychiatrist M. Scott Peck's classic self-help book The Road Less Traveled, first published in 1978. Echoing the work of Erich Fromm, he defines love as "the will to extend one's self for the purpose of nurturing one's own or another's spiritual growth.""
Since we don't know about love, we don't want to risk loving and knowing of love. We fear it as we fear the unknown, as we fear death and therefore we fear "others" and this creates a further divide in people. And only real true love could cure this lovelessness we collectively feel.
When we love and love others, we encourage and nurture their own growth as well as our own. This is what the concept of mutuality defines. You can read more about that here the second part of this blog post series, explaining 10 Lessons About True Love.
Accordingly, if we define love, then, we could practice love, in which "When we are loving we openly and honestly express care, affection, responsibility, respect, commitment, and trust."
Hooks says we want to talk about love but we don't know how to and we are afraid to because of its negative connotations and because we are afraid to admit we haven't been in loving relationships. Yet, as a society, she explains, that we know everything about sex and sexuality but nothing about love and defining love.
We fail to acknowledge that, "definitions are vital starting points for the imagination. What we cannot imagine cannot come into being."
Plus, we are taught about love primarily and almost solely in the family and that is where a lot of lovelessness takes root, in which only the practice of true love can heal those first wounds from lack of love.
2. Dysfunction families in childhood
Secondly, we learn these vague and ambitious lessons and definitions about love in childhood. Since childhood is our first exposure to love. Families are more often are first teachers and as a child we cannot be certain that what they are teaching is right or wrong in love because of this collective fear of defining and talking openly about love.
Bell hooks described one the following situations that perpetuates the misconception of love:
She explains that children that are consistently punished harshly (under the pretence of love) as well as children that are consistently having every need met with never being punished or reprimanded; don't learn properly about love. Both children are being abused because one is always punished (negative feeling around being loved) while the other one is overindulgent (only positive feeling around being loved.) Therefore, in both instances, the child experiences a form of neglect.
Neglect is a form of abuse, and therefore dysfunction. And love cannot exist with abuse and dysfunction. (Read more about dysfunction in the second part of this series on love here.)
Hooks concludes, "Both groups have learned to think about love primarily in relation to good feelings, in the context of reward and punishment."
Bell Hooks notes that whether hurt or abused, wether receiving or not what they want, children continue to believe that they are loved by their parents; but in reality, these parents do not know how to properly love their children. Since, "Abuse and neglect negate love. Care and affirmation, the opposite of abuse and humiliation, are the foundation of love."
We need to offer a definition while showing a love without abuse to children. Remember love is a choice, it is a verb and therefore a daily practice. In our culture, it is hard to accept that family members can be unloving and dysfunctional in love.
To think that love is automatically rooted in 'shared familial blood' is similar to the accepted mysticism of 'falling in love.' These two culturally accepted and praised cases of 'unconditional love' are based on not knowing and wishful assumption. These two cases remove our responsibilities surrounding love as it assumed that both family and lovers will love us out of thin air from a magical tie. They are the same harmful mysticism and miscommunication about love, this is a fantasy. It is not the reality of true, unconditional love.
And, consequently, this is how abuse is allowed.
Because we think parents inherently love their children, our society allows them to raise children however they seem fit, and most commonly it is through consistent injustice… Families are much like bullies. This pattern of behaviour is most often than not learned and transmitted through family members. Unloved, neglected, abused children carry the same techniques into adulthood into their own relationships and families unless they heal and are taught about real true love – which is love that is devoid of abuse and any measurement of dysfunction.
Dysfunction involves many facets; neglect, abuse, humiliation, harsh words and punishment, materialistic rewarding, lying, withholding, etc. There is no justice says Bell Hooks for children and that's where the root of the problem on love starts. Children remain at their parents will. She writes the following: "When we love children we acknowledge by our every action that they are not property, that they have rights – that we respect and uphold their rights. Without justice there can be no love. "
She instructs that we need to learn to set boundaries and teach children how to set boundaries for themselves. In this matter, "Loving parents work hard to discipline without punishment." Therefore, teaching children self-discipline and responsibility as they carry onwards in life and in love.
3. Mystification and shame
Thirdly, it is hard to define love and raise children lovingly when we continue to uphold mysticism around love and causing shame when someone question the validity of the love being displayed.
Mystification surrounding love continues this cycle of being in toxic and unloving relationships.
Bell Hooks explains that from a young age, boys are taught to mask all of their true feelings while girls should bend and comply to the will of their opposite gender by masking their true thoughts while having to offer unconditional care and support.
This causes great deceit and love can not properly prosper through lies and deceptions. (To read more about deception in love, refer to part two of this post, here.)
In this matter, Hooks explains that "Estrangement from feelings makes it easier for men to lie because they are often in a trance state, utilizing survival strategIes of asserting manhood that they learned as boys."
Ergo, men become unable from this learned childhood coping mechanism to connect with others and therefore they are unable to assume responsibility for causing pain explains Bell Hooks. Men justify extreme violence due to the fact that they are also victims of lovelessness in childhood that carries over through the acts of concealment post-childhood, and thus:
"This inability to connect with others carries with it an inability to assume responsibility for causing pain. This denial is most evident in cases where men seek to justify extreme violence toward those less powerful, usually women, by suggesting they are the ones who are really victimized by females."

Hooks explains that men lying is "psychological terrorism as a way to subordinate women" and has become "a socially acceptable form of coercion." Women, in return, also lie to men in order to manipulate and get the things they want or feel that they deserve. This no longer involves love – it is all about power and self-preservation. Both parties cannot know their true selves and each other's true selves through this lens of deceit.
We continue to lie because we are ashamed, and, most tragically so, we are ashamed of our lovelessness. Hooks warns that, "Widespread cultural acceptance of lying is a primary reason many of us will never know love."
Let's look at two poems. One from a woman and one from a man. Essentially in both poems the speaker accuse the other gender of deception when the truth or the reality of the love that was once sought out is revealed to be misconstrued in lies and fantasies.
The Kiss by Sara Teasdale

I hoped that he would love me,

And he has kissed my mouth,

But I am like a stricken bird

That cannot reach the south.

For though I know he loves me,

To-night my heart is sad;

His kiss was not so wonderful

As all the dreams I had.
The Silent Lover (i) by Sir Walter Raleigh

Passions are liken'd best to floods and streams:

The shallow murmur, but the deep are dumb;

So, when affection yields discourse, it seems

The bottom is but shallow whence they come.

They that are rich in words, in words discover

That they are poor in that which makes a lover.
When they deconstruct the myth of love – they can make the distinction between love that is a deceptive fantasy to move to a love that is true and rooted in reality. True love is not this fantasy of empty words or of simple romantic actions, or of intense physical and sexual attraction. We must remember that true love is a daily practice, that it is built consistently over time as love is a choice and an action more than a feeling as seen in the 10 Lessons About Love Through Literature.
4. Patriarchal learned sexism
Harmful representation of love (as in the acceptance of abuse and dysfunction such as lying, neglect, etc. in family and in loving relationships) further accentuates the patriarchal root that is upheld by learned male and female sexism.
Bell Hooks informs that in literature and popular culture, love that is under the categories of 'self-help,' 'fiction,' and 'fantasy' is dominated by men. Contrarily, the romance genre is seen as a lesser form and simply escapist and the only domain that women have the main authorship.
Furthermore, she explains that women are usually the practitioners of love due to the patriarchal system, while men are usually on the receiving end of love. Hence, why they can theorize about love and were allowed for centuries to record and publish on the topic of love.
Now to this day for women to talk about love; they are considered desperate. And for men to talk about it, they are deemed "unmanly." Both of these thoughts are harmful and learned sexist reactions from both sexes.
Additionally, to make matters worse, men are expected to be loved and eventually married. But men should put love always second to money and power, which as we know, will result in unloving and dysfunctional relationship.
Consequently, for a man to be more in-tuned with his emotional side; both men and women sexism prohibits him to do so as we've seen through the dysfunctional love and families in childhood.
Hooks said that this divide is learned through childhood – separating both boys and girls from true love going forth in their lives – as these learned behavioural sexism, gets passed down.
Furthermore, she mentions that in self-help books they negate defining love and insist women and men speak a different language when it concerns love. This is how we get back to reason #1 to lovelessness: a lack of definition. This is harmful representation. Hooks writes, "This type of literature is popular because it does not demand a change in fixed ways of thinking about gender roles, culture, or love."
---
Truth be told, everyone wants love and everyone needs to learn how to give and receive love. As it is a way to grow, to nurture, to live a fuller better life. One that is connected and healed from the previous betrayal, hurt, broken heartedness, and lovelessness of the past. To love truly would be to cure the intense cynicism and the harmful, overly-narcissistic individuality that centres around power, greed, pain, fear, and death.
To learn more about how to cure lovelessness and learn the lessons about true love, read the second part of this series about love here.
Like the post? Save Pin for later!