This post may contain affiliate links, which means I'll receive a commission if you purchase through my links, at no extra cost to you. Please read my full disclosure for more information.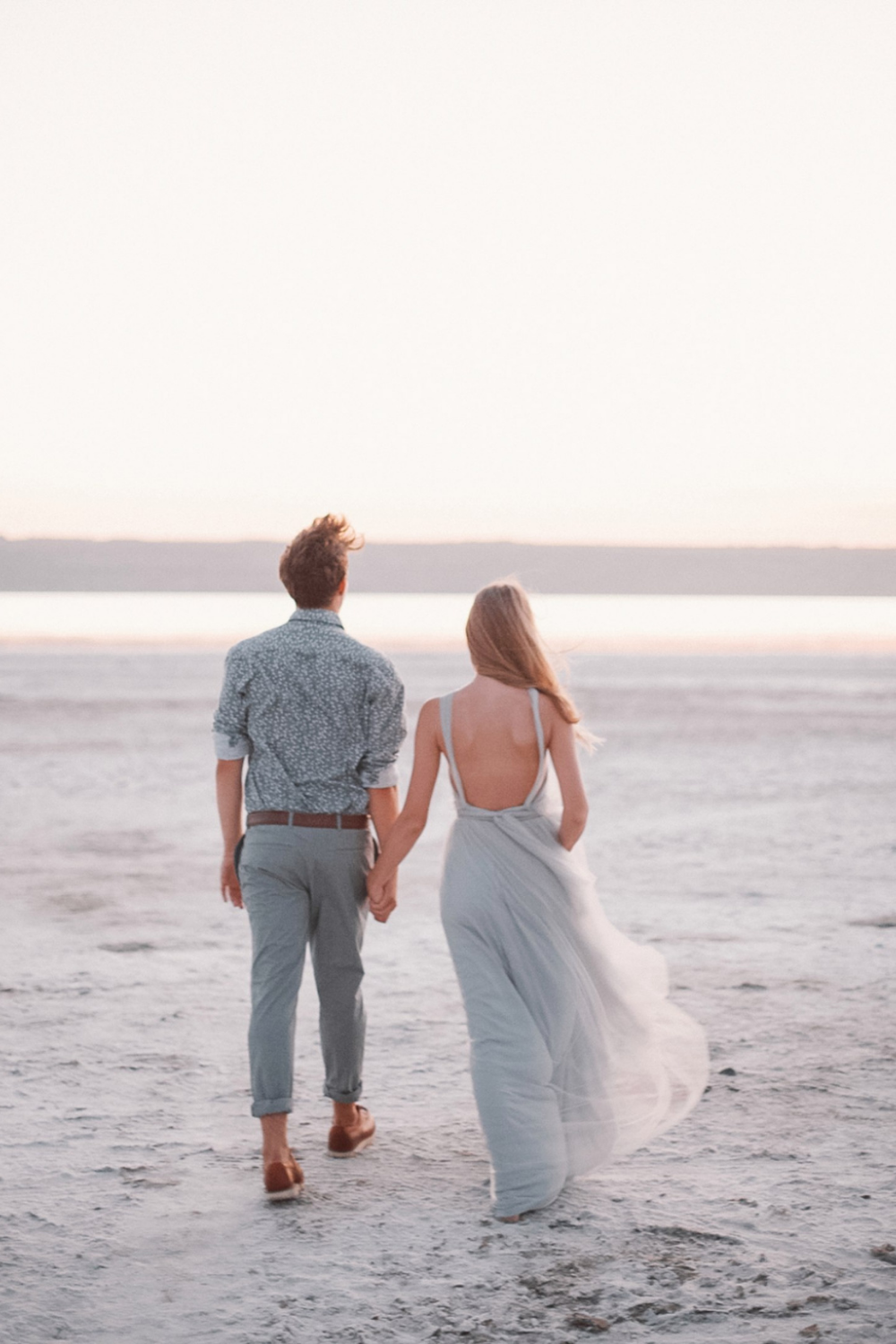 A quick word on lovelessness
All of us experience lovelessness at some point – whether it be the general absence of love in our lives, a lack of love from a partner, a parent or a friend, or even within ourselves. It is very hard and nearly impossible to live a life devoid of love.
Some of us struggle so deeply with being loved and loving that this struggle transcends onto other aspects of our lives. It does not only trouble our exterior relationships but it also troubles our inner relationship with ourselves.
Many of us when we talk about love – we talk of it with shame and embarrassment. We are more likely to talk, to write, to represent the absence and the lack of love than of its presence. Consequently, we are led to believe that that's how it should be.
All of these lessons can be categorized through the principles of both growth and respect.
A quick word on the literature
I look at these lessons with the back drop of Bell Hooks book "All About Love," while bringing forth literature and poetry from recent and past times.
We have the 70s fiction book "Love Story" by Erich Segal. We have poems from the past centuries gathered in a collection titled "Love Poems" which features many Shakespearean sonnets. A poetry collection "Rumi: Poems" of 13th century poet Rumi. As well as prose poetry from the 1920s by Kahlil Gibran's prose poems in "The Prophet." The 1970s poems "On Love" by American poet Charles Bukowski.
The books I used for my enquiry about lessons on true love:
Other books briefly mentioned:
This post is part two of a two part series (both posts can be read separately.)
You can read the first part here on 4 Reasons Explaining Lovelessness.
Here are the 10 life-changing lessons about true love I've gathered through literature.
---
1. Love is a choice
Loving someone is a choice and a decision. In any which matter, choosing to love someone does not lessen emotion or the reality of love – if anything it strengthens and solidifies it.
You decide who you love and want to be with beyond simple physical attraction and initial feelings of lust, euphoria, attachment, wonder, etc.
We can be drawn to people initially and share common interests but in the end we have the free will to choose to keep on seeing them, being with them, knowing them, and consequently loving them and committing to them.
When we view and accept love as the choice that it is, which it is more than a simple feeling or attraction, we gain a sense of responsibility and maintain our agency as well as our emotional and mental sanity.
Ultimately, this deconstructs the harmful idea that love is just this great big mysterious thing that happens to us and to others with no effort, no choice, and no say. Hence, the common mythical tale of "falling in love."
When we know love is first and foremost a choice in which we then make a decision; it aids us to understand why we love the people we love, and consequently why others love us.
Think of what Noah says to Allie in "The Notebook" a romantic classic adapted from Nicholas Sparks bestseller: "I want all of you, forever, you and me, every day."
He made his choice and his decision and a long-term commitment as long as she wants it back and as long as she chooses him back from her own free will. Love is more than a fancy feeling, it's also an action, as we'll see on the second lesson.
There is accountability, he has taken action and has set his intentions in an open and communicative, decisive way. There is no mystery clouding this love and relationship in that sense, it is not solely based on feelings but a judgement of character and companionship has been made.
Thus, we make a judge on character – we get to know a person – there's no mystery or extreme hot and cold behaviour – we are knowledgeable of that person and therefore we can build trust and a foundation with the people we choose to love and spend our time with.
Words
Additionally, I think it is important to consider the performativity of the words we use when we choose to love. When we believe in the choice of the love we are offering; then the words 'I love you' hold meaning and what we might also call a promise. So long as they're not deceitful and intended as a lie or a hesitation of our intentions.
In addition, the choice of words we use in love represents "freedom" which gives us the agency to love. Faced with this choice of words, there is a conviction that a person must commit to the words spoken.
The intentions of believing in the person we love is what makes the words surrounding love powerful, giving them any weight or meaning – followed up by actions, commitment, and hard work to live up to the performative words of "I love you" and its similar variants.
2. Love is a verb and therefore hard work
According to a lot of theorists, the word on the street is that love is as an action rather than a feeling. It should be considered as verb rather than a noun. In reality, love is both but as a daily practice we should consider love as the verb to love.
Love is a daily practice and its hard work and therefore demands extreme diligence in taking action in time, commitment, and patience. And thus, as worded by David Wilkerson, "Love is not only something you feel, it is something you do."
Furthermore, let us consider these wise words from Kahlil Gibran's "The Prophet" in his prose poem titled On Love:
When love beckons to you, follow him,

Though his ways are hard and steep.

And when his wings enfold you yield to

him,

Though the sword hidden among his

pinions may wound you.

And when he speaks to you believe in

him,

Though his voice may shatter your dreams

as the north wind lays waste the garden.
In this passage, we can see that true love is not what it seems, that the ways are "hard and steep." The road to love is often unexpected in its long course. We choose to follow it as it guides us on different paths we initially thought to take. It is when we stay the course that love blooms and can transform our lives.
It is not uncommon that many couples start off with low chemistry and initial attraction but that slowly their connection builds and builds in strength after spending time together and getting to know each other.
My most loving relationship came about that way.
Time
In hindsight, let us consider these words by author, educator, and classicist Erich Segal who writes, "True love comes quietly, without banners or flashing lights. If you hear bells, get your ears checked."
Love is not solely this wildling everlasting love-at-first-sight we see in the movies. First impressions matter but they shouldn't matter more than second, third, fourth, and so on. Time will tell the consistency as well as persistence of true love as said by the psychologist Albert Ellis, "The art of love is largely the art of persistence."
We have will and therefore we should be careful of romantic ideations. Romance is not just a fancy out-of-the-blue occurrence here to fix us or bring us true love out of thin air. Only consistent hard work and time can do that.
Attraction and intense feelings at the beginning – excitement, physical attraction, excited promises, etc. are not enough for the substance of love – although it could be a catalyst.
In "All About Love," Bell Hooks warns that often men choose women depending on sexual performance but then spend their lives escaping said woman if they married her. This is largely due to society's pressure for men to sexually perform.
One of the most striking idea that Hooks wrote in her new visions on love is that the best sex does not necessarily equate to the most satisfying sex – the latter being generally the result of true sustained love.
It is society's harmful patriarchal representation as well as its ambiguity around defining love that causes these unloving and unsustainable relationships. To learn more read the first part of this blog post series on love here.
3. Love is about mutuality
When we accept that love is about choice and consequently hard work, then we understand that love is also about mutuality. If not, it could not continue to fully flourish and transform. Only through mutuality can it be fully sustained.
It's also about reciprocity. When a person stops putting in effort, the other person has to pick up the slack, until they can no longer continue picking up. Think of a balance scale one side will tip completely down if one of its side is completely full while the other is completely empty.
Consequently, if love is not simply a feeling that fades and comes quickly. When love is mutual in its determination and hard work that preserves and grows it.
Due to love's hard work and daily practice, it has to be mutual because if one person stops; it comes to an end. Input matters. Even true love can start to cease when one of two people decided to stop putting effort and stops choosing to love.
In the Oxford dictionary, mutuality is defined as "the sharing of a feeling, action, or relationship between two or more parties."
Consider, Jane Austen, famous female late 18th century novelist; "There is no charm equal to tenderness of heart."
In "All About Love," Bell Hooks explains that, "True love is unconditional, but to truly flourish it requires an ongoing commitment to constructive struggle and change." Those are the key words 'ongoing commitment to constructive struggle and change.'
Furthermore, "Being deeply loved by someone gives you strength, while loving someone deeply gives you courage," writes Chinese philosopher Lao Tzu.
Since we all have agency to love, we operate under mutual recognition. Love is about learning to both give and receive love. As Nat King Cole would put it, "The greatest thing you'll ever learn is to love and be loved in return."
Let's look at William Shakespeare's Sonnet 116:
Let me not to the marriage of true minds

Admit impediments. Love is not love

Which alters when it alteration finds,

Or bends with the remover to remove.

O no! it is an ever-fixed mark

That looks on tempests and is never shaken;

It is the star to every wand'ring bark,

Whose worth's unknown, although his height be taken.

Love's not Time's fool, though rosy lips and cheeks

Within his bending sickle's compass come;

Love alters not with his brief hours and weeks,

But bears it out even to the edge of doom.

If this be error and upon me prov'd,

I never writ, nor no man ever lov'd.
This whole sonnet is about mutuality and the marriage of two true minds in which they stand the test of time with consistency in their commitment to themselves, to the act of loving beyond death and the corporeal decay of beauty.
However, it is important to note that mutuality allows two people to share and guide each other resulting in the willingness to change in order to self-actualize, explains Bell Hooks. It is through constructive change and unconditional love that this mutual growth and understanding of two true minds in love can occur.
Forgiveness
An example of mutuality is forgiveness. When people love each other, they are mutually invested in each other's growth which involves, mutual acceptance and even forgiveness. This forgiveness involves the two parties to learn from the experience. It can only be done with this mutuality in the devotion of their practice of loving. It is not only simply about an apology but recognition of the mistake and through communication and unconditional love and respect, that the learning and healing can happen.
Consider the 1970 classic book and movie, "Love Story," in which Jenny tells Ollie, "Love means never having to say you're sorry."
Real true love has room for errors and reconciliation and most importantly the room to heal from wounds and mistakes as it is forgiven.
We are human, we are never perfect, not even in love. But if we have mutual interest, respect, and determination to make love work; sharing and forgiveness can happen.
4. Love is about interdependence
Along the line of mutuality, love is a lesson in interdependence. This applies for romantic relationships as well as non-romantic relationship alike. We all need love and loving relationship. We all need communities and to share the human experiences of loving and being loved.
However, each and every one of us needs our independence. Remember love is choice and a verb because we have the will to decide and to choose. We have agency. And love and loving relationships should not threaten our independence nor our free will. Our right to be whole and able to make our own choices and decisions.
Extremely codependent relationship often suffers from a sense of personal independence as well as mutuality. It's not to say that in a relationship we should make decisions without consulting others but it means that small decisions can be taken for one's own well-being and not everything is reliant on another person.
In doing so, it would stunt our growth as love start to feel suffocating, cumbersome.
Any form of separation seems unbearable in those types of relationship and sometimes other external relationships can seem to threaten or be threatened as a result. Some toxic relationships operate in the same matter. Sometimes it has one person leading and the other person following, unhealthily. One person is being controlled willingly or not and loses their sense of independence.
Let's go back to Kahlil Gibran, in his prose-poem On Marriage, he writes:
Love one another, but make not a bond

of love:

Let it rather be a moving sea between

the shores of your souls.

Fill each other's cup but drink not from

one cup.

Give one another of your bread but eat

not from the same loaf.

Sing and dance together and be joyous,

but let each one of you be alone,

Even as the strings of a lute are alone

though they quiver with the same music.
In this matter, being interdependent also highlights love being a choice. In which both people choose to be with each other to share their joys and griefs while still being able to be alone. They are able to enhance their lives rather than fill a vacancy in themselves. By being interdependent both parties wants and needs can be met instead of relying on one person to fulfill every want and need in the relationship. Consider what Gibran writes in the next section of the passage still On Marriage:
Give your hearts, but not into each

other's keeping.

For only the hand of Life can contain

your hearts.

And stand together yet not too near

together:

For the pillars of the temple stand apart,

And the oak tree and the cypress grow

not in each other's shadow.
With being interdependent, both parties can grow as well as trust and communicate with each other. It is a balance between autonomy and dependency; allowing for growth both by being wholly together and separate.
5. Love is about self-love
To sustain interdependent relationship, we need self-love. And self-love is as much work as loving is.
Actual self-love is not about narcissism, since narcissism is destructive which leads to loneliness, lack of love, greed, deception, and pain.
Self-love is also not about being selfish or self-centred or buying materialistic items, clothes, subscriptions and the likes to love ourselves. It's about growing one's inner relationship with one's self.
At times, when we lack love towards ourselves, we tend to be misguided in the relationships around us. We put too much emphasis on others to love us enough so we don't have to do the work. Sometimes we end up in toxic and unloving relationship unbeknownst to us. It can feel like having someone's attention and care far outweigh their bad and/or toxic behaviour.
As said by the American actress Lucille Ball, "Love yourself first and everything falls into line."
Open yourself up to the love within you, embrace it and it will help you choose someone and surround yourself with people that can give and receive the love you're giving to yourself. Think of the words from Stephen Chbosky's coming of age novel "The Perks of Being a Wallflower;" "We accept the love we think we deserve."
In "All About Love," Bell Hooks reminds that love is about trust, care, knowledge, commitment, respect, and responsibility. And consequently, those are the same values involved in loving yourself.
Hooks also explains that when you love yourself; you become more self-assertive and you build your self-esteem. Self-love comes within. We need to be aware of the negative self-talk in our heads to turn it into positive self-talk. Self-love is constant work to reframe the way you accept and give love to you and to others.
When you stop putting yourself down and start accepting, growing, healing, and loving yourself; it becomes increasingly harder for others to put you down because you are less likely to tolerate it. Remember you have boundaries and responsibilities to yourself.
I have gone through this. And with the help of those loving relationships closest to me; they have guided me by teaching me about boundaries and valuing my time and energy – to give that love I give to others to myself without fault.
Like any form of love – self-love is consistent, daily, hard-work. But it is worth it. That inner love extends beyond yourself. It pours onto the things you touch and you're passionate about.
The longest relationship you have is in fact with yourself and being around loving people is an act of self-love. And consequently, self-love is important for interdependency as we've seen through the prose-poetry of Gibran.
Self-love does not equate to selfishness. True self-love is selfless. When you love yourself; you start to accept yourself, you start to heal, and surround yourself with affirming thoughts and actions. You start to heal and you don't project that lack of love onto others. You don't use love as a means to escape yourself or to fill a void.
Other people can offer support and love but if you base all of your love outward and there is conflict you will find yourself incredibly more hurt than if you had equal love inward.
Using love to escape yourself will not work because you don't accept yourself and ultimately if you enter a romantic relationship or you're around people you love; you will rely too much on them for self-assurance. As a result, your inner peace and confidence will be reliant on their words, actions, and feelings.
Self-love is affirming and brings a sense of inner fulfilment. It is not a place of lack or lovelessness when you self-love. You teach how to love yourself and you teach how others to love you and how you can return that love from a place of growth; revolving; trust, care, knowledge, commitment, respect, and responsibility.
6. Love is about open communication but most importantly about listening
A lot of people can talk, actually many people our great talkers and arguers but not great listeners nor great communicators. Silent treatment, injurious speech, speaking in codes, dismissal, are all contributors of bad communication. There is so much miscommunication especially now with the rise of social media. We have begun a whole new level of mistrust and misinterpretation surrounding what others say with what they actually truly mean and believe.
Even tiptoeing around a topic is not true open communication it's skimming the details and it keeps understanding in this place of constant ambiguity.
I used to do this often, bottling things up and never truly speaking what was on my mind and in my heart. I'm not saying that we should say every thought coming to our minds aloud or engaging in hate, harsh, or hurtful speech. They are not examples of communicative speech.
But honest and open communication when two people are not in an emotionally heightened state can save a lot of relationships and in the understanding of others. I learned that the hard way growing up.
As a woman myself, I was taught in my youth, not to express my emotions too openly or my opinions too boldly. In summary to mold and become a people pleaser. It made me miserable inside and I dealt with a lot of pain and heartbreak internally. It created a wall around my true self.
Remember when we spoke about mutuality? The same principle can be applied with communication.
Trust
Stephen Covey in "The 7 Habits of Highly Effective People" coins the term of an Emotional Bank Account that is very familiar to a financial bank account in which we build up a reserve of emotional trust. In this sense, it is emotional reserve that is built. He writes, "When the trust account is high, communication is easy, instant, and effective."
Reversely, Covey explains, "If I have a habit of showing discourtesy, disrespect, cutting you off, overreacting, ignoring you, becoming arbitrary, betraying your trust, threatening you, or playing tin god in your life, eventually my Emotional Bank Account is overdrawn."
This comes back to the topic of forgiveness I mentioned earlier. When the emotional bank account is high, a mistake can be forgiven because of the compensation of the trust that has already been consistently built.
Empathic Listening
Furthermore, Covey explains that "the essence of empathetic listening is not that you agree with someone; it's that you fully, deeply, understand that person, emotionally as well as intellectually."
To completely ignore or disregard someone's worries, feelings, and/or insecurities when they open up to you in their vulnerability will cause a great a disconnect and rift between both parties. Resentment, miscommunication, lack of trust, and emotional betrayal (such as neglect and dismissal) are huge rifts in relationship.
It is because it causes great emotional suffering and it gradually negates true intimacy, respect, and trust. We've already seen that love involves a choice; it is a practice in commitment and communication, as well as it is sustained through mutuality.
By listening and truly listening, being receptive and hearing what another person is saying or expressing, we show true compassion. We show love. We show mutuality in commitment to understanding, fixing, and growing, as well active loving through listening.
7. Love is functional, not abusive, nor conditional
If we go back and remember that love is a choice and a verb, this could greatly explain why love should be functional not conditional or abusive.
We often confuse care and attention with love. I know I have multiple times in my life. Until I started showing more love and compassion towards my self.
Bell Hooks writes, "Love and abuse cannot coexist. Abuse and neglect are, by definition, the opposites of nurturance and care."
So why do we accept dysfunction and abuse in our supposed loving relationships? Well for one, it has been normalized to us on TV, in media, and generally in our culture. Consider this passage by Hooks:
"An overwhelming majority of us come from dysfunctional families in which we were taught we were not okay, where we were shamed, verbally and/or physically abused, and emotionally neglected even as were also taught to believe that we were loved. For most folks it is just too threatening to embrace a definition of love that would no longer enable us to see love as present in our families. Too many of us need to cling to a notion of love that either makes abuse acceptable or at least makes it seem that whatever happened was not that bad."
The problem is that a lot of people have learned to justify their actions "their choices" (i.e., the way they practice love) by labelling these actions "out of love." Since we accept these excuses as a society, we rationalize varying degrees of abuse through the protective screen of "love."
It's not love because being cared for doesn't necessarily equate to being loving. As Hooks puts it in the passage I shared, we don't want to admit that we weren't in loving environments to begin with. In any abusive relationship, we cannot be nurtured and uplifted, we lose self-esteem which is a marker of self-love as we've just seen.
Through commonly harmful and socially accepted representation of dysfunctional love and family life, a lot of us are led to believe that love coexists with abuse. This denies all of us the responsibility when we hurt others in love because it is deemed "acceptable" and takes the pretense of love and the commonly 'accepted' displays of abusive love.
Think of the overly controlling, manipulative, lying, cheating, neglectful, and/or verbally abusive, girlfriend or boyfriend, parent, sibling, friend, etc. Most of these patterns of behaviour surrounding "love" are learned and exemplified in the place where we first learn of love: at home.
Children learn love, abuse, abusive love and dysfunction at home – they don't have to be hit and called names to be abused – neglect, shaming, setting conditions on love, etc. are all viable to dysfunction.
In these dysfunctional relationships, "There could be care, affection, and pleasure but it doesn't change the fact that there is a consistent emotional dysfunction," writes Bell Hooks.
Let me use 20th century American poet Charles Bukowski as an example. Here is one of his most vulnerable poems in which he imagines having for once a good woman, one that would love him and offer him everything his heart always wanted and longed for. (From the collection "On Love.")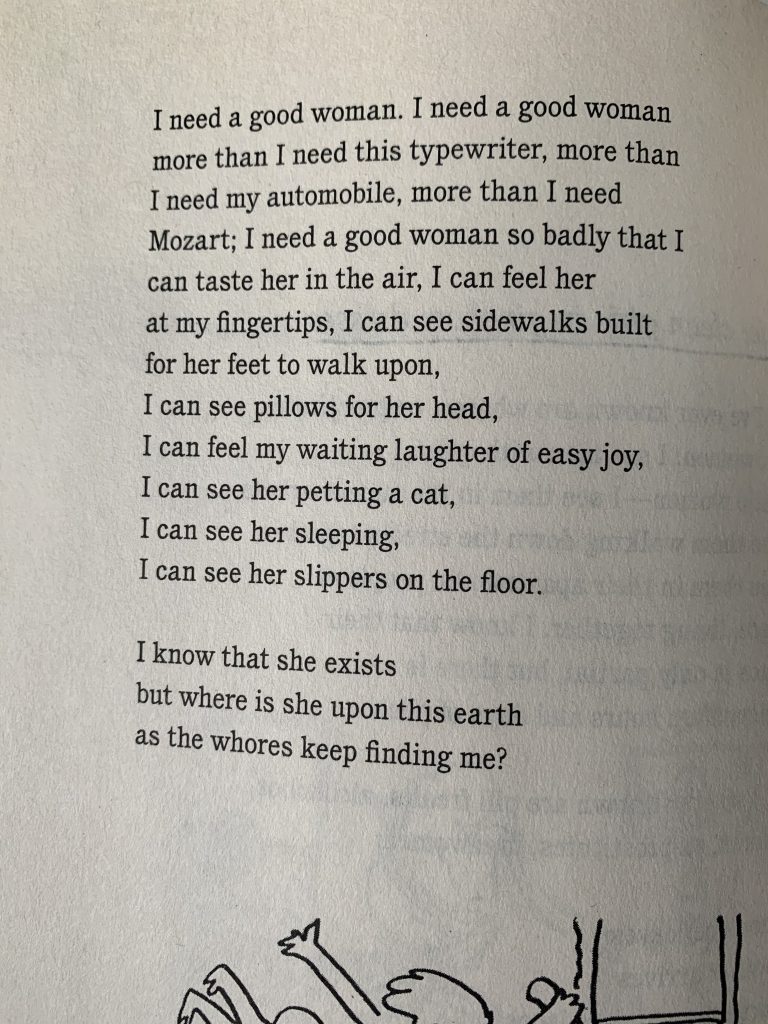 To give you some background on Bukowski, he had a troubling childhood in which he was neglected and abused by his parents. He grew up having a multiplicity of strained relationships with women and is in a cycle of loving, hurting, sleeping around, lying and cheating, getting hurt, repeat. Even late into his 50s.
When we lack self-love and don't heal from that lack of love and that dysfunctional love in childhood, we continue the same cycle ad infinitum. Unless we learn about true love and take the right steps to heal from the dysfunctional love we were taught and consequently have applied.
Bukowski could have gotten a good woman; he sometime came across them but unlearning the behaviours he had learnt from his childhood would have been required. He didn't allow himself that love and that choice.
By the end of the poem, we understand that he makes the decision of staying with the wh***s.
8. Love is about honesty; there's no room for lying
For open communication to even occur, we need to stop lying. When we lie in love and in everyday life; we create illusions and we don't love others and ourselves for who we truly are.
Additionally, we cannot truly love what we don't understand or know. And even if we do, we don't feel understood or we cannot fully connect.
Consider the wise words of 19th century Russian novelist Fyodor Dostoevsky:
"Above all, don't lie to yourself. The man who lies to himself and listens to his own lie comes to a point that he cannot distinguish the truth within him, or around him, and so loses all respect for himself and for others. And having no respect he ceases to love."
Lying is all about power and manipulation. We unfortunately see it at play every day and has become socially acceptable. We lie to others when we abuse them and call it love. We lie to others when we withhold information and our true selves. Lying, much like abuse, in love – mixed with the concept of falling of love – is falsely justified and rationalized in order to escape our responsibilities around the act of loving.
The truth hurts that is true but not more than lies and deception. Healing and love can only prosper once the truth is exposed and our true selves become bare. Through continuous lying, we all become desensitized with ourselves and we start to believe in our lies and other people's lie, we sever from our true selves. We alienate our true feelings and true selves.
Lying is a way of gaining, maintaining or having power.
We've become a society that lies every day and it is justified because "we are not hurting others" by doing so. But in fact, we are hurting everyone even more and contributing to this cynicism around love.
Women are encouraged to lie in order to either falsely please and/or to manipulate for the attention of a man in order to be in control when they feel that they are powerless.
Children do it to avoid punishment or to see how far they can get by lying. Especially if the truth or telling the truth gets them in trouble since the adults had lied to them by saying that the truth won't get them in trouble.
In "All About Love," Bell Hooks explains that "Males learn to lie as a way of obtaining power, and females not only do the same but they also lie to pretend powerlessness."
Since we are in a patriarchal culture, men have more privilege when it comes to lying as Bell Hooks notes, "Many men confess that they lie because they can get away with it; their lies are forgiven."
She also explains that boys from the moment they are young are taught to mask their true feelings and this practice is upheld by both men and women. Young boys are reprimanded because being honest with their feelings is not deemed "masculine." Whereas young girls are taught to care and love without questioning or expressing their true thoughts.
Ultimately, we are taught to lie in order to avoid getting hurt and hurting others but in the end – we tend to hurt everyone very deeply by doing so.
Open and honest dialogue can solve these problems.
I had an ex that I deeply deeply loved once but I suffered greatly over a year in and a half. Until he came clean about all of the things had been lying about. When he came clean, I was hurt but more than anything I was relieved. I had thought for a long time that I was unlovable because of the way he rejected me and consistently pushed me away.
But the closer we became, the harder it was for him to conceal all the lies. He had confessed he could not sleep anymore until he finally said the truth and accepted the consequences.
Only from then onwards, I believe he was able to love me and we were both able to heal and our relationship started to blossom before it came to an inevitable end. But the ending was not because of the truth or the lies but all the actions and learned behaviour that came with withholding, hiding, and neglecting from lying and severing ourselves from our true selves.
9. Love is not about power but about cultivation
When we get rid of lying and power, we realize that love is not about power. It is not about dominance and force but it is about cultivation. Johann Wolfgang von Goethe once said, "Love does not dominate; it cultivates."
Love cannot be obtained by force or manipulation. It cannot be bought. As John Lennon said "Love is the flower; you've got to let it grow."
In popular culture, love seems like this big fat mind game of control and power; often through sex, manipulation, money, coercion, and etc.
True love has nothing to do with power.
But since we are an instant gratification society, we have learned those ways in order to obtain a semblance of security and of power in love. It is wholeheartedly wrong and misguided.
In our society, we can't tolerate pain and we are too ashamed to admit the lack of love we feel towards ourselves, towards others, and from others. Inasmuch, we buy things to fill that lack.
And we keep buying. We keep replacing, we keep filling this empty cup. We keep dating people and disposing them when we don't get anything from them because love in fact is not just a feeling; it is given through hard work. It takes time and consistency.
And yet, a lot of people are cynical about love, and narcissistic in their self-love; they lie, they cheat, they use, and they replace. Even if they come to the potential of love or someone they can be interdependent with; they are misguided by all of the messages that says that love exist with abuse and with power, and with the leverage of sex, lying, and mind games, and etc. etc. etc.
A lot of people go through different partners cause none of them fill that need, none can fill that void and that want. They don't want self-love and loving relationships – they want love with no hard work. They want a need filled without exposing themselves. They fear real true love. They think that love will only happen to them haphazardly if they're lucky. It's not about luck, it's about work. It's about time and consistency but we are too disconnected from our true selves and loving selves to see it.
Bell Hooks warns that our addiction to money as well as our addiction to drugs, to shopping, and to any other superficial need takes love out of the picture.
She informs that love is not supposed to produce a "high" in the way that consumption and addiction does. Love is supposed to be secure, comforting, reliable, a place of growth through the pain and a place of well-being and overall healing and understanding.
In true love, we are bare and exposed and accepted as well as challenged to transform and grow in order to be the better version of ourselves, in order not to be stagnant.
Let's examine the rest of the prose-poem On Love by Kahlil Gibran:
For even as love crowns you so shall he

crucify you. Even as he is for your growth

so is he for your pruning.

Even as he ascends to your height and

caresses your tenderest branches that quiver

in the sun,

So shall he descend to your roots and

shake them in their clinging to the earth.
True love constantly reveals us to ourselves; it pushes us to grow and grow. This growth is good. Look at the choice of the word 'pruning.' Pruning means to "trim by cutting away dead or overgrown branches or stems, especially to increase fruitfulness and growth." That's what true love does – it's transformative for the good; it cuts away at toxic roots.
10. Love conquers ALL barriers
And finally, love conquers all barriers. Love continues beyond loss and death. It is stronger than fear and hatred. Love does not discriminate as it does not dominate.
Maya Angelou, the 21st century woman writer and activist said, "Love recognizes no barriers. It jumps hurdles, leaps fences, penetrates walls to arrive at its destination full of hope."
Let us juxtapose it with the words of 13th century poet Rumi, who instructed, "Your task is not to seek for love, but merely to seek and find all the barriers within yourself that you have built against it."
And now let us look at early 19th century poet Elizabeth Barrett Browning in her Sonnet 43:
How do I love thee? Let me count the ways.

I love thee to the depth and breadth and height

My soul can reach, when feeling out of sight

For the ends of being and ideal grace.

I love thee to the level of every day's

Most quiet need, by sun and candle-light.

I love thee freely, as men strive for right.

I love thee purely, as they turn from praise.

I love thee with the passion put to use

In my old griefs, and with my childhood's faith.

I love thee with a love I seemed to lose

With my lost saints. I love thee with the breath,

Smiles, tears, of all my life; and, if God choose,

I shall but love thee better after death.
Firstly, as we can see from this sonnet love is highlighted as a daily practice ("I love thee to the level of every day's / Most quiet need") that is done in many different ways ("How do I love thee? Let me count the ways.") Love is healing and transformative ("In my old griefs, and with my childhood's faith.") And finally, against the barrier of death ("I shall but love thee better after death.")
Elizabeth Barrett Browning sonnets on love are so impactful that I have found referenced to them in both "All About Love" by Bell Hooks and in the fiction book "Love Story" by Erich Segal. And it was the opening poem in my collection of "Love Poems."
(All books linked at the beginning of the post for reference.)
Needless to say, love is everywhere when you recognize its truth. At work, through friends and family, through creativity and art. Love is the essence of life. It's opposites are power and control as are death and fear.
We've already seen that love is cultivation; it is growth. Hence the reason why it is often compared to a wholeness that connects all of us, that brings community together. Consider Rumi's words, "Love is the whole thing. We are only pieces."
As well as Khalil Gibran's words, "Life without love is like a tree without blossoms or fruit." Often love is compared to a flower for it grows and blooms and gives life; French writer Victor Hugo wrote, "Life is the flower for which love is the honey."
Beyond Fear
Furthermore, love is at the epicenter of every radical change and human rights movement as it encourages the end of hatred, fear, discrimination, power, and control. Love is about justice. Consider the words of Martin Luther King, Jr.: "I have decided to stick to love; hate is too great a burden to bear."
Let us consider another one of his important revolutionary speeches, in which his words will always ring true in the matter of love: "Darkness cannot drive out darkness: only light can do that. Hate cannot drive out hate: only love can do that."
When we put love at the forefront in our lives, love surrounds us everywhere at all times. In his book "The Alchemist," Paulo Coelho relates, "When we love, we always strive to become better than we are. When we strive to become better than we are, everything around us becomes better too."
Beyond Death
And on the topic of death, Bell Hooks reminds that, "Our collective fear of death is a dis-ease of the heart. Love is the only cure."
This idea is not novel. Love is what protects us from this constant fear of death; it brings us courage and strength. Eleanor Roosevelt once said:
"It takes courage to love, but pain through love is the purifying fire which those who love generously know. We all know people who are so much afraid of pain that they shut themselves up like clams in a shell and, giving out nothing, receive nothing and therefore shrink until life is a mere living death."
Sir Walter Raleigh in his poem As You Came from the Holy Land wrote:
But true love is a durable fire,

In the mind ever burning,

Never sick, never old, never dead,

From itself never turning.
Love goes beyond the barrier of death; it is the solace beyond grief and sorrow. Love is the only way to an immortal force of healing, community, and life on this Earth. As we remember, we love, and we cherish each other forever in each other's hearts and lives.
Once more, consider Kahlil Gibran's thoughts On Love:
But if in your fear you would seek only

love's peace and love's pleasure,

Then it is better for you that you cover

your nakedness and pass out of love's

threshing-floor,

Into the seasonless world where you

shall laugh, but not all of your laughter,

and weep, but not all of your tears.
The fearful and the hateful do not expose themselves to love. Pleasure is ending, love is everlasting. To be open, honest, and bare in love, you can be fully loved. Your full self is accepted and supported equally through the tears and the laughter.
Even Rumi wrote, "Love, and ardent love also, is an Attribute of God; Fear is an attribute of the slave to lust and appetite."
These poets are not saying that pleasure should be abolished or that sexual passion should be stifled. But instead, they are saying that those who only seek those aspect of love will not know true love.
If love conquers all barriers, let us release the barriers we have created within ourselves. Let us let light, life, but mostly love into the darkness that is lovelessness.
---
I really do hope this post – about the 10 lessons I've learned on true love through literature – helped you. At the very least, I hope it gave you more insight in understanding the function of love and loving relationships in your life. If you want to understand more on the reasons causing lovelessness; you can read the first part of this two-part series on love here.
Love the post? Save Pin for later!