This post may contain affiliate links, which means I'll receive a commission if you purchase through my links, at no extra cost to you. Please read my full disclosure for more information.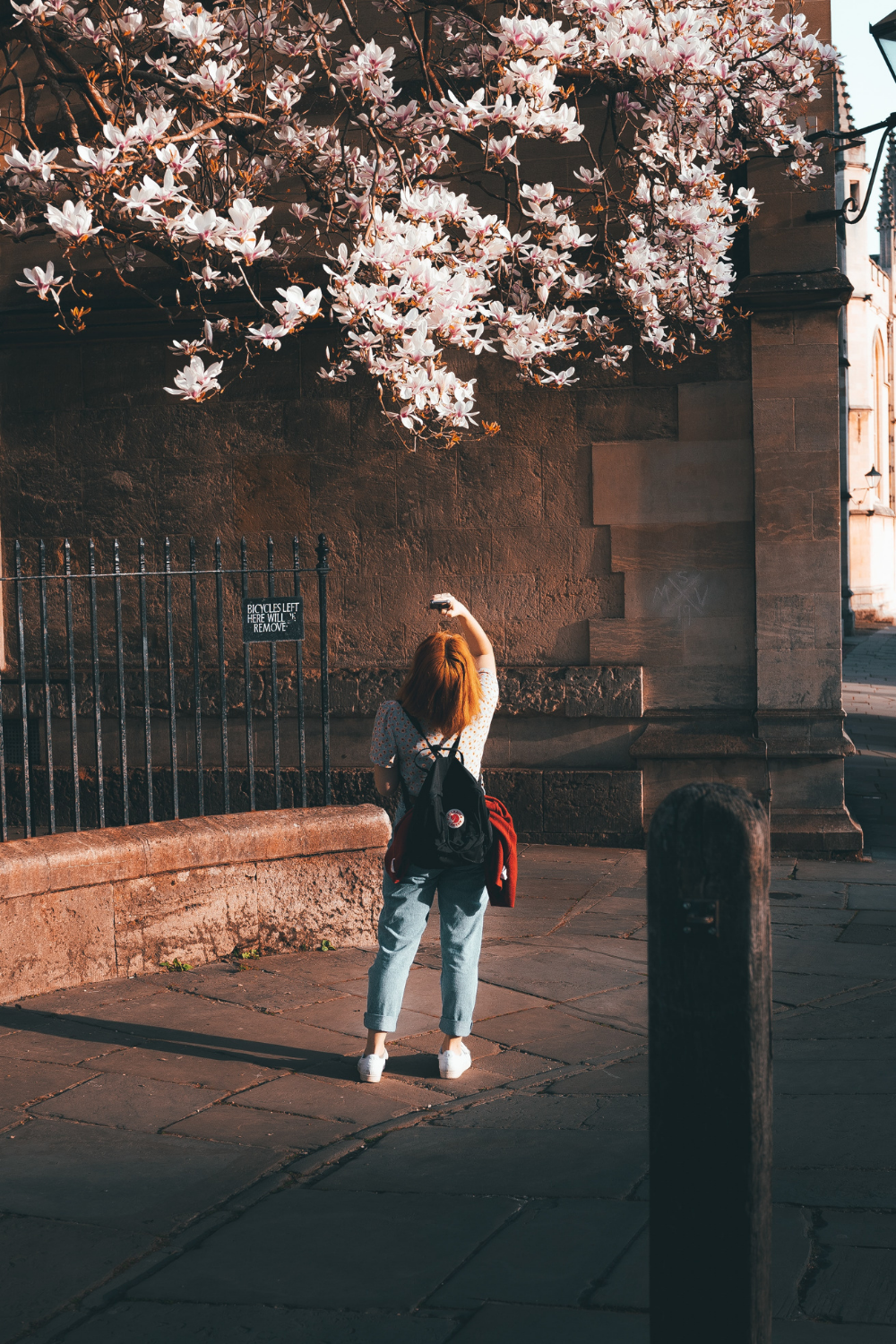 This blog post of 22 life lessons learned in 22 years is a bit more personal to me. However, I do hope it will be helpful to you as most of these lessons are universal and yet I have learned them the very hard way.
These life lessons I learned are pertaining to personal development in mental and physical health, finance, and education.
---
1. Get financially literate
Nothing is sexier than being financially literate. When you learn how to manage your finances personally; you will encounter less surprises as you gain knowledge and agency with the way you manage your money.
Financial literacy is an important skill that everyone should develop – the quicker, the better.
2. Pay yourself first
Pay yourself first is exactly as it sounds. Paying yourself first involves setting aside 10% of the paycheck or income you make for your future or for your retirement.
David Bach in his book "The Latte Factor" explains this notion well and in not too many pages.
When you invest 10% of your income in a retirement account; you build a much more secure future. You've paid yourself first before paying for anything else; you've invested in yourself.
3. Mind your business
Minding your business has two meanings when you read "Rich Dad, Poor Dad" by Robert T. Kiyosaki.
The first meaning can be for your personal life; don't meddle in other people's business and in turn don't let them meddle in yours.
The second meaning of "minding your business" is basically to mind your own business as in create your own business and be the one operating it. As opposed to working and 'minding' other people's business.
4. Always strive to learn and to grow
Not one person on Earth knows everything. Actually every day of our lives we learn something new. The goal of life is to consistently learn and grow.
Even Athanasius Kircher "The Last Man Who Knew Everything" didn't know everything. Kircher was a scholar and a polymath of 40 major works. However, he was still wrong in deciphering the Egyptian hieroglyphs.
5. Use sunscreen and moisturizer daily
To have good skin throughout your life you need to be preventative rather than reactive. I have learned this the very hard way. Since I was a child I hated (still do) applying sunscreen and any other type of creams.
Yet, applying daily sunscreen to your face and moisturizer for your entire body hydrates your skin and keeps it from various skin problems – that can or cannot be reversed once they arise.
6. Do cardio but also lift weights, but most importantly stretch
When I was younger I would spend hours doing cardio but couldn't understand why I didn't feel or look any healthier. That's because I didn't focus on lifting weights which helps with 1) fat loss 2) build muscles that ensures fat loss and strength.
Then, I learned the importance of stretching daily when I started having weeks of aches and pain in my neck and shoulders. Nothing helped me but stretching. Once again by being preventative rather than reactive, we can evade a lot of health problems.
Furthermore, we are always sitting, slouching, curled or bent over our devices. We need to stretch our backs and shoulders daily. Walking with good posture is a daily and conscious effort.
7. Get an hour of activity a day
It is so important to get an hour of activity a day in order to get your heart rate going because we can prevent from future health problems that can arise.
Furthermore, keeping active is not only good for physical functioning but also for cognitive functioning as well. It can refresh not only your body but also your mind.
8. Sleep 7 to 8 hours a night
Similarly, sleep is also essential to our functioning. Sleeping a consistent sleep schedule of 7 to 8 hours a night promotes too many benefits for our health to ignore.
A sleep schedule helps fight off colds and illness, reduce stress and improve mood, help with memory, lower risk of serious health problems, and help maintain a healthy weight.
9. Drink more water
Another a very important lesson I learned was to drink more water. Our bodies are composed of over 70% water so why aren't we drinking more water?
We need to keep hydrated.
Hydration ensures that we get rid of toxins, protect our joints and organs, as well as maintain blood pressure and ensure that our brain gets enough oxygen.
10. Avoid sugar
Avoiding sugar especially processed sugar saves us so many health problems. all of these processed foods that we consume – granola bars, juices, crackers, etc. – have way too many sugar and chemicals that are detrimental to our healths.
We eat way too much sugar and we are unaware that sugar is almost everywhere in the foods we eat – even in non-traditionally processed foods. Milk, fruits, and vegetables all have sugar.
Fruits have a lot of sugar and then when you add on top of that, all of the processed food items we eat daily, that is overly harmful to our bodies.
When we stay away and limit sugar and watch your skin glow, your mood improve, your addiction to sugar and unhealthy foods disappear, and your overall health be restored.
11. Learn when to say 'yes' and when to say 'no'
I truly believe that it is a skill to not only know when to say 'no' but also when to say 'yes.' If you say 'yes' too much then you can never do some of the things you want to do in your life. But if you always say 'no,' then you might not experience some of good opportunities to your life.
One way to go about this is to make a pros and cons list before making your choice. In that way, you won't feel too guilt or misinformed for the decision you make when you finally take one.
12. Get out of your comfort zone
Ever heard of this phrase "Your comfort zone will kill you"? Well, it is kind of true. if you don't get out of your comfort zone; you won't learn, grow, or challenge yourself. Basically, you won't broaden your horizons.
Let me give you a quick example. Say your comfort zone is your house but if you don't leave your house in weeks or months. Unless you leave your house, you will never know about the world around you.
You won't gain fresh new perspective.
Thus, you need to leave that house once in a while, you need to get out of your comfort zone.
13. Break up with your phone
We all know Ariana's Grande popular song "Break up with you girlfriend." it honestly should have been break with your phone… you're bored.
This constant scrolling and FOMO (Fear of missing out) are becoming detrimental to our health and productivity. When we get too focused in the online lives of other people we can't look inward to work and concentrate on our own lives.
Phone addiction is real. We are starting to become people who live through screens rather than living out our lives.
14. Go on more walks and hikes
A good way to break up with your phone would be to go on more walks and hikes into nature.
Since centuries past, walking has been recommended for health and mental clarity. Walking is as well as a tool to spark creativity as walking allows you to think, work through problems, find new perspective, as well as explore.
Walking reconnects us with the world around us and it centers us back to ourselves.
15. Write down your goals
Writing down your goals will always give you a reference point of how far you've come and how far you have yet to go.
By adopting this practice, you will always have a visual reminder of the goals you need to prioritize and consistently work on.
16. Don't stress as much
Forget comfort zone for a minute, the real killer is stress.
Stress is truly the killer of our lives and of our healths.
Stress ages you in every way possible. Sometimes we over stress for little things in life. Stress is unavoidable but as I said, if we sleep consistently, disconnect from social media, and go on walks and do daily exercises, we greatly reduce stress.
Overthinking both creates stress and is a cause of stress. Reading "The Power of Now" by Eckhart Tolle has taught me how to focus in the present moment in order to reduce stress and be happier in life.
17. Be grateful for every day
Every day is a day to be grateful. Life goes by so quickly. You blink your eyes twice and you've seen another decade. For me to say this after only 22 years of living can be quite alarming but since I've been enjoying every good and bad day in life; I have found myself more at peace.
In this case, I don't have regrets when the bad times come around because I have enjoyed the good times. When we think good/bad times won't end or won't last; we either become too fearful or too ungrateful for the moment that just is.
Life is a series of ups and downs. We can't predict everything that happens but we can challenge ourselves to be grateful for every day.
18. Love is a verb
Love should be considered more as a verb than a feeling. When we practice the act of loving we are daily devoted to care, open communication, trust, hard work, and other aspects of love.
We gain a sense of responsibility when we commit to the act of loving rather than accepting love as a fleeting feeling that comes and goes.
I wrote a whole blog post series explaining why we experience lovelessness and how to build true love.
19. Face your fears
Facing your fears is a hard thing to do but it is worth it. It is normal for us to have fears but if we can work through them; we can gain a sense of freedom and autonomy over our minds.
Sometimes we fear things because we don't know them but if we take that step of trying to know or experience the thing we fear, then it might lessen our fear.
Confronting fear is large part of living a peaceful life.
20. Don't give up on your dreams
Ever heard of your dreams don't work unless you do? It is a true saying, but in order to do so, you need to actively remind yourself of not giving up on your dreams. You need to constantly work on them.
Chasing your dreams doesn't mean taking huge risks and losing everything else you worked on in your life. You shouldn't lose your family, your job, your house, etc. but you should make time for your dreams.
21. Life is about balance
The expression 'life is about balance; kind of sounds like a cliché or an obvious lesson to learn but it's not. Too much or too little of one thing is not good and this almost applies to everything (there are some exemptions.)
But here's an example: too much protein in your diet is as harmful as too little. Same thing with sleeping, eating, exercising, etc.
Establishing a fine balance in life is tough yet crucial for our overall well-being.
22. Books are your friends
Books – whether they be fiction or non-fiction – offer so much to us.
Books truly are your friends. They are our constant companions that offer release from the real world, nuggets of knowledge, stress relief, and they also teach us new skills.
Reading opens your mind to new perspectives, which enables us to be more compassionate and to see many things in varying different lights.
Additionally, books are one of the cheapest resources we have offered to us. As we can learn a lot from books and pay a fraction than if we would attend courses or higher education.
We are very fortunate to have libraries and online sources that offer us access to many books.
---
I hope you enjoyed this post of the 22 life lessons I've learned in 22 years. Please let me know what are your takeaways from life!
Like the post? Save Pin for later!