This post may contain affiliate links, which means I'll receive a commission if you purchase through my links, at no extra cost to you. Please read my full disclosure for more information.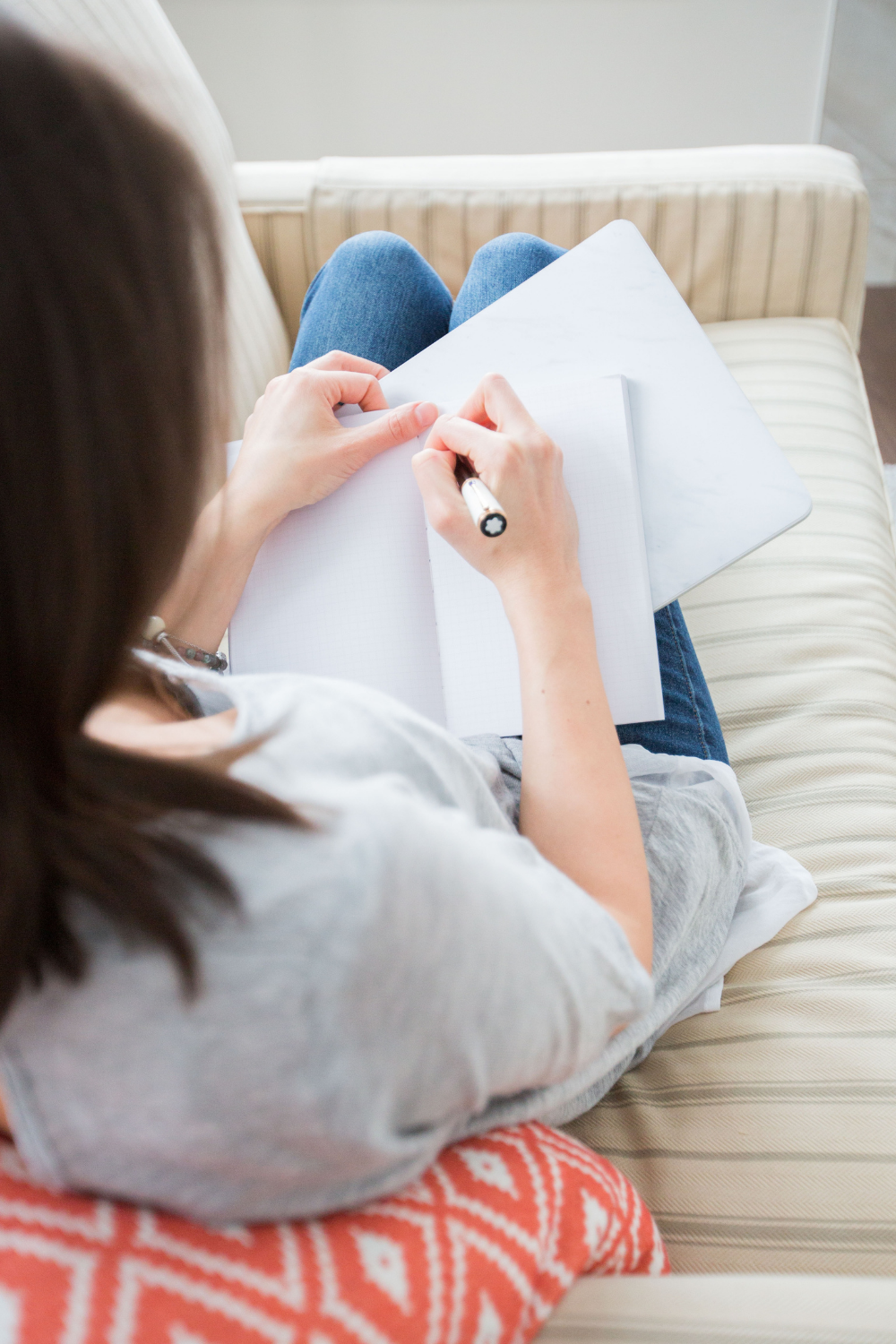 In this post, I walk you through the 3 separate ways on how to journal. I use as an example three separate journal prompts from the list of journal prompts for self-discovery and mental health that you can download for FREE!
If you want to see the benefits of journaling for mental health; you can read that post here.
I will show you how I respond to journal prompts using the following methods: point form (or bullet-point), drawing, as well as long form handwriting.
I hope these methods and journal prompts will help inspire you in your journaling journey! 📓
---
Way #1: Point Form
Prompt: What are 5 things you are grateful for?
Right now I am most grateful for…
My parents

They offer me endless support
They make me feel loved
The believe in me
They give me courage

My cats

They give me comfort
They brighten my day
They allow me to take

My friends

They are understanding
They encourage me when I'm down and when I'm up
They listen
They change my mind
They discuss while offering a safe space

Books

They are my constant companions
They are my distraction to work
They are my distraction from life and the tough times
They transform me and make me feel
They help me become a better human and a better writer

Coffee

It gives me warmth and motivation in the morning
It is my one drink that I never allow myself to feel guilty to drinking/consuming
Point form journaling is a great form for bullet journaling. It also helps narrow down what are the most key elements of your feelings/thoughts/reactions.
Way #2: Drawing
Prompt: Where do you see yourself in 5 years?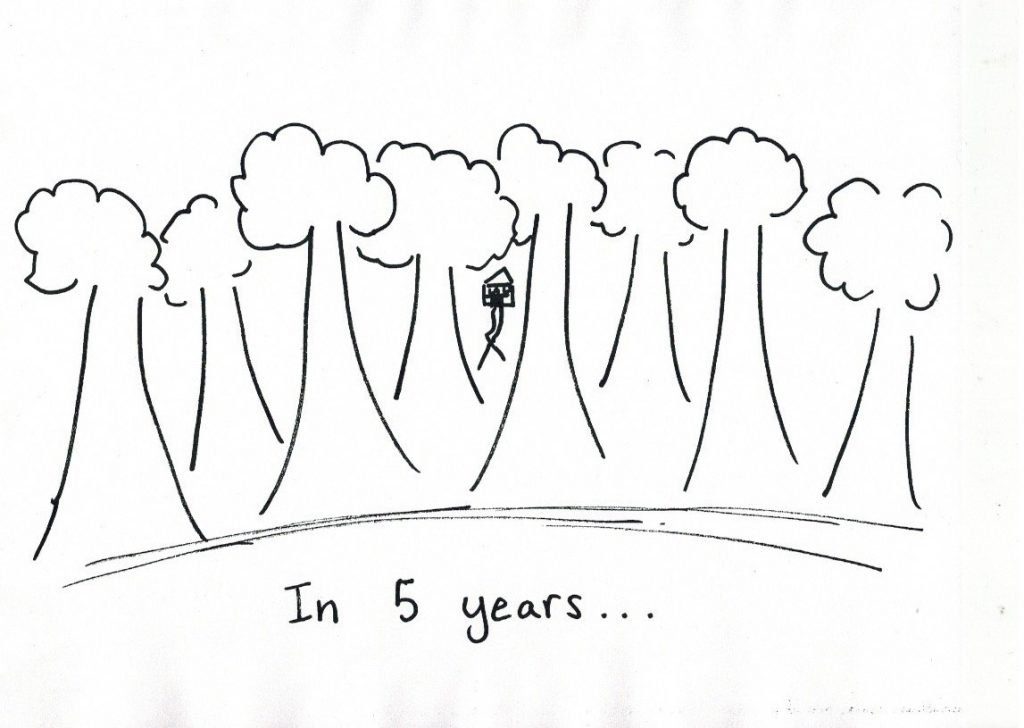 As I said in my Benefits of Journaling post, there is no right way or one way to journal. Your journal and journaling processing is personal and unique to yourself. You can get as creative, artsy, minimalistic, narrative, etc. as you want.
This photo of my drawing depicts where I see myself in 5 years. I see myself owning a house that is surrounded by a little forest/trees.
I am no way a drawer but at times I do draw or add drawings into my journal!
Way #3: Long form
Prompt: What unhealthy habits do you want to let go of?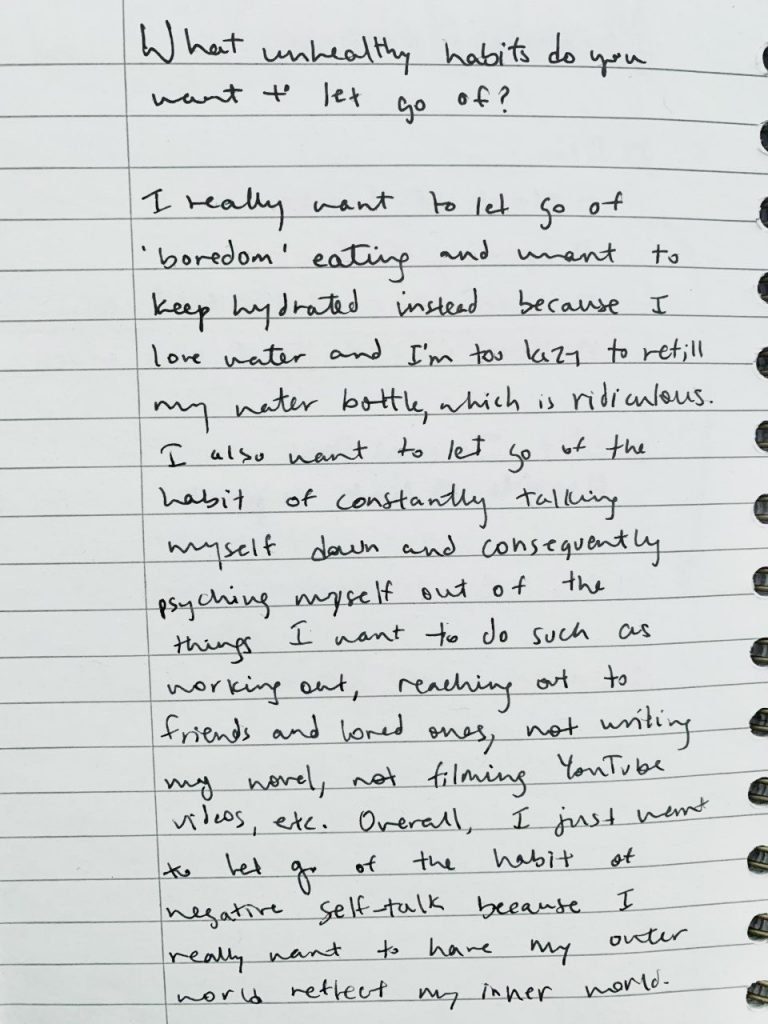 [TRANSCRIBED FOR VISIBILITY]:
"I really want to let go of 'boredom' eating and want to keep hydrated instead because I love water and I'm too lazy to refill my water bottle, which is ridiculous.

I also want to let go of the habit of the habit of constantly talking myself down and consequently psyching myself out of the things I want to do such as working out, reaching out to friends and loved ones, not writing my novel, not filming YouTube codes, etc.

Overall, I just want to let go of the habit of negative self-talk because I really want to have my outer world reflect my inner world."
---
I hope you enjoyed these 3 separate forms of journaling and hopefully they can inspire you in your own journaling journey. Let me know what other journaling form you participate in!
Don't forget your FREE download of 80 Journal Prompts for Self-Discovery, Relationship, and Mental Health.
Like the post? Save Pin for later!