This post may contain affiliate links, which means I'll receive a commission if you purchase through my links, at no extra cost to you. Please read my full disclosure for more information.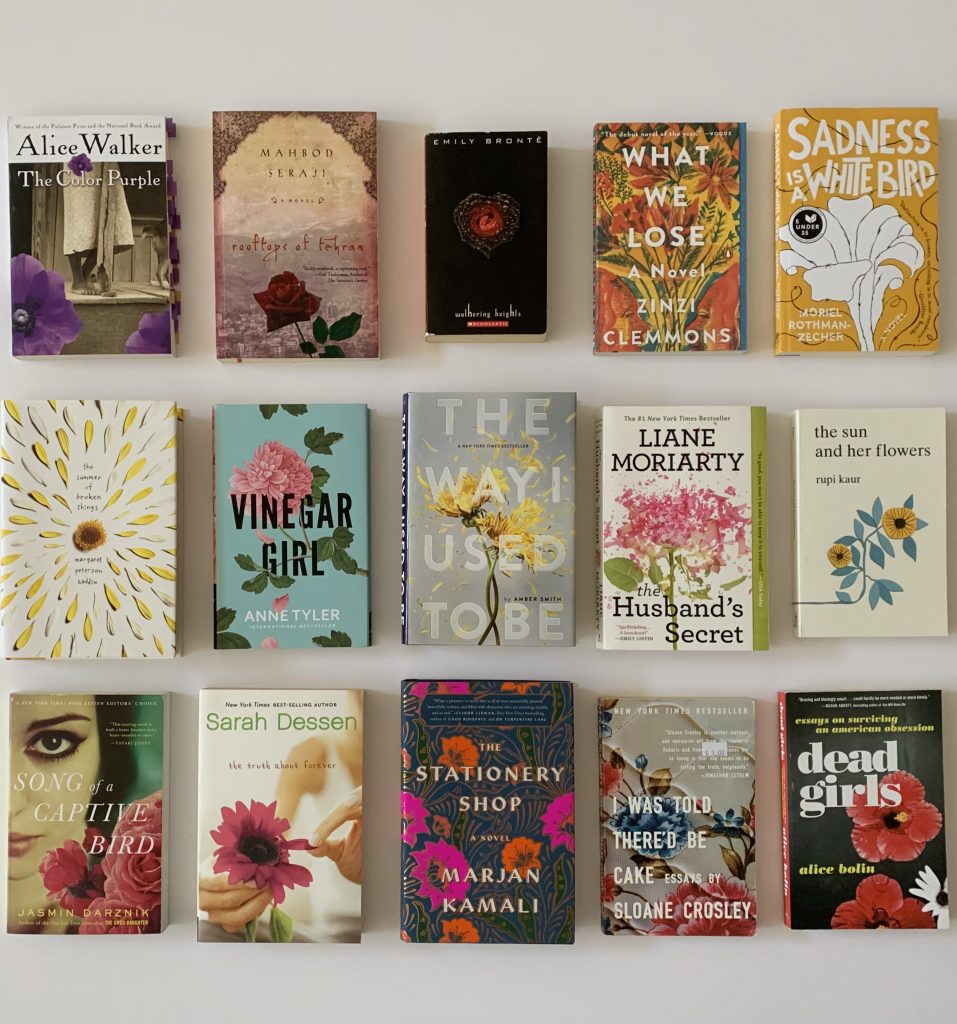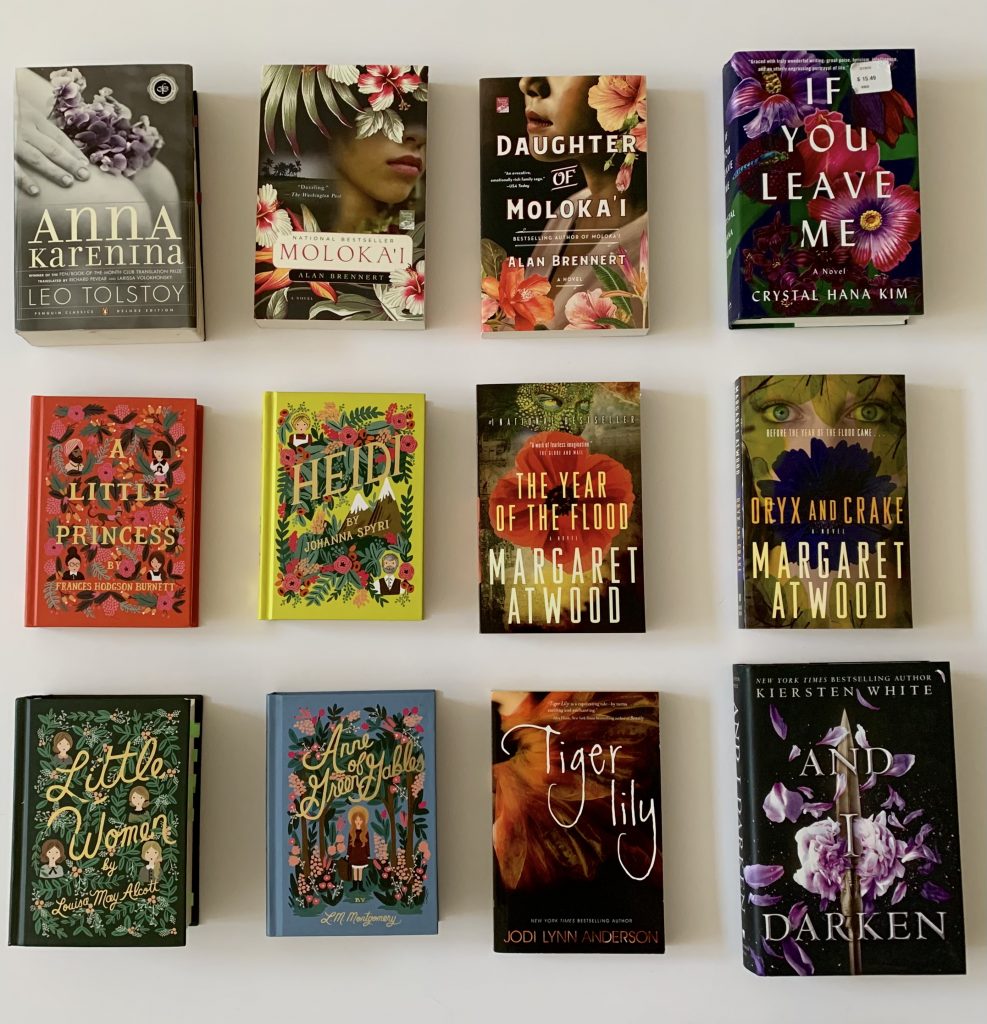 Let's face it, beautiful book covers catch the eye and spark our interest. As a book collector owning a personal library of 2500 titles, I must admit I do often times than not fall for pretty book covers.
In summary, book cover designers know what they're doing when it comes to floral covers.
🌸💐🥀🌷🌻🌹🌼
However, it is crucial to give a disclaimer that even though I enjoy a pretty book cover, it is not a factor for my enjoyment of the book's content, thus, – it's story, writing style, information, character, or world building – still remains the most important factor for me to enjoy a book.
This doesn't change the fact that I feel really drawn to the floral pattern on books or anything that is reminiscent to nature; water, ocean, trees, and flowers.
And thus, I have gathered the 25 prettiest books with flowers on the cover for your Spring reading list. I give you a short summary of these books and you can visually see the beautiful flowery covers.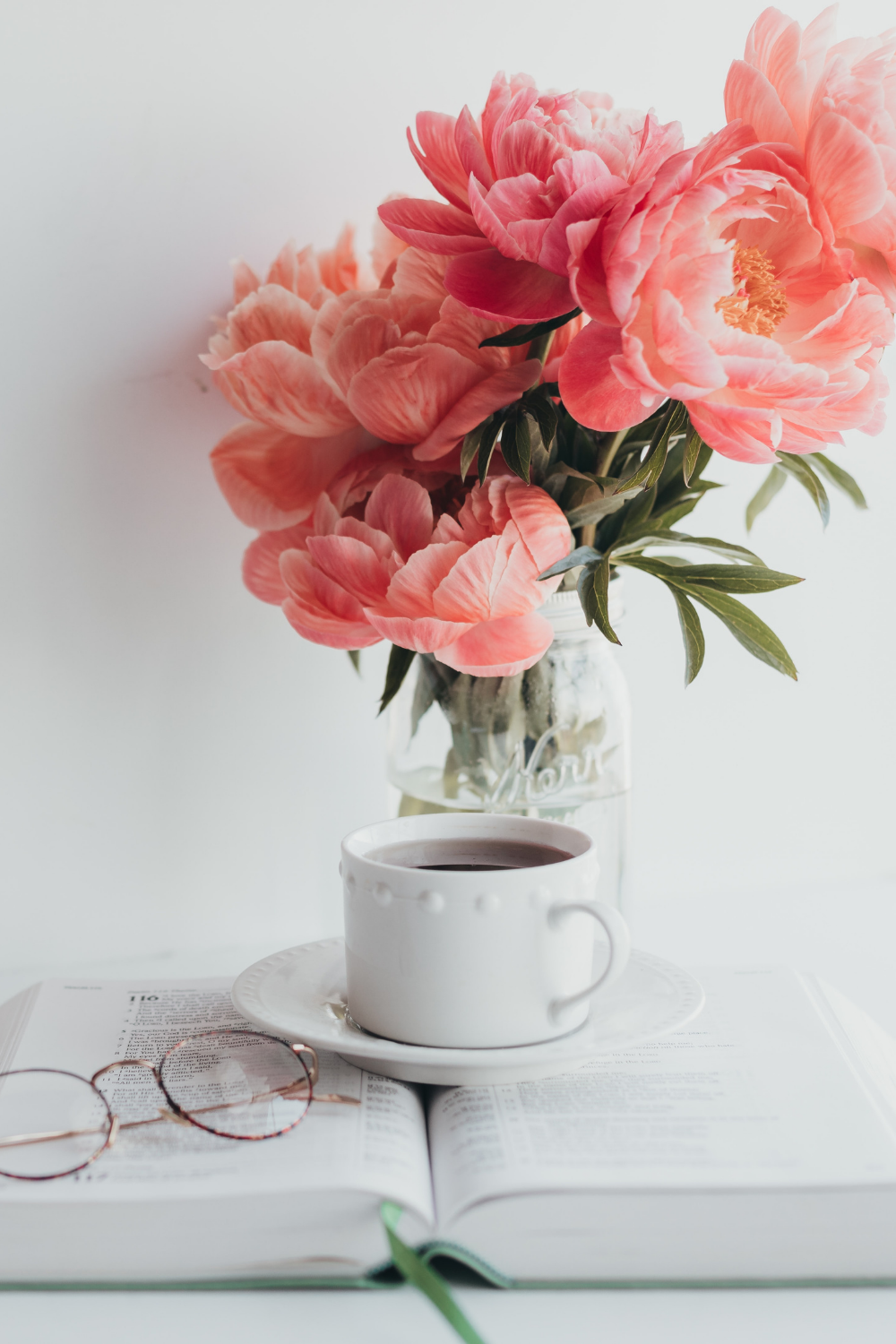 ---
1. "I Was Told There'd Be Cake" by Sloane Crosley
"I Was Told There'd Be Cake" is a collection of essays that are both funny and autobiographical to the author. It is a collection that is very down-to-earth encapsulating modern urban living.
2. "What We Lose" by Zinzi Clemmons
"What We Lose" is a coming of age novel from a young African-American woman. The story intertwines topics of race and family as the main character deals with her mother's cancer and her own self-identity.
3. "If You Leave Me" by Crystal Hana Kim
"If You Leave Me" is set in a warring Korea. Haemi Lee is a young teen that has to flee to a refugee camp with her mother and ailing brother. Then, Haemi gets married to the cousin of her childhood friend in order to secure her family's security, but this comes at the cost of following her heart's desire.
4. "Tiger Lily" by Jodi Lynn Anderson
"Tiger Lily" is a retelling of the Peter Pan story. Tiger Lily falls for Peter Pan but the stakes of her love are high as enemies threaten to tear them apart. One of them being the darling Wendy.
5. "And I Darken" by Kristen White
"And I Darken" is the first book in historical fantasy trilogy set during the Ottoman Empire. The main character Lada Dragwlya is a fierce vengeful princess. Her plans for brutal revenge become muddled when she meets Mehmed, who happens to be the heir of the Empire she loathes.
6. "The Stationery Shop" by Marjan Kamali
"The Stationery Shop" follows Roya during the Iranian political upheaval of 1953. She escapes to the neighbourhood's stationery shop where a budding romance blooms.
7. "Vinegar Girl" by Anne Tyler
"Vinegar Girl" is a modern contemporary retelling of Shakespeare's comedic play 'The Taming of the Shrew."
8. "Song of a Captive Bird" by Jasmin Darznik
"Song of a Captive Bird" is following the life of famous – rebellious – Iranian poet Forugh Farrokzhad. It is a fictional take of the poet's life and tragedy.
9. "Sadness is a White Bird" by Moriel Rothman-Zecher
"Sadness is a White Bird" is a hard hitting novel. It follow Jonathan who has been imprisoned in Israel. He recounts the story of the events leading up to his fate.
10. "Dead Girls" by Alice Bolin
"Dead Girls" is a short essay collection exploring America's cultural fascination with dead women.
11. "Wuthering Heights" by Emily Brontë
"Wuthering Heights" is a classic love story. The story follows Catherine and Heathcliff's childhood friendship and the complication of their love story.
12. "Rooftops of Tehran" by Mahbod Seraji
"Rooftops of Tehran" follows Pasha – summer 1973 in Tehran – who spends his summer with his best friend Ahmed. A light-hearted summer becomes interrupted when Pasha becomes involved with the Shah's secret police.
13. "The Sun and her Flowers" by Rupi Kaur
"The Sun and her Flowers" is a poetry collection focusing on healing and growth such as metaphorically emulating sunflowers raising to the Sun.
14. "The Truth About Forever" by Sarah Dessen
"The Truth About Forever" follows a teenager called Macy as she deals with the grief of losing her father. Upon joining a catering job during the summertime, she meets a cute boy named Wes. Slowly, as summer unfolds, Macy starts to come out of her shell. And life begins again.
15. "The Way I Used to Be" by Amber Smith
"The Way I Used to Be" follows the story of Eden through her freshman, sophomore, junior, and senior year as she struggles with the trauma of what happened to her. She is no longer the person she used to be.
16. "The Color Purple" by Alice Walker
"The Color Purple" has a very unique writing style as it's written in epistolary form. The story follows Celie who writes letters to her sister Nettie. Celie lives a hard life in the South while she corresponds to her sister who is well educated and living in Africa. A story as much about love, family, race, sexual identity, and heart ache.
17. "Anna Karenina" by Leo Tolstoy
"Anna Karenina" is a Russian novel classic that is very well loved. It is a story about different Russian lives in the 19th century. A story about both different faith and fates. A long tale about marriage, life, and interpersonal as well as social conflict.
18. "Oryx and Crake" by Margaret Atwood
"Oryx and Crake" and its sequel "The Year of the Flood" are part of the MaddAddam trilogy. It is a dystopian, specifically a post-apocalyptic story. After a devastating plague, mankind is being overruled by destructive genetic engineering corporations.
19. "Moloka'i" by Alan Brennert
"Moloka'i" and its sequel "Daughter of Moloka'i" are set in Hawaii. A teen girl – Rachel Kalama – gets separated from her family when rose marks appear on her skin. She is set on the island of Moloka'i where she is quarantined for leprosy. But the story of her life begins rather than ends there.
20. "The Husband's Secret" by Liane Moriarity
"The Husband's Secret" follows the story of a husband who leaves a letter for his wife Cecilia to open after his death. And suddenly, Cecilia has to face her husband's deepest, darkest secret.
21. "The Summer of Broken Things" by Margaret Peterson Haddix
"The Summer of Broken Things" follows two girls that used to be friends in childhood but have grown apart. An unexpected summer trip to Spain pushes them to work together in order to uncover the secrets of their families.
22. "A Little Princess" by Frances Hodgson Burnett
*The next four books are designed by the Puffin in Bloom Collection!
"A Little Princess" follows Sara Crewe who is lonely in a new country. She hopes to make friends at the boarding school as she is no longer the wealthy princess she once was.
23. "Heidi" by Johanna Spyri
"Heidi" follows a young girl – named Heidi – that is orphaned. However, she lives in the Swiss alps with her grandfather until she is swept away to go live with a sickly girl in the city. Heidi starts to wonder if she'll ever see her grandfather again.
24. "Anne of Green Gables" by L.M. Montgomery
"Anne of Green Gables" is an absolute delight, following yet another orphaned girl who is rambunctious and full of life. Set on Prince Edward Island, Anne is taken care by a pair of siblings that teach her many lessons and most importantly show her love as they too learn to accept her vivid imagination.
25. "Little Women" by Louisa May Alcott
"Little Women" is yet another children's classic following four little women as they grow up and navigate the world around them. There is Jo the writer, Amy the artist, Beth the kind hearted, and Meg the eldest. It is a heartfelt novel of family, poverty, identity, loss, love, and not to forget of art.
---
I hope you enjoyed this list 25 spring books with flowers on their cover! 📖💐
Some parting words on the flower imagery on book covers:
I think it is important to note that flower(s) on the cover provide for strong imagery and foreshadowing of a book's theme(s).
If you look at the the imagery of a singular rose; it can represent true love or everlasting love. The stark red can also represent blood, death and/or tragedy. The singular red rose of love or/and heart ache. It can represent betrayal, separation and/or reparation.
A solo rose (of any kind) can represent growth, isolation, renewal, to name a few ideas.
Overgrowth of many flowers can show resilience, persistence, toxicity, and/or a strong importance of community or/and of being closely knit with one another.
As we know, flowers are also a sign of Spring and eventually the promise of summer.
White flowers can represent purity, innocence, and/or union. Many flowers can also represent death, the after-life, departure, and mourning. As they can represent peace and freedom.
The sunflower is canonically said to represent longevity and happiness.
In flowers, we can see both delicacy but also resilience – the constant renewal, budding, and blooming of seasonal flowers.
Some book covers get real creative as we can see flowers being shattered as if they were mirroring the effects of shattered glass.
Hence, books with flowers on the cover are not only beautiful but they can also form their readers of what's to be expected from the story inside.