This post may contain affiliate links, which means I'll receive a commission if you purchase through my links, at no extra cost to you. Please read my full disclosure for more information.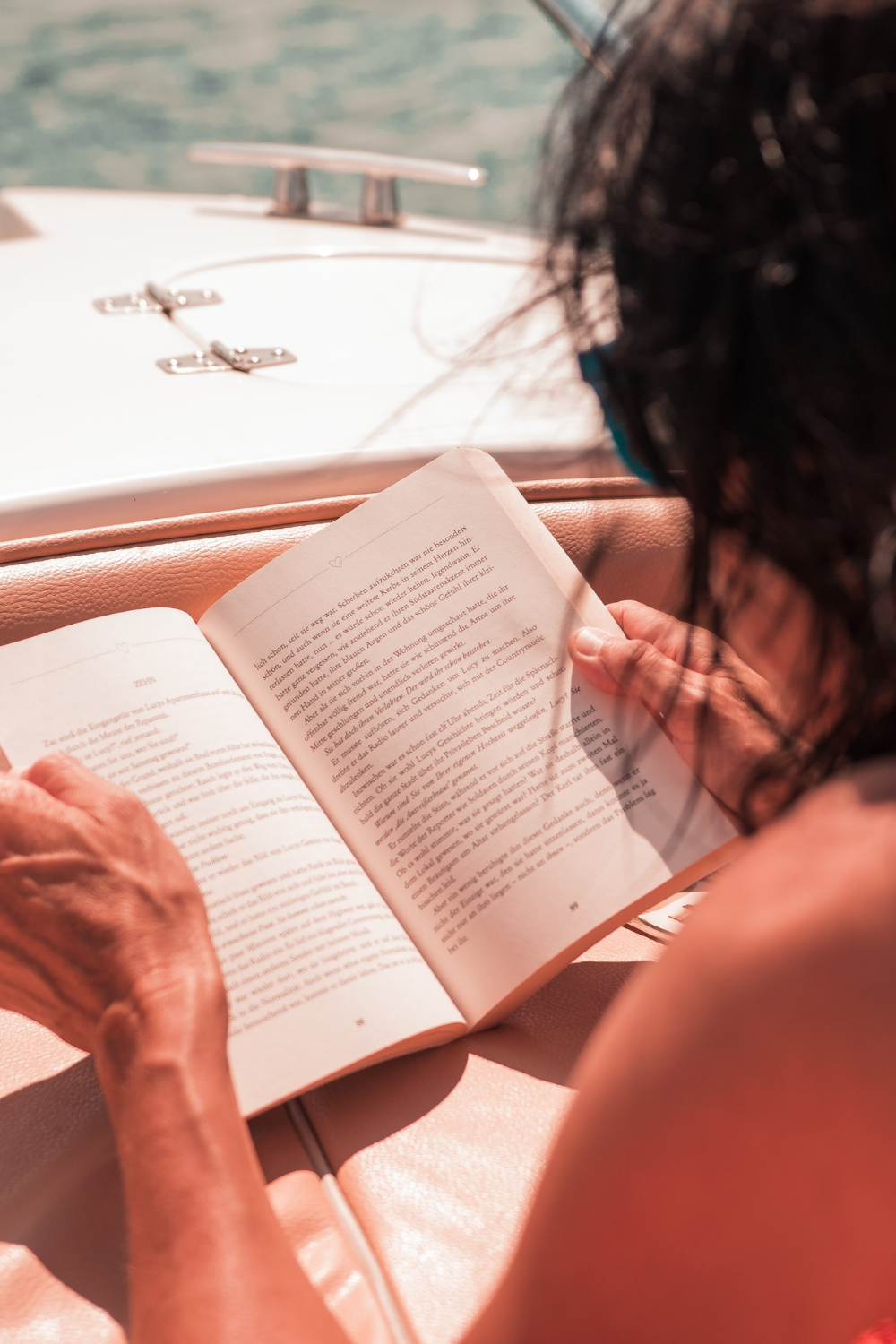 The summertime is the perfect time to catch up on the books you've always wanted to read! It's honestly a great time to read books from very many genres (not only summery books.)
If you're not too sure on what to pick up this summer, I have combined a list of 10 summer books that will keep you greatly engaged in your reading. 📚🌞
---
1. "Play It As It Lays" by Joan Didion
"Play It As It Lays" is a quintessential book to read in the summertime. It follows American life in the 1960s.
Set in Hollywood, the story follows actress Maria Wyeth as she navigates her 30's. Maria breaks ties with her husband and her friends. This one explores what it truly was like: a life unglamorous and filled with ennui and emptiness.
2. "Hot Milk" Deborah Levy
"Hot Milk" is a story that follows Sofia, a young anthropologist. She's spent a lot of her life trying to understand her mother's mysterious illness.
Together, they travel the coast of Spain to see a famous consultant. It's their last hope to cure her mother's limb paralysis. But things become more and more strange as Sofia investigates her mother's illness in this desert community.
3. "Ugly Love" Colleen Hoover
"Ugly Love" is another engaging summer read. Actually, most of Colleen Hoover's books are great to read for the summertime as they are super fast-paced.
This book is s-t-e-a-m-y. It can easily be read in one sitting and cause you to stir here and there as the romance gets hotter and hotter as it contains the hate-to-love trope.
The story follows Tate, a nurse, who gets involved with Miles, who is a pilot with a troubled past. Together, they have an arrangement; no love, just mindless fun. That's until the agreement doesn't seem to stand anymore. And here comes the hard part; a potential romance.
4. "Luster" by Raven Leilani
"Luster" is another amazing book to read in the summertime. It's full of heat, sweet, and stickiness. The writing of this novel will have you enthralled.
The story follows 20 something year old Edie who's trying to sort through her life as she engages herself in art, finds herself fired by her job, and gets involved with a married man. Slowly, Edie becomes entangled in this married man's life in ways unexpected to her.
This is a story about anger, survival, sex, race, class, and family.
5. "Call Me By Your Name" by André Aciman
"Call Me by Your Name" is another painful romance that is also definitely worth the read. It's not on this list just because its set in Italy – but it does help.
This book is full of yearning, projections, books, and sun. The focus of this novel is less on the romance but on the reception of love; the anticipation, the wanting, the desire, the fear, etc.
The narrator, Elio, talks about the summer of 1987 in which he, as a teen, becomes enamoured by his father's research assistant; Oliver.
6. "We Were Liars" E. Lockhart
"We Were Liars" is the perfect young adult mystery book to read in the summertime as it is set on a private island following the seemingly perfect Sinclair family.
Every summer for fifteen years the Sinclair family gather onto this island. This summer, Cadence is pushed to remember the incident she has forgotten the last time she was with "The Liars" a group of four composed of Cadence herself, her cousins, and her crush.
I read this book in one single sitting back in 2014 when it first came out. It's just perfect for a hot summer night.
7. "Normal People" by Sally Rooney
"Normal People" is a tender, complex, painfully realistic book on love and friendship perfect to read in the summertime.
"Normal People" follows the story of Marianne and Connell that are from different social classes. In high school, the pair engage in an intimate relationship secretly, until it goes South and they both go their separate ways.
However, in college, Marianne and Connell meet once again. They're both deeply perturbed emotionally and psychologically from this separation.
8. "Ask Again, Yes" by Mary Beth Keane
"Ask Again, Yes" is another highly engaging novel that will keep you reading during the summer. This book is often compared to Steinbeck's "East of Eden."
This book follows two neighbouring family in a suburban town. A book that deals with the thematic of friendship, family, marriage, revelation, and redemption.
The two families have four decades of tragedy between them. This does not stop the love and friendship between Kate and Peter – from neighbouring families – that blooms.
9. "Daisy Jones & the Six" by Taylor Jenkins Reid
"Daisy Jones & The Six" is also a great summer book as it is quick to read and highly engaging (especially if you listen to the Audiobook.)
It's about a made-up iconic 1970's rock group.
This novel explores the group's process to fame as well as their eventual break-up. The book also explores the L.A. lifestyle of the 70's highlight of sex, drugs, and rock & roll. It is a deep character study of the members of this fictional group through interviews and song lyrics!
10. "The Lightness" by Emily Temple
"The Lightness" is an addicting read perfect for the summer. It's for fans of Emma Cline, Ottessa Moshfegh, and Jenny Offill. (All amazing authors by the way, highly recommend their novels as well!)
In this book, we follow young Olivia who's devastated from the disappearance of her father. One year ago, her father left for a retreat in the mountains and he never came back. Olivia decides to retrace her father's step and joins the retreat's summer program for troubled teens.
There, Olivia becomes enthralled in a trio of girls that wish to reach enlightenment and experience ultimate lightness. Shortly, Olivia will find out the dangers of this faithfulness and the power of loving people.
---
I hope you enjoyed this list of 10 summer books that will keep you greatly engaged in your reading! Let me know what you're reading this summer! 📚🌞
You can also read my list 25 Cozy Cottagecore Books for Summer here. 🏡
Love this post? Save Pin for later!