This post may contain affiliate links, which means I'll receive a commission if you purchase through my links, at no extra cost to you. Please read my full disclosure for more information.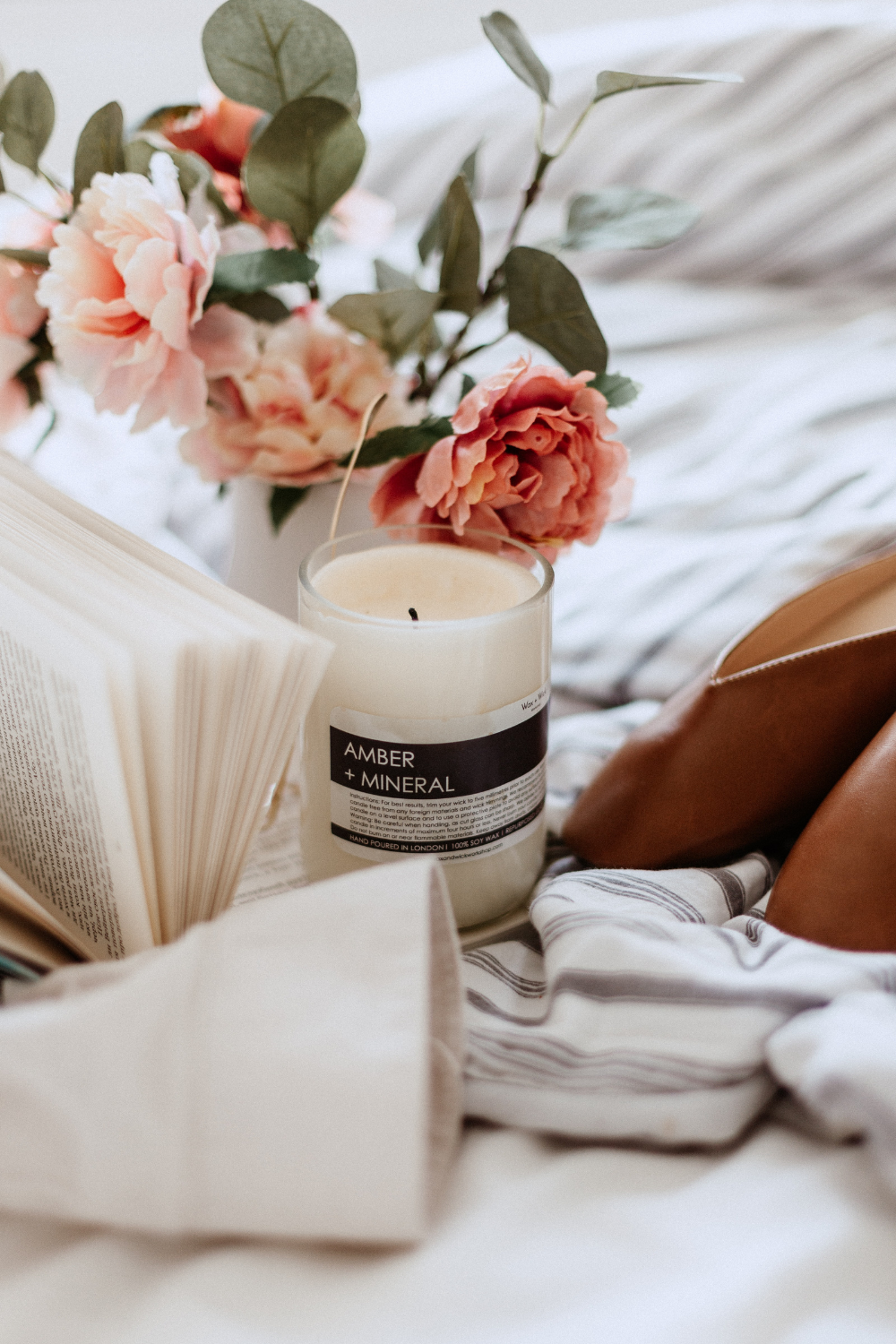 What is 'Cottagecore'?
Cottagecore, more broadly, is the term used for the idealization of rural life and slow living. It is a break from the fast-paced urban society most of us live and feel anxious in. For so many – myself included – embodying a cottagecore lifestyle either by actions, activities, living, or even reading offers respite from the capitalist world we've grown accustomed to.
Furthermore, cottagecore is not only a lifestyle but it's also a feeling (cozy, calm, relaxed) as well as a setting (rural, garden, countryside, etc.), and a fashion aesthetic (floral patterns, flowy fabric, puffed sleeves, etc.)
Additionally, some cottagecore-like activities are likened to self-sufficient traditional skills such as baking bread, sewing, tending to the garden, canning jam and etc.
In literature, cottagecore books generally take place in forests, gardens, and estates. Cottagecore deal with themes such as a character's coming of age, creative living, developing personal and interpersonal relationships, as well as common themes of love, grief, and many more. And, a lot of the cottagecore books have magical elements incorporated into their stories such as faeries, trolls, hobbits, magicians, etc.
Cottagecore is it's own brand of magic and escapism.
That's why I have combined a list of 20 fiction books and 5 non-fiction books that possess elements of the cottagecore lifestyle and elements. 🏡📚🌱🌸
---
Fiction
1. "Alice's Adventures in Wonderland & Through the Looking-Glass by Lewis Carroll
"Alice's Adventures in Wonderland" is one of the most quintessential cottagecore books out there. It's so mystical and strange.
The story follows 10 year old Alice' and her adventures as she finds herself down the rabbit hole into a land full of wonder. A world in which animals talk, a mad Hatter throws a tea party, and a dangerous Queen that plays croquet and beheads people at her will.
This classic children's book has all of the mystical cottagecore feelings.
2. "Wild Beauty" by Anna-Marie McLemore
"Wild Beauty" is another great cottagecore book as it takes place in a lush estate garden.
The story follows the Nomeolvides women who have maintained grounds of La Pradera for a century.
Although these women are very welcoming and upbeat to visiting guests around the world… Deeper lies a tragic family legacy that keeps love apart for these women as their lovers disappear…
3. "The Blue Castle" by L. M. Montgomery
The story of "The Blue Castle" follows an unmarried 29 year old girl named Valancy Stirling. She spends her days daydreaming of the Blue Castle until finally she is lead to a new world full of love and adventure.
This book is a perfectly cozy cottagecore read!
4. "Ella Enchanted" by Gail Carson Levine
"Ella Enchanted" is an essential cottagecore read! You might have seen the movie in your youth but never read the book!
Ella has been cursed in her childhood by a fairy named Lucinda to obey the will of anyone that commands her do anything. Her curse was manageable until now. Ella must now overcome a lot of adversity as she is tasked to kill the charming prince of the land.
Ella is such an amazing character that warms anyone's heart. Set in a land of magic, this book takes a trip through the forest with trolls, elves, and fairies to name the least!
5. "The Hobbit" by J. R. R. Tolkien
"The Hobbit" is befitting of the cottagecore aesthetic. Mixed with adventure and fantasy; it is one of the classic cottagecore-like books to get lost in.
For those who don't know, the story follows Bilbo Baggins who enjoys his tranquil hobbit life. Until one day, he is disturbed by wizard Gandalf and a company of dwarves. They bring him through an unforgettable adventure to the Lonely Mountain.
6. "The Jane Austen Society" by Natalie Jenner
"The Jane Austen Society" is perfect for lovers of Jane Austen. Austen's books are typical cottagecore books as they are set on grand lush estates of England.
In this book, a group of people come together to form The Jane Austen Society in order to save the Jane Austen estate that's been threatened after 150 years of upkeep. "The Jane Austen Society" is the perfect historical fiction book for a cozy read.
7. "The House in the Cerulean Sea" by T.J. Klune
"The House in the Cerulean Sea" is set on a magical island. This enchanting story has all the recipes of cottagecore: magic, enchanting characters, a remote island, and many more.
The story follows Linus who's sent to oversee dangerous children at the Marsyas Island Orphanage. From there, a magical bond start to form as he draws closer to the caretaker of these children, the charming Arthur Parnassus…
8. "Howl's Moving Castle" by Diana Wynne Jones
"Howl's Moving Castle" is utterly spell-bounding and a wonderful cottagecore read.
The story follows young Sophie Hatter who is put under a witch's spell. Through this mishap, she encounters Michael, who is the apprentice of the renown Wizard Howl. In Howl's moving castle, Sophie also meets Calcifer the fire demon.
With the help of Michael, Howl and Calcifer, Sophie embarks in a quest to break her curse.
9. "Far From the Madding Crowd" by Thomas Hardy
"Far From the Madding Crowd" follows the independent Bathsheba Everdene as she arrives to to Weatherbury. She is to take up her position as a farmer on the largest estate in the area. There, she draws the attention of three separate suitors.
A great cottagecore book as it depicts the many aspects of rural life!
10. "Every Heart a Doorway" by Seanan McGuire
"Every Heart a Doorway" is a perfect cottagecore read since it's a portable-type of magical fantasy!
It follows children out of the magical worlds as we know them from the storybooks. These children have to rehabilitate themselves into the mundane world.
The story follows Nancy who was once down the rabbit hole – much like Alice from Alice in Wonderland. She's now at the Home where she's under the care of Miss West. There, Nancy meets other schoolmates that long to get back to the magical worlds they were casted out of…
11. "Edenbrooke" by Julianne Donaldson
"Edenbrooke" is an ideal cottagecore book because it's reminiscent to a Jane Austen novel. It follows Marianne Daventry who wants to escape the boredom of Bath. Marianne rejoices at the opportunity of visiting the countryside with her twin sister.
However, what should have been a relaxing time at Edenbrooke turns into something else as Marianne finds herself in the midst of adventure and romance.
12. "The Darkest Part of the Forest" by Holly Black
"The Darkest Part of the Forest" is a wonderful cottagecore book since as its title suggests it's set in the darkest part of the forest.
This book follows Hazel and her brother Ben in the strange town of Fairfold. Tourists and humans are drawn to this place as the faeries of the land showcase their unharmful magic… but only Hazel knows how dangerous these faeries can be.
In the middle of the forest, there is a boy with horns on his head who sleeps for generations in a glass coffin… until now. Suddenly, Hazel's life is about to tilt on it's axis and her allegiances might come to change…
13. "I Capture the Castle" by Dodie Smith
"I Capture the Castle" is a quintessential cottagecore book as it's also set in the English countryside.
This book is set in 1934 and follows 6 months of 17-year-old Cassandra Mortmain's life as she keeps a journal. In it, she recounts the adventures of her family and her home, a ruined Suffolk castle. Her household encounters a lot of changes and so does she as she falls deeply in love.
14. "As You Like It" by William Shakespeare
"As You Like It" is a great cottagecore play as it is set in the woods. This comedy is so fun to read as it confuses gender roles and subverts traditional norms and ideas of love, identity, and politics.
The play follows Rosalind and Orlando who are forced to seek exile into the forest. From there, a confusing game of lust and love takes place.
15. "The Secret Garden" by Frances Hodgson Burnett
"The Secret Garden" is a cottagecore children's fiction perfect for anyone to read. The story follows a young girl Mary Lennox that returns home to England from India. She's orphaned by her two parents who suffered from cholera.
Mary has to then travel to Misselthwaite Manor located in Yorkshire. At this manor, she is under the care of her uncle.
Upon discovering the secret garden and unraveling its mysteries, Mary becomes changed from the once before stubborn and rude girl she was.
16. "The Tea Dragon Society" by Katie O'Neill
"The Tea Dragon Society" is a cute graphic novel book that follows tea dragons. It's the ultimate cozy cottagecore book. It follows Greta – a blacksmith's apprentice – as she discovers tea dragons and their undying craft at the marketplace.
*The next four children books are designed by the Puffin in Bloom Collection! They all hold aspects of the cottagecore aesthetic in both their settings and thematic.
17. "Anne of Green Gables" by L.M. Montgomery
"Anne of Green Gables" is an absolute delight, following yet another orphaned girl who is rambunctious and full of life. Set on Prince Edward Island, Anne is taken care by a pair of siblings that teach her many lessons and most importantly show her love as they too learn to accept her vivid imagination.
18. "Little Women" by Louisa May Alcott
"Little Women" is yet another children's classic following four little women as they grow up and navigate the world around them. There is Jo the writer, Amy the artist, Beth the kind hearted, and Meg the eldest. It is a heartfelt novel of family, poverty, identity, loss, love, and not to forget of art.
19. "Heidi" by Johanna Spyri
"Heidi" follows a young girl – named Heidi – that is orphaned. However, she lives in the Swiss alps with her grandfather until she is swept away to go live with a sickly girl in the city. Heidi starts to wonder if she'll ever see her grandfather again.
20. "A Little Princess" by Frances Hodgson Burnett
"A Little Princess" follows Sara Crewe who is lonely in a new country. She hopes to make friends at the boarding school as she is no longer the wealthy princess she once was.
Nonfiction
21. "The Way Through the Woods: Of Mushrooms and Mourning" by Long Litt Woon
"The Way Through the Woods: Of Mushrooms and Mourning" is nonfiction autobiographical book following the author's journey. It follows the author's grief as a result of the passing of her significant other.
Only her hunt for mushrooms brings back joy to her life. This hunt presents a healing journey. Set in the woods of Norway, this will give you all of the cottagecore vibes and pull at your heart strings at the same time.
22. "Entangled Life: How Fungi Make Our Worlds, Change Our Minds & Shape Our Futures" by Merlin Sheldrake
"Entangled Life" is a book that explores 'fungi.' Yes, you've heard that correctly! Fungi: a strange but much much important organism on this planet.
The author discusses fungi's many properties and uses, even, when over 90% of fungi species remain uncovered.
This is a book that shows that through the many discoveries of fungi, we can further understand our strange world.
If you like nature, science, and cool facts, this cottagecore book is perfect for you!
23. "Braiding Sweetgrass: Indigenous Wisdom, Scientific Knowledge, and the Teachings of Plants" by Robin Wall Kimmerer
"Braiding Sweetgrass" is a great cottagecore book as it focuses on nature and the environment as well as culture.
The author is a botanist and a member of the Citizen Potawatomi Nation. And therefore, she shares her knowledge as to how the plants and the animals of our Earth are our greatest teachers.
24. "The Little Book of Cottagecore" by Emily Kent
"The Little Book of Cottagecore" is a great instructional book on the traditional skills of a simpler, cottagecore lifestyle.
It contains set-by-step instructions on how to achieve this lifestyle by participating in cottagecore activities, such a sewing, baking, gardening, making candles, and etc.
25. "The Little Book of Hygge" by Meik Wiking
"The Little Book of Hygge" is another great instructional book that helps guide the reader as to how to live well and cozy.
This ones describes the traditional Danish way of living life well. 'Hygge,' although containing many meanings, can also be likened to a 'feeling.' A feeling of comfort when one feels it in the way one lives and engages in certain practices in their life.
Hygge has greatly been likened to cottagecore in the last year!
---
I hope you enjoyed these 25 Cottagecore book recommendations! Let me know which cottagecore books you've enjoyed! 🏡📚🌱🌸 If you want more recommendations, you can read my post on the 10 Summer Books for an Engaging Read.
Save Pin for later!