This post may contain affiliate links, which means I'll receive a commission if you purchase through my links, at no extra cost to you. Please read my full disclosure for more information.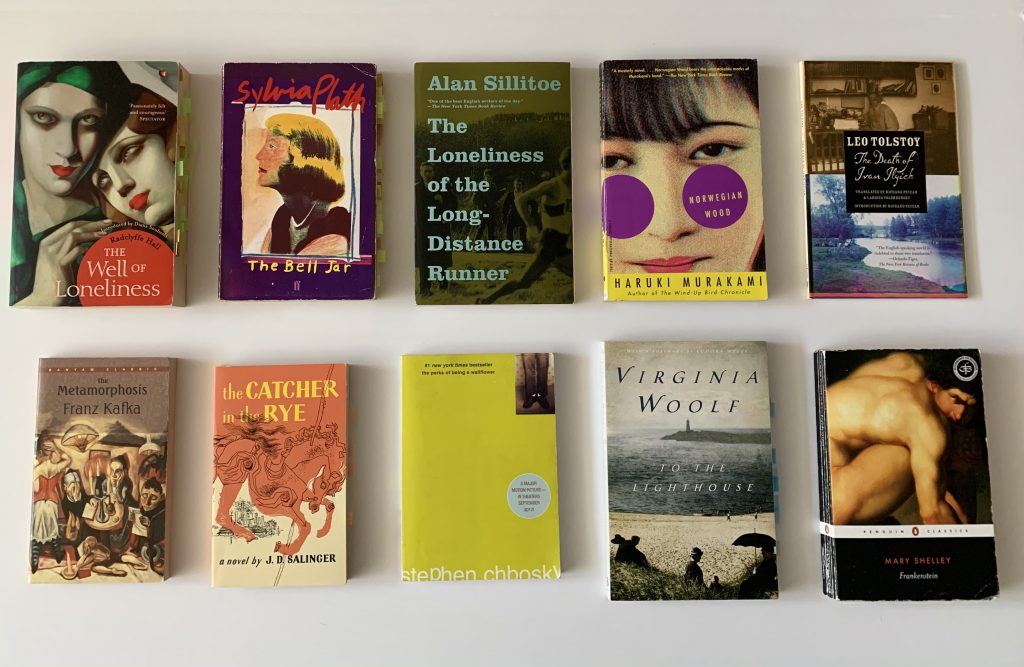 Since a young age, when I felt alone and found myself without friends and companionship, I turned to fictional books. They were my constant solace as they depicted feelings of loneliness, alienation, and isolation.
It was cathartic for me to be represented in these books although they made me sad, cry, and heartbroken!
I have read many fictional books on loneliness and I've decided to compile a list of the 10 best fictional books on loneliness for you to read and feel seen too. 💕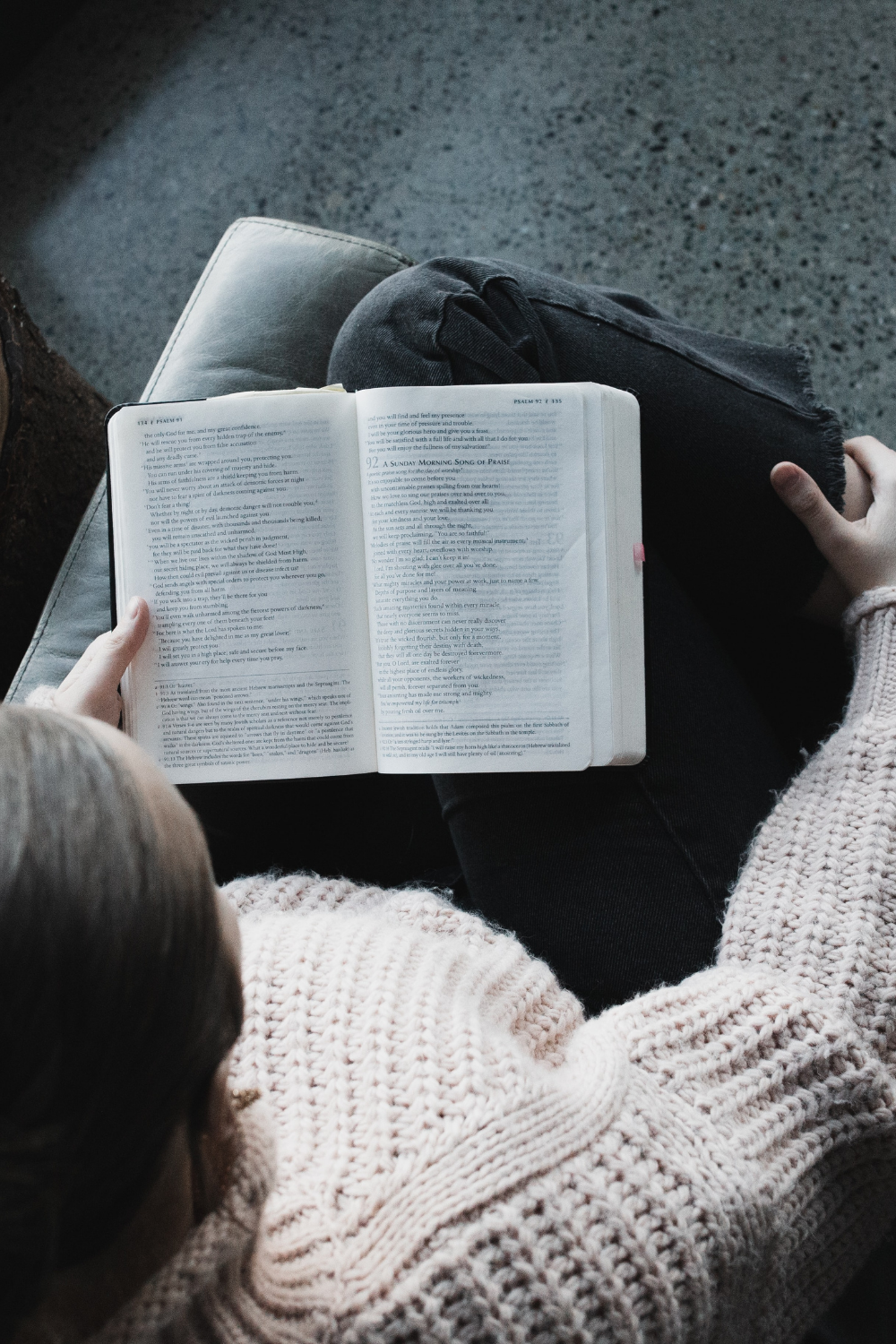 ---
1. "The Well of Loneliness" by Radclyffe Hall
"The Well of Loneliness" follows Stephen Gordon, who is a girl named after a boy's name for her father had wanted a son. On the estate, Stephen Gordon grows up differently than the other girls.
She is quite lonely as she is quite different from everyone at Morton Hall.
However when she comes of age, she falls madly in love with another woman. And suddenly loneliness takes a whole new meaning.
2. "The Bell Jar" by Sylvia Plath
"The Bell Jar" is a fictional work, however, it is largely inspired by Sylvia Plath's life. The story follows Esther Greenwood who interns for a well-known women's magazine. Rejection to a writing seminar derails her career as a writer but there is much deeper trouble at play.
Esther suffers from depression and attempts to take her own life. She goes through different hospitals and succumbs to shock therapy.
Metaphorically, Esther is enclosed in this bell jar and the reader can feel its enclosure too.
3. "Loneliness of the Long-Distance Runner" by Alan Sillitoe
"Loneliness of the Long-Distance Runner" is a short story encapsulating 'loneliness' through different lenses; individual, criminal, cultural and societal.
Long-distance running is a form of escape for the main character Smith. But the story is more complex than it seems to be initially as it explores class division in Britain.
4. "Norwegian Wood" by Haruki Murakami
"Norwegian Wood" is a devastating coming-of-age novel. It is also beautifully written and guaranteed to make you feel a million of emotions.
Actually, it reminds me of "The Bell Jar" as both subject matters revolve around dark themes such as depression, loneliness, and suicide.
It follows a young Japanese college student named Toru Watanabe who feels lonely and isolated on campus.
Toru is in love with a beautiful introspective girl called Naoko but then there is his relationship with Midori, a fellow lively classmate.
This story follows love and loss – friendship and heart ache – through the narrator's reminiscence of the past.
5. "The Death of Ivan Ilysh" by Leo Tolstoy
"The Death of Ivan Ilysh" is a novella. This story is reeks of loneliness and isolation as it explores death, the death of Ivan Ilysh to be precise.
It reminds me greatly of "A Christmas Carol" as it explores regret and redemption of a middle-aged man. Ivan has been career focused and driven all of his life and as a result he has kept emotionally at bay from his wife and children.
And thus, facing loneliness in mortality is saddening but depicts a reality that we could all face.
6. "The Metamorphosis" by Franz Kafka
"The Metamorphosis" is a classic that is worth the read. It presents loneliness and isolate on a different level in its philosophical approach.
Salesman Gregor Samsa wakes up one day and he is utterly metamorphosed into this monstrous giant insect.
Considering his new gruesome state, he can no longer contribute to the household income and is therefore isolated from his family and society at large.
7. "The Catcher in the Rye" by J.D. Salinger
"The Catcher in the Rye" follows the story Holden Caulfield who is a sixteen year old New Yorker. Holden's voice is strong in his thoughts, experience, and vernacular. He's basically an isolated teen that is trying to navigate the world around him.
There is a lot being discussed in this novel; loss, trauma, identity, family, academia, and the likes.
The rawness of Holden's voice is what makes the loneliness feel so palpable and haunting.
8. "The Perks of Being a Wallflower" by Stephen Chbosky
"The Perks of Being a Wallflower" actually reminds me of a modern "Catcher in the Rye." The story follows Charlie who's going through a rough time in high school.
He is not-so-subtly compared to a 'wallflower' which is someone who is often introverted, shy, and/or left out. However, there are perks and the main character will come into his own.
The book feels even more real and raw as it is presented through letters.
9. "To the Lighthouse" by Virginia Woolf
"To the Lighthouse" has a quiet oppressive depressive atmosphere as it follows the Ramsays household. The event take place on the Isle of Skye.
This book has a peculiar eye to aloneness as it explores the different dynamics of human and familial relationships through time, introspection, and perception.
10. "Frankenstein" by Mary Shelley
"Frankenstein" has loneliness, isolation, and alienation at its very core.
As the monster created by Victor Frankenstein seeks companionship, understanding, and acceptance from his creators and mankind but consistently finds it denied to him.
---
Let me know what are some of your favourite books on loneliness! What other book list would you like to see? 📚
You can read more book lists under my book recommendations tab.
Like the post? Save Pin for later!