This post may contain affiliate links, which means I'll receive a commission if you purchase through my links, at no extra cost to you. Please read my full disclosure for more information.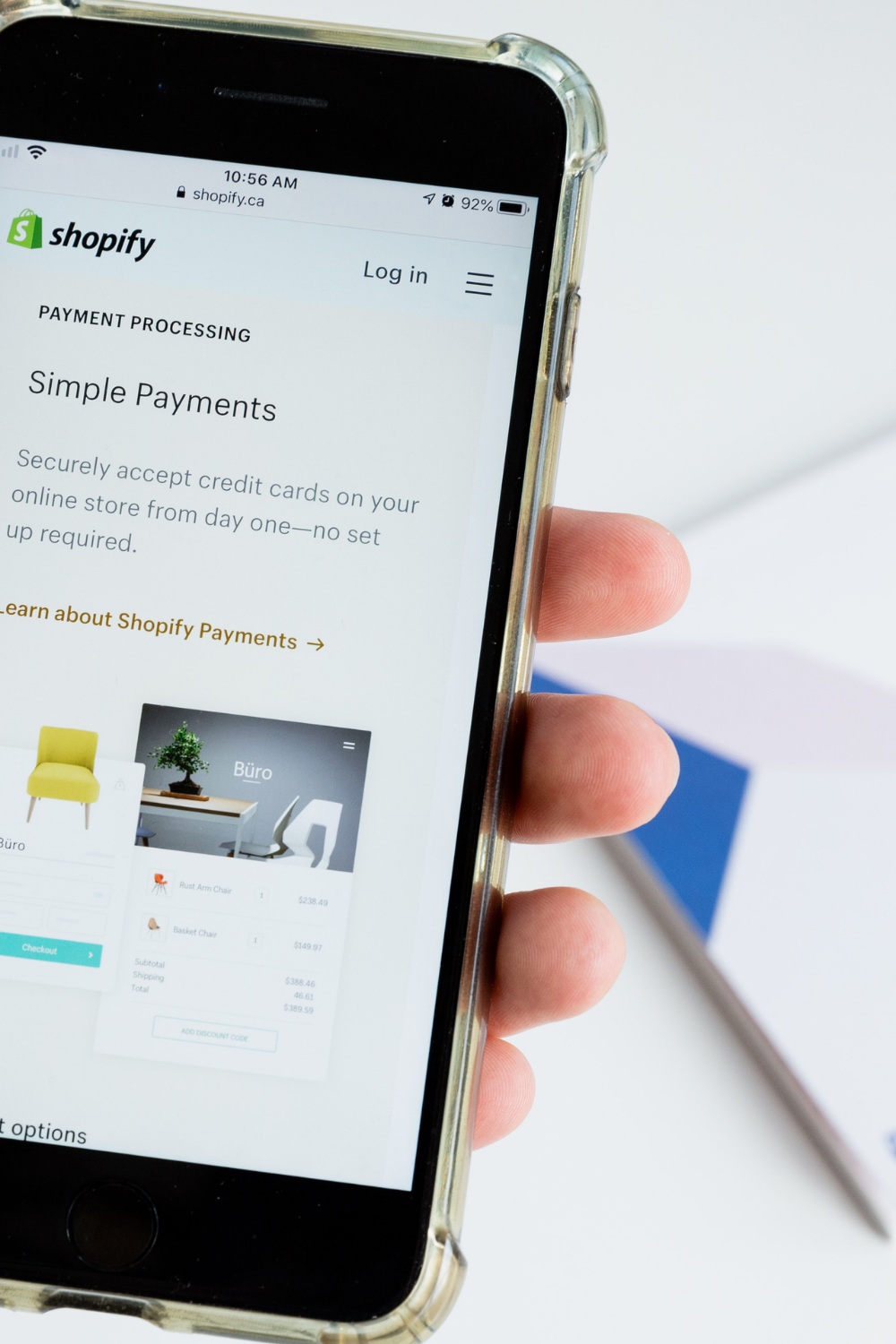 With the increasing opportunities of working from home, we are lucky to have many different resources available for us and that grants us the ability to earn some extra passive income online.
Most of these 10 simple ways to make extra money online are mainly for making an extra income supplementary to your main income. However, in some cases, these options can earn you more money than your regular income in the long run. It all depends on the consistency in time and effort you put in.
I personally have tried most of these ways to make extra income in the last year as I have slowly transitioned into my self-employment journey.
Another bright side to note, some of these options are actually quite fun and creative to engage in! I highly recommend trying these options before discrediting them!
---
1. Start a blog
I'm going to get this one out of the way because it is my absolute favourite option.
Can you guess why?
Yeap because you're on my blog right now! I spend hours a day writing for a living (it's hard work but it's a dream come true!)
Beginner bloggers make money through affiliate income and as their traffic grows, they make money through advertising companies and/or by selling their own products.
The blogging industry is booming more than ever! I follow a bunch of established bloggers' income reports and I'm astounded at they generate 5 to 7 figures – not only yearly but monthly as well. Isn't that insane?
Listen closely, you won't make that in the first month or even three of blogging but with time and consistency, we all can get there eventually.
Most of us don't need those figures. We just want to make an extra 100-1000$ a month, which comes in very handy for paying off a variety of bills. If you want to blog full-time then you need time and consistent work in creating and marketing your content. But we'll talk more on that at a later date. 😉
Starting a blog is one the cheapest business you can ever start! With as low as 3.95$ a month!
In order to make money on your blog you need to have a hosting plan and personal domain for your website. (Note: you cannot make money without your own domain and a hosting platform.)
With Bluehost you can have your own domain name for a WordPress blog for as low as 3.95$ a month!
You can sign up for Bluehost here.
2. Start a YouTube channel
Starting a YouTube channel is another method of making passive income or even a full-time income online. YouTube monetization requires 1000 subscribers and 4000 hours watch time on your channel. Then, you can already start monetizing your videos with display adds.
Channels with as little as 30 000 subscribers make +1000$ passive income all depending on how long people watch their videos and what their niche is about.
It is not a bad idea to try your hand at a channel and talk about something you are truly passionate about.
I also started a channel this year in hopes to grow and monetize it. It challenged me to get creative and so far boosted my confidence. You can say hi to me here and I'll obviously say hi back. 👋🏼
3. Create an online course
You can create an online course using affordable online platforms such as Teachable.
A good idea would be to offer a free course to your viewers/subscribers/email subscribers as a taste to the course you want to eventually create and sell.
You can sell your course for cheap but however make a high earning. Since you can have a lot of people signing up once you get credibility (from your free course) as well as a lot of traffic to the platforms you are promoting your course.
If you have a skill or developed a skill – why not make a course to help and guide others? A lot of bloggers make courses on Marketing, Pinterest Marketing, Blogging, and the likes.
4. Sell products online
If selling courses is not your cup of tea, you can sell products online instead. People have been using eBay and Etsy for selling their online products. You can start small and branch out as you go.
People sell and create all kinds of online products. You can even sell prints online if you are not yet comfortable with physical products.
You can even think of having a Shopify store as your business grows.
eCommerce is prospering in our digital age and additionally we can accept a variety of payment and have exposure worldwide.
5. Create and sell your eBook online
There are so many online guides to help you in creating, formatting, selling, and marketing your eBook online.
With the same logic of your online course, you can make an affordable yet informational eBook for your viewers/readers. Your eBook doesn't have to cost a ridiculous high price to be successful and/or to generate enough passive income.
You can promote your eBook on social media platforms as well as on your blog or your email list – if you have one – to give it maximum exposure.
6. Teach English online
Teaching English online is quite accessible to English speaking countries such as Canada, Australia, the UK, and the US (to name a few). The process may be a bit more complicated for other countries in which a greater proof and level of proficiency might be needed.
But there are affordable online courses that can be taken. Different companies require different levels of experience/inexperience.
Teaching a few hours of English online – from the comfort of your home – can easily add to your monthly income stream.
Some of the sites I've investigated that work well for Canadians and American are:
7. Work Freelance jobs online
You can find different freelance jobs online depending on your interests and skills.
Some examples: video editing, copywriting, content creation, photography, social media management, VoiceOver, and the list goes on.
Some amazing websites to sell your services:

8. Sell stock photos online
Aligned with working freelance jobs, you can sell stock photos online! 📸
People need photos and videos for their content. Most of my images are either my own or from stock sites.
You can sell photos on almost anything (within restrictions). To give you an example; I need desk photos, food photos, and many other photos that I use on my website content.
Some places you can sell your stock photos include:
9. Answer online surveys
Answering online surveys is not a new idea but I am surprised that a lot of people don't consider it anymore. A lot people think that Survey sites are a hoax and you can't make money off of surveys – which isn't true.
I've been doing it for years in order to make extra cash and/or for Amazon gift cards.
I will only be mentioning three in this post because they're the ones I've been using.
These survey sites are free to join and to use. Simply signing up can grant you points and a money bonus.
If you sign up for Swagbucks using my link, you will earn 5$. Same goes for Daily Rewards or InboxDollars offer also offer 5$ at sign up.
10. Virtual assistant job
Virtual assistant jobs are in high demand now more than ever! 👩🏻‍💻👨🏾‍💻
The tasks of a virtual assistant can be manifold such as:
Content creation
Digital marketing
Social media management
Customer management
Email marketing
Researching
Answering to comments
Virtual assistants are tasked for many different jobs. Companies and/or employers hire virtual assistants because it is cheaper for them to hire online virtual assistant and also much more efficient for them.
You can find virtual assistant jobs on:
---
I hope you enjoyed this list of 10 simple ways to make extra money online! 💰
Online jobs allow you the flexibility to work from the comfort of your home. And sometimes, they also allow you to work on your own time!
In some of these tasks you can get creative and even enjoy the work you do. Perhaps you might find something you might want to pursue in the long run.
I am personally enjoying blogging, YouTubing and creating online content and products! 😍
Let me know which online jobs you have tried! Which online jobs on this list appeal the most to you?