This post may contain affiliate links, which means I'll receive a commission if you purchase through my links, at no extra cost to you. Please read my full disclosure for more information.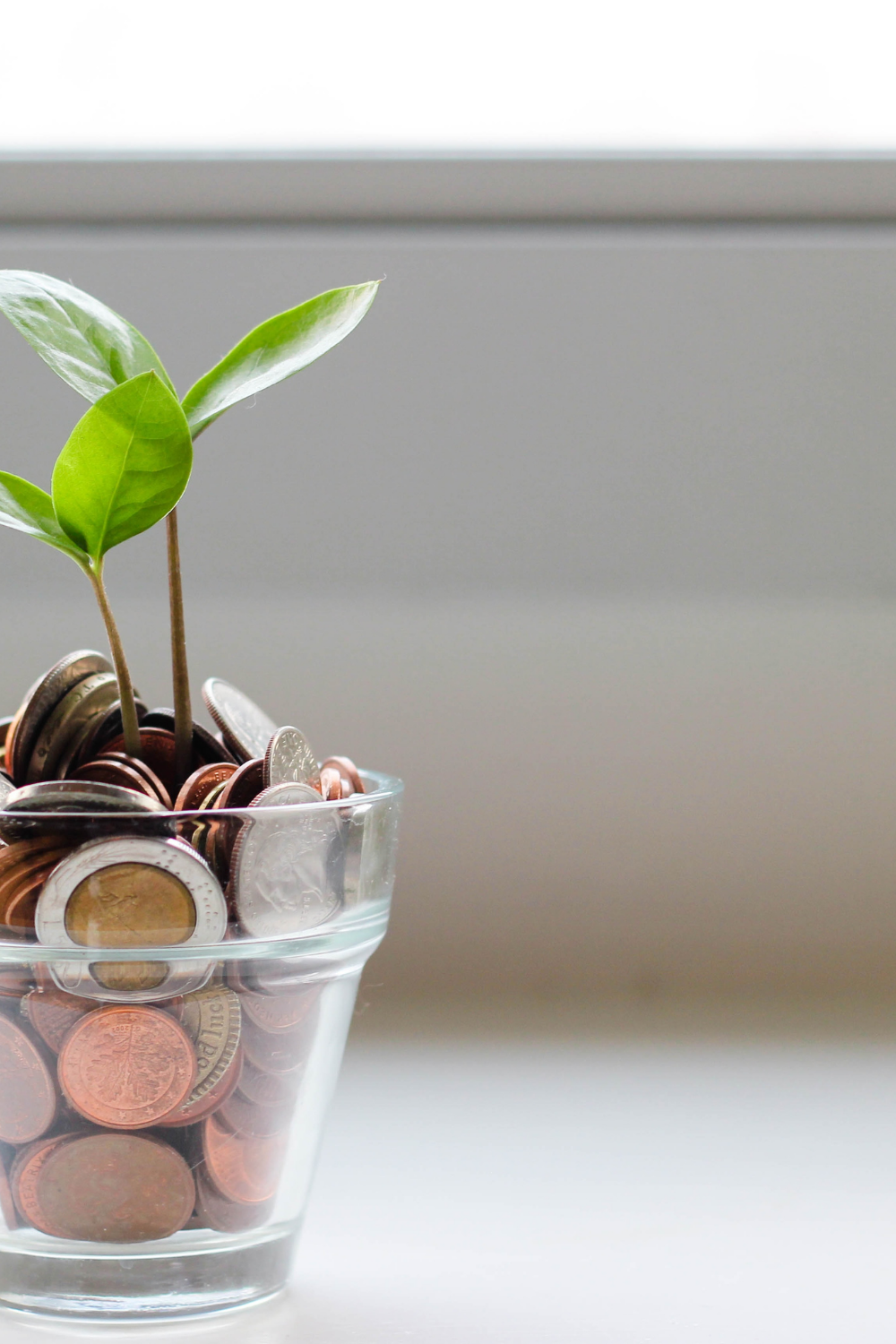 If you are in your 20's you might either be overwhelmed with all of these new money responsibilities that pilling up on your plate. Expenses, bills, loans, credit cards, debts, investment accounts, etc.
Or you might not worry at all about money.
Whichever camp you may be in, this post will help you feel less anxious about money but also more aware of it and it's longterm impacts on your life.
Either way, dealing with money insecurities and worries now is much better than dealing with it later. The more aware you are about your finances at a younger age, the easier it will get for you to not only manage your money but also to take charge of your life.
For many of us, money will be one of the greatest factors contributing to our overall health and happiness. Therefore, we need to become smart and as rational as we can around money. And, we need to do so starting now.
As for me, I grew up in a family that had a lot of anxiety around money. Consequently, I choose to lessen this anxiety by taking action now rather than later, by educating myself now rather than a few years down the line.
Because one thing I have always been thought was that time is money.
I am slowly approaching my mid-twenties and let me tell you, in the last year I have taken complete charge of my finances. I did so by becoming financially literate.
Therefore, I wanted to share the 15 Good Money Habits You Need to Develop in Your 20's.
---
1. Have a budget
Having a budget might seem like a recurring exhausted piece of advice but it's recommended because of its effectiveness. Creating a budget makes you aware of all of your fixed and variable expenses in a month.
A budget helps you keep organized and therefore helps you keep on track with your finances and all of your money goals. Essentially, it's the #1 way to keep you accountable.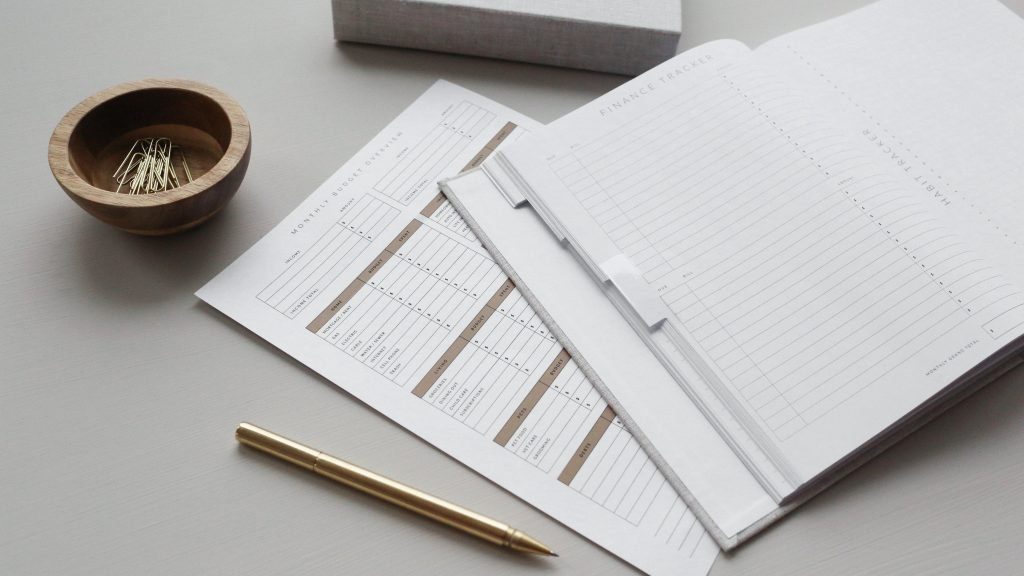 Plus, budgeting every month allows you to keep track of your progress through time. You can plan more efficiently for future expenses as well as predict – and consequently change – your money habits.
You can download my free monthly budget tracker here:
2. Have an emergency fund
Another good money habit to develop in your 20s is to have an emergency fund set up.
Generally, emergency funds involves enough money to cover 3 to 6 months of living expenses in case the unexpected happens in your life.
Such as dealing with a global pandemic, falling ill, having to move suddenly, losing a loved one, losing your job, being unhappy in your current job, changing your living arrangement, etc.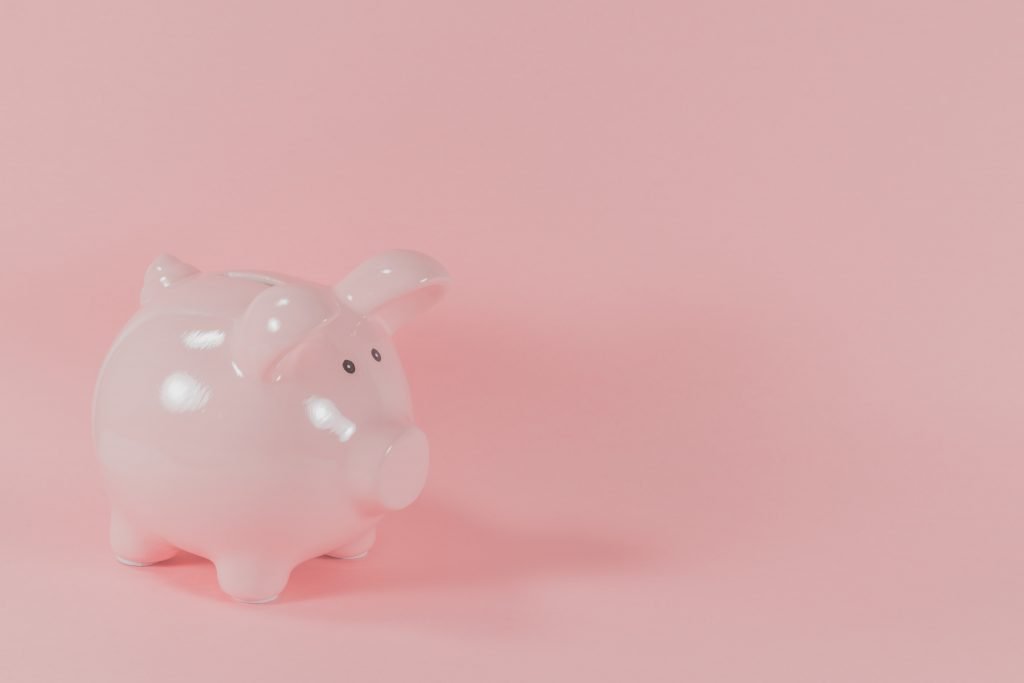 There are so many unexpected occurrences that could happen. That's why an emergency fund can be helpful to you.
Furthermore, setting up an emergency fund for yourself will help prevent you from taking out a loan or from collecting interest(s) on your credit cards.
3. Have savings for short-term and long-term purchases
Emergency funds are different from building your savings for short-term and long-term purchases. You might want to save money in a tax-free high yielding savings account for your future big expenses such as your first house, your wedding, etc.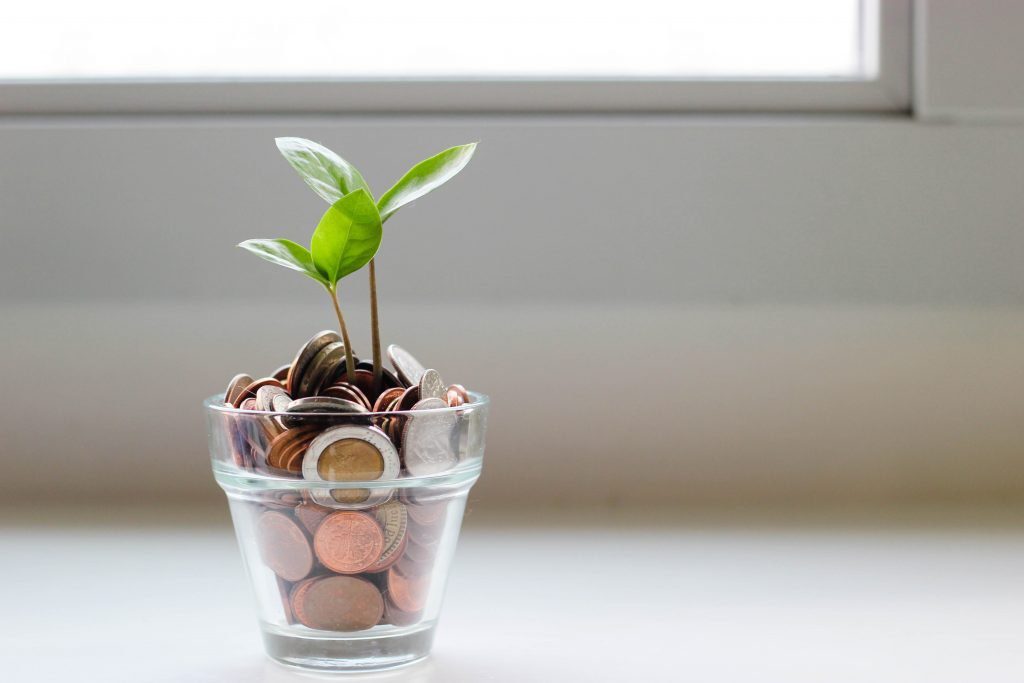 But you should also save up for some short-term purchases as well such as travelling, buying a new car, and etc. We are after all only human.
We end up spending the money one way or another.
It doesn't change the fact that it's good to save the money smartly and make informed money decisions when the time comes. Whether that's today, tomorrow, or 5-10 years down the line.
4. Optimize your credit cards
Another great money habit to build in your 20s is to optimize your credit cards. As we'll see on the next tip, you should take advantage of building a good credit score when you are young. The sooner you start the better. (Kind of the whole point of this blog post to begin with!)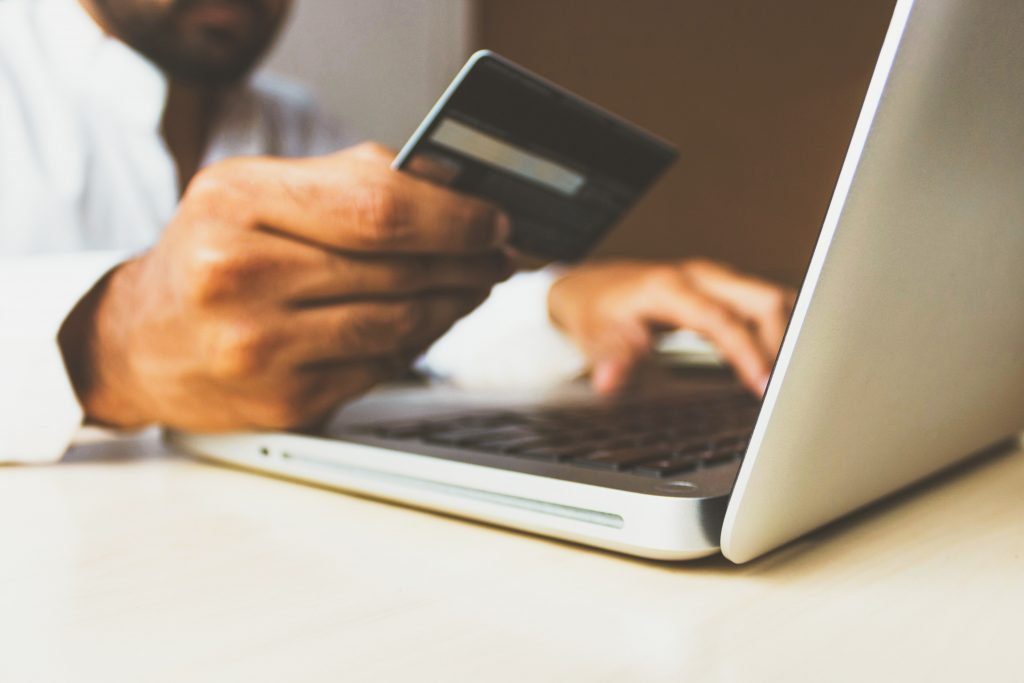 You should also take advantage of your credit cards by optimizing them. Use the rewards that most credit cards offer. Some credit cards offer rewards for fuel, groceries, as well as travel points.
I learned from my parents. They always optimize their shared credit card in order to afford a family trip by the time summer rolls around. You can do that too!
5. Build a good credit score
As I mentioned, another habit to develop in your 20s (and even earlier) is to build a good credit score. Building a good credit score will ensure that you can get loans (e.g., for starting a business), credit cards, and approval on the mortgage for your first house.
Some ways you can build your credit score:
Use your credit card regularly (rather than your debit card)
Pay off the balance every month
Don't miss a payment or collect interest
Always pay the monthly minimum
Don't shop over your credit limit
6. Beware of your subscriptions
My sixth tip I want to offer is to be careful of your subscriptions and memberships… They really add up in the end. Try right now to tally up all of your subscriptions and memberships and multiply the numbers for the years past and to come.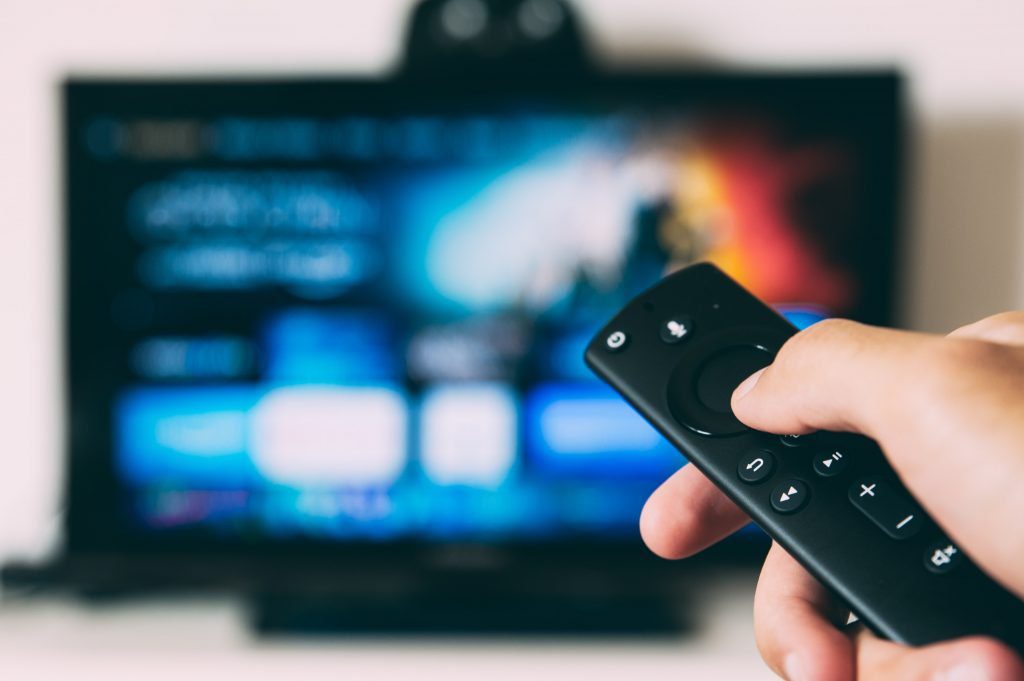 All of my friends mock me because I don't have a gym membership nor do I have Netflix, Disney+ or Amazon Prime account.
Why? Because I have found alternative(s) to all of these services. As a result, I have saved thousands of dollars and will continue doing so in the future.
BTW I am not saying that you should cut all of your subscriptions and memberships. I am simply reminding you to be aware of the ones you pay for. And ask yourself if you use these memberships fully. Determine if they are truly worth your hard earned money!
For example: I built my own home gym and I wait for big discounts before getting more equipment such as (my treadmill, my punching bag, my weighted bar, my bench press, etc.)
If you do use your subscriptions and memberships and you are okay with paying their monthly/yearly prices; here's another thing to be wary of…
Make sure with your subscriptions and memberships that you're not being charged extra fees. You should always keep an eye out; always check your online accounts and balances.
You might fall prey to online fees or worse to fraud. But don't worry, I'll talk more about fraud further down in this blog post.
7. Automate
Automation is one of the greatest tools offered to us. (If you're running any kind of business you might resonate with this tip even more so.)
By automating your different payments and expenses monthly, you will make sure not to miss any deadlines.
Therefore, automation does not only save you time, it also saves you money. You avoid the costly mistake of missing a payment which results in collecting interest and/or damaging your credit.
You can also set up automation to align with your personal budget saving goals such as paying yourself first every month after paying all of your fixed expenses.
8. Open RRSP & TFSA or equivalents
Another smart money move to do in your 20's is to open a Registered Retirement Savings Plan (RRSP) or a Tax-Free Savings Account (TFSA). (These are both Canadian accounts.) Their equivalents are the US 401(k) and Roth IRA.
These two accounts will help you achieve your financial freedom. If you have money sitting in a typical savings account… you're actually losing money. Money that sits there is impacted by inflation. Whereas if you have your money invested in a TFSA; it grows.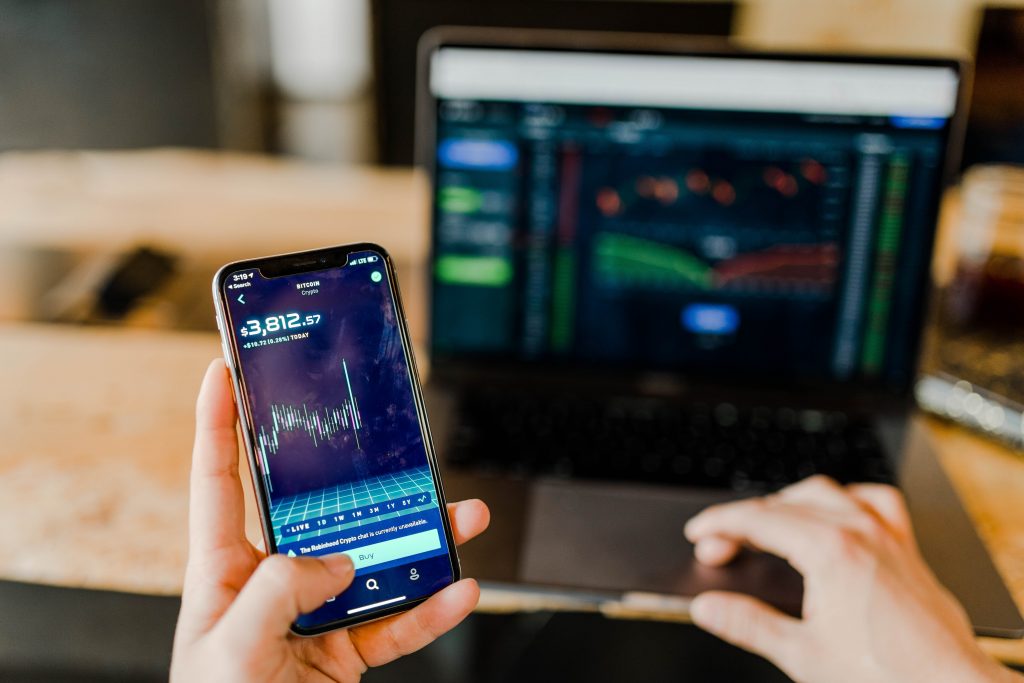 Plus, the earlier you start investing the more you will benefit from your contributions in the long run because of the magical power of compounding.
As for your RRSP, you will have a much lower tax bracket by the time you retire. It's definitely worth contributing to it as well if you are in the habit of saving money for your future (which you should but more on that later).
9. Learn how to invest your money
An invaluable money management tip to every 20-or-so year old's out there: learn how to invest your money. I am not simply talking about stocks and bounds or the hot and famous cryptocurrency.
There are so many ways in which you can invest and grow your money. The more you're diversified; the better.
Here are some of the all-time bestselling investing books to get you started:
10. Save for your retirement
If you have been paying attention up until this point… maybe you've already taken all of the right steps and opened all of the right accounts…
However, it doesn't necessarily mean that you are actively saving for your retirement. Let me remind you that you should!
A lot of Canadians can't afford to retire by the standard retirement age of 65.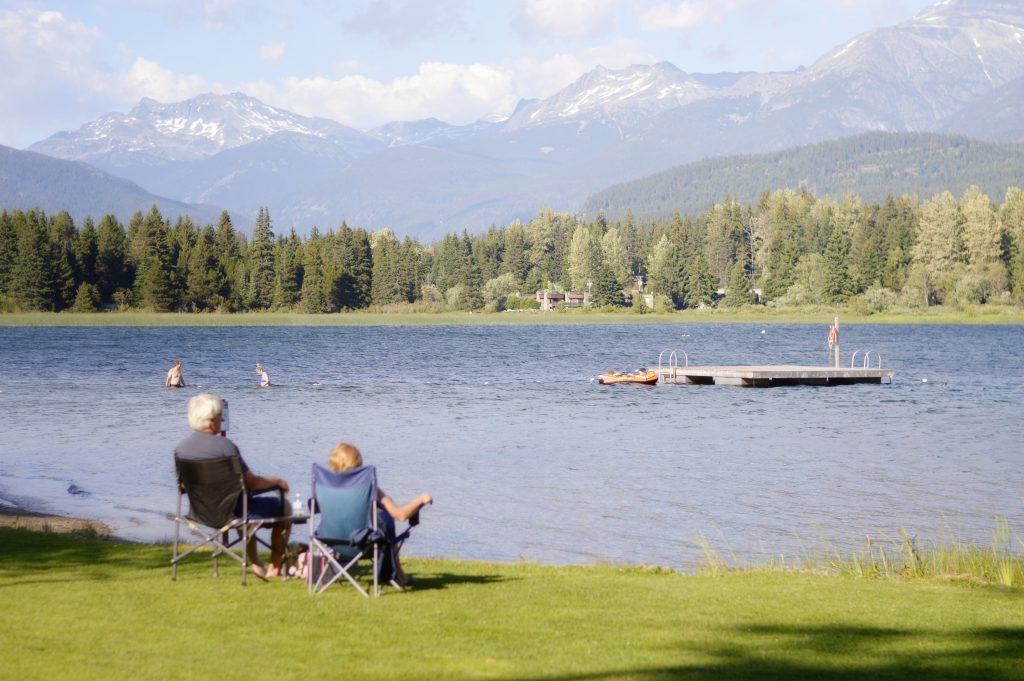 Even if they live below their means, they won't receive and/or have enough money to sustain their retirement. It's an insecurity that plagues the majority of the population, young and old alike.
You can read this separate article by Scotiabank – here – if you want to know more about how much you should save to prevent retirement anxiety.
11. Get as financially literate as you can
My eleventh tip is to get as financially literate as you can. Set aside 1-2 hours a week to read some personal finance books or listen to a personal finance podcast or go through personal finance blogs and articles.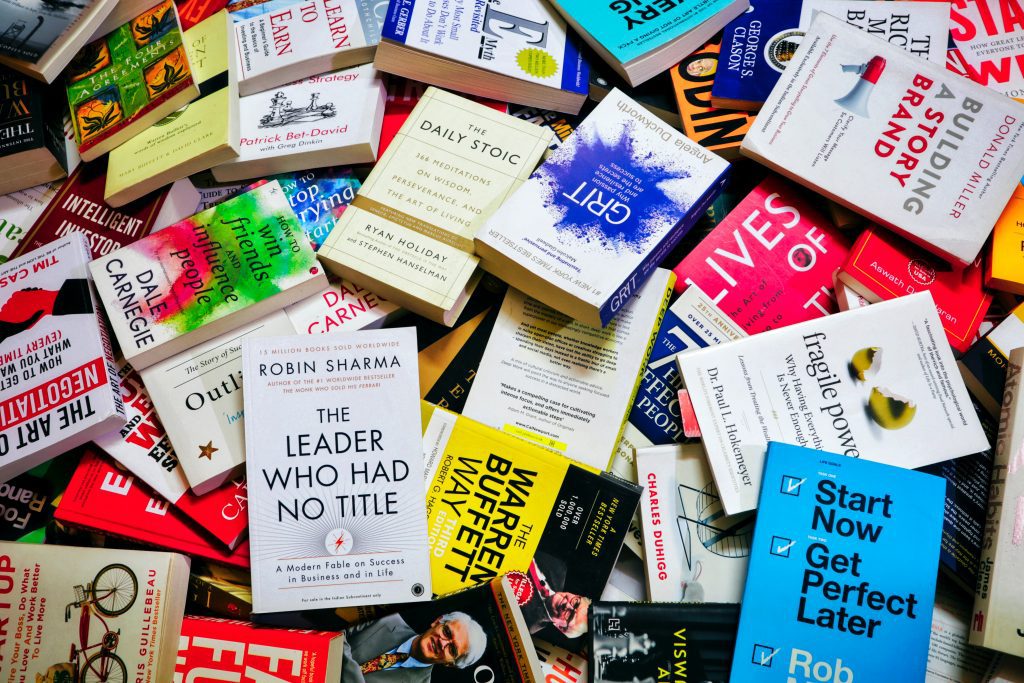 The more you learn about finances, the more possibilities you will find and the less stuck you will feel and be. Educating yourself on how to manage your money is an invaluable skill that every 20-something year old needs to develop!
(And continue to learn throughout one's life!)
If you want to know my top 3 personal finance books for beginners you can read my separate post here.
12. Pay off debt
Debt has a nasty way of following you and collecting the more you try to avoid it and forget about it. And therefore, you should try to pay off your debts as quickly as you can.
Debts can prevent you from achieving bigger financial goals. They can truly hold you back from living and enjoying your life.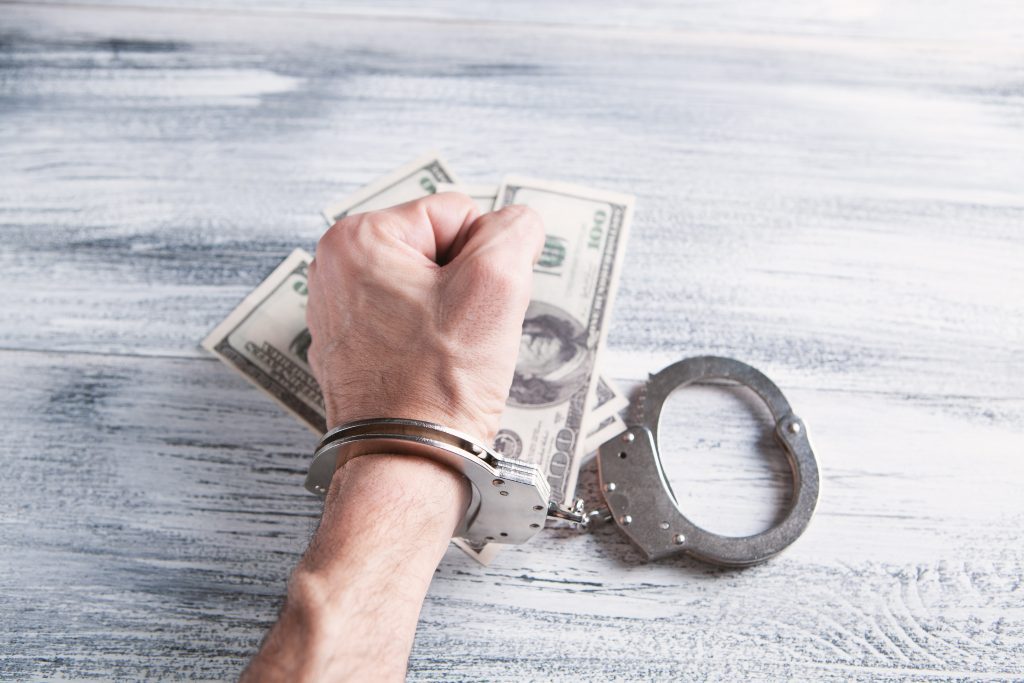 When you pay off your debts, you become more eligible for lower rates on loans and mortgages. It's very similar to having a good credit score. Since racking up debts can also compound and wreck your credit.
For these reasons, I paid off my student loan debt in full the moment I graduated from university. You can read my entire story – here – as to how I saved and made money in order to pay off my $27,000 debt in full.
13. Shop smart
In order to shop smart, you need to be aware of your shopping habits. Are you a shopaholic? Are you constantly shopping online, in store, both? How much do you typically spend a month on shopping for necessities and for luxuries?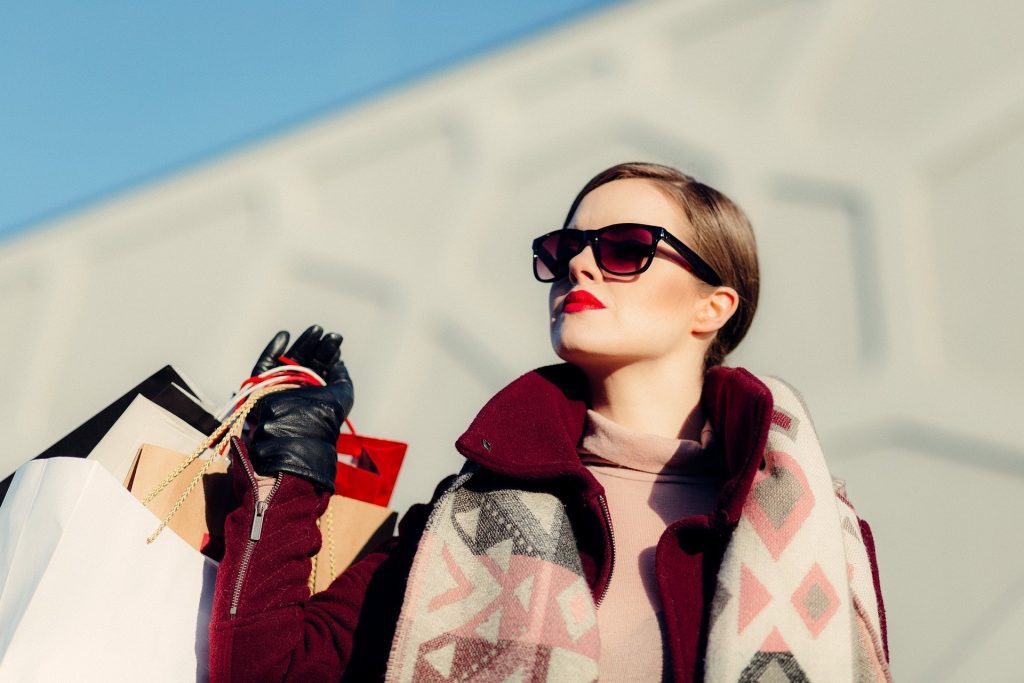 There are many ways of shopping smart. You can shop during the deals and the promotions both online and in store. You can wait for the end of the season to get better deals on your purchases.
Sometimes shopping is about possessing a bit more patience. The newer the pricier. If you wait a few weeks, it normally becomes cheaper. That's how a fast-paced society works (and how specifically fast fashion works.)
When I shop online, I always always use Rakuten in order to get 2-10% cash back on all of my purchases. That's free money back into my pocket every time I shop online. You can sign up here, using my link and get an automatic $5 bonus.
Rakuten is completely free to use and sign up for! It's changed my life since I found it back in my university days!
14. Beware of fraud
Speaking of online shopping, be careful of fraud! Always track the activities on your card. The sooner you catch it the better. And the easier your bank can respond by reversing the transaction(s) and assigning you a new card.
Now with the increase of online shopping, there are more and more cases of fraud. Mobile phone fraud, privacy leaks, etc.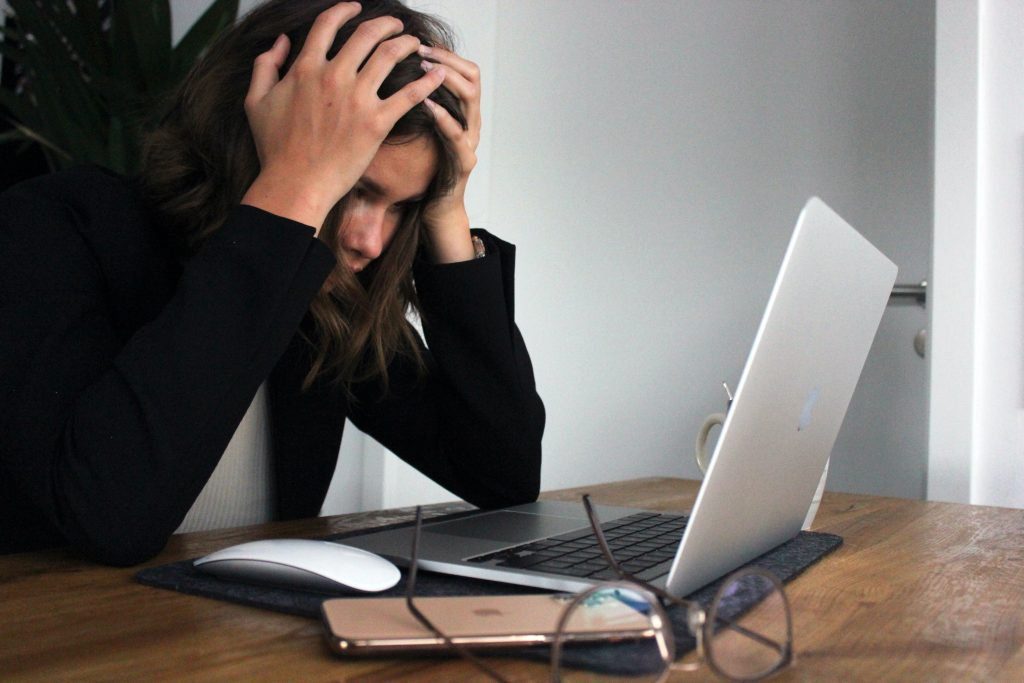 It is always better to be safe than to be sorry. Create strong passwords, don't save your information everywhere online, and always track every transaction on the statements of all of your accounts/cards.
15. Be surrounded by like-minded people
This last tip might sound unrelated but it in fact makes a big difference. Let me paint you a picture:
If you have a certain lifestyle in which you spend consciously in certain areas and more frivolously in others, you need friends and a partner that supports you or at least respects your money decisions.
Being surrounded by like-minded people benefits you and your wallet. The more predictable you are, the better you are at upholding good money habits.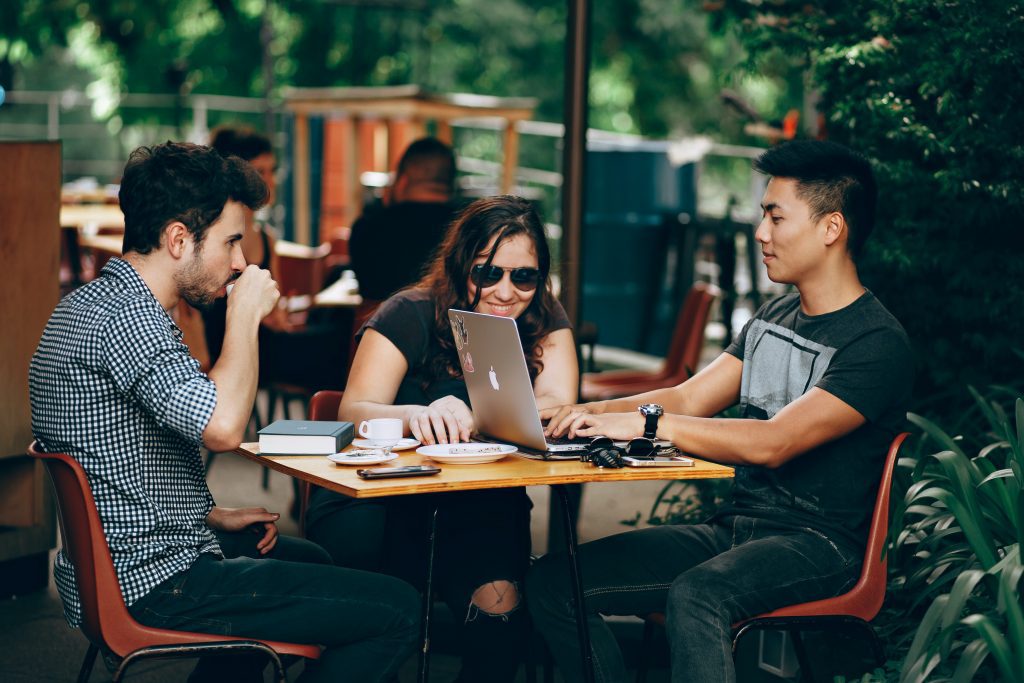 If your friends are big spender and big partiers, there's nothing wrong with that. It's their choice and it's how they choose to spend their money. But if you're not like that, you might have a hard time saving money when you go out with them.
As for when you are in a relationship, it is good to set some boundaries and explain your views on money. Because down the line if you move in, live, or marry your partner; money issues can become a very serious problem. In worst cases, it can become an expensive problem; resulting in divorce and bankruptcy.
It's good to be around people who share your views on money as they can help keep you accountable and on track with your healthy money habits.
---
I hope you enjoyed this post on the 15 good money habits to develop in your 20's! Let me know which good money habits you have incorporated! 😊
Like the post? Save Pin for later!