This post may contain affiliate links, which means I'll receive a commission if you purchase through my links, at no extra cost to you. Please read full disclosure for more information.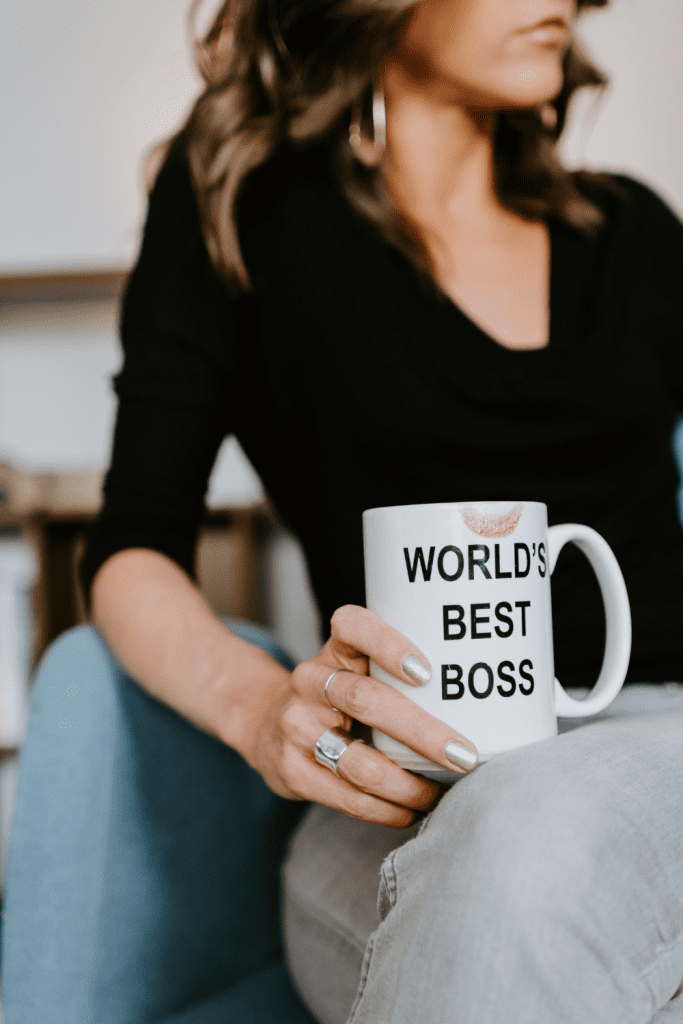 If you want to lead a successful business and life, I highly recommend Sophia Amoruso's biographical book "#GIRLBOSS." Down below contains a list of the top 10 Girlboss tips I personally resonated with during my read. These are the key pieces of information that I found relatable to my own personal journey and applied them to my life and business. I definitely recommend picking up a copy of your own, since there are endless valuable lessons and more about Sophia Amoruso's background.
I'll begin with a few words of introduction on Sophia Amoruso. She is a successful entrepreneur, business owner, girl boss, and the founder of her own company called "Nasty Gal," which is a renown women's fashion retailer.
Her story is quite a unique one. She did not have this initial idea of starting her own business. She was actually hitchhiking in her late teenage years and was at the time very poor. In her book "#GIRLBOSS" she mentions having fetched a bagel from the dumpster. She stole a lot of items in her youth – which she regrets and does not pride herself on – until one day she was caught and she stopped, for good.
Having no money and no insurance, she had to find an ethical way to make a better living. She started selling the vintage clothes she thrifted online. Upon attending community college, she learned some photography which greatly aided her marketing and selling journey. She opened an eBay store and started adding a bunch of friends on her MySpace. She had tens of thousands friends that drove traffic to her eBay store Nasty Gal vintage. From there, she then launched her own website and consequently her own company.
In those very early days, she learned two valuable business lessons:
know your customer
know how to get free marketing
Amoruso would respond to every comment on her store. She showed that she was attentive to her customers and online friends by listening and taking note of all of their needs and feedbacks. To top it all off, her MySpace was also a source of free marketing for her eBay shop.
Now that I have presented the basic background of Sophia Amoruso's "Nasty Gal" legacy, let us dive a little deeper into some of the lessons I highlighted in her book "#GIRLBOSS."
---
Tip #1 Hard Work Pays Off
It is no secret that hard work usually pays off. Sometimes we are unaware of how it might eventually pay off. There is not always a clear road map or formula to hard work nor to reaping its rewards.
In my opinion, hard work has a lot to do with consistency and dedication. There will be no results unless you put your time and effort in.
Sophia Amoruso confesses that working from home is not breeze. It requires a lot of hard work especially working for herself; in order to be dedicated and on task, if not, nothing will work for her.
She writes that, "Many people assume that working from home is like a vacation, where you get to do what you want when you want. This was not the case for me. The demands of eBay put me on the strictest schedule I'd ever endured."
She explains that she could not miss the time-slot for her auctions or else she would lose the opportunity to make her sells. The same principle went for shipping her orders. These orders could not be late or else she would lose her customers and get negative feedback.
Through working hard to meet these deadlines and sticking with her schedule, her brand has grown exponentially in income and in loyalty.
Furthermore, Amoruso reminds that working hard for jobs we do not like also has value as it helps develop certain skills and diversity of experience. When you first start working, it is not uncommon to have various jobs unrelated to the build up, landing, or development of your dream job or career. The way she sees it: the bad jobs make the good ones even more meaningful.
"Most people don't land their dream job right out of the gate, which means we all have to start somewhere. You'll appreciate your amazing career so much more when you look back at your not-so-amazing jobs in the past, and hopefully realize that you learned something from all of them."
Thus, hard work in the end pays off whether it be the job of your dreams or not.
Tip #2 "Money Spells Freedom"
A lot of people hold the belief that they don't deserve to possess more money than they already do. That having more money is evil and owning material things is bad.
Meanwhile, the truth is, having money grants the opportunity to have more time for the essential things in one's life: family time, down time, hobbies, improved health such as physical health and the ability to cook healthier meals. All this is granted by money that allows us to have more time off. Since money is not only a means to attain and posses material objects and luxuries.
"Being from the suburbs, I'd always equated comfort with ennui, and possessions with materialism, but I was beginning to learn that this wasn't necessarily the case. Living a comfortable life can allow you the psychic space needed to focus on other, often bigger, things, and when you treat your possessions as emblems of your hard work, they inherit a meaning that transcends the objects themselves."
Thus, money grants freedom.
In this matter, "If you learn to control your finances, you won't find yourself stuck in jobs, places, or relationships that you hate just because you can't afford to go elsewhere."
Similarly, money creates opportunities.
Therefore, "Learning how to manage your money is one of the most important things you'll ever do. Being in a good spot financially can open up so many doors. Being in a bad spot can slam them in your face."
Tip #3 Be Wary of Credit Cards
Amoruso instructs the importance of always being wary of credit cards. When she was 19, Amoruso accepted a credit card from the Victoria Secret store. At the time, she confessed that she moved constantly between states and the credit card bill kept missing her on time.
At the end, the 29$ bra she purchased with that new credit card, costed her so much more. It cost her a ruined credit. She could not apply for a credit card nor have a business loan when she started her company "Nasty Gal."
In fact, this lesson was actually very valuable to her. She calls it a blessing in disguise because her company started debt-free. She had no other choice but to have it that way since no one would give her a loan. As a result, her company grew 28 million US dollar in revenue.
Tip #4 Pay Your Bills
This leads us to the next lesson: Pay. Your. Bills.
Don't leave room for mistakes when it comes to this, except if you cannot, obviously these lessons are within reason.
Unless you have larger debts or life crisis to pay for, don't let your bills accrue.
Pay them on time even the small ones. Pay the lousy parking tickets and the phone bills. All of these small bills amount into a bigger problem in the end explains Sophia Amoruso. She learned that lesson from her Victoria Secret visa card days.
In summary, no one can escape paying their bills and their credit card bills. Amoruso reminds that, "Big companies are like the mob—they never forget, they never give up, and they always get their money. Get them before they get you: Pay up, and pay on time."
Tip #5 Control Your Spending
It is safe to say that paying your bills becomes easier when you control your spending. Amuroso reminds that we should not increase our spendings as soon as our income increases. In short: don't spend everything you earn.
Her piece of advice: "Spend money because it's an investment in your own well-being, not because you're bored and have nothing else to do."
Instead of spending everything, try saving as much as you can for a change.
Tip #6 Save at least 10% of your income
The average American does not save even save close to 10% of their income. Amoruso states to treat your savings like another bill. She recommends to have it differed to another account. And to keep this separate account as an emergency fund not for vacation money.
And if you're tempted to spend money, Amoruso gives the example of a 20$ pair of shoes.
"If you're tempted to buy something, just imagine that those new shoes were actually made out of crisp $20 bills. Do those $20 bills look good getting dirty on the sidewalk? No they do not. That's because money looks better in the bank than on your feet."
Tip #7 Separate Emotions from Money
A lot of people don't like talking about money. It is very human "normal" to get emotional about money. It takes an active effort to separate emotions from money. Talking about money can be uncomfortable, bringing an array of negative feelings such as shame, fear, disappointment, etc. Yet, we need to master separating our feelings from our money:
"The first piece of advice I can give you is to learn to separate your money from your emotions as much as you possibly can. Whether someone is asking you for money, you're asking someone else, or you're contemplating a significant purchase, approaching financial decision as calmly and as rationally as possible will make everything a whole lot easier."
For example: if you're an emotional buyer, you will end up buying items you don't need or truly want because of a certain state you were initially in.
Tip #8 Think Positive
It's not about luck it's about your thoughts. Think positive, think money, think success, and things start falling into place. You believe you can do it because you think positive and you are motivated to make things work.
It's a lot like the law of attraction.
We have control over our thoughts and our lives (our finances too I would add). Thus, "[by] recognizing the fact that we control our thought and our thought control our lives," we can improve our lives.
"You get back what you put out, so you might as well think positively, focus on visualizing what you want instead of getting distracted by what you don't want, and send the universe your good intentions so that it can send them right back."
It's all about intention setting. Amoruso adds, "Keep reminding yourself over and over that this is what you want, and you'll soon find that the more you know what you want, the less you're willing to put up with what you don't."
Therefore, she says to focus on the positive things and generally even more positive things start happening.
Tip #9 Take Care of (Your) Business
The only way to have a successful business is by taking care of your business.
As we've seen in the beginning, Amuroso emphasizes on customer care. Your viewers, customers, clients, followers, they are not dummies. She says to listen to them and their needs. It is your job to know what they like.
As mentioned, "one key to running a successful business is to know how to get free marketing."
Here are some other rules to take care of your business Sophia Amoruso offered:
Rule #1 Just do a good job
She says to make the product worth your customer's time, to make it exciting for them. She makes sure her customer does "look and feel like a million bucks."
Rule #2 Keep your promises
The product being sold should be as good as its marketing. This allows you to develop loyal customers. For her company "Nasty Gal," she ensures that everything she ships is of good quality and of impeccable presentation. When she was running the shop alone at the beginning on the eBay store, she would handcraft every package and make sure everything ships on time and ships with the intention of appealing to her customer.
Rule #3 Give your customers something to share
"Social media [is] built on sharing," consequently create "compelling images, words and content" for your customers to share. The more you get your customers and followers talking and sharing, it is obvious that you will make more business sales.
Tip #10 Break the Rules
According to Amoruso, entrepreneurs are entrepreneurs because they break the rules.
She explains that not everyone should become an entrepreneur but that people should embrace their entrepreneurial spirit. Amoruso states that, "Harvard Business School professor Howard Stevenson famously defines "entrepreneurship" as "the pursuit of opportunity without regard to resources currently controlled.""
Inasmuch, it is about taking risks and trudging on through the numerous failures.
Same as intentional money saving and intentional positive thinking; there has to be intentional rule breaking to become entrepreneurial:
"Breaking the rules just for fun is too easy—the real challenge lies in perfecting the art of knowing which rules to accept and which to rewrite. The more you experiment, take risks, and make mistakes, the better you'll know yourself, the better you'll know the world, and the more focused you'll be."
---
These are the specific Girlboss business and life lessons I personally retained from Sophia Amoruso's "#GIRLBOSS."
Like the post? Save Pin for later!