This post may contain affiliate links, which means I'll receive a commission if you purchase through my links, at no extra cost to you. Please read my full disclosure for more information.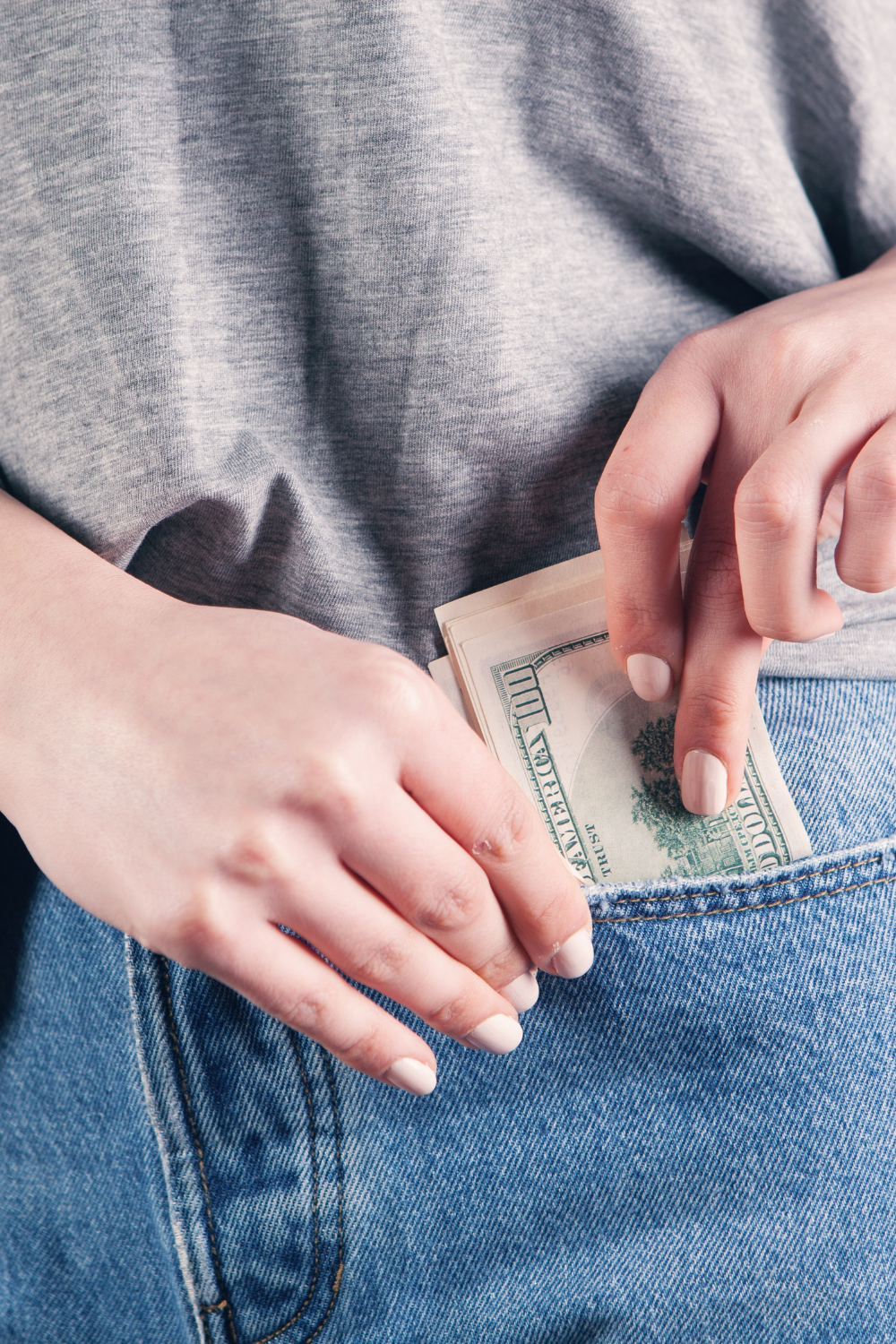 Learning how to manage our money is a crucial and life-altering (yes, I went there) skill that we all need to learn how to develop.
In this post, I have combined a list of 7 crucial money habits we need to develop in order to ensure that we can live richer, fuller lives. I define rich as in wealthy in which your income doesn't necessarily have to be high for you to achieve your financial freedom.
Some of the books that I have read and gathered these crucial money habits from are the following:
If you want to know more about personal finance books for beginners you can read that post here.
---
1. Save more than you spend
Ever heard your parents say 'Only take what you can eat on your plate'? I know I have. I grew up in a household that forbad any kind of food waste. And guess what? That approach also translated into the way I spend and save money!
When you save more money than you spend; you can actually plan for your future and stop living from paycheque to paycheque.
The reality is that the even the finance gurus abide and recommend this money habit. We don't need to constantly spend to feel like we are living our lives. The wealthy person doesn't necessarily have the highest income but has a high save to spend ratio.
Heard of this other saying 'Work smarter not harder'?
Before making a spending decision, ask yourself if it will contribute to your future happiness. If you need to constantly spend money to be happy then you will never be satisfied with your purchases and consequently your life.
Think to yourself what you truly value more: retiring early and/or buying your financial freedom or is it that new gadget that was just released this week.
Sometimes it's about cutting down the small purchases that add up such as eating out, buying coffee, buying cigarettes, paying for too many subscriptions you don't use, and other miscellaneous daily items we take for granted.
Be mindful and try to spend less than half of what you make and then you can sit back and watch your accounts grow.
2. Invest what you save
However, when you save any amount of your income, make sure to invest it. You can invest for the longterm or the short term. In Canada, we use accounts such as the RSP (Retirement Savings Plan) or TFSA (Tax-Free Savings Account) in order to maximize our returns on our savings and pay no taxes on earnings.
Note that these accounts have equivalent in other countries those are the accounts we normally open to invest in, in Canada. You must be 18 of age to open a TFSA in Canada.
A great book that I recommend if you're a beginner at investing is "The Intelligent Investor" by Benjamin Graham, which is highly recommended by revered investor Warren Buffet.
3. Automate your bill payments
Automating your bill payments will help you to keep on track with your payments in order not to miss one and make sure you don't collect unwanted interest fees and penalties.
While you are automating your bill payments, you can automate paying yourself first in order to make sure of habit #1 in which you save more money (and consequently invest) than you spend.
4. Have a budget and stick with it
Another crucial habit to develop would be to create a budget for yourself so you can allocate specific amounts of money for different expenses such as food, eating out, transport, leisure, etc.
You can calculate the percentage as to where your money generally goes.
This budget can be adjusted monthly and you can compare your past budgets if you save them in a folder.
In doing so, you notice which months you save more money than you spend and vice-versa. You can track where your money goes and make sure you don't go beyond a threshold of spending in a specific category in order to be able save money.
Furthermore, when you have a budget you can decide where to spend your money so if you have a purchase you want to pay off. Say you want to pay off your new phone, or new car, or some of your debts; you can allocate more money towards these purchases for a few months inside your budget.
Budgeting helps keep you accountable of your money. You will be less surprised at the end of the month when money leaves your account because you will know what you're spending it on.
A good and reliable budgeting app is the Mint app and website.
5. Track your daily spendings
In order to stick with your budget, it would be a good thing to track your daily spendings. Once again you can use the Mint app and/or it's equivalent. Or you can do it manually on a personal spreadsheet by adding your bills at the end of the day.
Tracking your daily spendings will alert you and make your more self-aware of the purchases you make on the daily. You start to notice how quickly money can leave your bank account and how consistently you tap your card when you're out of the house.
Or, since we are live in a digital society, you might notice how much online shopping you make daily whether it be for personal use, groceries, or by using delivery services.
I remember in the past when I went out with friends for a simple dinner, the cost amounted to 100$ a night. Because we also went to browse around in the mall and then we got drinks for happy hour.
What started out as an intentional dinner turned into a non-intentional splurge. And it was brought to light to me at the end of the month when I tallied up my spendings. I realized that I had this bad habit that when I did go out; I use my card multiple times. It was a habit I needed to break by replacing it with the good habit of tracking my daily spendings.
6. Make informed decisions
Ever heard of the 24-hour rule? The 24-hour spending rule allows you to think over your purchase for 24 hours. Then, if you still want and need that purchase and made your peace with it, then you place the order.
However, for big purchases you need more than a simple 24-hours.
You actually might need more drastic measures such as:
A pros and cons list
Online research
Price matching
Future planning and budgeting
Asking for other people's opinion and experience
Making informed decisions – before small but mostly big decisions – will save you a lot of money and time in the future and in the moment. You can account for what you're spending. In doing so, you manage your money tolerance, your future, and you gain agency as you are knowledgable as to where your money is going and for how long.
When you make informed financial decisions, you won't be surprised in the long run. You reduce the amount of unforeseen personal and financial problems.
7. Avoid debt
Avoiding debt becomes a much easier habit to adopt when you make informed decision on your purchases. When you save more money than you spend, you can use that saved money to gradually pay off your debts quicker.
The more debt you collect; the harder life gets and the greater they accrue. Spending less would be your first step as well as paying your bills as well as your credit cards on time.
Avoiding credit card debt is crucial as it will have an impact on the bigger purchases you will make in life such as having a good credit score for a mortgage or being reliable enough to take out loans if you wish to start a business.
Therefore, by automating your bill payments and sticking with your budget you will minimize the interests on your debts because you have money to start paying them off AND you will not collect more debts and unwarranted interest fees.
Another good way to avoid debt is to live below your means such as paying for the things you can actually afford and even going below that threshold. Remember that Habit #1 involves saving more than you spend. This applies to the house and to the cars you buy as well.
---
I hope you enjoyed these 7 crucial money habits! Like anything else in life, we need to develop the habit of making better decisions when it involves our money. It is the same principle of the habits we build and adopt towards eating, sleeping, productivity as well our overall daily routines.
Let me know one of the money habits you had to adopt! 💴
Like the post? Save Pin for later!