This post may contain affiliate links, which means I'll receive a commission if you purchase through my links, at no extra cost to you. Please read my full disclosure for more information.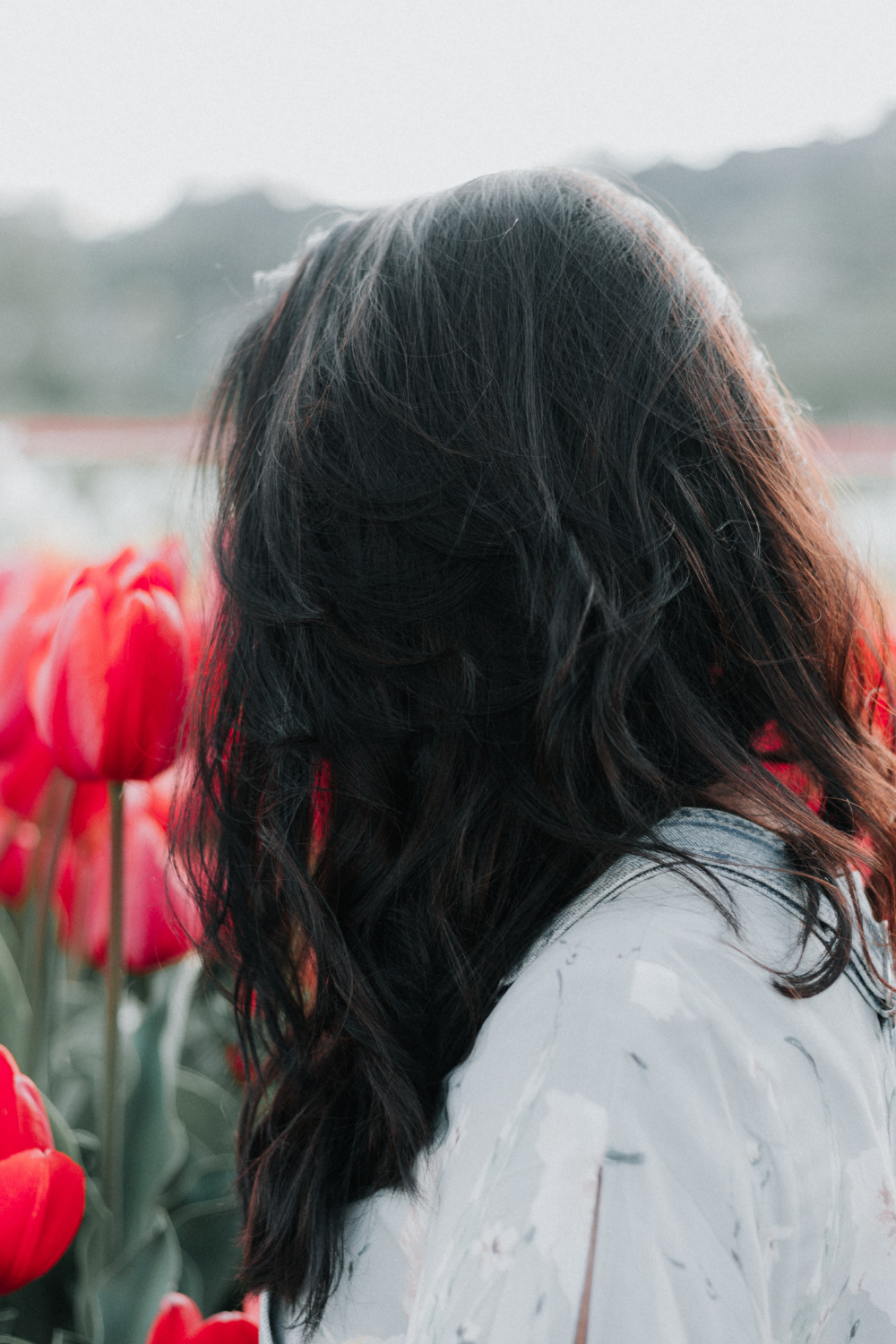 Before going into the 6 crucial steps on how to build self-esteem, I want to briefly talk about self-esteem first.
Why do we have low self-esteem?
A multitude of events as well as personal and external experiences can result in developing low self-esteem. Here are a select few examples:
Childhood (and adulthood) trauma
bullying,
neglectful family members, friends, and partners,
breakups,
rejection, in their many forms
negative self-image
Etc.
Why is self-esteem important?
Self-esteem is really important as it impacts many different aspects of our lives. This is largely due to the fact that self-esteem involves how we truly see ourselves and what we truly think of ourselves.
Having good self-esteem is essential as it allows you to make choices more positively, do things more confidently, and limit your reliance on others. In this matter, you won't need consistent external validation to determine who you are, how you are, how you act, dress, etc., essentially in determining who you truly are.
Why is low self-esteem detrimental to your life?
Low self-esteem holds you back in many facets of your life mainly in your personal and interpersonal relationships. It can even hold you back from pursuing the things you truly want, keeping you from the dreams and goals you've always wanted to achieve. Why? Because you think you're incompetent, undeserving, or maybe you're simply too scared to try in case you fail and/or from the fear of other people's opinions.
These are all symptoms of a low self-esteem: a lack of self-confidence, low self-assertiveness, and a great fear of failure. A big part of developing a healthy self-esteem is to be true, accepting, and confident with yourself.
Following these 6 steps can help you rebuild your self-esteem. Through these steps, you will be able to break negative cycles and habits that chip at your self-esteem. In exchange, you will gain confidence and believe in yourself enough to be assertive in order to pursue your dreams, fix your relationships with your self and others around you.
---
1. Consciously interact with your inner critic
I'm sure you have encountered your inner critic a few times before. This voice inside of our heads is unfortunately the loudest and meanest of them all. Sometimes, the voice inside your head is so harmful to you that you start believing it and normalizing it's rhetoric. And consequently, you further damage your self-esteem.
To counter this, you need to aware every time your inner critic engages in negative self-talk. Some examples:
"You're not good enough."
"You're dumb."
"They don't like you."
"You're ugly."
Be mindful of the negative self-talk and truly think to yourself why are you thinking these detrimental thoughts. Then think what could you do to improve yourself and your thoughts.
This is why you need to consciously interact with your inner critic. Don't believe all of your thoughts; stop giving them power over you.
Remember that you have the power of being and doing better despite what your inner critic is telling you. You can build your self-esteem back up and ignore that inner voice.
Another way to confront this inner critic is with self-compassion.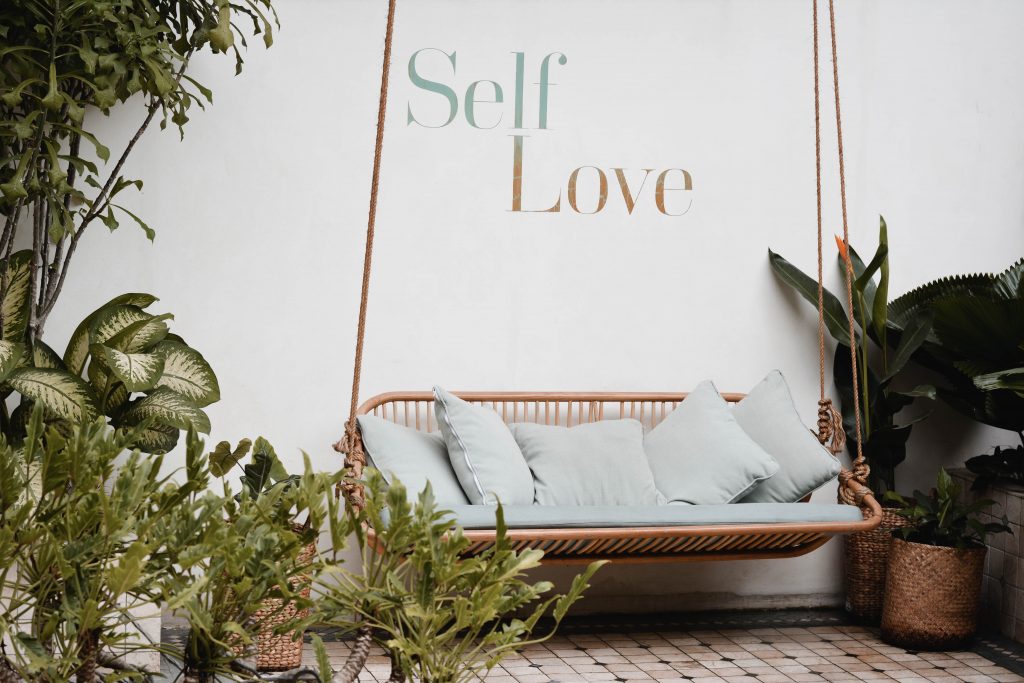 Practising self-compassion doesn't mean you're exempted from any of your problems and any mistakes you might have committed. Instead, it means that you are working through them and that along the way you are forgiving yourself. But most importantly, self-compassion is allowing yourself to grow, be happier, and be more confident moving forth.
Self-compassion is quite hard because we are not used to extending that kindness we do for loved ones towards ourselves. However, remind yourself that you must if you want to build back your self-esteem.

One way of practising self-compassion would be to write down your negative thoughts and transforming them into positive thoughts about yourself inside a journal.
Journaling itself is a healthy practice that allows you to release your daily emotional distress(es.) If you're interested in finding out how journaling can help benefit your mental and emotional health, you can read my separate post on this topic here.
2. Ask others how they see you
Along with the idea that you are your worse critic, this can be proven to you when you ask people you trust how they actually see you. Chances are they don't even think a big deal about the shortcomings and insecurities you have. Everyone has flaws and insecurities but that doesn't mean you can't work on them. Your imperfections don't mean that you are undeserving of being confident and feeling good about the person you are today.
Sometimes you don't even have to ask what your family, friends, acquaintances, or significant other think about you because they tell you in every day conversation. All you have to do is actually listen and absorb attentively what they say. Make a list of the things they say.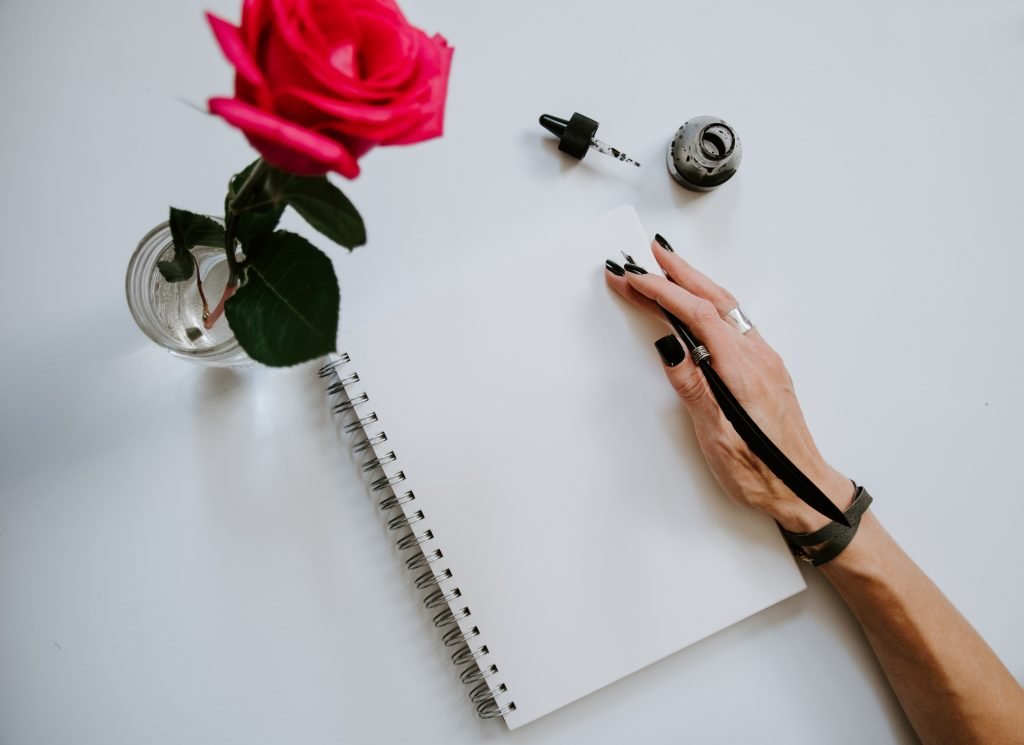 A few years back, the people closest to me would compliment me on the way I am, the way I look, and the way I speak. Unfortunately I lacked so much self-confidence that I thought they were all lying and secretly making fun of me behind my back. I couldn't believe them because I didn't believe those things about myself in the first place. In general, I didn't believe in myself.
Now that I have built my self-confidence back to a healthy level (everyone still has some level of self-doubt and insecurities), if someone compliments me or if I feel like someone was laughing behind my back; it wouldn't affect me as much. Why? Because I am confident in myself. I accept myself the way I am and I always believe there is room to grow and be better while still being in a healthy and confident mindset.
3. Engage in self-esteem boosting activities
Another good way to build self-esteem is to engage in self-esteem boosting activities. There are two ways to go about this exercise.
The first consists of you challenging yourself to a new activity. Children learn self-esteem partly through the constant trial and error of developing new skills or simply by engaging in activities they find fun or interesting. For example when they first start to walk, when they learn new instruments, a new sport, a new game, building blocks, etc.
Challenge yourself to work on something new. If you fail or think it's too hard or complicated, keep steadily trying as a child would. You don't have to become the next best artist; you can work on your drawings every few days. Then one day look back and see how far you've come and evolved in your style from when you first started.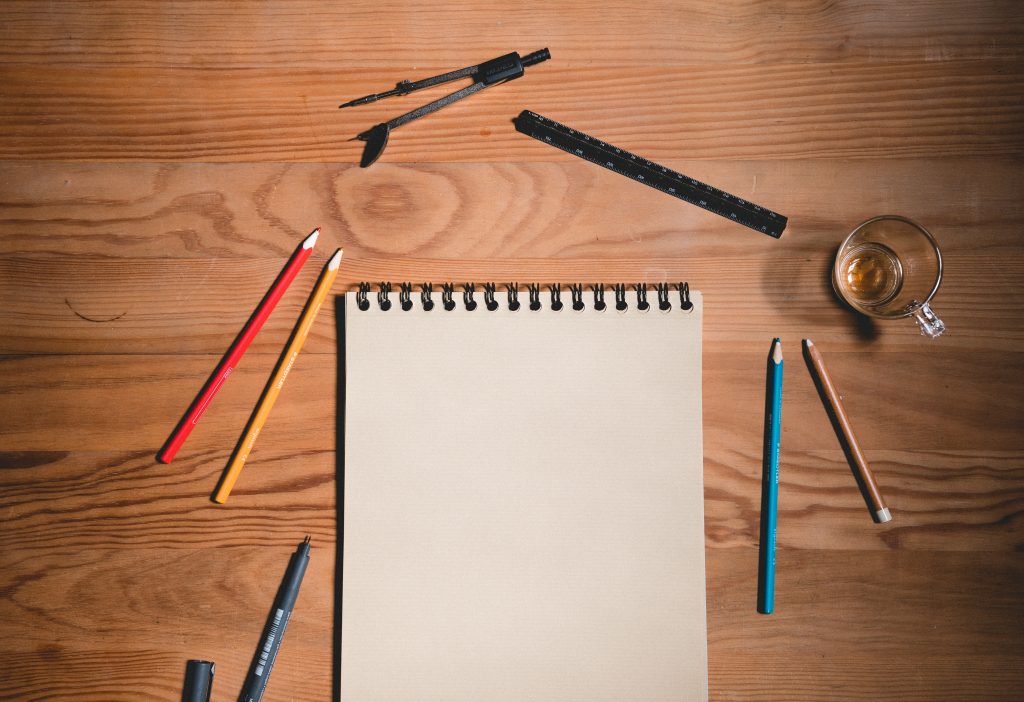 This could apply to any new – or even a very old passion – activity that interests you. Learn something new for fun. Challenge yourself and stick with it.
Believe it or not; learning in any shape and form is a great self-esteem booster because attaining knowledge boosts brain activity and endorphins. It makes us more engaged and excited. Often times, we are surprised about our ability to consistently learn new things throughout our life. Therefore, making us more and more confident and happier with ourselves and our lives.

Here's an interesting article that I've read between the correlation between learning, happiness, and the release of endorphins. You can read that article here.
The second way of engaging in self-esteem boosting activities involves taking care of yourself. If you want to quit bad habits such as chain smoking, overeating junk food, binge drinking, and many more self-damaging activities; you should replace them by self-esteem boosting activities. A lot of the habits you developed throughout your life greatly impacts your mood, health, productivity, and consequently your self-esteem.
You deserve to treat yourself better such as eating healthy home cooked meals, taking walks, exercising, reaching out to loved ones, meditating, journaling, reading, and any mood and health enhancing activities. They will contribute to your well-being far beyond the immediate (yet detrimental) effect provided by substances.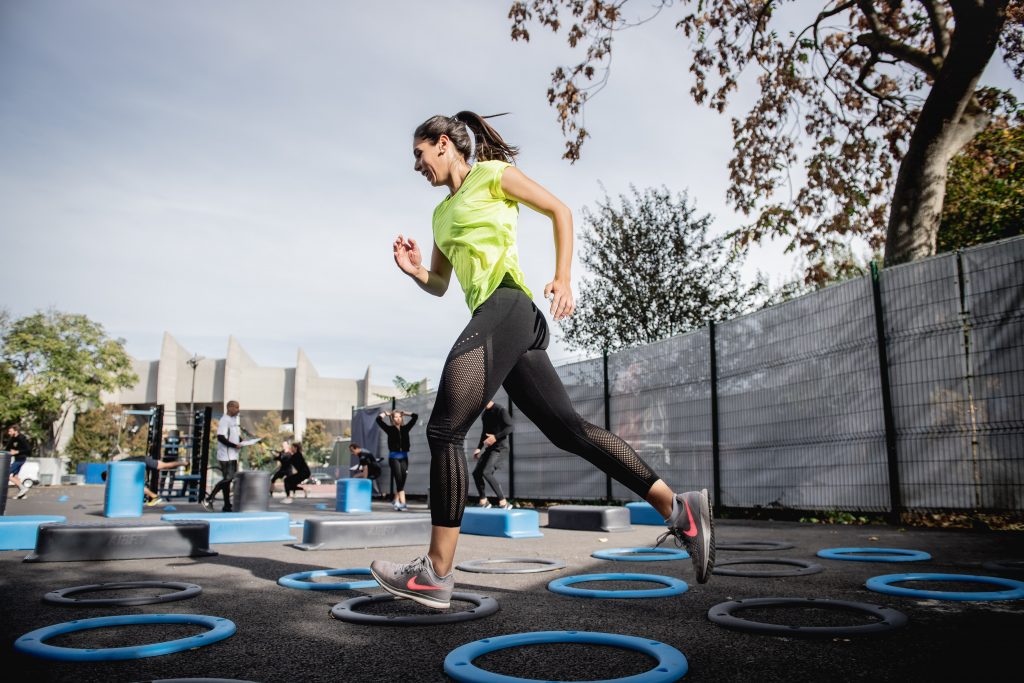 When you take care of yourself and treat yourself better mentally, emotionally, and physically you send good signals to yourself. Therefore, you rebuild your self-esteem by taking care yourself when engaging in new, good and healthy, activities and habits.
4. Stop hyper focusing on your failures
A fourth way to build self-esteem is to stop hyper-focusing on your failures. Essentially, to stop focusing on your past. You don't live there anymore, you're not that person anymore. You are not who you were yesterday. We all have to atone for our pasts but as many of the spiritual sayings go; the only way through is by going forward.
Be better than yesterday not by hyper focusing on all of your yesterdays or on all of the days to come but by focusing on today. Obsessing on your past and your past self further destroys your self-esteem.
Please, allow yourself to move on from the past and forgive yourself. Talk to someone you trust, write it down, write a goodbye letter to those past mistakes, to the old you. You need to get rid of your guilt because it is dragging you down.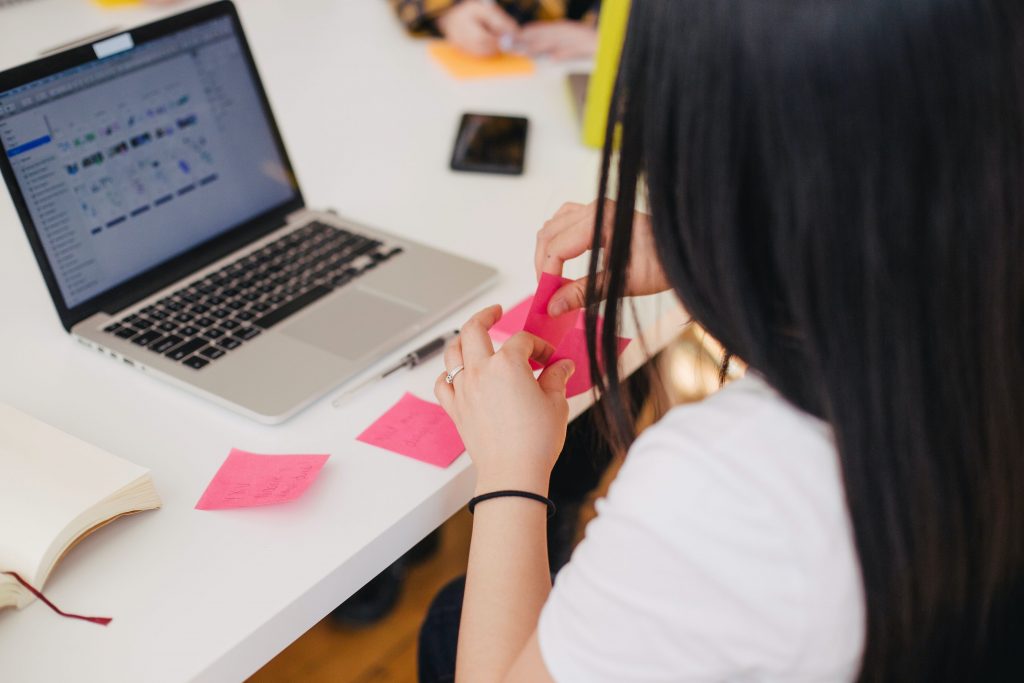 So what you're not where you want to be, you're not who you want to be. So long as you try and work on yourself and your life every day: you are that person you want to be. Failure is only failure if you truly give up.
Be truly honest and realistic with yourself. Are you expecting more from yourself than it is humanly possible? Do you think you are a failure because you've vowed to yourself to do more than reasonably achievable? Some goals take more time and effort than we initially thought.
Reevaluate your goals and your notion surrounding failure. Form reasonable goals and stick to your promises.
5. Stop apologizing
Another step you need to take if you want to rebuild your self-esteem is to stop apologizing. When you consistently apologize even for the little things that aren't your fault or of your doing; you are discrediting yourself.
Consistently apologizing for everything is actually a way of putting yourself down. It is showing to everyone including yourself that you value other people's experiences, feelings, thoughts and opinions above your own. It's not to say that you are superior than others but you need to understand and show to yourself that you are equally of value.
If you want to build your self-esteem, you need to learn how to stop apologizing for being you. To stop hiding yourself and minimizing your opinions during conversation with others through the screen of an apology. Self-assertiveness and self-confidence doesn't require an apology.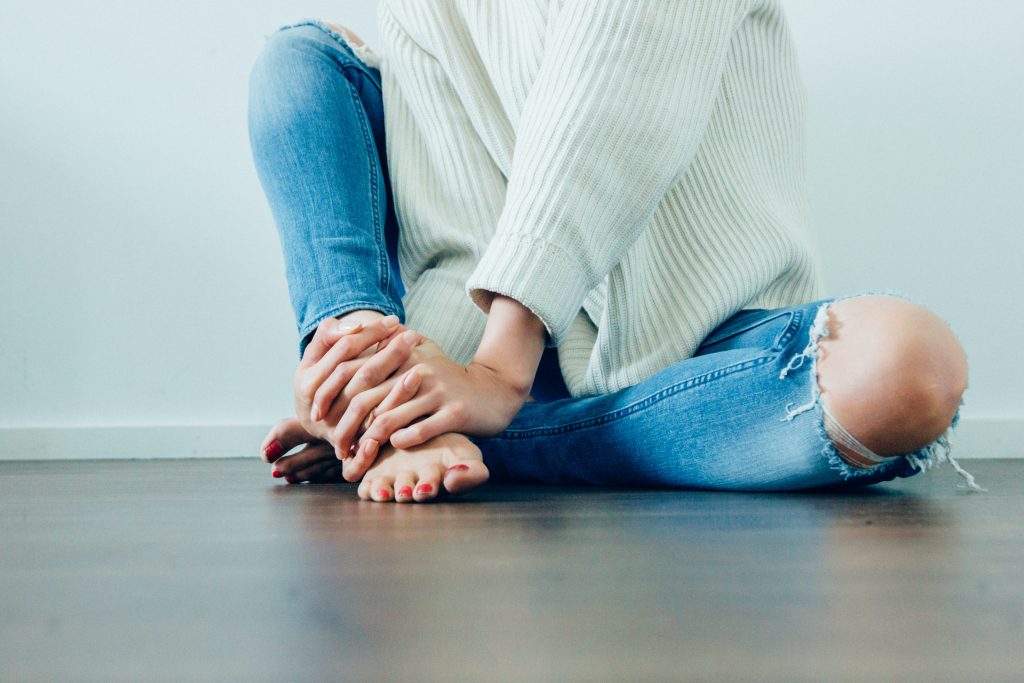 Furthermore, repeatedly adapting yourself to fit a mould so that others can love and accept you, will do no good to your self-esteem. You're operating under pretences and not allowing yourself to be, and thus, further troubling your self-esteem through the valuation of others.
You need to start loving yourself and that involves being your authentic self. As a result, you will be able to rebuild your self-esteem.
6. Stop comparing yourself to others
This last step of building your self-esteem is easier said than done. In order to build back your self-esteem, you need to stop comparing yourself to other. Comparison will make you miserable as you are always measuring yourself to other people. This practice can result in setting yourself unreasonable standards and expectations.
Although we share commonalities with others, we are all different. We have different abilities and experiences. Essentially, you are doing a big disservice when you constantly compare and measure yourself to others.
In this sense you should look inward and see what you can improve on yourself for yourself and in relation to your past self. Comparing yourself to others holds you back from your own potential and growth, further severing your self-esteem.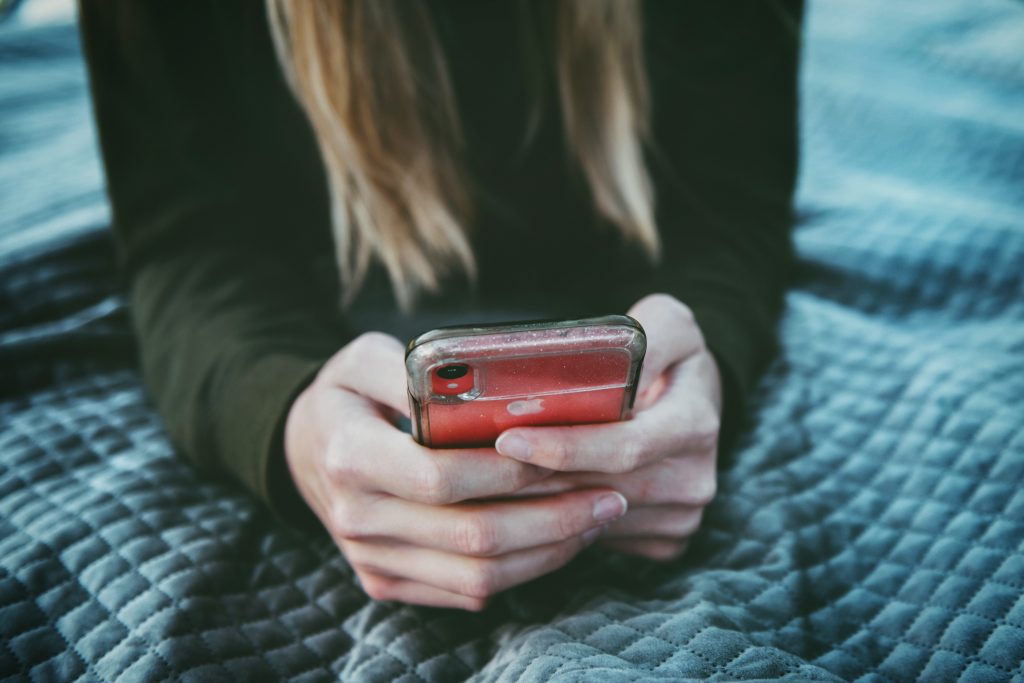 Another thing to remind yourself is that social media is not necessarily real life. On social media, ideas, thoughts, pictures, videos, and lifestyles are manipulated and sometimes even sold to you.
Social media is an underestimated culprit that robs you from your self-confidence but we need to remind ourselves that things are far from what they seem online. Spend some time away from social media and focus entirely on your mental, emotional, and physical well-being.
---
I hope you found these 6 steps useful in rebuilding your self-esteem! It is hard to build confidence but definitely achievable and essential to our well-being.
Like the post? Save the Pin for later!