This post may contain affiliate links, which means I'll receive a commission if you purchase through my links, at no extra cost to you. Please read my full disclosure for more information.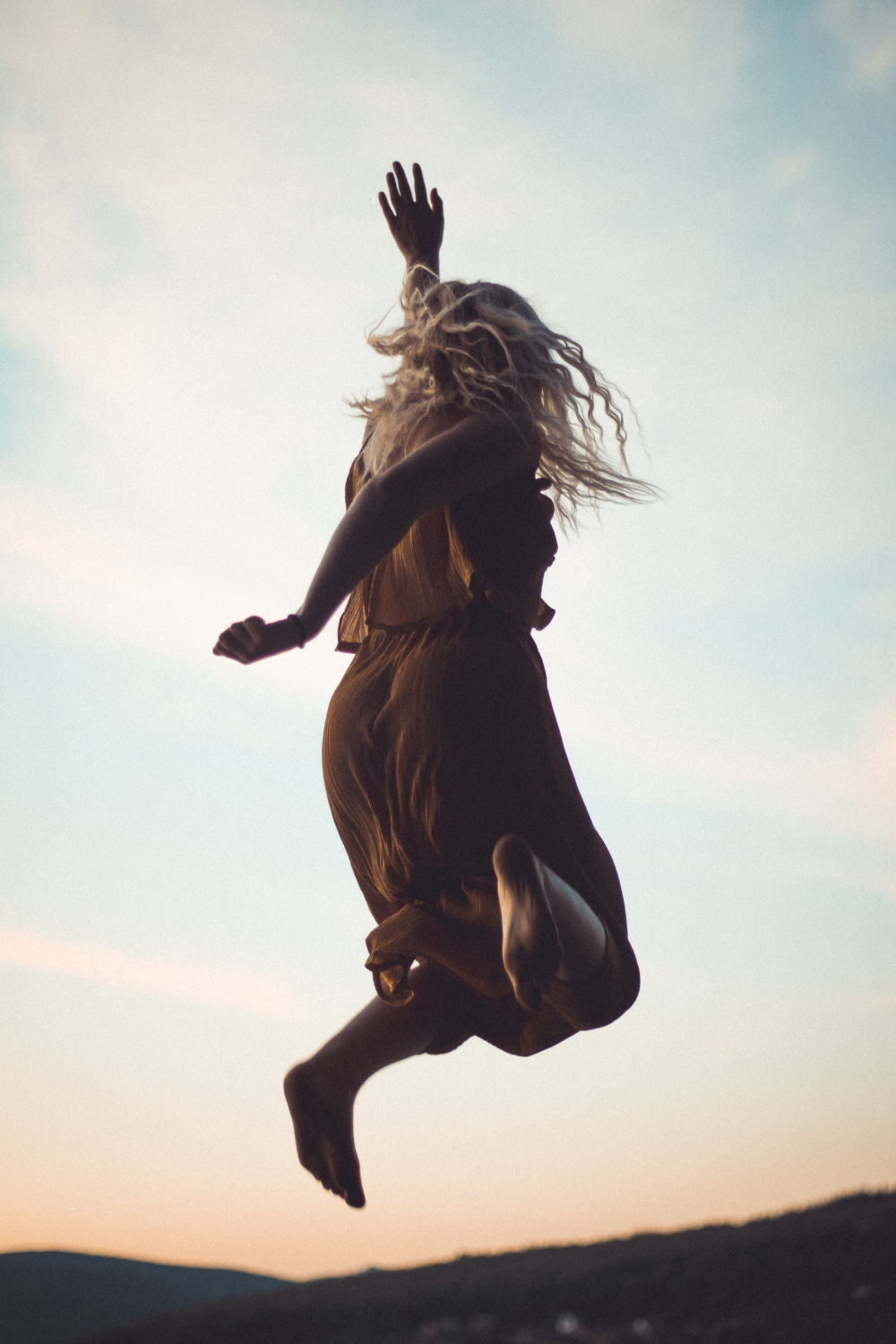 Being genuinely happy alone is not a myth. I, myself, and many other people that I personally know truly enjoy being alone. And no, we are not all introverts either!
It also does not mean that since you are alone that no one loves you, cares about you, or wants to spend time with you. It simply means that in the current moment you are alone – whether it be by circumstance or personal choice and/or preference.
Additionally, I think it's also important for me to mention that being alone also does not always automatically lead to loneliness, depression, and anxiety. Although for many people it could and that the severity of these painful issues can vary from person to person.
(If you are lonely and/or suffering from depression and anxiety, please, I urge to reach out. You are not alone. ❤️)
Even so, I do believe this post can be helpful for everyone: those who are learning to be alone, don't want to be alone, and for people that already enjoy being alone.
In essence, as social human beings we are meant to be in communities but like I said, we don't have to be around people twenty-four-seven. Being constantly surrounded can also be the loneliest feeling in the world. That's why we need both our social time and our alone time. And, we should try our best to be happy and comfortable in both.
All of these following tips I consistently apply to my life because even if I am genuinely happy alone, at times, I also get down until I remember to practice these self-help and self-care tips.
Here are 7 achievable ways on how to genuinely be happy alone!
1. Find your hobbies
In order to be happy alone, it is a good idea to find your hobbies. Not only will they keep you busy but they will also make you enjoy your alone time. They also allow you to be creative, have fun, and even build on your skills.
At times, when we are too busy with work life and with dating other people, we neglect the hobbies we used to love or prevent ourselves from exploring new hobbies that would also appeal to us.
Even learning something new can be exciting and fill you with further purpose, and therefore, making your happier. Hobbies are a great way to get you to fully enjoy your alone time.
2. Step away from social media
My next tip to being happy alone would be to step away from social media. When you are constantly bombarded by people's online lives, the normal reaction is to feel loneliness and unhappy a lot of the times.
Social media tends to make us feel lonelier partly because of FOMO – fear of missing out – and the comparison game our mind's engage in. We think people have so many loving friends and family members or even a perfect significant other.
Naturally, limiting social media consumption allows you to focus on the reality of your life and of the relationships closest to you. Remember being alone does not need to equate to being lonely.
For me personally, social media can be the loneliest place on Earth… and it's a virtual place… So that's saying something.
3. Go out into nature
Taking walks into nature offers that calming and soothing effect. To me, nature reminds me that we are all on this beautiful planet alone but together. It also reduces stress and anxiety as it promotes, instead, feelings of well-being and relaxation.
Nature not only offers us much needed oxygen but it also soothes us. And it grounds us, allowing each and every one of us to reconnect with ourselves and our environment. I would go so far as to say that sometimes nature also allows us to find ourselves.
That is why retreat set in nature are so popular. It is because they are genuinely good for the soul, as well as the mind and the body.
4. Read books
Reading books is another way to be happy alone. Books offer endless comfort as well as self-help and they teach new nuggets of knowledge (depending on the books you read.) They are also a very rewarding form of entertainment and self-exploration.
Books engage with with your imagination, therefore making you less bored and less hyper focused on the fact that you are alone. Essentially, they also make you feel less lonely, and consequently, they make you happier.
Much like walking into nature, reading books reduces stress and anxiety, improves brain activity, promotes better sleep, and grants you a greater ability to empathize with others and yourself. All of these reading benefits reinforce being happy alone.
5. Do physical activity
If you're anything like me and engage in a lot of mental activity (reading, writing, researching, etc.) make sure you also set some time aside in your day for some physical activity. Mental and physical activity are equally important to a happy, fulfilling, and long life.
If you are alone, chances are you have more or less excuses for skipping on physical activity whether it be cardio or the gym. It's the perfect time to develop these habits that will make you both happier – and healthier – in the moment and in the long run.
It's a given that exercising releases dopamine – your feel good neurotransmitter – and strengthens your body. Therefore, making you feel good. Especially if exercising becomes a routine in your alone time.
6. Take yourself out on a date
I briefly spoke about taking yourself out on a date in my separate post How to Start Loving Yourself the Way You Deserve.
I think it's important to remember that you love yourself, heck, that you're truly in love with yourself. I'm not talking narcissistic and selfish self-love here, I'm talking about genuine love and the ability to want to grow, and therefore, love yourself more every single day. It's the same principle we would expect from a partner, friend, or family member.
Taking yourself out on a nice date can help you get to know yourself. It can also help you reignite your relationship with yourself. There are so many benefits of doing activities alone, even it's going out on a simple coffee date alone. You learn confidence, you show to yourself that you value your time alone, that you deserve to be treated right not only by others but by yourself too.

7. Have a self-care routine
I also recommend having a self-care routine for yourself in order to be content while being alone. A self-care routine motivates and inspires you every day to do exactly so: take care of yourself.
This can range from anything from a face mask to watching an episode of your favourite show. The point is to set intentional time of the day in order to reflect on yourself, your feelings, as well as to genuinely take care of yourself.
Part of my self-care routine involves journaling a few lines every night. I will write out my emotions of the day and reflect on the things that I've done. This practice makes me happier and excited for the upcoming day.
Self-care could involve so many different tasks. One day, it could be preparing a more fancy meal for yourself, while another day, it could be carving out a bit more time to read that book you're excited about, or even to join that yoga class your friend has been recommending you for months. The list goes on!
Your self-care routine can literally involve anything that makes you feel like you're engaging in self-care and improving your overall happiness while being alone. Everyone's self-care routine looks different. And sometimes, we need to change our self-care routine as it doesn't work for us anymore.
---
I hope these 7 achievable ways on how to genuinely be happy alone are useful to you! Please let me know which self-care practices keep you happy when you are alone!
Like this post? Save Pin for later!