This post may contain affiliate links, which means I'll receive a commission if you purchase through my links, at no extra cost to you. Please read my full disclosure for more information.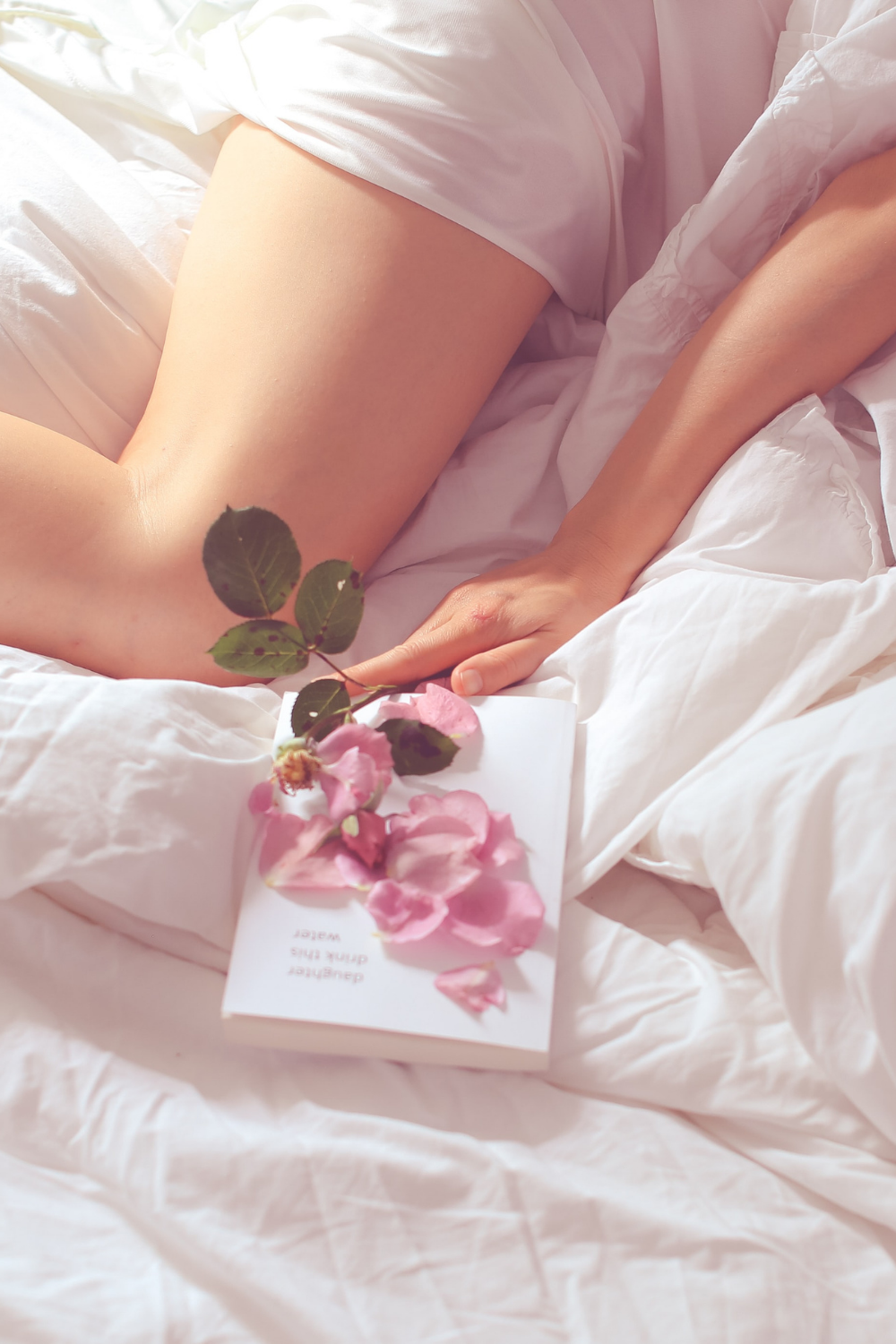 Loving yourself is not a selfish act, it's a loving act. When you truly love yourself you gain a greater understanding on how to love others and how to allow others to love you properly.
In fact, loving yourself can be very difficult therefore requiring a lot of hard work on your end. But it is definitely worth it.
Learning to love yourself is a crucial step in leading a happy and fulfilled life. Self-love grant healthy long lasting relationships not only with yourself but also with others.
In this post, I will be going through 10 ways on how to start loving yourself the way you deserve.
---
1. Establish Boundaries
Establishing boundaries is an important bump of the road to self-love. Setting boundaries involves putting yourself first, which is crucial if you've spent most of your life at the whims of others or putting everyone else's needs before your own.
Life is about balance. Always putting yourself can make you appear selfish while on the flip side, always putting others first shows that you have little personal boundaries. In doing the latter, you allow others to transgress your mental, physical, and emotional space as they deem fit.
Thus, you need to know when to say 'no' to others. This will allow you to protect your space(s), inner peace, time, and mental health. Having boundaries tells you that you love and respect yourself. It also gives you the time to focus and further love yourself as you spend the time into putting your needs first and working on your life instead of consistently trying to everyone else's.
In summary, setting boundaries is an essential part for your journey towards loving yourself.
2. Forgive Your Past
I know, I know, "Forgiving your past" sounds good in theory but is actual hard in practice.
Often times, we think we are long over past experiences, feelings, and actions from our past but some emotions resurface and/or get triggered in the present. Preventing us from being happy and fully loving ourselves for who we are today.
Sometimes the only way of forgiving your past is by confronting it once and for all. Whether that be by talking about it, writing it down in a journal, or seeking professional help from a therapist. Unfortunately, sometimes we are prisoners of our past and the only way forward, the only way to love ourselves fully again, is to work through our past by finally confronting it.
3. Focus in the Present Moment
It is much much easier to love yourself and enjoy your life when you focus and live in the present moment. Once again, this is harder to accomplish because it forces you to be truly present.
Dwelling on your past self as well as stressing on your future self lessens the love you have for your current self.
We should all try our best to love the person we are at the current moment even if we are aware that there is always room for improvement. That is why the present moment frees us from all the egoic judgement with have towards our self at different times of our life.
To learn more on how you can focus on the present moment, you can read my separate post – here – in which I discuss the important lessons of the book "The Power of Now" by Eckhart Tolle.
4. Be Authentic
A lot of self-hatred comes from the fact that we are repressing our true selves, that we are acting roles and personalities that are not truly who we are.
When we deconstruct all of these learned self-deceptive facades, we can finally become our authentic self. We slowly learn to accept the people who love us and the ones who don't for who we truly are.
Authenticity offers you the freedom of being yourself. And as a result, you can start loving yourself the way you deserve because you are actually being and therefore loving the real 'you.'
5. Connect with Yourself
Another way to love yourself is by truly knowing yourself: being authentic is one way while connecting with yourself is another way.
You know how we go on dates with the people we love to further connect with them, keep the love alive, and to experience new things? The same concept should be brought into dating yourself. Since, after all, our longest relationship is with ourselves.
So, take yourself out on a date! Get to know yourself, discover yourself. Get to know what you like and what you don't like. Find your hobbies and find the topics that make you passionate.
I would also recommend disconnecting from your phone and social media when you are trying to further connect with yourself. It's hard to love yourself when you are constantly bombarded by how everyone is leading their happiest lives online.
Focus that energy and time inward, towards yourself.
6. Don't Neglect Your Health
This next tip seems obvious, right? But it's not.
There are so many ways in which we neglect our health. Especially when we lack love for ourselves, we tend to let our health and hygiene slide. We also form and stick with bad habits reinforcing a steady decline in health, which in turn, makes us love ourselves and care for ourselves even less.
I know that I have been down this road a few times in the past. I wouldn't sleep well, drink too much, neglect showering or even brushing my teeth. I would eat food that improved my mood in the instant but not my overall mood and health in the long run.
Taking care of your body and your overall health (mental and emotional) too can be hard work. But it is one of the greatest and most rewarding way to truly love yourself. Some ways you can accomplish this feat is by sleeping 7-8 hours a night, staying active, eating healthy, taking care of your hygiene, and not bottling in your emotions… to name the very least.
7. Cut the Negative Self-Talk
Aligned with the many other tips on valuing yourself and therefore start loving yourself the way you deserve; cut the negative self-talk.
Having an inner negative monologue is pure sabotage. If you feel stuck, unloved, unworthy, and many other negative emotions directed towards yourself, chances are you also engage in constant negative self-talk.
You might think you are encouraging yourself to do and be better but in fact, it's the complete opposite. These pattern of thinking determine your actions. Putting yourself down, keeps you down.
Hence, you are telling yourself that you are all of these things which causes you to seek the signs around you to validate this negative perspective you have of yourself…
I have been there, too many times to count. It takes real effort and a lot of courage to change your negative self-talk into positive self-talk. Shifting the inner narrative will change your whole world.

8. Stop Comparing Yourself to Others
This tip for self-love can be quite hard especially with the rise of social media. It's hard to not compare yourself when you see all of these people that you know, used to know, and especially the ones you don't know live these magnificent lives.
But reality is hardly ever as it seems online.
Comparing yourself to others whether it be online or offline is a harmful behaviour to your life and your progress. It's hard to love yourself when you are constantly wishing you were someone else or in someone else's life.
Self-acceptance and self-improvement for yourself is a big factor in loving one's self. You should only compare yourself relative to yourself. And you should do so in a positive manner, as a way to ensure that you are growing, learning, and trying your best every day..
9. Know Both Your Strengths and Weaknesses
Additionally, it is equally as important to know your strengths and your weaknesses. Part of loving yourself is elevating your strengths to yourself and also working through your shortcomings. It is proof of maturity and of growth.
If you overly praise, and reversely, if you constantly put yourself down you won't be happy nor will you grow. Remember life is a balance. Loving yourself involves accepting all of yourself as well as recognizing your flaws and your strengths.
Loving yourself comes with great responsibility and self-awareness.
10. Be Honest with Yourself
Similarly as being authentic, you should also try your very best to be honest with yourself. Being honest with ourselves, keeps us accountable with our actions, emotions, and our reactions.
As with knowing your strengths and weaknesses, by being honest with yourself; you gain a greater understanding and self-awareness. By being honest with yourself, you can face your mistakes and your troubling pattern of behaviours.
First you need to be honest, then you can assess. And then that's when you can fix the negatives in your life and improve yourself. Consequently, that's how you can start loving yourself the way you deserve.
---
I hope you found this post useful concerning the 10 ways on how to start loving yourself the way you deserve. Let me know what are some of the ways you practice self-love!
Like the post? Save Pin for later!