This post may contain affiliate links, which means I'll receive a commission if you purchase through my links, at no extra cost to you. Please read my full disclosure for more information.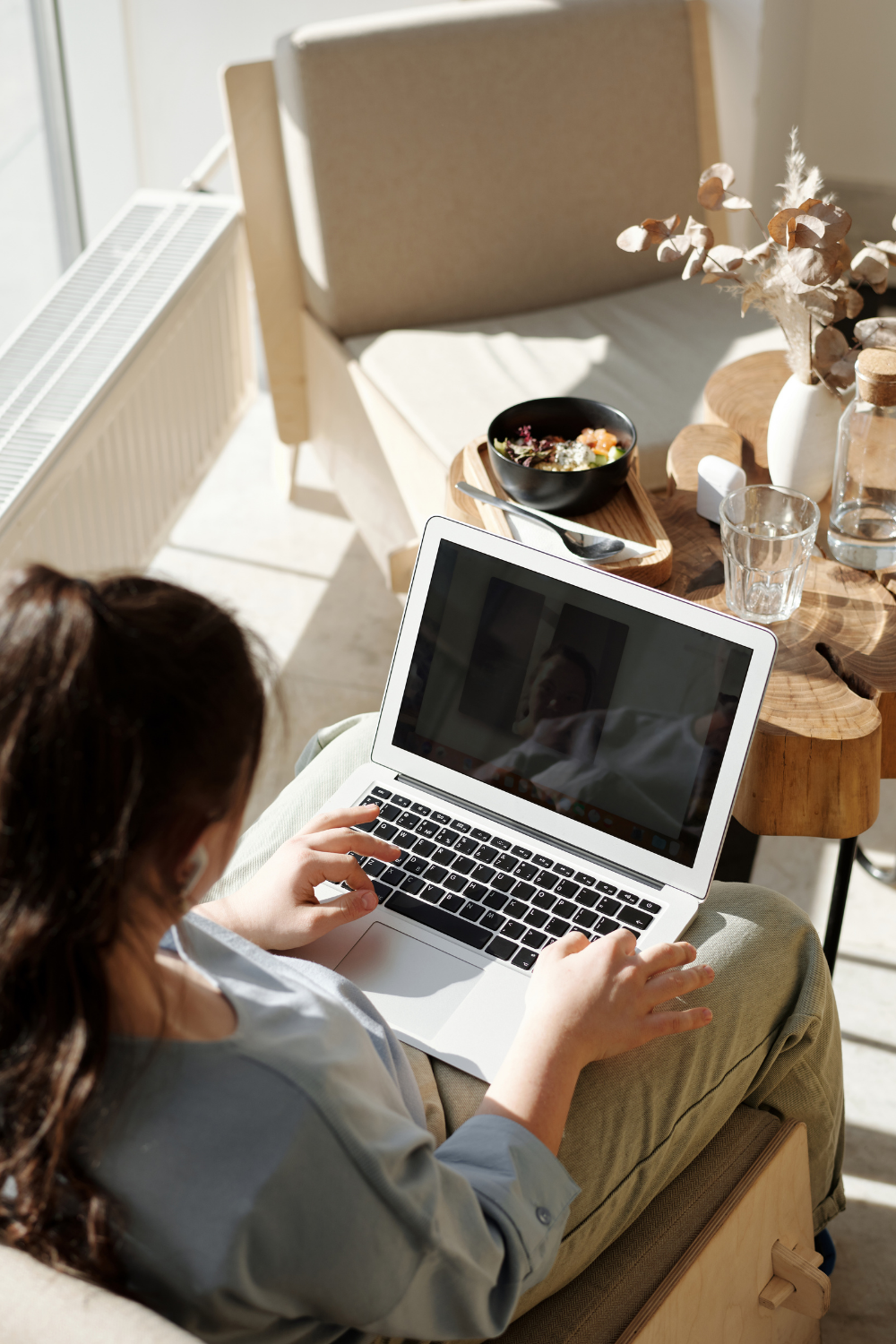 Being productive at home can be hard! Thankfully, there are so many tips and tricks out there to ensure your well-being and to boost your productivity while you are at home.
Whether you are trying to study, working from home, or accomplishing other tasks such as writing a novel or completing a research project, these tricks will help you get by!
Here are my 4 easy tricks for everyone that want to actually be productive at home!
If you work from home, you can also read my post on 10 Work From Home Tips for Maximum Productivity.
---
1. Have a Morning Boost
One of the best ways to actually be productive at home is to start your day right with a morning boost! Having a positive mindset in the morning and therefore a boost of energy is ideal to kick off the day right.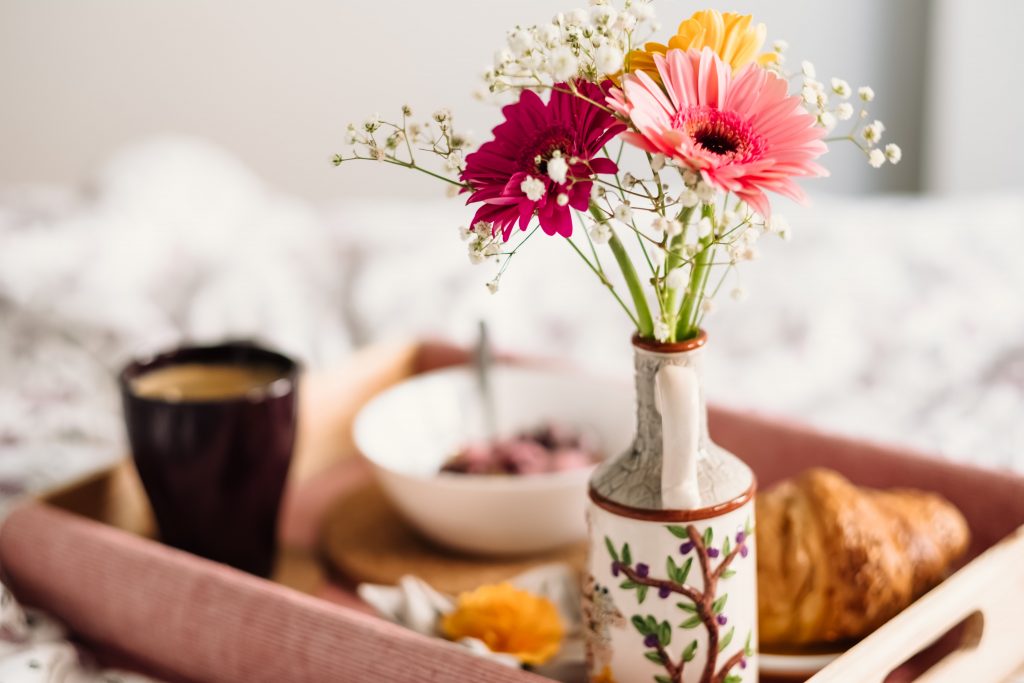 It's important to understand that this tip works well if you've established a good sleep schedule. Even trying to wake up earlier can help boost your productivity.
Other ways to enhance this morning boost involves properly getting ready in the morning; as in wearing a decent outfit, putting on some make up, doing your hair, essentially doing anything that truly makes you feel good.
You can make a healthy and filling breakfast in order to make sure you won't be consistently hungry and snacking throughout the day, which can hinder your productivity. You need to be well nourished if you want to have a good productive day at home.
Plus, a healthy breakfast will boost your energy levels and carry you until your next meal!
2. Find Structure
Finding structure in your days will greatly help for your productivity at home. You can try to plan your ideal morning and night routine.
Doing this step has greatly helped me maintain my productivity in the last year (since the beginning of lockdown in 2020.) At that time I was finishing my master's degree. Having both a morning and night routine kept me on track.
It kept me sane, healthy, and productive!
Thus, sticking to these two routines were my self-care moments from an otherwise busy day of researching, reading, and academic essay writing.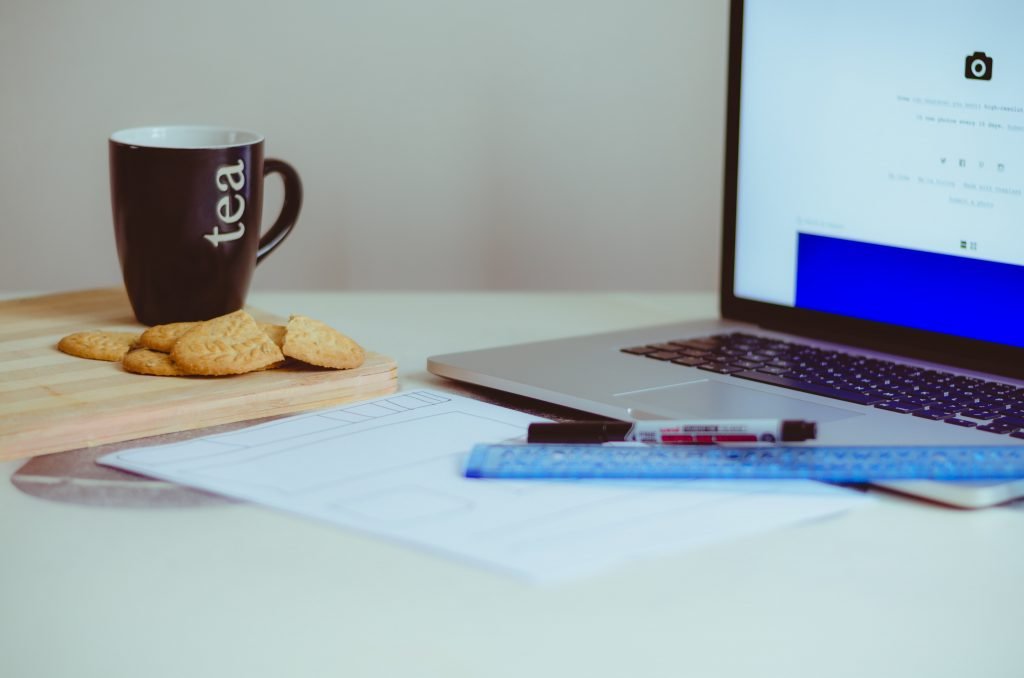 In the same manner, trying to incorporate a time table can also be very beneficial to your at-home productivity. Making a time table for your weekly days will prevent you from dealing with the unexpected. The unexpected being: behind on work, procrastinating during the day, constantly getting distracted by the things around you, etc.
Having a time table for my weekly days helps me to make sure I get things done throughout Monday to Friday. Come the weekend, I can reassess and readjust this timetable for the next week to come!
Plus, having structure could also help prevent you from doing work late at night, under extreme pressure, and during the weekend.
Try a time table and see, you'd be surprise at its effectiveness!
3. Stay Inspired; Stay Motivated
Another way to actually be productive at home is by staying inspired and therefore staying motivated.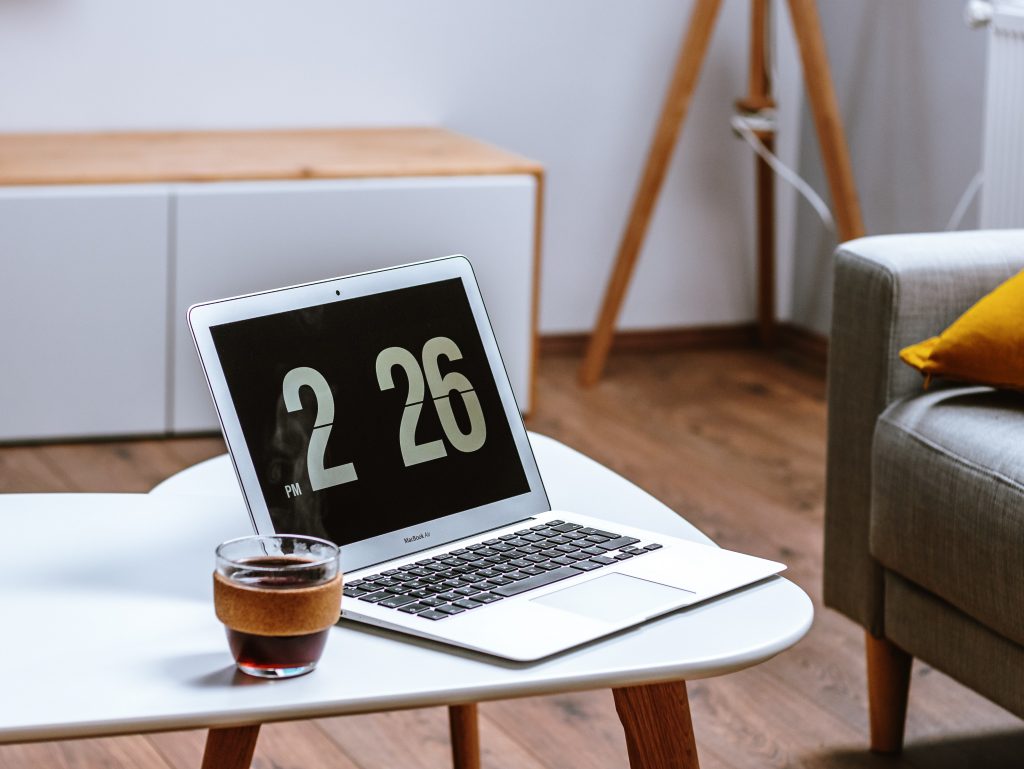 Here are some of the very many ways you can stay inspired while you're at home:
Study/work along side someone in your household or virtually
Look at people that inspire you; look at their routines and habits
Create a new study/work space as well as a new relaxing/fun space
Create new routines and timetables that work for you (as seen in the previous tip)
Have motivational quotes, videos, and mantras at the ready
Be near good lighting or a window as bright and natural light motivates you to be productive
Create new playlist(s) for yourself!
4. Take Care of Yourself
You might think to yourself: How does taking care of myself contributes to being productive at home? But truly, productivity has everything to do with self-care.
When any aspect of your health suffers; generally speaking your productivity also suffers if not now then it will in the long run.
For me personally the less I sleep, the less productive I actually am. I only maintain the illusion that I am being productive since I am dedicating more time to a project. However this is a false sense of productivity as my brain functions less effectively than when I get a full night's rest.
Furthermore, there is no point in being super productive while simultaneously being always tired and stressed. Productivity is more rewarding when you are assured of your mental, emotional, and physical well-being.
Taking care of yourself will boost your productivity and therefore give you more time to focus on yourself and take time for yourself. Therefore, taking care of yourself is one of the most productive things you can and should be doing.
Some ways to make sure you are taking care of yourself in order to be productive at home:
Eating healthy and nourishing meals
Staying away from social media in the morning and at a night
Limiting excessive screen time in general
Exercising, stretching, and/or moving your body daily
Drinking enough water
Getting 7-8 hours of sleep
Giving yourself a break to do something fun as it reduces stress and motivates you to be more productive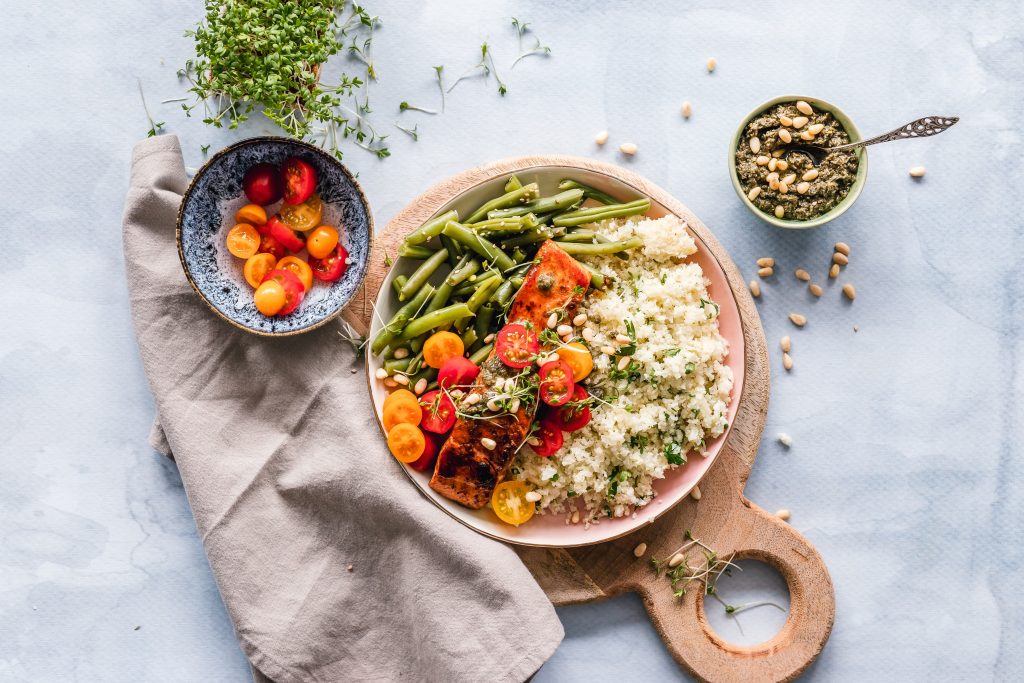 ---
I hope you enjoyed this post on the 4 easy tricks on how to actually be productive at home. Please let me which tricks you use as well as any other tips and tricks you've incorporated when trying to keep yourself productive at home!
If you work from home, you can also read my post on 10 Work From Home Tips for Maximum Productivity.
Like the post? Save Pin for later!