This post may contain affiliate links, which means I'll receive a commission if you purchase through my links, at no extra cost to you. Please read my full disclosure for more information.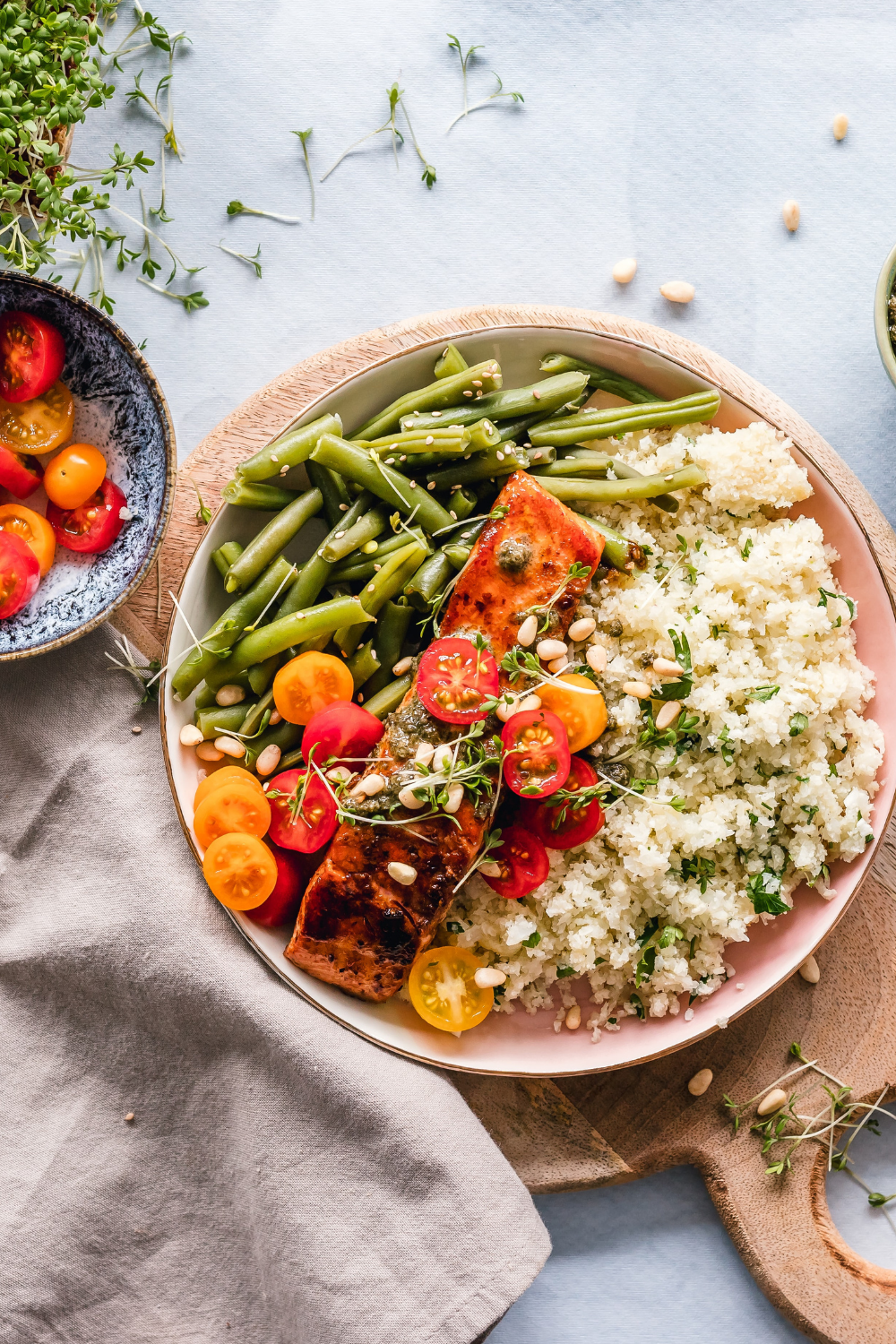 Losing weight during lockdown can be a quite challenging task. But do not despair as it is still more than possible! A lot of people work from home and workout from home ensuring both the maintain of their mental and physical health.
Therefore, there are many practical and safe ways in which we can lose weight during lockdown.
These 5 tips on how to lose weight during lockdown have helped me personally as I have continuously lost weight during a year of staying at home.
If you are interested in more healthy weight loss tips, you can also read my post on the 5 Healthy Eating Habits that help you lose weight.
However, please note that I'm not a doctor, dietician, or specialist of any kind. Make sure to consult with your doctor if you have any dietary concerns, restrictions, and problems.
I do not promote any dangerous eating behaviour(s) either; if you struggle with an eating disorder please read at your own discretion and know that there is always help available to you.
---
1. Stop snaking
One of the most harmful habits to develop is consistently snacking. Especially if you snack mindlessly and on junk snack food. I'm not talking about having a snack between breakfast and lunch or lunch and dinner: I'm talking about snacking snacking.
Since most of us are stuck at home, we are equally more tempted to snack and to have a greater tendency to be bored. I would recommend hiding the snacks, especially the ones that aren't good for you. Such as crackers, chips, trail mixes, chocolate, etc.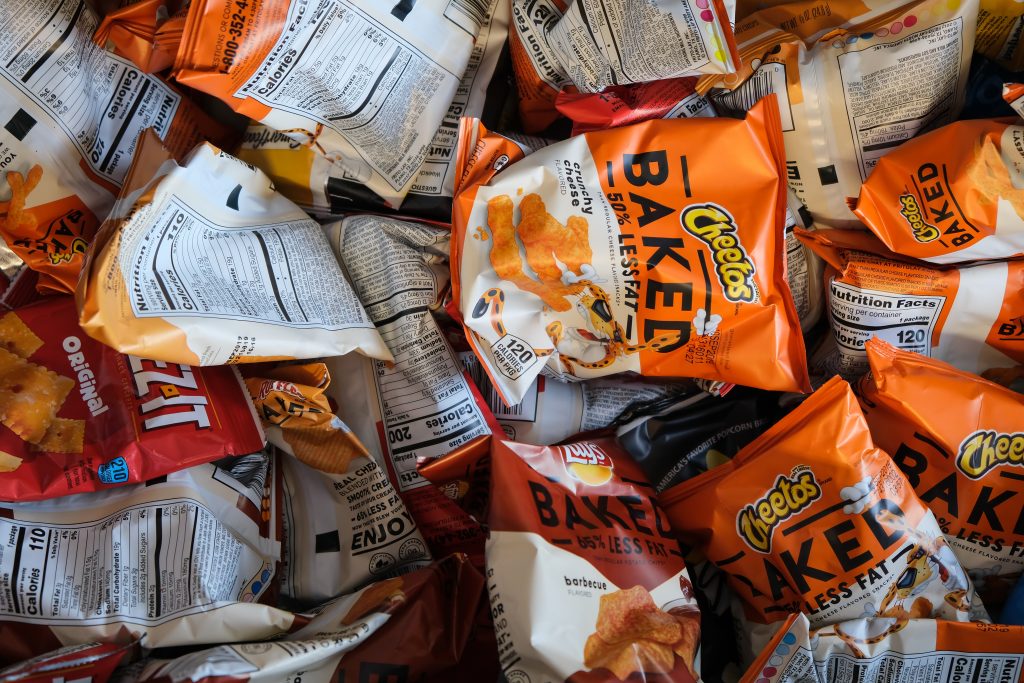 You can also try to work far away from the kitchen and just go in there just designated eating hours.
Everything you eat and feed to your body adds up in the end. Even if you think you didn't eat much – although you've been snacking all day – in a few weeks time you will be faced with weight gain rather than having maintained or lost some weight.
I would also recommend not buying snack food when you go out grocery shopping. Temptations are much easier to avoid when they're out of sight. If you don't buy them; you won't eat them. If you have snack food at home but you don't want to constantly munch on them and just have them for occasions; you can lock them up or store them away in the basement.
If you live with family and/or roommates, you can have separate categories in the pantry and the fridge to keep you focused. Because as the saying goes, "Out of Sight, Out of Mind."
2. Have a set eating schedule
Having a set eating schedule will also help you lose weight during lockdown! Plus, it could also help prevent you from snacking all the time.
If you are a late night eater, I have bad news for you. When you eat in the hours before bedtime, your body doesn't properly digest your food. If anything, it stores it. During the nighttime, your metabolism slows down therefore making it hard to digest and process, especially foods high in carbohydrates and starch.
Additionally, if you eat right before you sleep and right when you wake up, you can see how your body never gets the time of day to digest.
This is troublesome for your metabolism!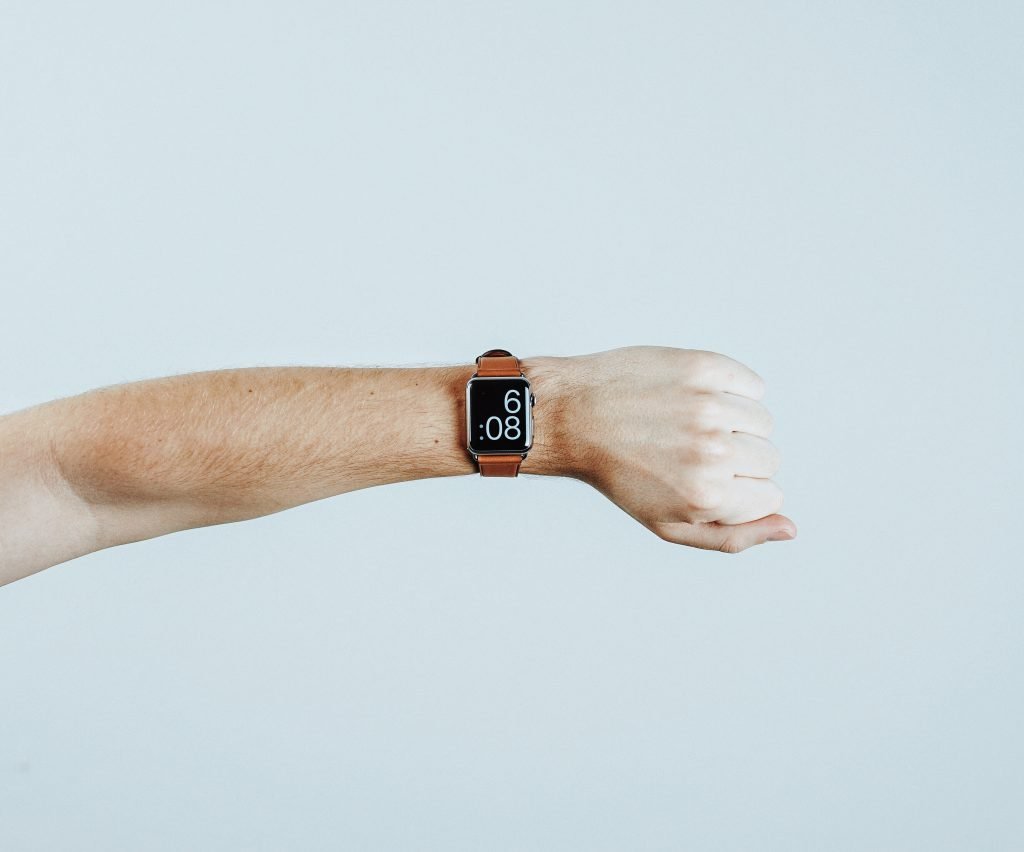 To fix this, and to be able to lose weight even while you're stuck at home, I recommend having a set eating schedule and trying to stick with it. Thus, designated hours for eating and hours for digesting.
You can even try intermittent fasting and follow the 8:16 rule. You have an eating window for 8 hours and a fasting window for 16 hours (8 of those hours you are most likely asleep.)
During lockdown, my eating window has mainly been between 9:00-3:00 during the day and I have been losing consistently anywhere between 0.5-1.00 kg a week!
3. Calorie count
Another way to make sure you are on track with your weight loss journey during lockdown is to calorie count. I will admit calorie counting is not for everyone and the first few days and weeks of doing can be challenging for some while later weeks can be more challenging for others.
But one thing for sure; it does work. Especially if you're being honest with yourself. Then, calorie counting offers you maximum accountability.
The main reason as to why it works is due to the fact that you are consciously aware of everything you eat and drink since you are logging them into your program daily. You know the amount of calories, carbs, sugar, fibre, protein, etc. you consume all day long.
Calorie counting offers you the chance to pinpoint the bad dietary choices you've been committing in your daily life. Maybe you will realize that you put way too much creamer in your coffee and that you drink way too many cups a day. Trust me, when you're in lockdown it's easy to forget how many cups you are consuming.
Maybe you will realize that some of your meal portions are way too big or that you don't eat enough in the day and too much at night. Therefore, troubling your sleep and further troubling your digestion.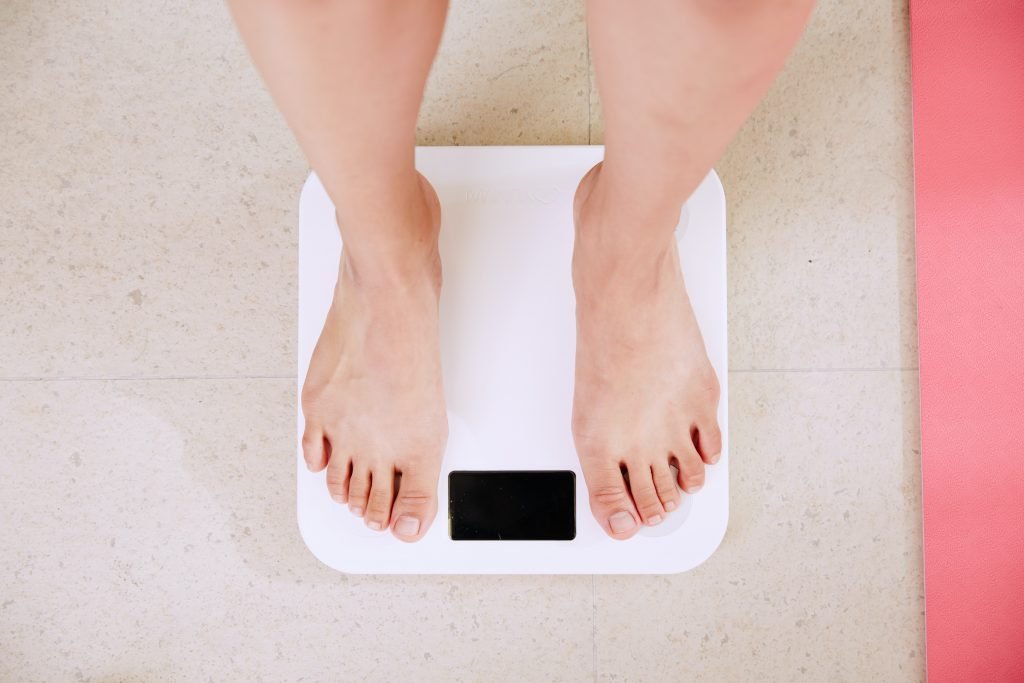 Calorie counting is great because there is no more excuses as to why you are not losing weight. You see everything you log in; you see all the choices you make throughout the day. You see if you stick to your calorie intake and if you actually achieve a deficit in order to lose the amount weight you want to.
Additionally, most calorie counting programs will calculate everything for you after you punch in your personal information; age, sex, height, activity level, etc. They will let you know the X amount of calories you need to eat to lose X amount of weight. I use and love the Lose it! App. With this calorie counting app, I have already lost 8kg four months into 2021!
By counting it, writing it down, and monitoring yourself you also start to become more intuitive with eating. You understand the portions you're having and the choice you're making. You are not eating for the sake of comfort or boredom. You start to limit your emotional eating and start to replace it with essential and intentional eating.
Additionally, you will feel freer as you eat for health and nutrition rather than gratuitously snacking all day without truly thinking of the foods you allow into your body. You won't only lose weight, you will be healthier and consequently live a longer and happier life.
I have been using this same same scale to weigh all of my food for years!
4. Don't be stationary
Try not to spend the whole day being stationary. This is not only advice on how to lose weight during lockdown but it's also for your own health in general. You need some movement to get your heart rate going.
Before the lockdown maybe you were walking to work, to school, to the bus stop, between buildings, etc. Now if you spend all the time sitting and sedentary; your body will start packing the weight.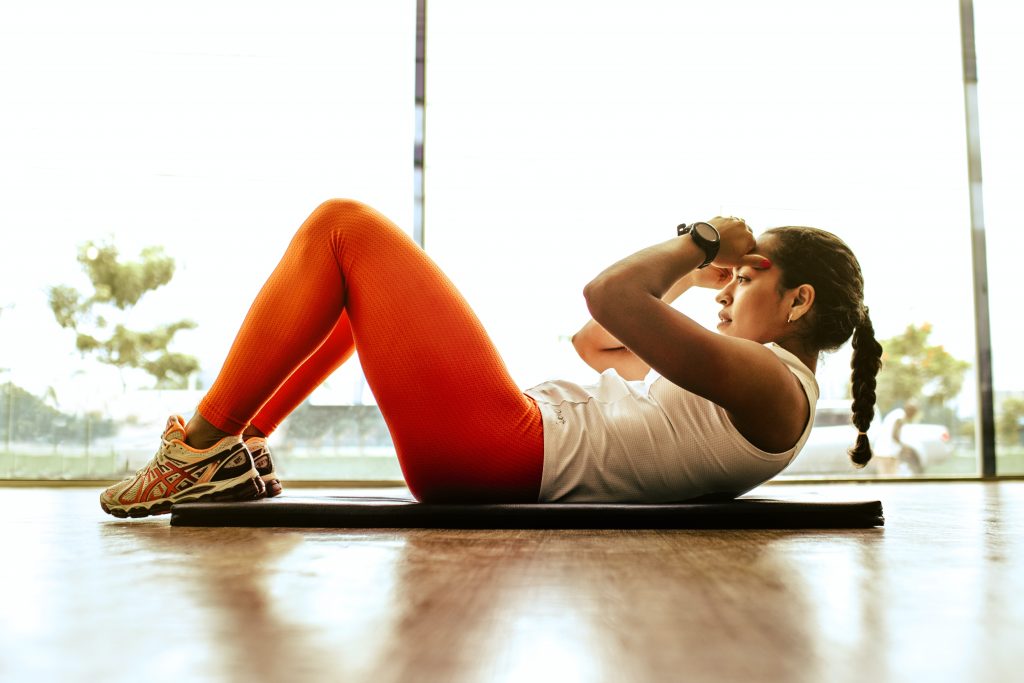 If you sit too much, try to get yourself moving every hour (if you can) or every few hours. This will not only get your heart rate up but it's also good for your mental health. If you think about it: when students attend university, they tend to move to the next class or building after 1-2 hours of sitting. And if they have longer classes such as classes of 3 hours, there's usually a break in between of 5-15 min to get them to move around, stretch, and refresh their brains.
I would recommend anything from stretching, walking around, even doing some pushups or pull-ups in those 5-10 minutes move around breaks.
If you have stairs, I would also recommend utilizing them by going up and down a few flights. Chances are if you were commuting to work and school before; you had a few staircases to go through at the beginning, middle, and at the end of your day.
5. Set half an hour to an hour workout daily
Not only should you stay active – as in not being sedentary all day and not sitting all day – but also you should try to workout anywhere between half an hour to an hour a day.
If you are already cutting out movement for most of the day by being home, I would also make an extra effort to workout every day. Whether that be in the morning or evening or any time you can spare depending on your at-home lockdown schedule for work, school, and other things.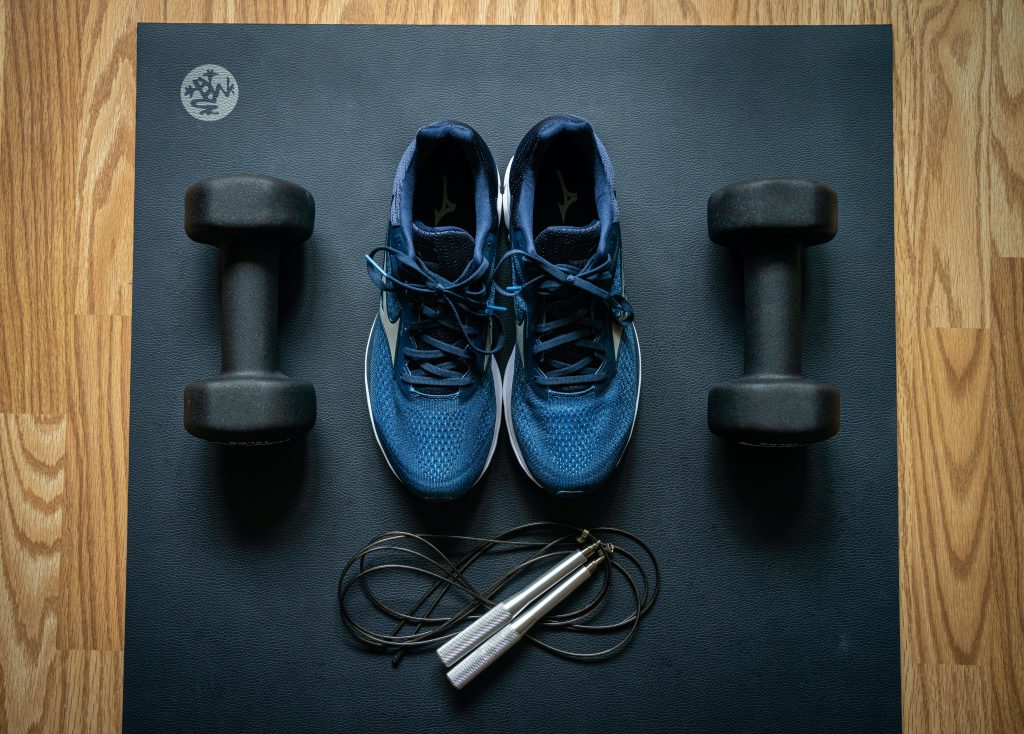 Easy ways to get your body moving at home without the necessities of a home gym or gym equipment, is to follow online exercise videos. There are so many of them on Instagram, YouTube, and the world-wide web in general!
You can also challenge yourself. By joining one of those 30 day challenges which can keep you motivated and inspired daily. Even joining a community of like-minded individuals online can get you up and moving around!
There are so many at-home workouts that can be done such as yoga, HIT workouts, and endurance exercises! It will help you to keep the weight off and even lose weight during the lockdown if you combine this step with the others previously mentioned!
---
I hope this post inspired you to keep consistent with your weight loss journey and most importantly to better your health even during lockdown(s)!
If you want more ways on how to lose weight at home, you can read my post on the 5 Healthy Eating Habits that Promote Weight Loss and better health here!
Like the post? Save Pin for later!