This post may contain affiliate links, which means I'll receive a commission if you purchase through my links, at no extra cost to you. Please read my full disclosure for more information.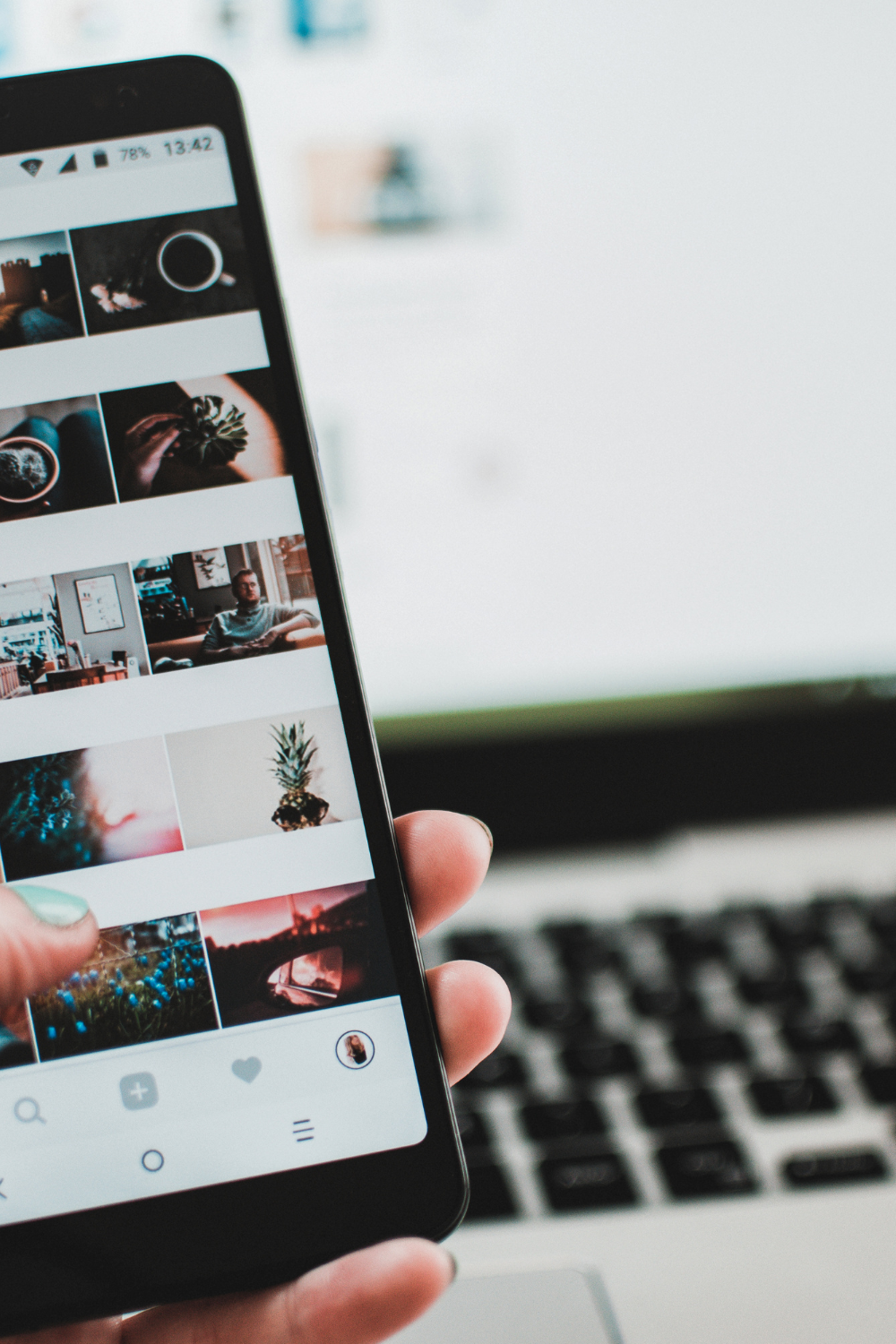 Before beginning this blog post, I just want to point out that the title suggests taking a 'break' from social media. I am in no way telling you what to do and what to believe. I am not telling you to deactivate or delete all of your accounts either. Such decision is wholly up to you.
As someone who has suffered from intense mental health issues in the past, I want to share that social media aggravated my emotional and mental well-being. Luckily, I can now manage a healthy balance with my social media consumption.
Upon revision of my blog post, I share my very personal experiences with social media. Therefore, I would like to offer trigger warnings, for addiction, obsessive compulsive disorder, bullying, and body dysmorphia. I don't go in any depth on these triggers, I mention them briefly in passing.
The ideas in this blog post are in no way novel or original to my own. Of course all of these words originate from me however I use quotes and ideas from Jaron Lanier's insightful book "Ten Arguments for Deleting Your Social Media Accounts Right Now." I cite directly from his book and bring my own experiences and views while referring to his citations.
I discovered Lanier's book when I watched the 2020 Netflix Documentary titled "The Social Dilemma." (I also highly recommend watching that docudrama!)
As usual, I highly recommend reading "Ten Arguments for Deleting Your Social Media Accounts Right Now" and making your own conclusions! It's a greatly engaging, quick, interesting, and enlightening read.
Here are the 6 big mental health reasons why you should take a social media break. 🧠
---
1. Modifies behaviour
The first big reason is that social media modifies your behaviour. The changes are not only seen online but they also transfer to offline behaviour.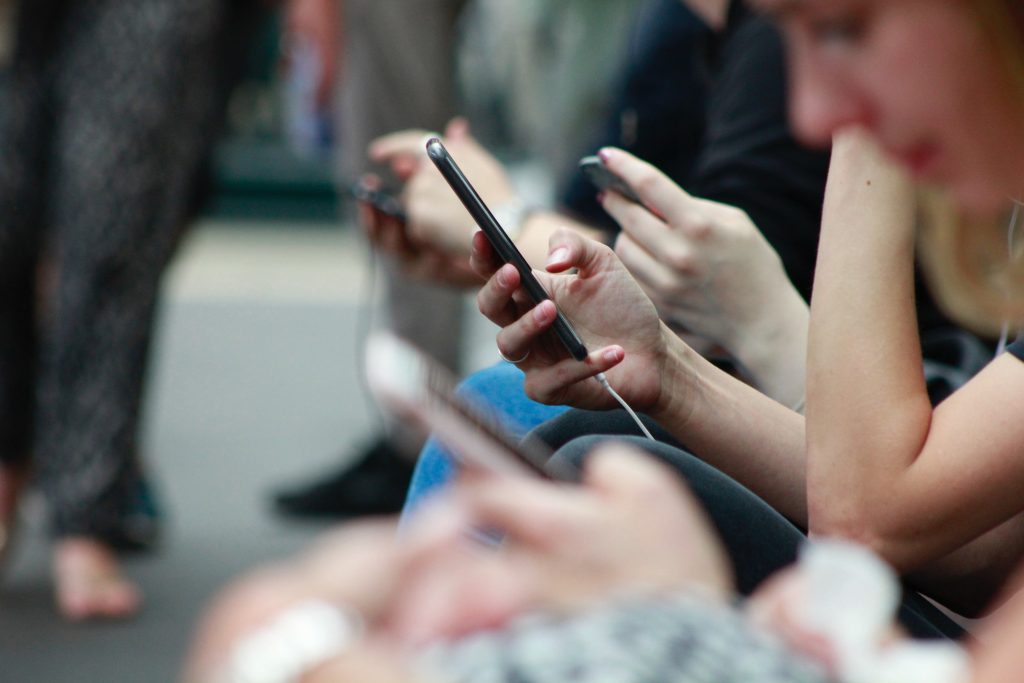 I truly tested this out in the last year! How? I deactivated nearly all of my social media accounts for a few months and observed myself and others that would remain in contact with me during that time. Here are a few things I discovered:
Most people don't go a single day let alone a single hour without browsing social media. I am not talking about content creators, online creators, or online business owners. I am talking about the people I know and observed in my life that have their business outside of media spaces.
Many people are on their phone when you're hanging out one-on-one with them.
Most people find you weird, obscene even, when you say you've gone offline and the new people you meet will either not believe you or they will think you're odd and won't bother reaching out to you.
People like to contact you without hesitation anywhere on social media apps. They reply to your stories, send you snaps and DM's, they send you posts, etc. The same person who sends you that 3am creepy instagram message will not text you at that time. To that I say, thank God. Why? Because texting has become personal, social media is impersonal. Everything gets filtered through a third party app.
Here's the more tricky one. Since everything gets filtered through these apps. Everyone automatically jumps to conclusion. This friend is hanging out with another friend but hasn't answered my texts = they must hate me. This ex keeps watching all of my stories = he must still miss me. We are reading into things that we shouldn't be reading into. Clear communication is lost on us.
Miscommunication intensifies in these subtleties. I used to take everything as a sign on social media. Now I just don't give a dot dot dot because I know that those who truly care about me, are close to me, and want my well-being will directly contact me; text, phone, in-person. And vice-versa.
I used to post because I loved posting and interacting with others. And I felt fairly safe doing so. Then, slowly as time went on, I was posting online for social validation. It's hard to admit. But only by taking long breaks off of social media, I have regained true inner confidence and resilience. Only then, I started to find validation in myself first. I didn't need a third party app.
All of this to say, there are a lot of small to big behavioural modifications as a result of frequent use of social media. Many people think life without social media is impossible. As Jaron Lanier puts it, we are slowly losing our free will in this regards:
"What might once have been called advertising must now be understood as continuous behaviour modification on a titanic scale" (Lanier 6).
That's why a lot of people are addicted to social media without even being conscious of it. We are all lead to believe that we are missing out if we are not on social media. As if the internet as a whole, as if blog posts and blogs, as well as separate news anchor don't exist.
Social media is an option but not the only option. Of course social media tycoons want you to feel and think that way, it's all part of the addictive nature of social media behavioural modification.
2. Creates and fuels addiction
Now, this behaviour modification can result to something more harmful such as addiction.
Let me explain using a direct quote by Jaron Lanier: "Behaviour modification entails methodical techniques that change behavioural patterns in animals and people. It can be used to treat addictions, but it can also be used to create them" (Lanier 10).
Lanier explains how social media is a feedback loop that messes up with your dopamine levels, which causes this addiction.
Honestly, platforms want you to stay as long as possible on their app because they want you to keep clicking and they want to be able to display more and more ads to get you to react and buy.
I remember when this addiction started manifesting in my life. It was about a decade ago. I had just started high school and Facebook was all the rage. The more friends you had, the more likes you had, the more comments on your wall you had, etc. was equivalent to how attractive and popular you were.
At the height of my new so-called popularity and my increasing addiction to Facebook, a group of girls – including at a time someone I considered to be a close friend – decided to bully me by shaming me and they all rallied on each other's walls, under my pictures, etc.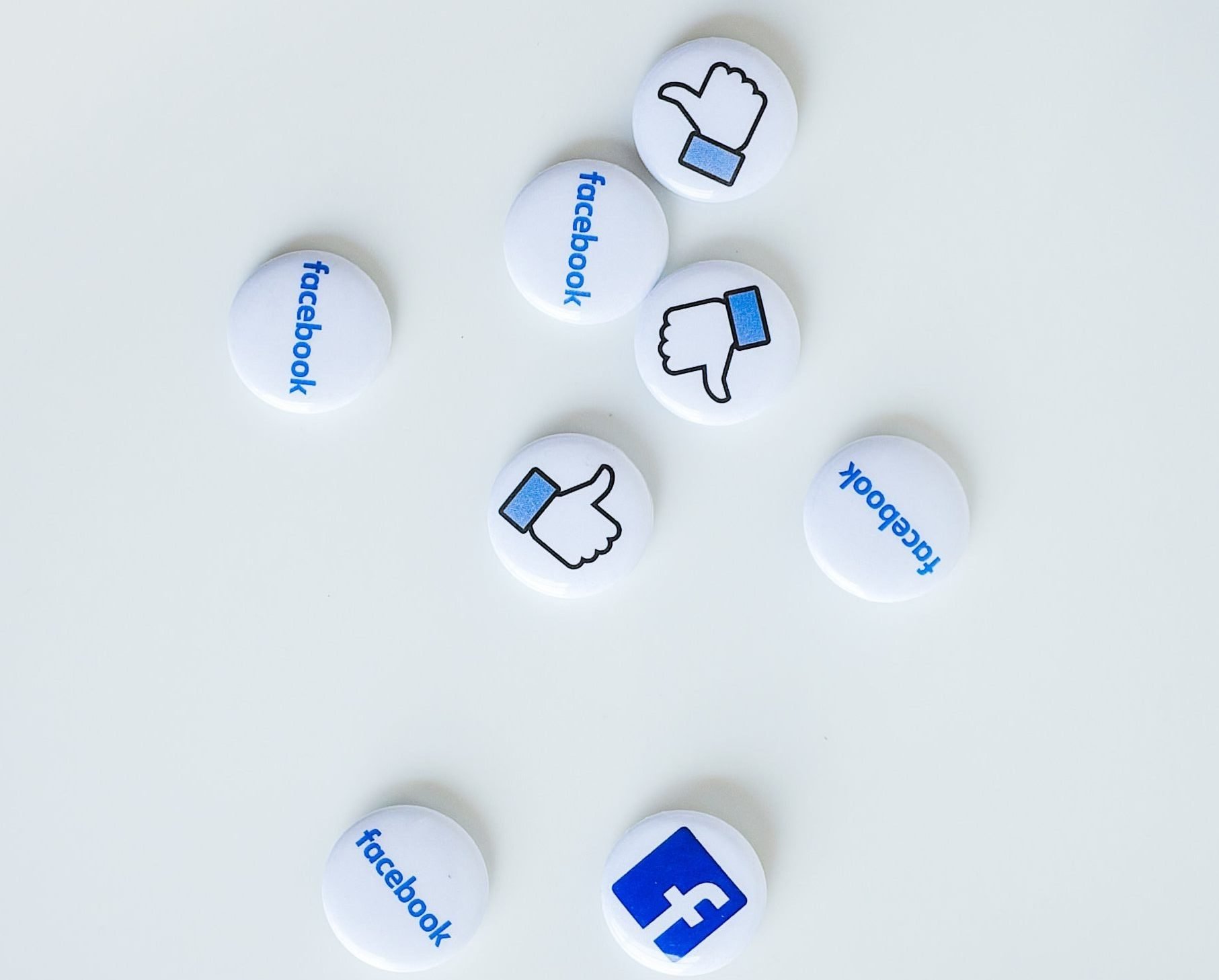 A childhood friend even posted a nasty photoshopped picture of me and said it was 'all in good fun.' Previous weeks before, I had confided in him that I was insecure about my smaller lips and he used that to add literal duck lips on my photo and shared it to all of our mutuals.
That week at school, I felt unsafe everywhere. In the real life, I was now a parody. As Lanier puts it, "The addict gradually loses touch with the real world and real people" (Lanier 11).
I lost complete touch and trust of anyone around me. I even lost touch with myself.
I started becoming friends with everyone but I had no real friend. I started engaging in all kinds of harmful behaviours in private. They fuelled my addiction. If I had less than X amount of likes than I would do X to myself or deprive myself of X. I would stop eating, not look at myself in the mirror, etc.
I had become crueler to myself than these kids had initially been. And these new-found addictions out of social media followed me beyond high school. Only now, do I live as a cautionary tale to others as I hope and wish no one goes through the things I have gone.
Don't get me wrong, teenagers are cruel. Not all of them but a lot of them. At that time, I can remember clearly how impressionable we all were. Social media only aggravated things.
Also, at the time, I had no idea I had something called obsessive compulsive disorder. Part of my compulsion involves intrusive thoughts as well as constant checking, clicking, analyzing everything on my profile. My OCD is a part of me but it's not all of me. The best way for me to manage it is by taking frequent breaks from social media.
As explained by Lanier, "The most curious feature of the addict's personality is that the addict eventually seems to seek out suffering, since suffering is part of the cycle of scratching the itch" (Lanier 40).
That's exactly what I felt. The lines started to blur and increasingly so as my addiction to these platforms grew over the years. Every time I wanted to quit, I was unable to. In the last 2 years I have spent more time offline than online and it has been one of my greatest achievements.
Social media is not all negative. I won't deny that. If not, I wouldn't use it for sharing my writing or for sharing my blog posts. Everyone experiences pleasant and unpleasant feedback online.
However, it doesn't erase the fact that, "You are getting the equivalent of both treats and electric shocks when you use social media" (Lanier 12).
3. Steals your attention
Another big mental health reason to take a social media break is that social media steals your attention, day after day.
You come home after a long day of school or work, and you sit or lay on the couch and you scroll and you scroll. And 3 hours of your life has passed. Now listen, I am not here to make anyone feel bad or shame anyone. I am saying these things because I have been there. I have been there hundreds of times.
I just think we need to be conscious of how much time social media steals from us even when we are 'willingly' giving it to them. I am sure it has happened to you once or twice that you just wanted to check your notifications or answer to a few friends, and suddenly you're down a rabbit hole and don't resurface until many hours passed.
Then what? That time can't be reversed. That thing you wanted to do, now you have to stay up 2-3 hours later in your day to get it done. Or worse, you postpone it or you never get it done.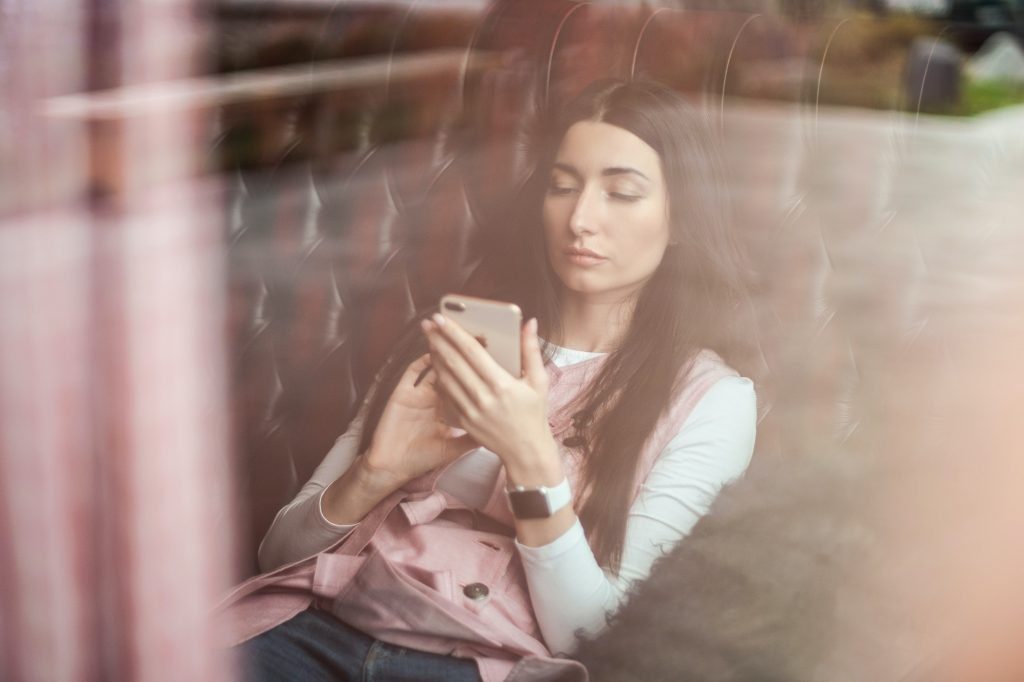 Social media is a great escape to real life. I totally agree. But I still believe (my personal opinion) that those great lives you look at online can be achieved by you if you spent less time on social media and more time on your own life.
Yes, social media can be a great source of motivation and inspiration. But you can gain that inspiration from a walk outside, from a book, from talking face to face with people who have accomplished great things. By looking at things though screens, you normally only get half of the story.
When I was heavily addicted to social media, I would get nothing done. I found that social media completely stole my attention and my life. I was miserable and I couldn't understand why I always felt unmotivated and sluggish.
I knew it was bad when I couldn't concentrate at all anymore. I couldn't even read more than 5 pages before reaching for my phone. I am someone who reads 75-100 books a year so this was truly alarming to me. That's when I knew I was truly addicted and needed a break. I went cold turkey for a few weeks and it helped.
In those weeks off, I was able to focus on my life and my problems. I wasn't distracted or as overwhelmed. I even followed through with all of my plans. I started reading again. I found time because I made time by stepping away from social media.
I realized that social media prevented me from healing, from fixing my life, and from discovering myself and my abilities beyond the screen.
Not only did I have trouble concentrating but by constantly scrolling on my phone, I also had a hard time falling asleep. Now, I sleep much better AND I no longer wake up multiple times during my sleep!
I'm not trying to make social media the devil here but I would love for other people to be more conscious of their personal time and space that can become cluttered by excessive social media use.
4. Anxiety and social pressure
A fourth reason to take a social media break is due to the fact that social media can cause anxiety as well as social pressure.
Jaron Lanier in his book "Ten Arguments for Deleting Your Social Media Accounts Right Now" explains that social media operates under a default pack mode. Just look at any celebrity photo comment section on Instagram; you'll see this behaviour manifest.
Look at how lip injections and fillers have been normalized in the last decade. So much so that teens as young as 14 are getting cometic surgery because it is the norm. When I was in high school (not that that "long" ago, 7 years ago) I knew not a single teen to have had any cosmetic surgery.
I'm not here to comment on what girls decide to do with their bodies. What I am trying to point out and say: small behaviours become normalized and even standardized.
The problem with social media is that it's designed for conformity. The algorithm knows you enough to feed you content you normally engage with and therefore you don't see anything through an unbiased lens.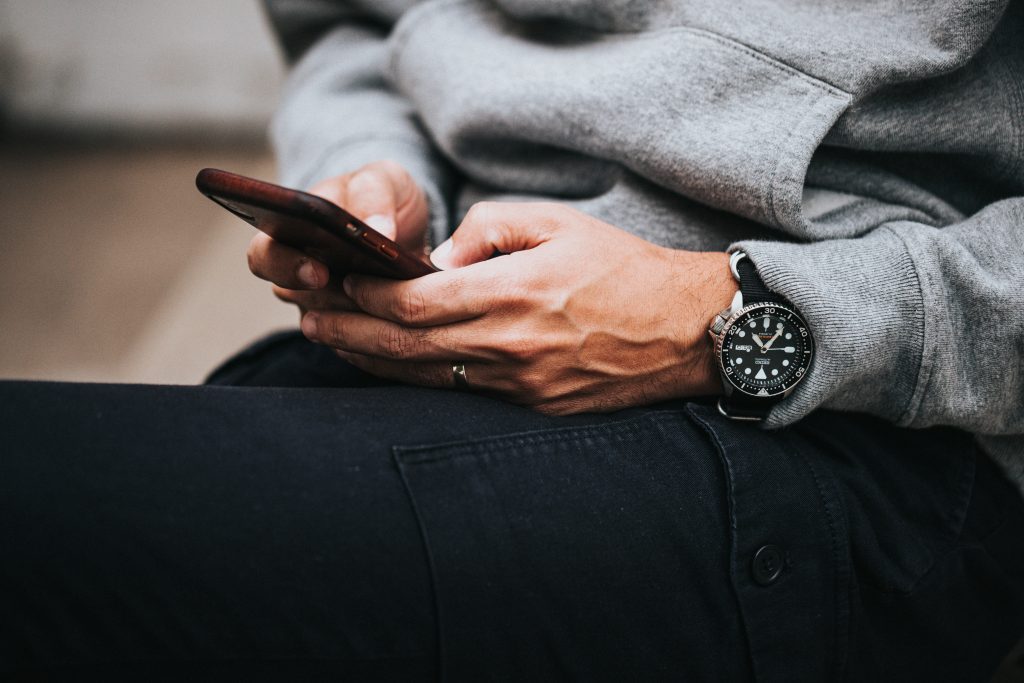 I've tested this out.
I shared many memes with my boyfriend and he shared some back, after a few days we were sharing similar memes, our feeds were contaminated by the other person's interests. This is not necessarily harmful if you think about "harmless" (debatable) memes.
However, imagine someone with very strong unchanging political opinion of any kind, that person would see instagram 'infographics' that already suit their views. This is called confirmation bias.
If you want to learn more about this type of social media danger, you know what to do. Take a look at Jaron Lanier's book here!
Social media makes it hard to be unique and to think creatively. Some of the most successful business people have the lowest count of followers on platforms such as Instagram because they have thousands of people buying and genuinely reading as well as 'following' what they're saying through an email list, a blog, and other larger audiences (digital and physical books, podcasts, etc.)
Social media can be a great tool if you learn to not let it control and influence you enough to change your behaviour. Algorithms can be tricky and even for some influencers; it can be a dangerous cat and mouse game contributing to their social anxiety and social pressure to always outperform their previous posts and competitors.
As Lanier puts it, "Social networks bring in another dimension of stimuli: social pressure" (Lanier 16).
5. Loss of the authentic self
We all know – I hope – that what we present online is only a sliver of real life. A fraction of the truth and of our lives. Yet, we are so damn good at faking it. Faking happiness, faking happy relationships, and success. Social media is aes·thet·i·ciz·ing your life.
Why am I saying this? It's because I have witnessed it with myself and those around me. Some of the most miserable people I knew were the ones that looked like everything in their lives were perfect.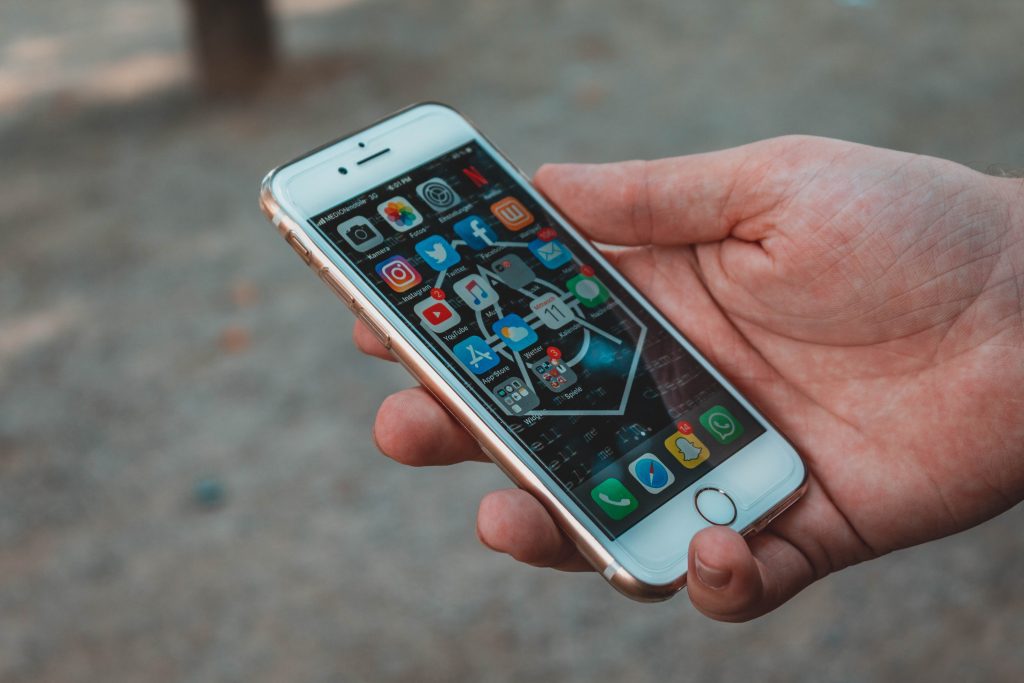 Authenticity can be compromised online, lost in translation. This is not to say that everyone is fake or lying online. Not at all. What I'm saying is that there's always a backstory. There's always more to a story.
A book that has helped me understand this, is Malcolm Gladwell's book "Outliers: The Story of Success."
We only see the final stages of a success story when it happens. We never look at the process. We never witness what personal and external opportunities a person had. How many times did that person take a photo before posting one? How many lifestyle changes did they make before losing weight? What did they sacrifice in order to make their first million?
This comes to another little downfall of social media… we judge. We are judgmental beings. But now we judge a lot more. We judge every single thing.
You've heard it before. I hear so much of this toxic judgement on Tik Tok: "Don't date someone who doesn't have social media." "Don't date a girl or a guy that has X amount followers." "Don't date a girl who says she's an influencer." The list goes on and on and on.
The judgement, as well as the ridiculous double standards and high expectations never end. Neither does the deception. With all of this judgement and toxicity, it is no surprise that many have a wrapped self-image and conceal their authentic selves.
An image of our selves and of our lives can be judged or praised for any reasons (even reasons not specifically pertaining to us) at anytime online.
Lanier explains this as:
"The inability to carve out a space in which to invent oneself without constant judgement; that is what makes me unhappy. How can you have self-esteem when that's not the kind of esteem that matters anymore?" (Lanier 88)
When I took these long social media breaks, I was able to stop comparing myself to others and to stop fitting other people's personal standards for not only my body but me, as a real life person. I learned to love myself and grow a healthy relationship with myself. I was able to rebuild my self-esteem. And finally found self-confidence from within.
6. Feelings of isolation
There's a lot of research on this topic. Since the rise of social media, a lot more people feel lonely and isolated despite this illusion of always being connected and involved in other people's lives online.
The second problem is that, "Not only is your worldview distorted, but you have less awareness of other people's worldview" (Lanier 78).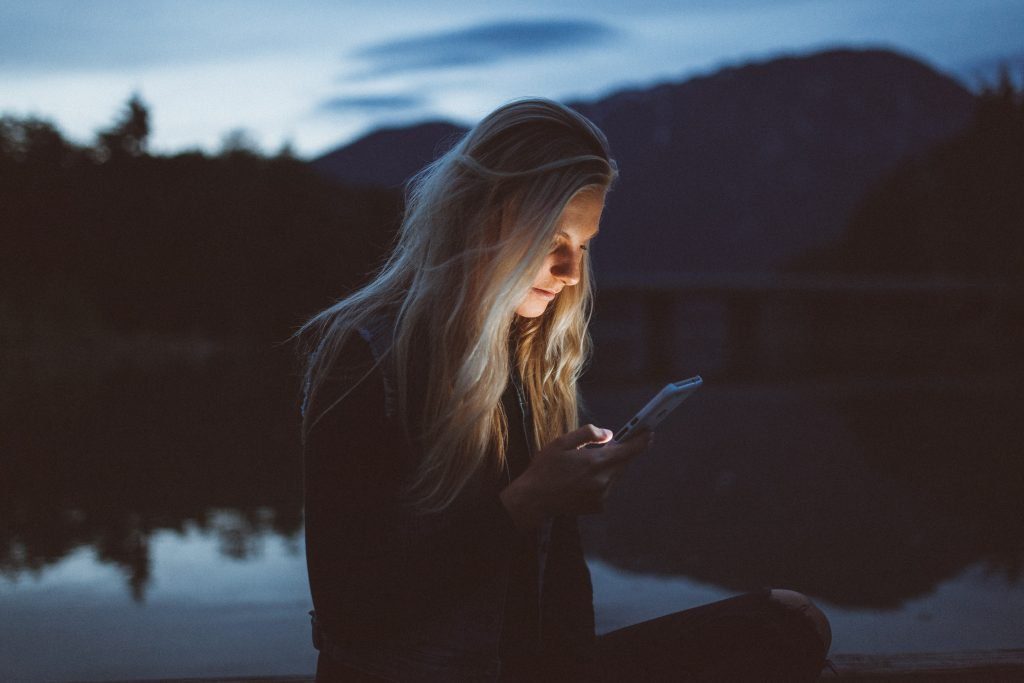 Therefore, this creates more friction between each other and consequently, a bigger rift. This is why we are becoming more and more lonely because instead of having real conversations and put ourselves in each other's shoes we read into emojis, images, social profiles, etc.
Jaron Lanier explains that we all just seem crazy to one another. Resulting in a great disconnect and a serious lack of empathy.
We don't know the experience of the other person on the other end of the screen, since "you don't see the dark ads, the ambient whispers, the cold-hearted memes, and the ridicule-filled customized feed that someone else sees, that person will just seem crazy to you" (Lanier 79).
When I disconnected from social media, I got to truly reconnect with myself and I got even closer and honest with those closest to me. I lost touch with a lot of people that weren't truly my friends and that didn't genuinely care about my well-being. And I am more than grateful for it.
---
Those were my 6 big reasons why you should try to take a social media break. I hope you enjoyed this post! Hopefully it added value to your life! Let me know if you've ever taken a social media break? Why or why not? Also, have you read Jaron Lanier's book?