This post may contain affiliate links, which means I'll receive a commission if you purchase through my links, at no extra cost to you. Please read my full disclosure for more information.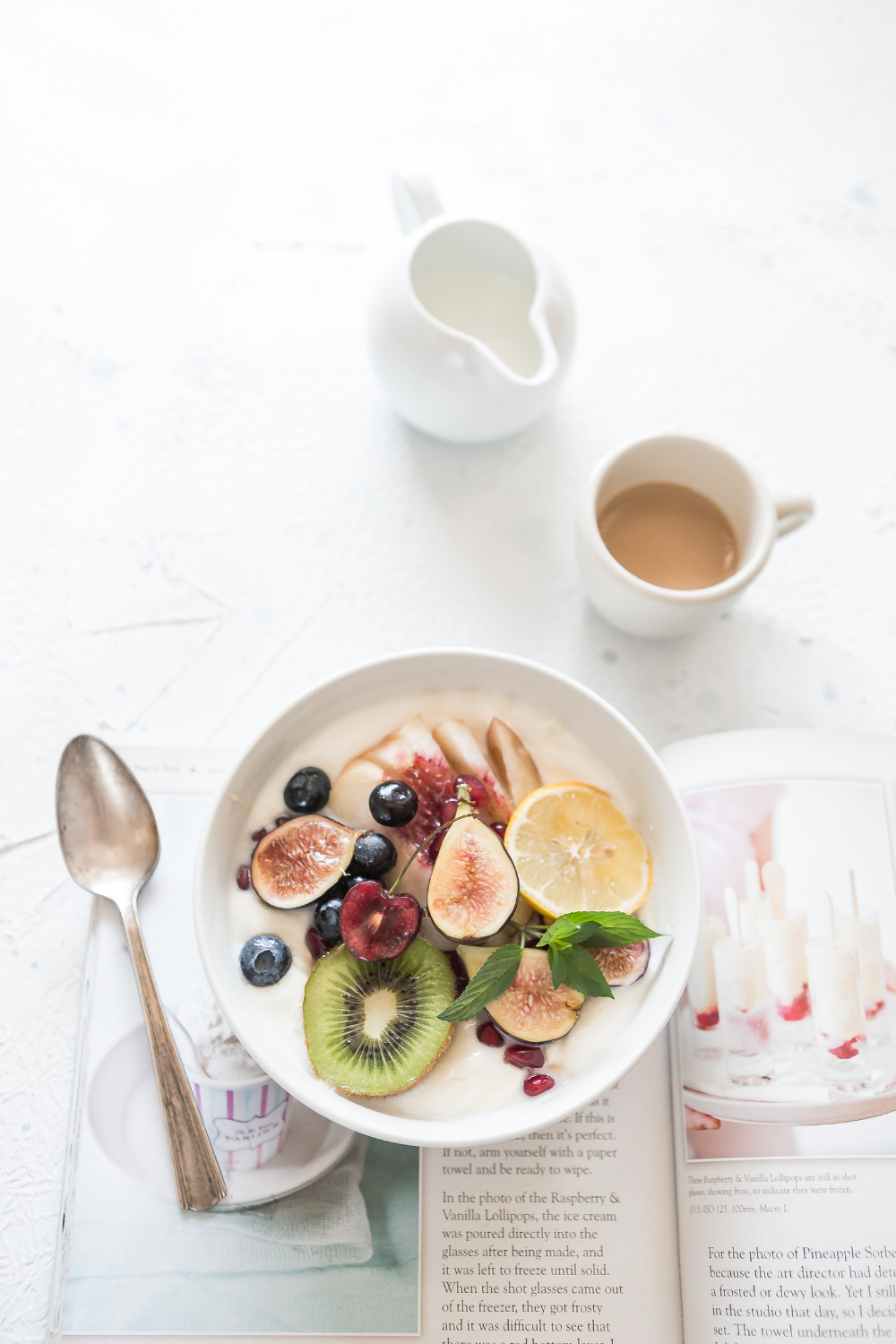 Mornings are truly hard for the most of us. Some of us wake up late, tired, unmotivated, drained, cranky, etc. I've been there. Multiple times. It's not until the last 3-4 years that I have incorporated so many changes to my learned habits that I got to finally enjoy my mornings.
Now, I am the happiest and most productive I ever been in the morning. And I wake up early!
If you told me this back in the day when I was attending my first few years of university; I wouldn't have believed it. I would have told you I'm a night owl and an avid procrastinator unless I am forced to wake up early for an exam. (True story 😅)
I realized a few years ago that if I wanted to be productive in the morning I needed three things:
A fixed sleeping schedule
To wake up early
A productive morning routine
The first one allows me to get the maximum benefits of a healthy and fixed sleeping schedule. You can read my post on the 5 Healthy Night Habits to Incorporate in Your Night Time Routine for Better Sleep.
The second key ingredient to my productivity is waking up early. I talk all about the benefits and the ways that could help you wake up early in separate blog post. (You can read the blog post here.) Safe to say, I highly recommend waking up early!
And finally, the topic of discussion for today: creating a productive morning routine.
Here are my 15 morning routine ideas for a productive day and morning! 🌞
---
1. Make your bed
I started making my bed in the mornings after reading the short but impactful book "Make Your Bed" by Admiral William H. McRaven. You can also watch his speech here.
When I make my bed, I'm also not tempted to get back into it.
In the past, I used to work on my bed which was terrible because my brain could no longer distinguish when I am supposed to be working or sleeping on my bed. I'd fall asleep when doing readings and not be able to sleep when it was time to go to bed at nighttime.
Making my bed right away makes me feel productive and launches me into the rest of my morning routine.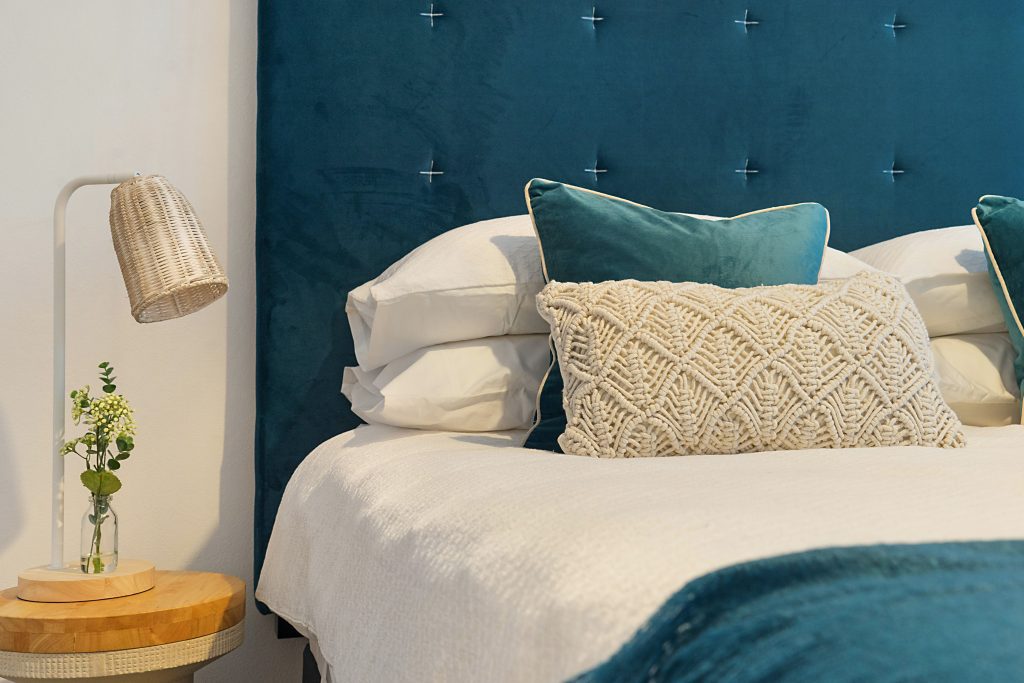 2. Have a glass of water
Having a glass water is ideal for when you just wake up. Your body and your metabolism needs it after spending a night of catching z's. You're mostly dehydrated (even if you don't feel thirsty).
Plus, water helps with your brain functioning. Try to have a full glass of water before making your coffee or tea.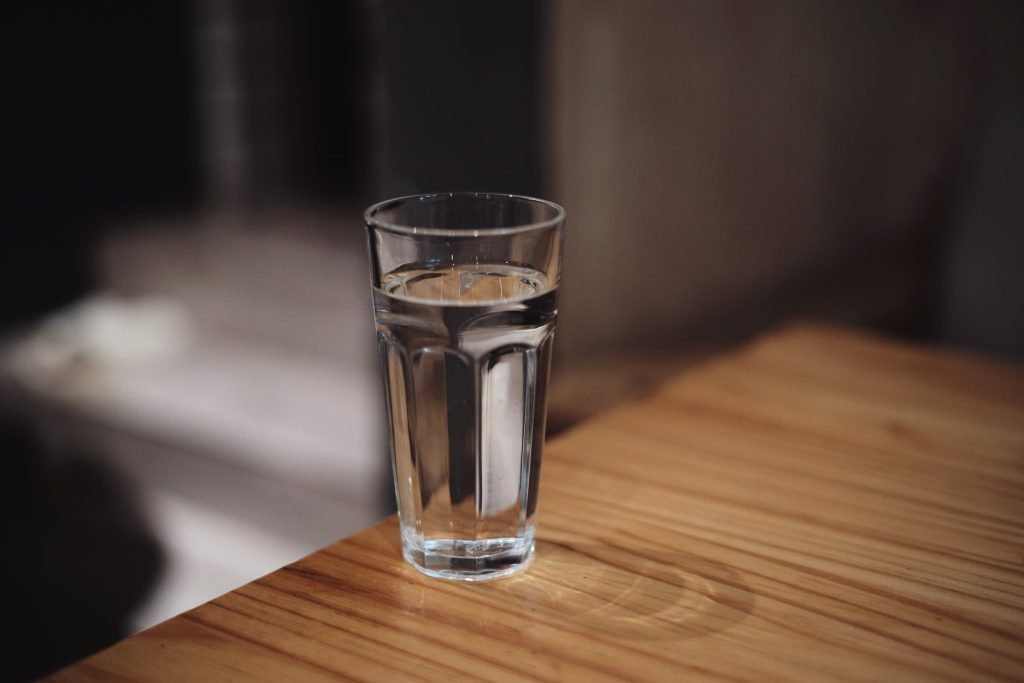 3. Coffee or tea
Having a cup of coffee and tea is a natural follow up for me after filling my reusable bottle of water. These hot drinks will stimulate and help you get started with your day.
Some days when it's really cold out, I'll also make a cup of tea to accompany my coffee. It's a really great way for me to start my day early even when my body doesn't want to because 'it's too cold out.' (For some perspective; I live in Canada!)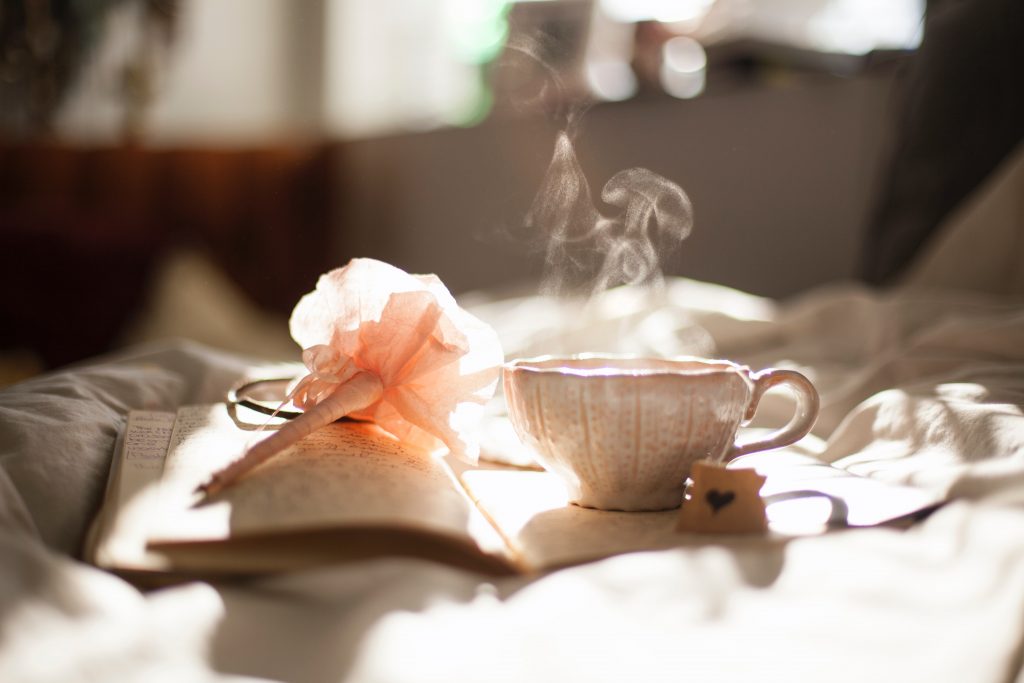 4. Get some fresh air
Believe it or not, I am writing to you right now from outdoors. I am sitting on the patio, it's 6:45am. There's a little breeze. It's just the very start of summer where I live in Canada. And I am drinking my cup of coffee.
I love getting fresh air in the morning. Whether that's taking a walk, checking my mail box, or sitting on the patio. The oxygen the outdoors brings me really wakes me up!
However, this doesn't work for me in the wintertime. Sure, the cold air will wake me right up. But most days I cannot brave the cold in the winter. 🥶 #Canadian problems.
5. Exercise
The morning is also the perfect time to exercise. You can try going for a walk or a run. Doing some yoga, going for a swim, weight training, going to the gym, etc. The possibilities to move and stretch your body are endless.
It is a great way to kickstart your day and release some endorphins. If you're normally too busy throughout the day and too tired in the evening and night time, then working out in the morning might be ideal for you.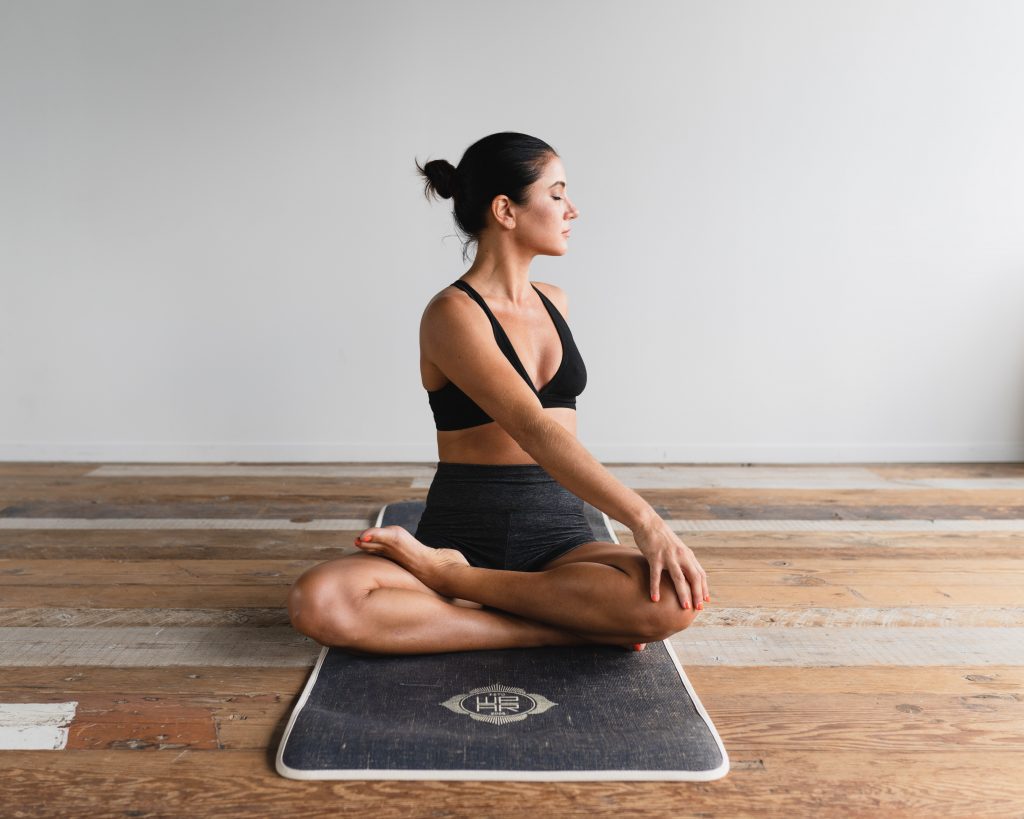 6. Make a healthy breakfast
Then, it's time to make a healthy breakfast!
Some people don't find breakfast necessary. But I love breakfast and I try to make mine as healthy as possible with some eggs and fruits.
Personally, I rather eat earlier in the day therefore I eat breakfast before truly starting my day.
If you want some healthy keto-friendly breakfast ideas, I have a post on Easy 3-Ingredients Keto Breakfast Ideas.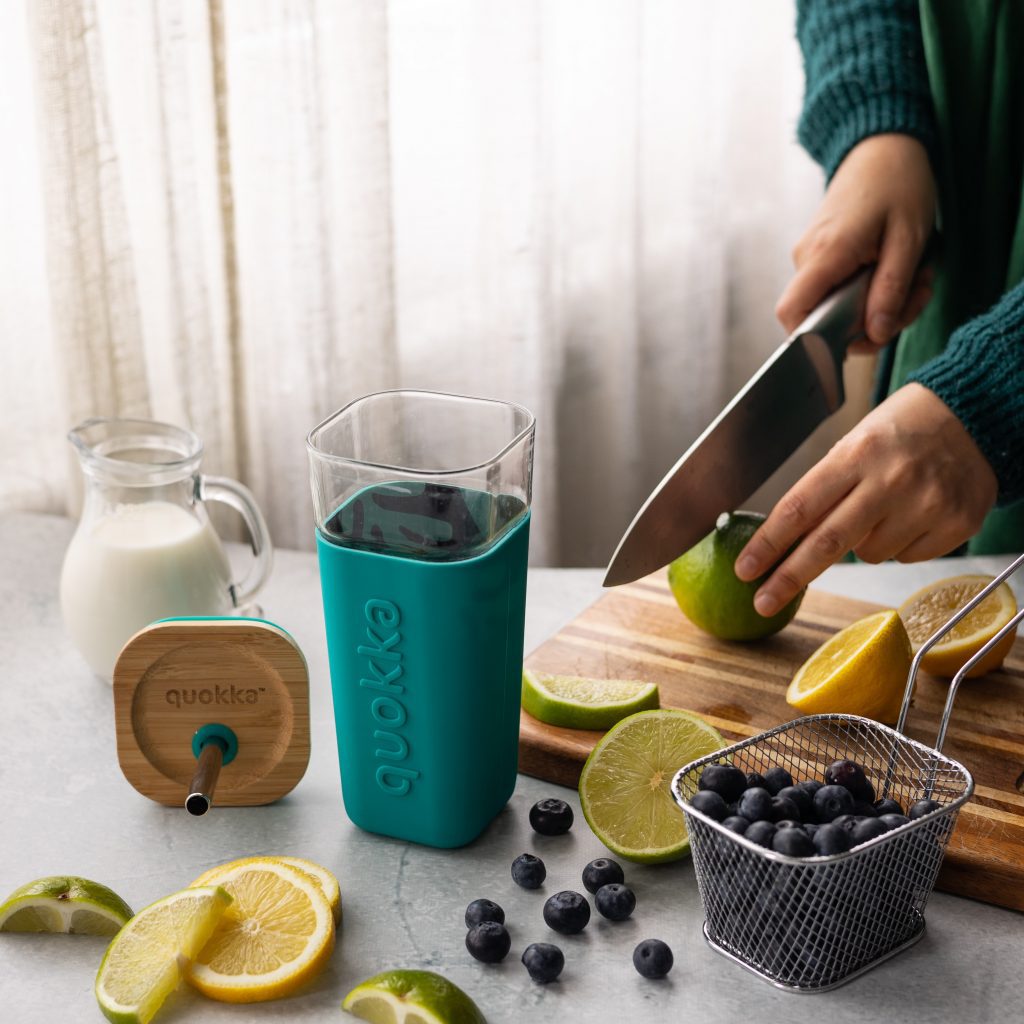 7. Journaling
Instead of scrolling social media right when you wake up in the morning, you can try the transformative powers of journaling.
Journaling has helped me analyze my feelings. It also prepares me to the upcoming events of my day. This practice has been much productive and useful to my mental and emotional health.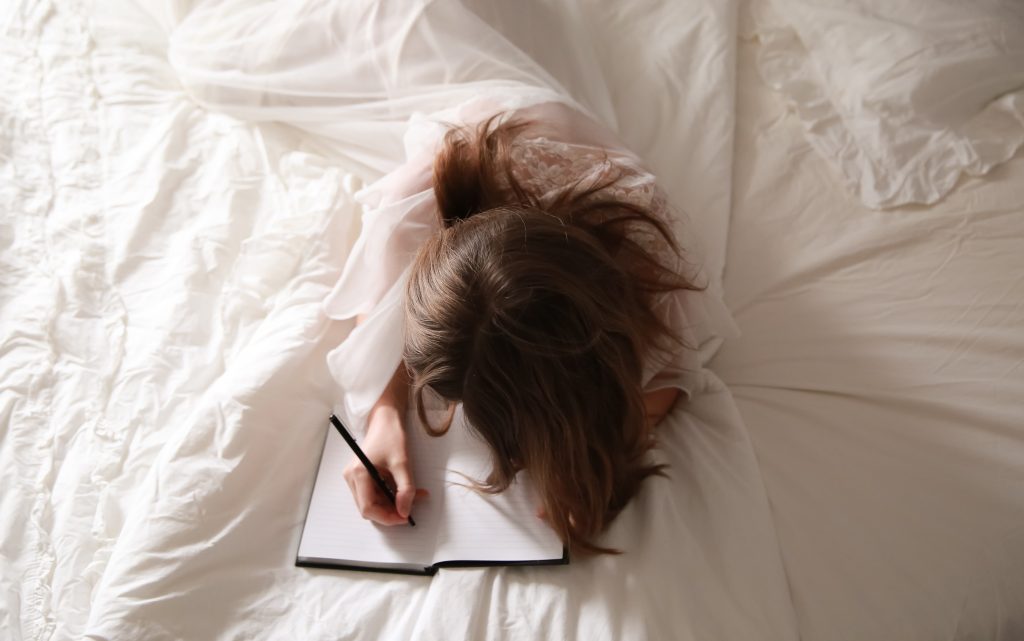 8. To-Do List
After journaling, I normally write my To-Do list as it keeps me accountable and gives me a clear idea of the goals I want to achieve in the day. Or else I might procrastinate or worse, forget something.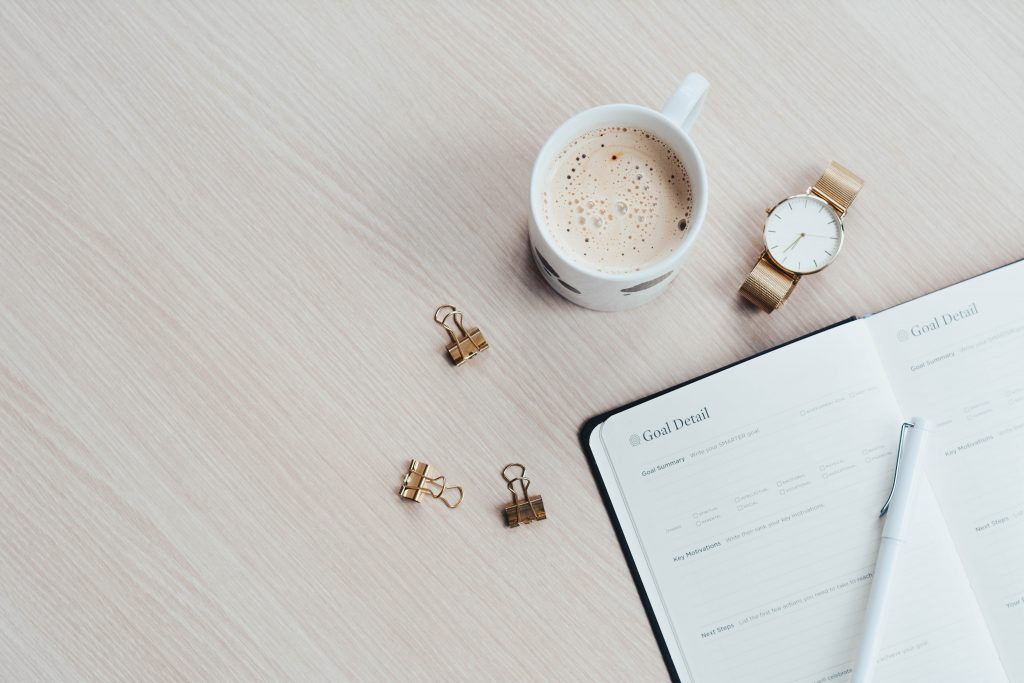 9. Reading
I absolutely love reading! You can glance at all of my book recommendations here.
I read about 75-100 books a year. How? I make time in the morning and at night.
Reading in the morning can reduce the stress and anxiety you experience in your work day. It distracts your mind and gives it time to process before starting work, school, etc.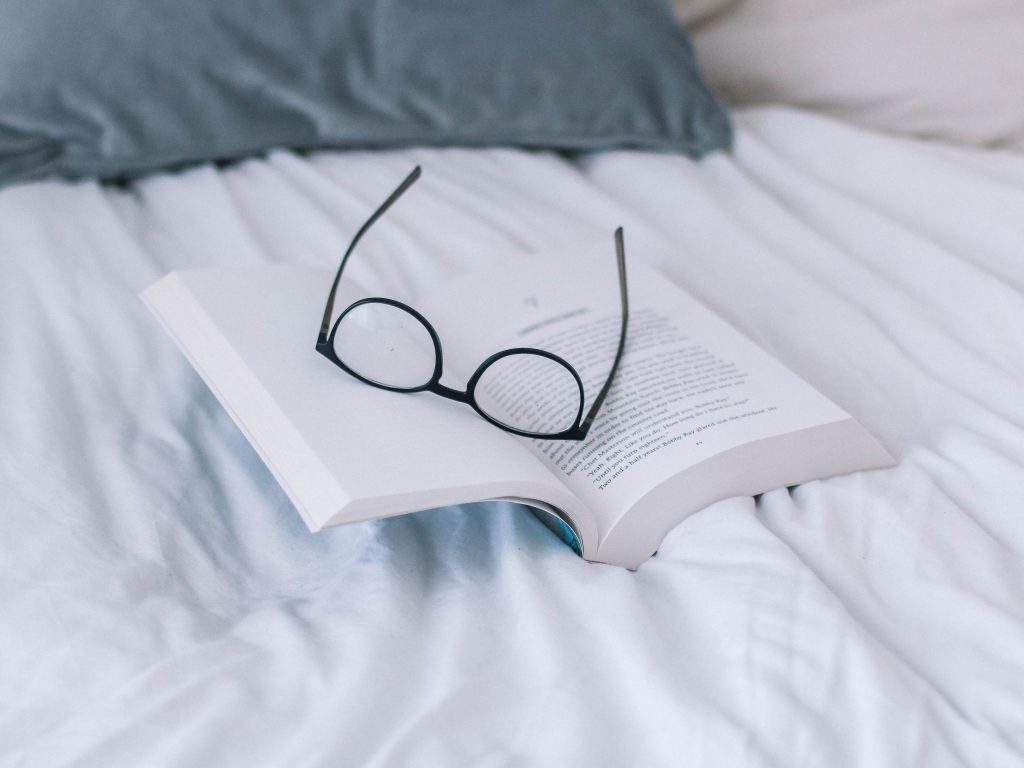 10. Writing
I used my mornings to write essays when I was in university (but only in the last two years of my degree when I actually fixed my sleep and adopted a morning ritual.)
In the summer time, I wake up early in the mornings in order to write my novels. And now I wake up early in the mornings to write my blog posts.
Writing is my passion and that's why it's personally important for me to dedicate time to write in the mornings!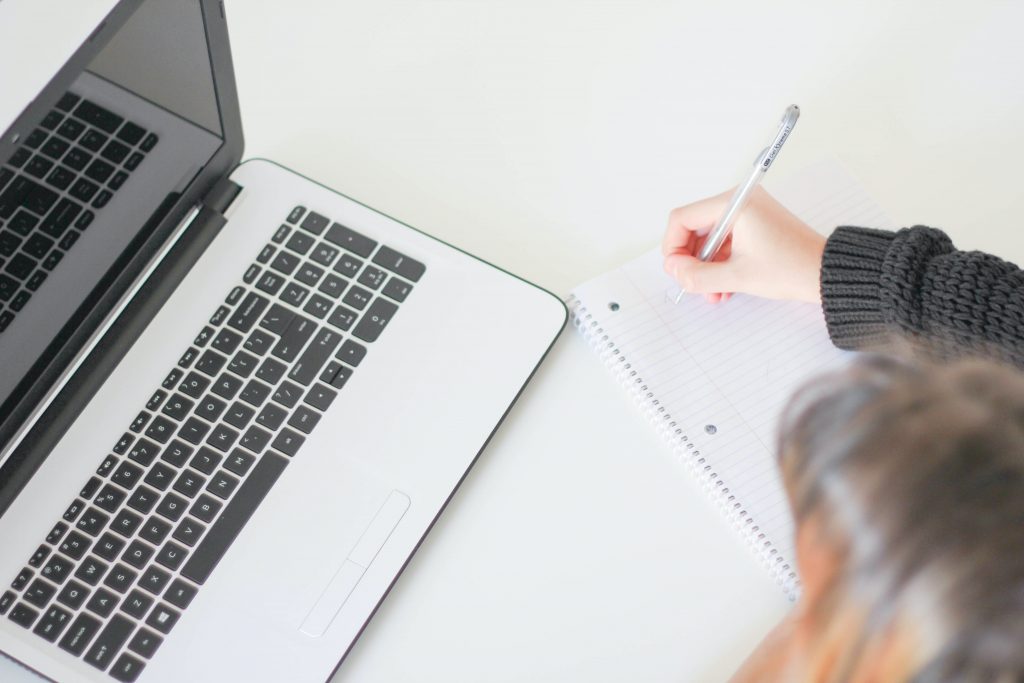 11. Play audio
The morning time is also a great time to play audio in order to relax you and ease you into your day or even to get you in a happy and productive mood!
You can listen to a podcast, to music, an audiobook, etc.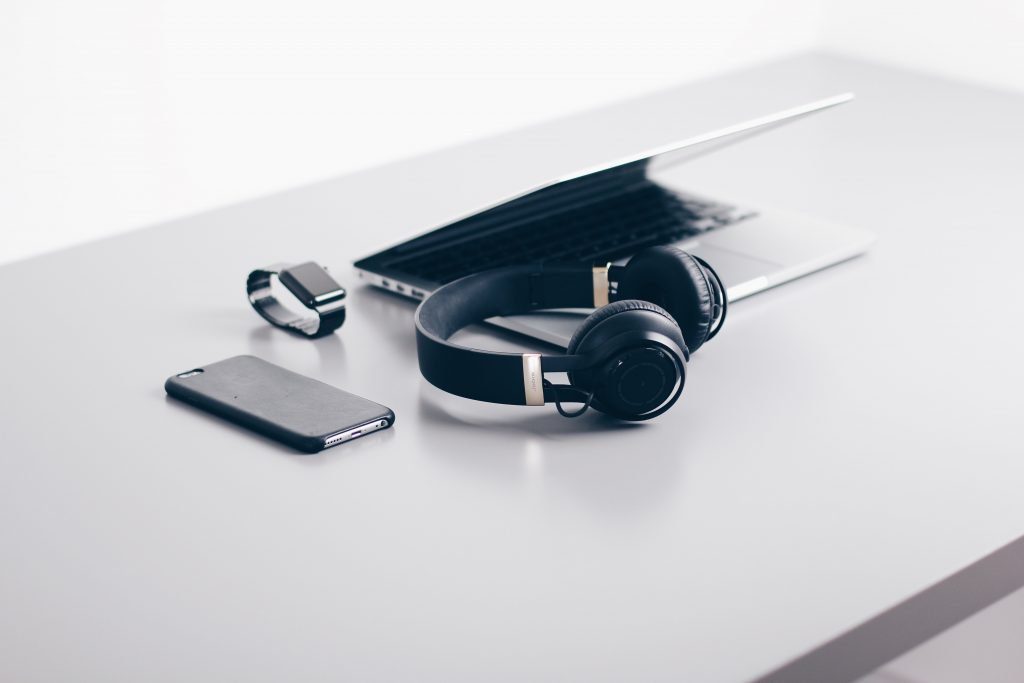 In recent years I have heard people say to not play music as it makes you 'unproductive.' They say you should be listening to a podcast instead. I personally disagree with this and it makes me sad to hear this.
Music has always been a mood booster for me and a source of inspiration for my creative writing. When music starts to play, I get transported far away and when I come back I have very many ideas. Not only creative ones but I come with ways to solve problems in my life. I find new ways to express myself, as well as new blog posts and novels to write, etc.
Here are some good Audiobooks:
12. Check your emails
Another thing I do in my morning routine is to check my emails. Sometimes it's best to get them out fo the way in the mornings. 😅
Many times emails are meant to be responded in the morning time anyway… I remember in university, I couldn't go a morning without looking at my emails. Profs will email you deadlines, material to bring or glance at before class, etc.
13. Networking
Similar to checking my emails, after getting myself in the right headspace throughout my morning routine, it comes time to do some productive networking.
In my case, I am a blogger and online creator. (You can find me at sandrasshelf on my blog, YouTube, Instagram, Pinterest, and TikTok!) Yes, that's a lot of platforms and therefore I need to network every day.
I also participate in Facebook groups, so I check those pages every morning. I go on Instagram and Pinterest mostly to post for the day and check on my analytics from the previous day.
Networking is important and it is wholly different from mindless scrolling on social media, which used to be my late morning downfall. I am not judging anyone who does. It's just not how I want to run my life anymore.
14. Skin care routine
Another healthy and productive element I added to my mornings is to do my skin care routine. It goes a little bit like this:
Makeup (if I feel like it)
It makes me feel awake and rejuvenated. As I get older, I have realized the importance of taking care of my skin and face.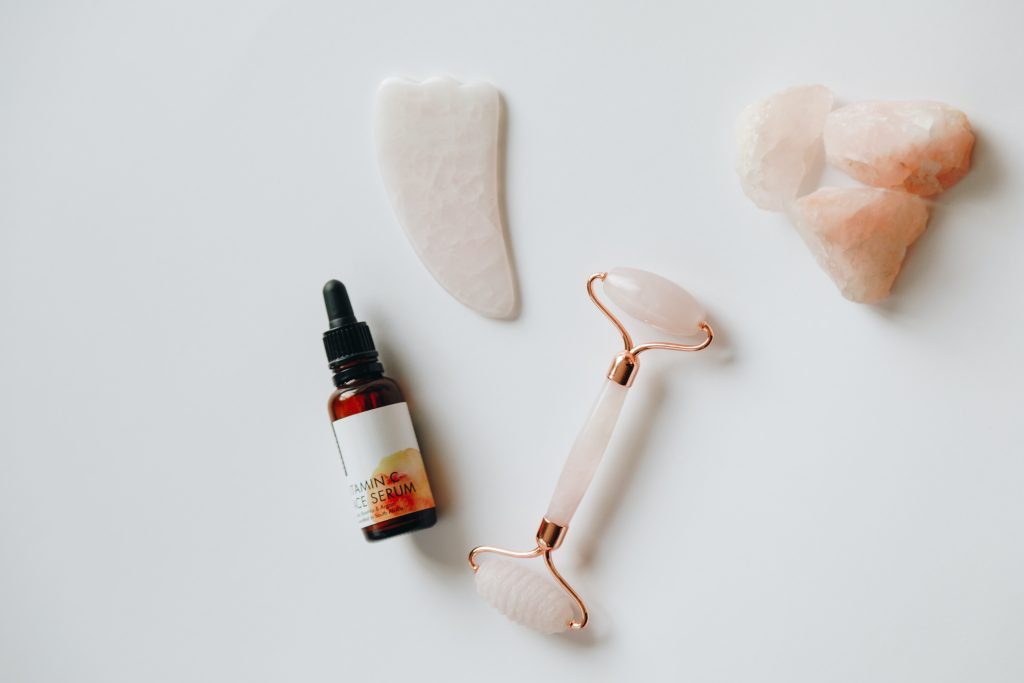 15. Shower
The final thing in my morning routine is to take a shower. I normally will do this after exercising because of the sweat.
For some people, they love to take a cold shower in the morning. I have not reach that stage yet in my life, I'll admit it.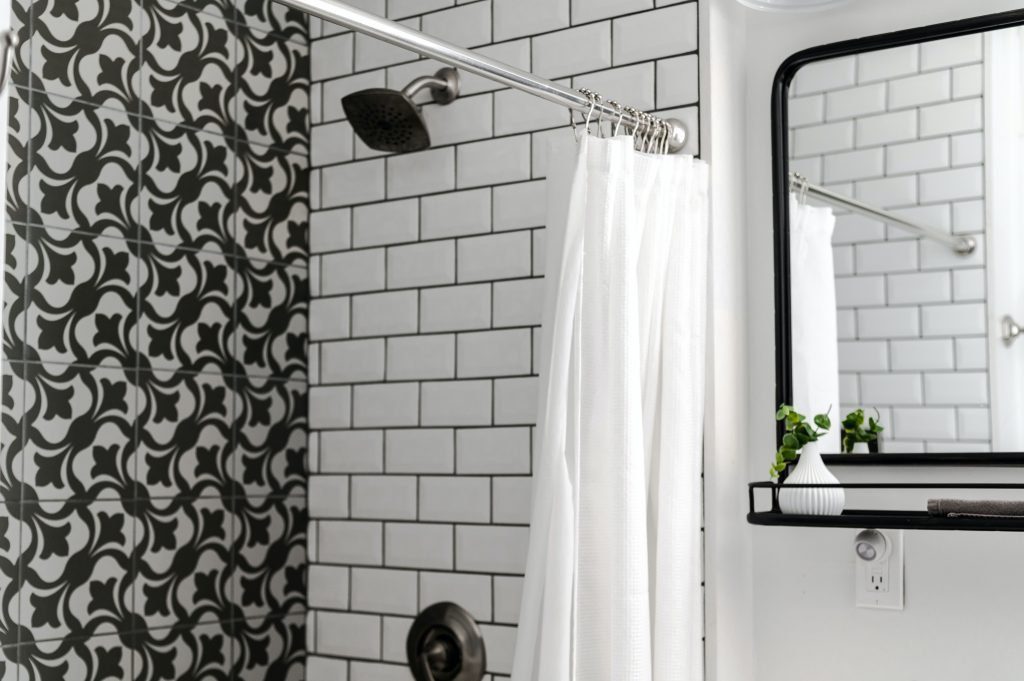 I have always been a person averted to the cold. A cold shower does not appeal to me in the slightest although I admire people who do take cold showers. 😩
Somehow, cold-shower-people always seem in a happier mood too.
---
I hope you enjoyed this list of 15 morning routine ideas that make me feel productive and refreshed every single day! What are some of your morning rituals? 🌞
Love the post? Save Pin for later!