This post may contain affiliate links, which means I'll receive a commission if you purchase through my links, at no extra cost to you. Please read my full disclosure for more information.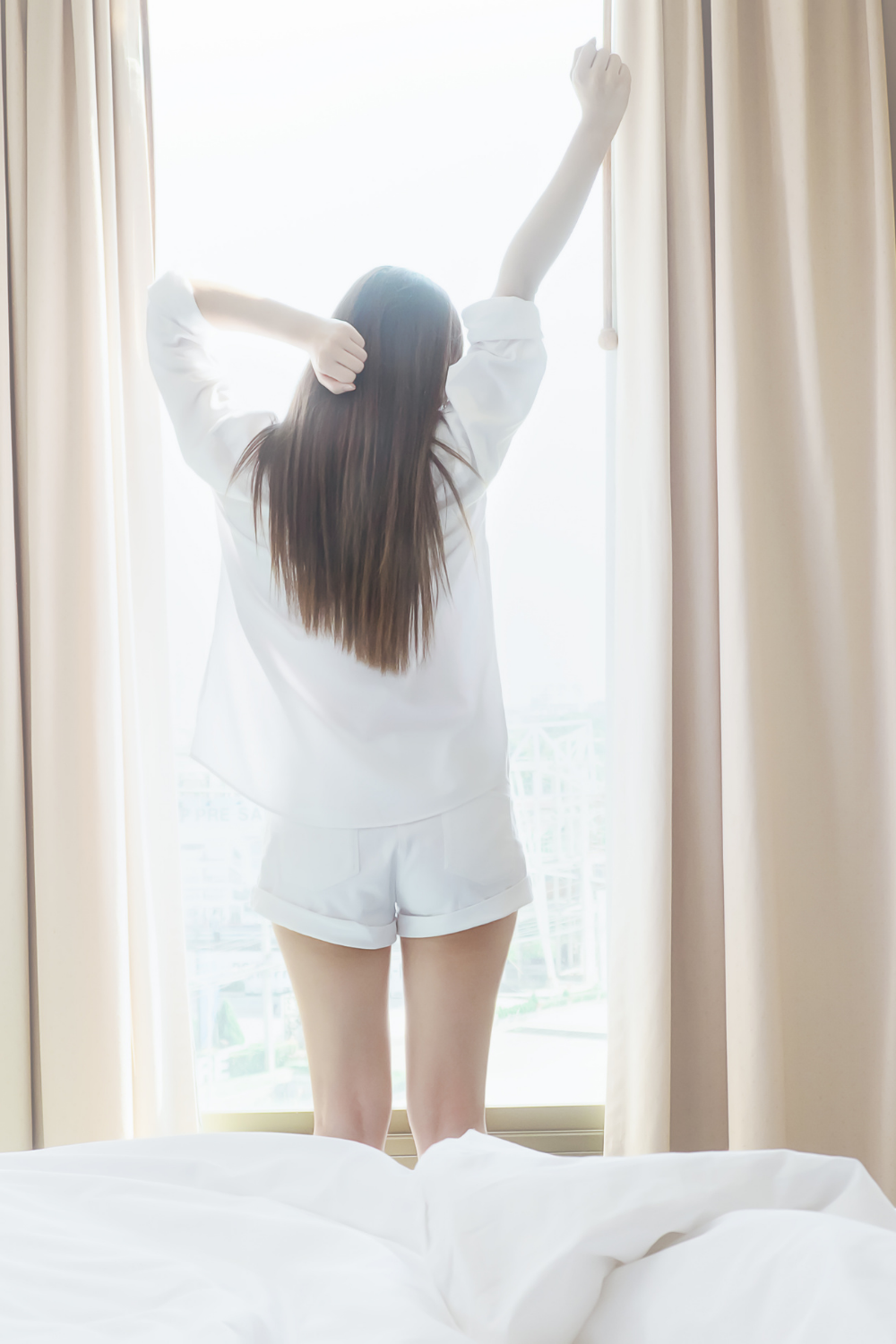 Waking up early is not only for early birds! A lot of night owls can also learn to wake up early… and love it. Yes, I said it. It's true. As on and off night owl myself, I finally took the plunge in having a consistent sleep schedule that allows me to sleep and wake a bit earlier.
I got sick of waking up at a different time every morning as well as feeling drained, tired, and sluggish every day. Incorporating these 7 tricks (of the very many tricks I tried) have helped me to actually consistently rise early.
Before jumping into these 7 tricks I want to offer some words as to why you should consider waking up early and what are some of the very many benefits in doing so.
Why waking early?
Generally speaking we get more done waking up early than we do when we wake late. In the night hours we are much more distracted and restless from the day.
Plus, if we keep working and doing productive things before bed, we might risk having a hard time sleeping or worse having restless anxious sleep.
So what exactly are the benefits of waking up early?
Benefits of waking up early
First off, waking up early promotes better attitude throughout the day because you start the morning on the right foot.
As I said, we are more productive and relaxed in the mornings when we do rise early. This is largely due in part because the mind is rested and refreshed from a good night's sleep. We have a clearer mind in the morning because we are not yet bombarded by the distractions and daily noises of every day life.
As much as we don't like to hear it; good mornings are a big foundation to our days and to our lives. We can regulate a lot of stress and bad habits when we have good night and morning routines. You can also read my separate post on the 5 Healthy Night Habits that Promote Better Sleep here.
More benefits include:
More energy throughout the day and feelings of well-being
Better sleep at night
Promotes weight stability (due to better sleep and consequently good digestion)
Helps you to find more time for yourself by managing your time and days better
Develop healthier habits
Provides less interruptions
Reduces stress
Time to prepare for the day mentally, physically, and emotionally
Enjoy more daylight hours (especially in the wintertime)
1. Be like clockwork
I think the advice "go to bed early" can be too reductive. Instead, I would like to offer "be like clockwork."
What does it mean to be like clockwork?
It simply means to have a wake up time and a sleep time for every day, especially on weekdays. The average adult should aim for 7 to 8 hours of sleep. But you might fall anywhere into a margin of 6.5 to 8.5 hours. Consult your health practitioner to learn more.
Months ago, when I started waking up at 5 am I knew I had to start sleeping at 10 pm if I wanted to ensure at least 7 hours of sleep. And further to that. I knew that I had to be in bed anywhere between 9:30-9:45 pm to make me falling asleep by 10 pm happen. And consequently, that my night time routine should be done by 9:30 pm.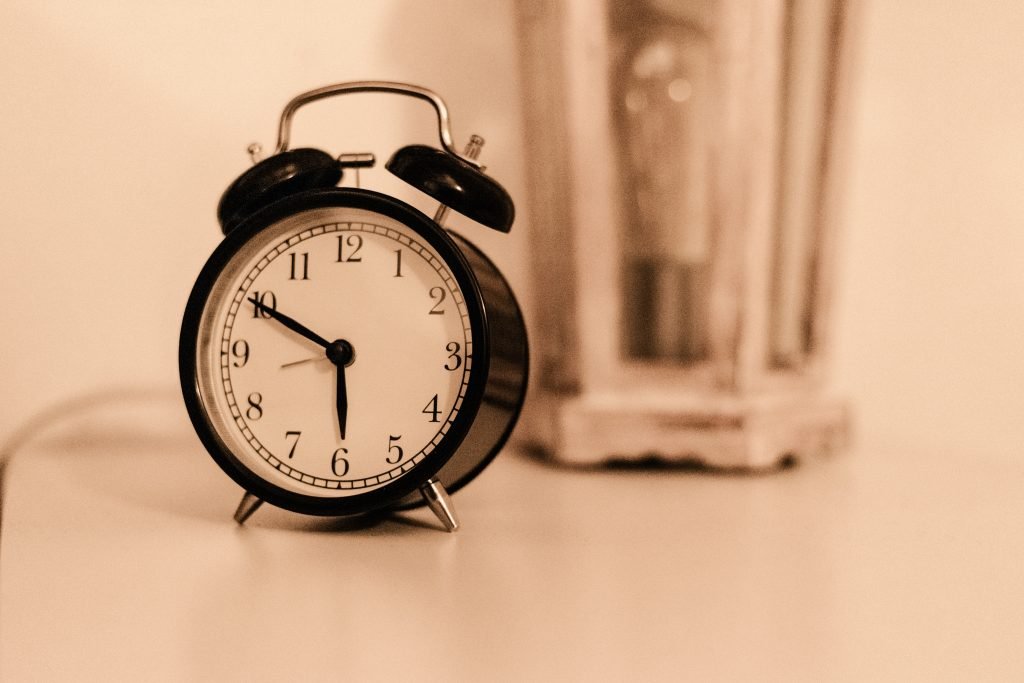 I set these times because it kept me accountable. If not, I would be exhausted the next day because I've delayed one thing after the other in my schedule, therefore sleeping at midnight and waking up miserably at 5 am on a lousy 5 hour sleep.
Your personal routine has to be like clockwork. At least it has to be in the beginning until your mind and body are used to the new cycle of waking up early. Then the clockwork part may even happen naturally.
I would even try to do these time restrictions on the weekends too when I first started to ease myself into waking up much earlier than I was accustomed to.
2. Ask yourself why you want to wake up early
I think this question is worth asking to yourself… why do you want to wake up early? Do you really want to wake up that early or do you simply want to wake up a little earlier?
Having a reason as to why you want to wake up early will motivate you more to do so. It will allow you to take action. You will tend to follow the right steps without damaging your health and without making yourself overly miserable in the process.
Maybe you want to start early on work, get ahead in your studies, spend more time with family, or even have an early workout. Or if you're anything like me, you want to finish writing (and edition) your novel(s).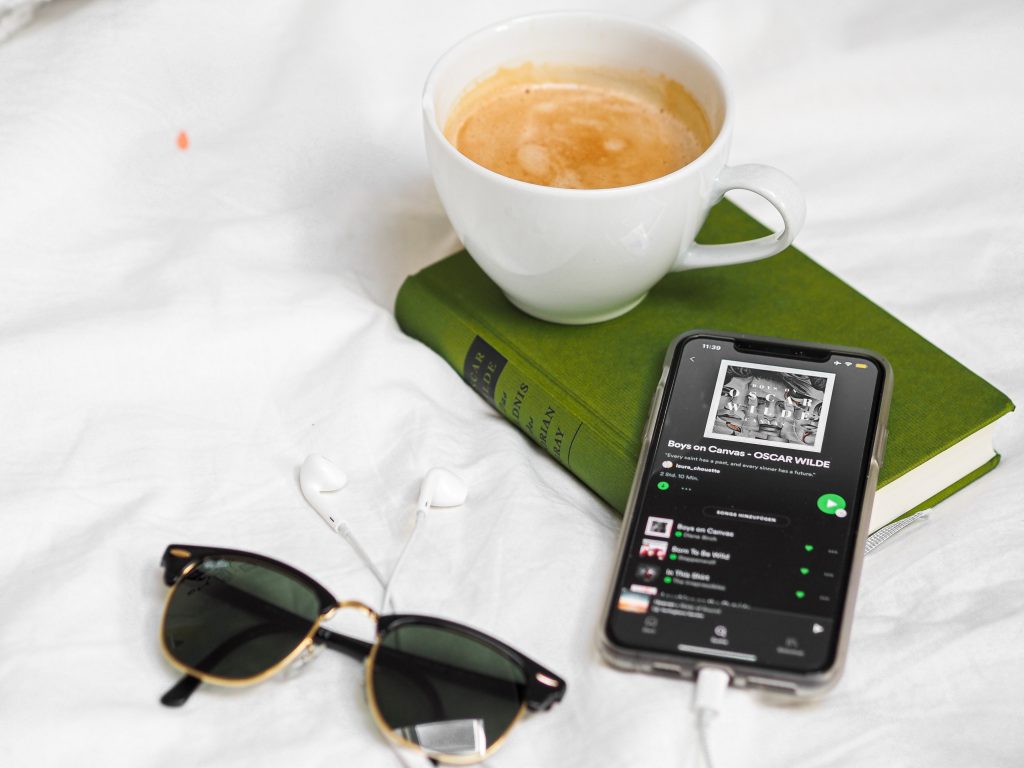 Maybe you want to put aside an hour towards your side hustle in the morning. Maybe you want more hours of daylight in your life. The reasons are endless. But having a reason helps.
Make sure the time you choose to wake up is ideal for you. You don't have to wake up at 5am just for the sake of it. You can wake up earlier than your usual without it necessarily being absurdly early. Especially if it does not benefit you or your lifestyle.
Waking up early should be a bonus, a healthy good boost to your overall life, health, and productivity. It shouldn't be detrimental to these aspects of your life.
3. Have a plan
Aligned with the previous trick, make sure you have things to do to reach the goal as to why you want to wake up early in the first place.
Create a plan for when you do wake up early. Have something to do when you wake up, be ready to commit to the plan you set for yourself the night before.
You can create a TO-DO list for yourself, prepare a clean workspace, gather equipment, or choose clothes already on the night before. Being prepared ahead of the morning itself will make your early morning easier. You'll be ready to get on your feet and get going.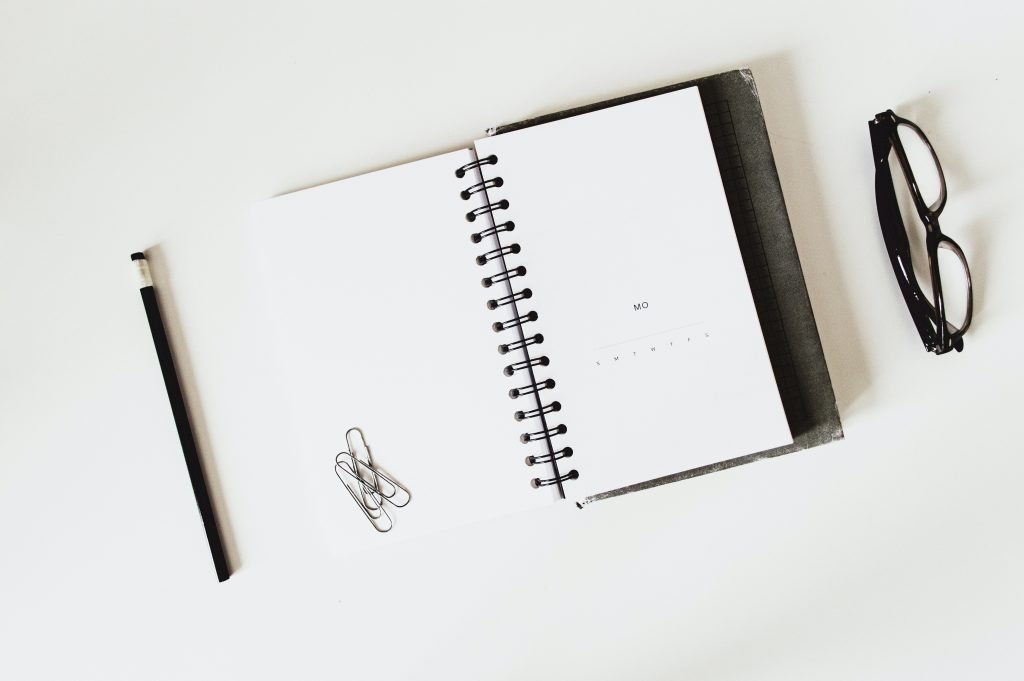 If you want to wake up early for the sake of starting your day with less stress and better habits, you can consider these healthy morning habits:
journaling,
reading,
writing,
making lists
researching,
going for a walk,
working out,
showering,
stretching,
making a healthy breakfast,
preparing your workday lunch, etc..
Don't stay in bed or on your phone for hours when you wake up. Because then you're waking up early just to be sluggish, making yourself more tired by staying in bed as well as wasting precious time in which you could be sleeping.
4. Look at other people's morning routine
Watch videos, read posts, or look at the morning routine(s) of the people that inspire you. For me I love reading/hearing about the morning – and daily – routines of different writers.
When I read "What I Talk About When I Talk About Running" by Haruki Murakami, I was really inspired by his daily routine. Murakami is an exceptional Japanese novelist and part of it is because he exercises his mind and body daily.
Plus, he wakes up early and goes to sleep early practically every day (including weekends!) He has a routine that he sticks to and it brings him great pleasure and productivity.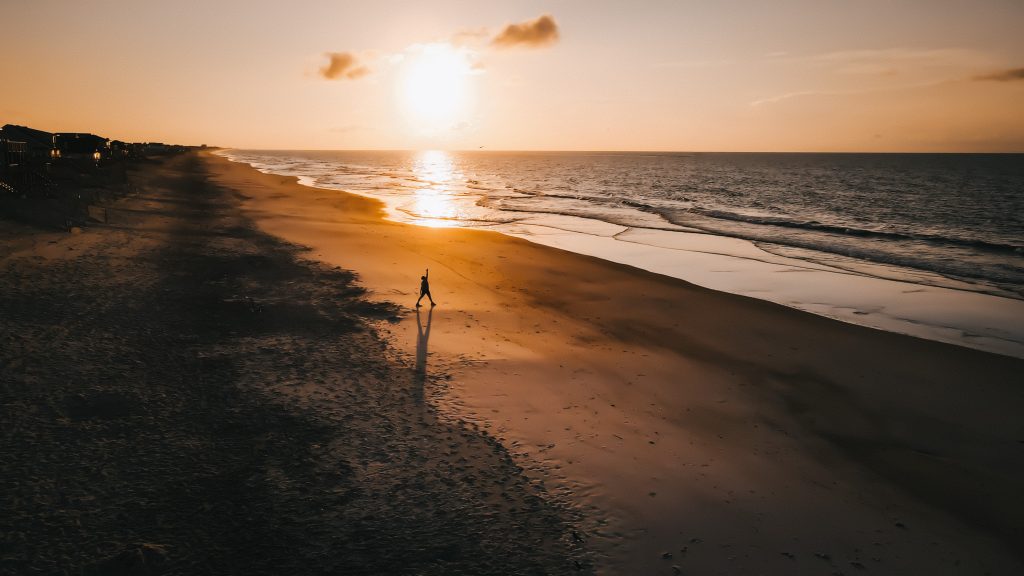 When I was in university, I would watch videos by Ruby Granger. She's a famous study YouTuber who offers great tips for productive and healthy morning and night routines for students and creatives. You can watch her channel here and hopefully draw some inspiration!
Needless to say, you can garner inspiration from anyone's morning routine and adapt the best parts into your own. They will inspire you to wake up early and maximize your day!
5. Have an alarm clock
It is evident that if you are not accustomed to waking up early, you will need the aid of an alarm clock.
If you struggle waking up even with an alarm clock and even when those alarms go off at many intervals, then I have some further tips for you.
Trust me, I've been there. Many times I just laid there buried in my blanket and didn't even register the alarms anymore. (This annoyed everyone else in the household, oops.)
Option 1 – Sunrise alarm clock
One way to get up early using an alarm clock is to get your hands on a sunrise alarm clock. Amazon has many options of these type of clocks. The purpose of this clock is that it wakes you up gradually with a natural light simulation.
When your alarm goes off, your mind and body might trick you into thinking it's still time to sleep because it's too early or dark out. But with this clock, you'll be directly exposed to its light probing you to wake up on time.
Option 2 – Put it out of reach
If option 1 fails or is not for you; then try to put your alarm out of reach!
I don't trust myself anymore. Especially when I make a change in my sleeping schedule. Therefore, I have learned to put my alarm on my bookshelf every time I decide to wake up a little earlier.
In this way, I have two choices:
actually going back to bed which in that moment seems ridiculous because I am physically out of bed or,
carrying on with my day
If your phone alarm or alarm clock is in your reach you might just keep hitting snooze.
You might just not wake up at all until the next alarm goes off, and the next one, and then the next one after that, until you completely tune the sound off.
Yikes.
Been there.
Done that.
Way too many times to count.
Option 3 – Don't hit SNOOZE
Honestly, do not hit snooze. Interrupting your sleep schedule through constant waking up and falling back asleep as you go through alarms will make you more tired than it's worth it.
Try this instead:
Put 1 alarm and don't hit SNOOZE.
If that doesn't work… Put the second and third alarm not more than a minute interval away from each other. Forcing you to click snooze 3 times in the span of 3 minutes. Trust me, by the third time you will be up by the constant re-piercing sound of the alarm clock.
6. Limit screen time and social media
You should try to limit screen time and social media if you want to wake up early. Looking at screens right before bed stimulates our brain too much and therefore makes it harder for us to sleep. Not only that, it also prevent us from having restful sleep.
I would also go as far as saying… limit screen time – or at least social media – in the early morning hours as well. This is largely due to the fact that social media can make us anxious and nervous. These feelings don't help us start our day right. Instead, they make us more tired and demotivated as they expel distracting and distressing thoughts into our minds.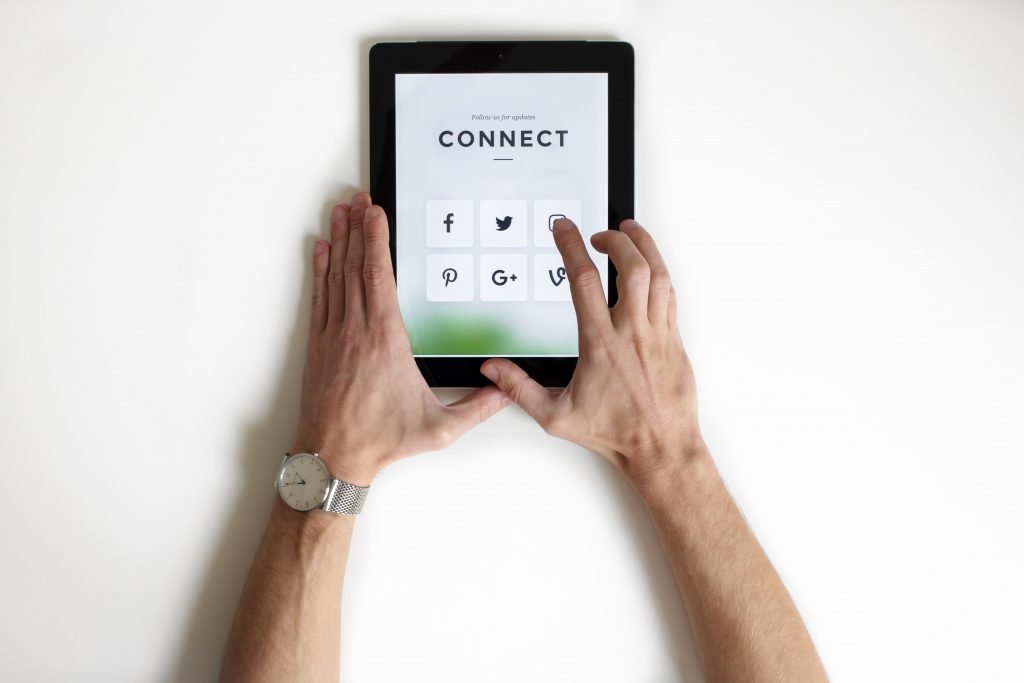 Plus, the blue light from the screens suppresses our melatonin. Looking at screens also throws off our circadian rhythm – the distinction between light and dark – the distinction of being asleep and awake.
Therefore, limit screen times. Put your devices on do-not-disturb and night mode an hour before bed up until the hour after waking.
7. Keep your curtains open
I need to write about this trick because it has helped me a lot especially when springtime started to roll around. If you want to wake up early: keep your curtains open before you go to sleep at night.
This will ensure that you will wake up with natural light in the morning as the light hits your room. (P.S. This tip also works in the wintertime but be prepared to get up an hour later than what you envisioned as it is lighter later in the day during the wintertime.)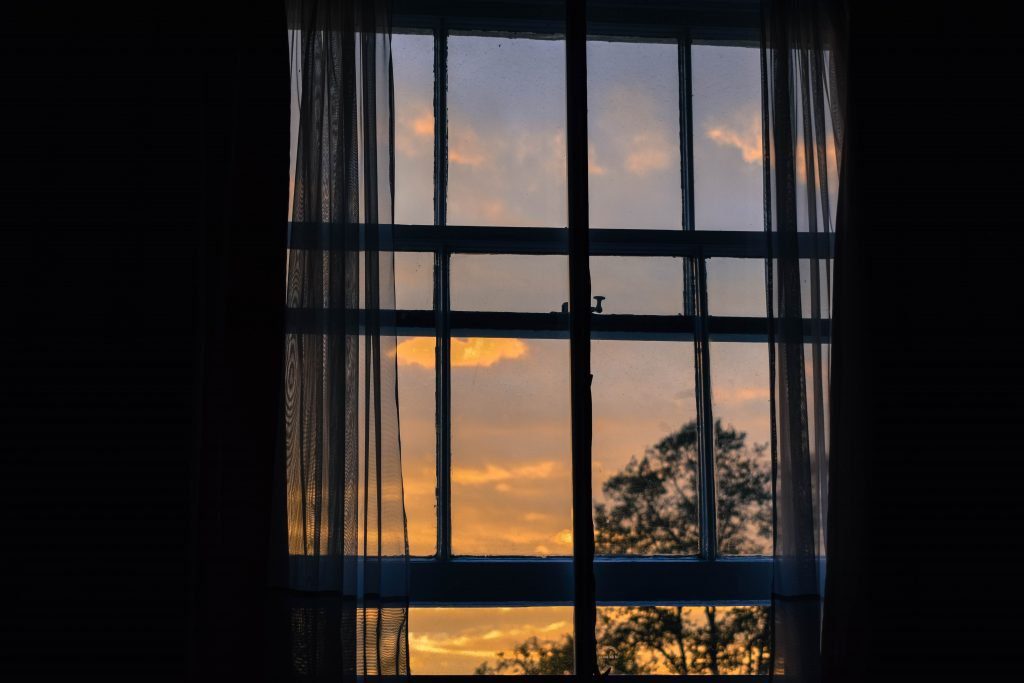 I've been doing this as of late and I've actually been waking up even before my alarm. This is helpful especially on sunny days. The natural light will wake me naturally anywhere between 6 to 7 am. Before I knew it, I was up before my regularly set alarm. As a result, I've also been tired earlier and naturally sleeping earlier in the night too.
If your room is constantly dark then it also can send mixed signals to your brain as it will always believe that it is "nighttime." My mother is like this. Her room is always pitch dark. Her double curtains remain shut all year long. We all joke that she's a vampire but she gets the best sleep out of anyone I have ever known.
Her body knows that when she's in her pitch-dark bedroom, it's time to shut down. The difference is that she has a good sleep cycle, never going to sleep past 11 pm and getting up to her singular alarm that goes off at 7 am on weekdays.
---
I hope you enjoyed these 7 tricks on how to wake up early! As I mentioned, I have used all of these tips to help fix my sleep schedule and to wake up early.
Sleeping is one of the most important health factors in our lives as it impacts not only our days but our whole lives. A good sleep schedule promotes better health, less stress and anxiety, greater productivity, and feelings of well-being.
Let me know which tips you've used in order to wake up early (and be happy while doing so)!
Like this post? Save Pin for later!