This post may contain affiliate links, which means I'll receive a commission if you purchase through my links, at no extra cost to you. Please read my full disclosure for more information.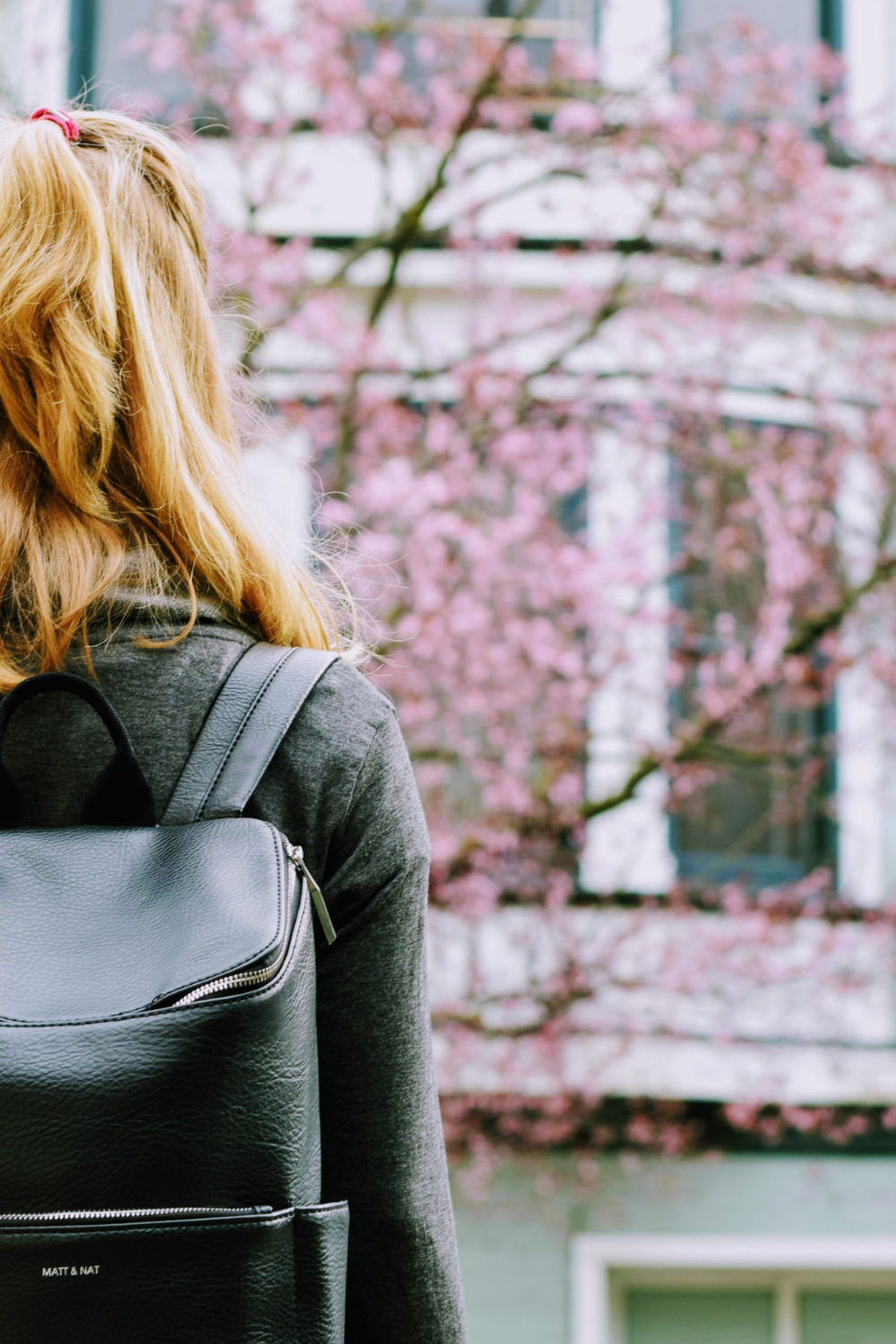 Attaining a 4.0 GPA is no easy endeavour. Yet, it is quite possible with the right tool set, determination, as well as studying and time management skills.
I completed my Undergraduate Degree with 3.7 GPA and my Master's Degree with a 4.0 GPA. But the reality is that I started my first year (of a 5 year University career) with a 1.7 GPA. That is until I incorporated the 10 following tips listed below.
Without further ado, here are my 10 tips on how to attain a 4.0 GPA in University or College! I am giving this advice as a Master's degree graduate.
---
1. Never go in short sighted
My first tip on how to attain a 4.0 GPA in University or College would be to never go into anything short sighted.
What do I mean by that?
It's quite a simple concept but it requires some work and research on your part. I'll break this down into three brief sections 1.1 Classes 1.2 Program and Degree Requirements and 1.3 Assignments.
These tips apply to any stage of your university career.
1.1 Do your research on the classes you pick
In university the last thing you want is to be stuck with a class you can't be refunded for or can't drop without academic repercussions, as in the class remains credited on your transcript.
Doing a preliminary research beforehand will help prevent you from these stressful situations, and in worst case, a situation that could lower your GPA.
Before enrolling in classes, I do a search online and consult the general syllabus, the material, and what other students had to say for a specific class and/or professor. Although nothing is written in stone, comparing experiences of others will give you an idea of what's to come.
Essentially, don't be afraid to look at many different course syllabi. You never know if a course might interest you or suit your method of learning more than other courses that appeal to you simply by their title. In these cases, specific topics – as found in the course description – matter.
1.2 Program and degree requirements
This brings us to next aspect of your university (or college) career that you should not be short sighted of: program and degree requirements.
During my undergraduate degree at the University of Toronto, we had a term called Breadth Requirements, which involves completing different categories (i.e., requirements) to gain knowledge outside of your main field of study.
My field was in the Humanities, I had a double major in English and French Language and Literature. Therefore, I took Astronomy for the mathematical universe requirement, Sociology for society and its institution requirement, Psychology for thought, belief, and behaviour requirement, and the list goes on.
For filling these breadth requirements during my undergrad, I had meticulously planned the different options I could take and when I could take them. This was highly useful as I also had to consider – and most importantly, to complete – program requirements for both English and French.
If I didn't consult my choices and align my interests – especially for the limited breadth requirement classes offered – I would have found myself in a great dilemma. I would have despised the classes of the "required fields" even more if I could only hastily take what was left over rather than what appealed to me.
I do believe that academic performance can greatly depend on your excitement level towards a course. We can't always choose the perfect course but we should still strive to make informed choices before missing the opportunity to do so.
Essentially, plan ahead no matter which academic year you are entering. You do not want to lower your GPS, miss credits, or not be able to get into the classes required for your program and degree requirements.
1.3 Assignments
As I mentioned above, carefully selecting classes will help prevent major GPA pitfalls. Not only should we try to choose the classes that interests us the most, but we should go for the classes in which the assignment styles – or how the grades are allocated – that match our test-taking and our learning styles the most.
In my undergraduate years, I was surprised at how diverse the evaluations varied from different courses and professors. Some classes have presentations, others have daunting 30-50% finals and/or low percentage midterms. Others had weekly short papers and assignments due. While some classes have a big focus on attendance and participation.
Although I fare well regardless of the different evaluations, I do have a preference in personal assignments as opposed to course examination.
One of the reasons why it's important to choose or be knowledgeable of which evaluation method that suits you is to reframe your belief of 'bird courses.' Someone's 'bird course' could be a hellish nightmare for your studying method and your testing style.
I find that there isn't really such a thing as 'bird courses' or 'easy courses' in university. Every time I thought a class would be easier it was immediately harder, and consequently when I thought a course would be super hard, it became easy.
What I noticed? The amount of effort I put in and my determination to overcome the expectations of a class keep me consistent in doing good work.
Another tip I want to mention – concerning assignments – is to never be short-sighted when you present your work or take an exam. Being underprepared and too lazy or nonchalant to care will cost you when a question is posed to you after a presentation or during an exam.
The worst part is that others will sense it. Your professor, your TA (teaching assistant), or your peers will notice when they're marking you or asking you questions that you haven't done the work thoroughly enough.
The point of university is to push yourself and to present your perspective and your research. I would even say as much that sometimes you present something – with proofs – somewhat new or from a different angle to your instructors.
University as opposed to high school is more collaborative than passive in your learning. In these cases, ignorance is not bliss. Ignorance will cost your GPA.
2. Do all the readings, and then some
What do 4.0 students all have in common?
They do their readings on time!
When you are always on time and always ahead of the weeks' readings, there is no playing catch up or skipping readings.
In this matter, you can be completely focused in class. When you don't do the readings; you have a harder time understanding the lessons and discussions presented in class. You spend most of your time scrambling to write down the essentials without even knowing what the essentials are to begin with.
4.0 students all say that they do almost all of their readings on time. One of my bestest university friends would always get the readings done on time and this habit was apparent in her grades.
Furthermore, doing the readings are crucial to your comprehension. There are a lot of topics that professors can't cover in class-time and therefore, they expect you to have done the work and research on your own time.
A core component of university is the ability to teach yourself with the material offered, as well as, to come to conclusions on your own.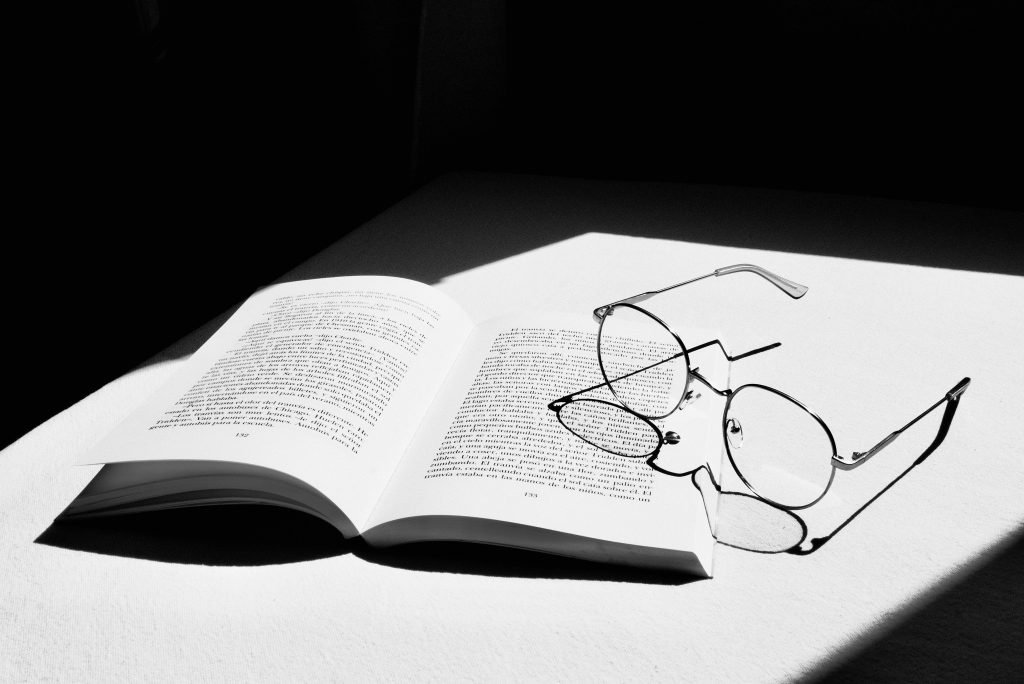 Well, what about the 'and then some?'
Sometimes professor add or link to supplementary articles and readings that can help guide you further in your research and clarify certain questions you have.
Part of being a dedicated student is to take what you are offered. An engaged student, one that does the supplementary readings and refers to it to advance their papers or analysis, can obtain greater grades for their effort and interest.
Professors are not robots; they want engagement. So long as you still follow the rules and the topic of the assignment given and so long as you do the actual required readings for that week's course and discussion. Then, there is nothing wrong with supplementary readings.
3. Make spreadsheets
In order to get all of your readings and assignments done on time, I would recommend making a spreadsheet of both all of your assignments and all of your readings for the semester.
These spreadsheets will help keep you always on track.
In my spreadsheets I would add a column for the course title, the due date, the percentage (if we are talking about assignments), and a blank column for a checkmark when completed.
Having these spreadsheets at the ready will make it easier to manage your time. You can schedule time for studying, readings, working on assignments, and other obligations.
Additionally, it helps you with under-estimating the time an assignment will take you, and helps reduce your stress and anxiety when you can find the gaps of time in your schedule to do school work.
4. Attend all of your lectures and tutorials
My fourth tip would be to attend all of your lectures and tutorials (seminars.) Obviously the most important priority would be the lectures but I know that many seminars count for participation marks and the ideas discussed in them can be invaluable.
When you attend all of your classes, you limit the risk of missing out on key details for upcoming tests, assignments, concepts, and etc.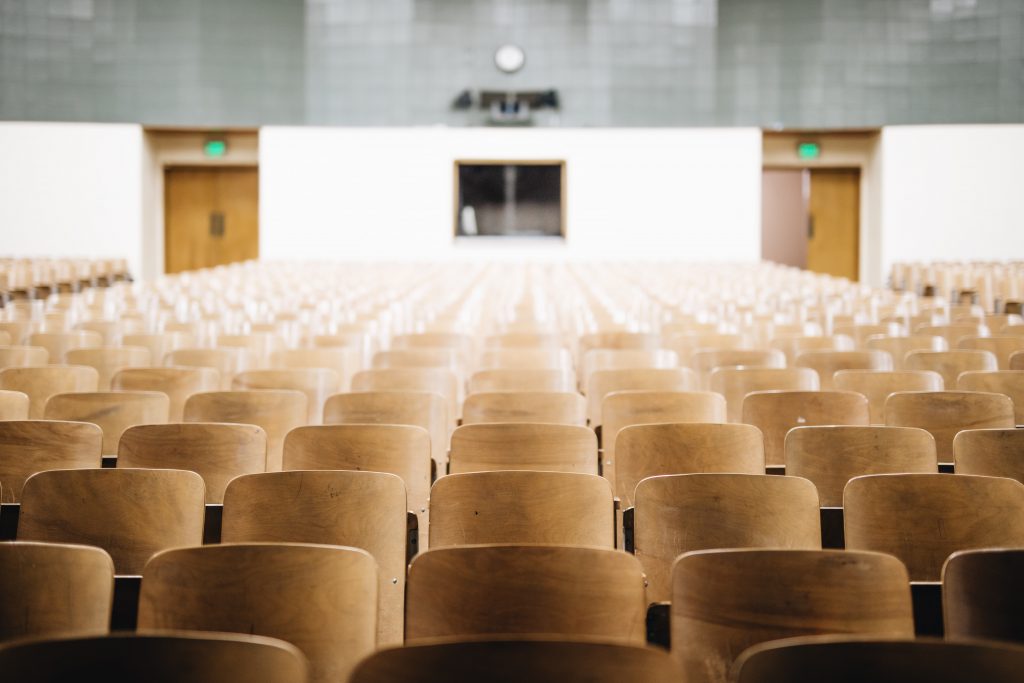 From experience, I find that other people's notes will never cover it. There are questions that get answered and some of these questions might not be relevant to your peers but highly helpful for yourself.
I usually take multiple pages of notes and I knew many friends that only wrote a few key points in bullet form. Unless you were them; you wouldn't understand their notes. Everyone has a different learning and note-taking style.
You're better off being in class in order to get the right material and further understand the topics you struggle with.
I had a class in which the professor wanted us to mention specific discussions we've had in class – since it wasn't material that was offered – as answers to classroom quizzes.
And so in this way, participation points are also very important for your in-class attendance and your attentiveness.
And, a big and, every class you miss is money down the drain. Tuition is not cheap. Every time you skip classes; you lose money.
Plus, when you attend all of your classes and tutorials (seminars) you get to further build on your connection with your professors and your peers. You can even make friends. I have made a handful of friends this way as we sought each other out after sharing the same classes!
5. Make acquaintances and join groups
My next tip is to make acquaintances and join groups – online and in-person groups – in order to discuss the material, get extra notes, and clarification.
Remember when I said to attend classes and seminars: this is exactly where you can forge your relationships with professors, teaching assistants, and classmates.
Another way to build connections would be to attend office hours. Your professors will be familiarized with your face through your engagement of wanting to understand the material.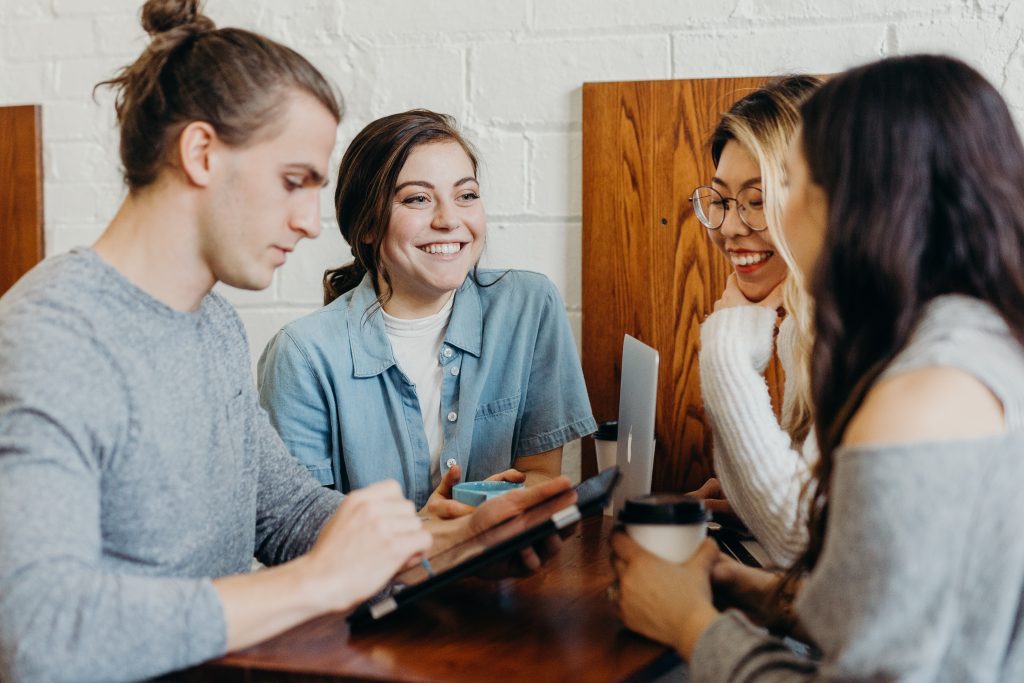 You can also participate in online forums and group discussions whether offered or encouraged by the professors and/or TA – or not.
Another thing to keep in mind would be to join Facebook groups that someone created for the class. Sometimes these groups also have extra material and exam preparation from the previous years. Joining Facebook groups really helped me to further complete my notes in classes that had a lot of content.
6. Review your notes instantly
My sixth tip is to review your classroom notes instantly while they are still fresh in your mind. When you leave your notes aside for a couple of days, or worse, for a couple of weeks, you might find a lot of blank spaces.
In this way, you can instantly repair the sections you missed or don't understand as you can fill them in from fresh memory, your textbooks, or your classmates.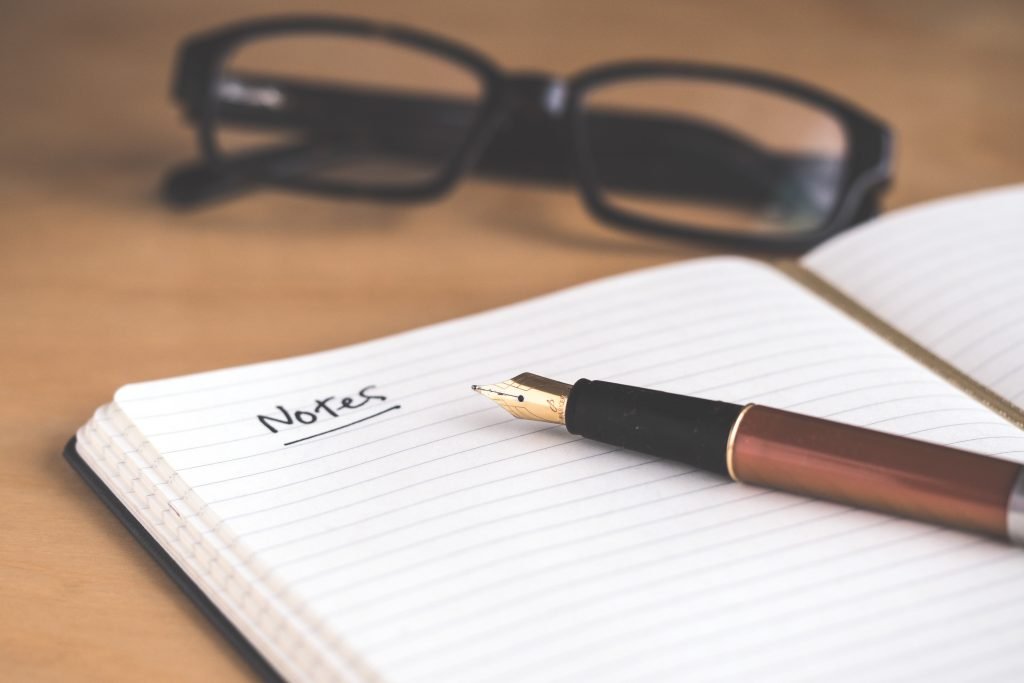 Don't wait for the end of the semester when it all adds up to review your notes. Your material should remain pretty fresh in mind throughout the semester.
So when exam time comes around you could review and focus more on the material that remains the hardest to retain, rather than going through the whole thing and relearn the whole course material in the span of one week or worse, the night before.
7. Do the work before it's due
Similarly, get started on your studying and your assignments earlier. Make false deadlines for yourself and try to reach them without fault.
As a rule of thumb, you should always consider starting to study for an exam a week before the exam and spend the day before only reviewing key concept or the things that you are less confident about.
As for assignments and essays, start thinking of your essay thesis/topic when the assignment is given to you. And start doing the research, because even if you don't write the essay until the very last days (or hours), at least you will have a clear idea and a list of researched sources at hand. You'll just have to put the whole thing together coherently.
But as with examination, it is much better to have your essay done before the due date and you can spend the day its due just looking over it and finding the last of the grammatical errors. A chance you don't get when you are finishing up an essay that's due in 10 minutes.
Also, submitting assignment late might duck you points and percentage and that really isn't worth it when you want to reach your full potential of a 4.0 GPA.
Trust me, I've been there a few times. Luckily, I had learned my lesson by the time Grad school came around!
8. Make review sheets
Similarly to making spreadsheets of your readings and assignments, making review sheets will also remind you of the key takeaways.
You can write down the key concepts in your own handwriting without consulting your notes, and repeating the process until you're confident you have learned them. Then you just need to refer to the review sheets whenever you feel less confident.
This practice further helps prepare you for the unknown.
For example: the day of the exam you might forget a concept but the exam is in half hour. Yet, you don't have time to look at your notes or find the concept because 1) you're nervous 2) the exam is so soon 3) your notes are at home or buried in a multitude of computer files.
Therefore, I recommend writing down the most important notes and concepts and on top of that anything you struggle with in a review sheet.
9. Teach others (and yourself) the concepts you struggle the most with
You ever heard of practicing your speech/presentation in the mirror or in front of family members and friends? The same principle applies here.
The parts you don't remember well say them out loud to yourself. Try to explain them to yourself first. And then proceed by explaining it to someone in your life that knows nothing about the topics (or does) and see if you understood and described it well enough for them to also follow along.
If you can teach it, you've mastered it.
10. Make sure to incorporate feedback
The whole point of university is to learn and to adapt!
Doing the same mistake twice will make your professors much less lenient. You should tru to
take time to actually see the responses to your assignments, essays, and exams. Even if you have a good grade!
In response, moving forward you should incorporate the feedback that has been offered to you by your professors and teaching assistants.
Every evaluator, every class, as well as every assignment is unique in its own way. Part of the job of being an accommodating and learned student is to be able to incorporate different methods of learning while remaining true to your own research and capacities in your work.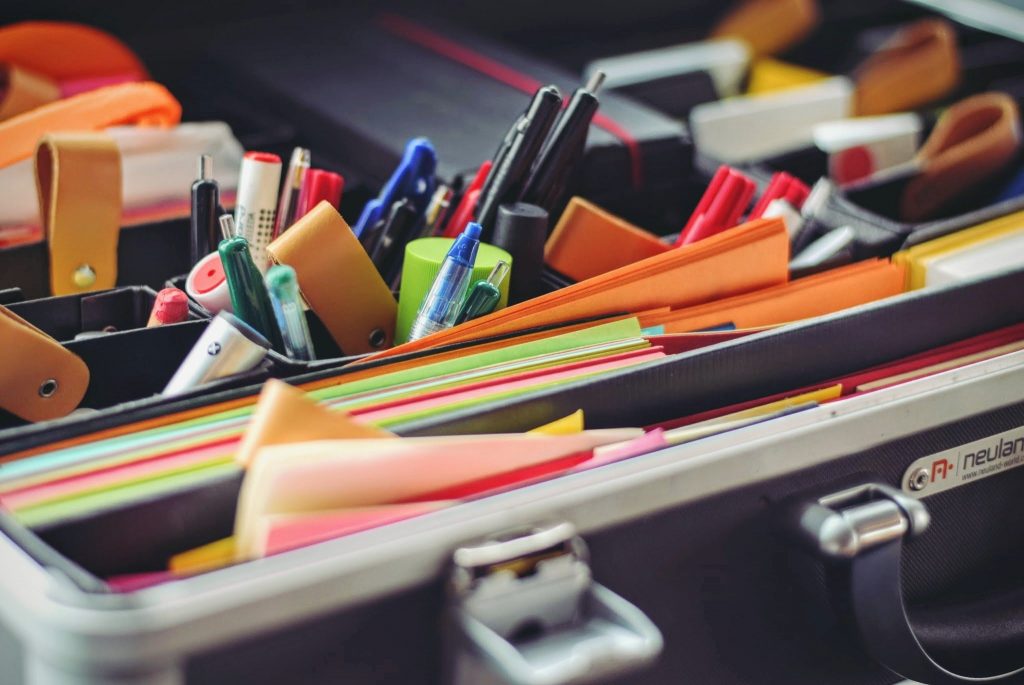 ---
I really hope you've enjoyed and can benefit from my top 10 tips on how to attain a 4.0 GPA in University or College!
Please let me know which tips you personally abide to! Also let me know what kind of college/university posts you would love to see from me!
Love this post? Save Pin for later!