This post may contain affiliate links, which means I'll receive a commission if you purchase through my links, at no extra cost to you. Please read my full disclosure for more information.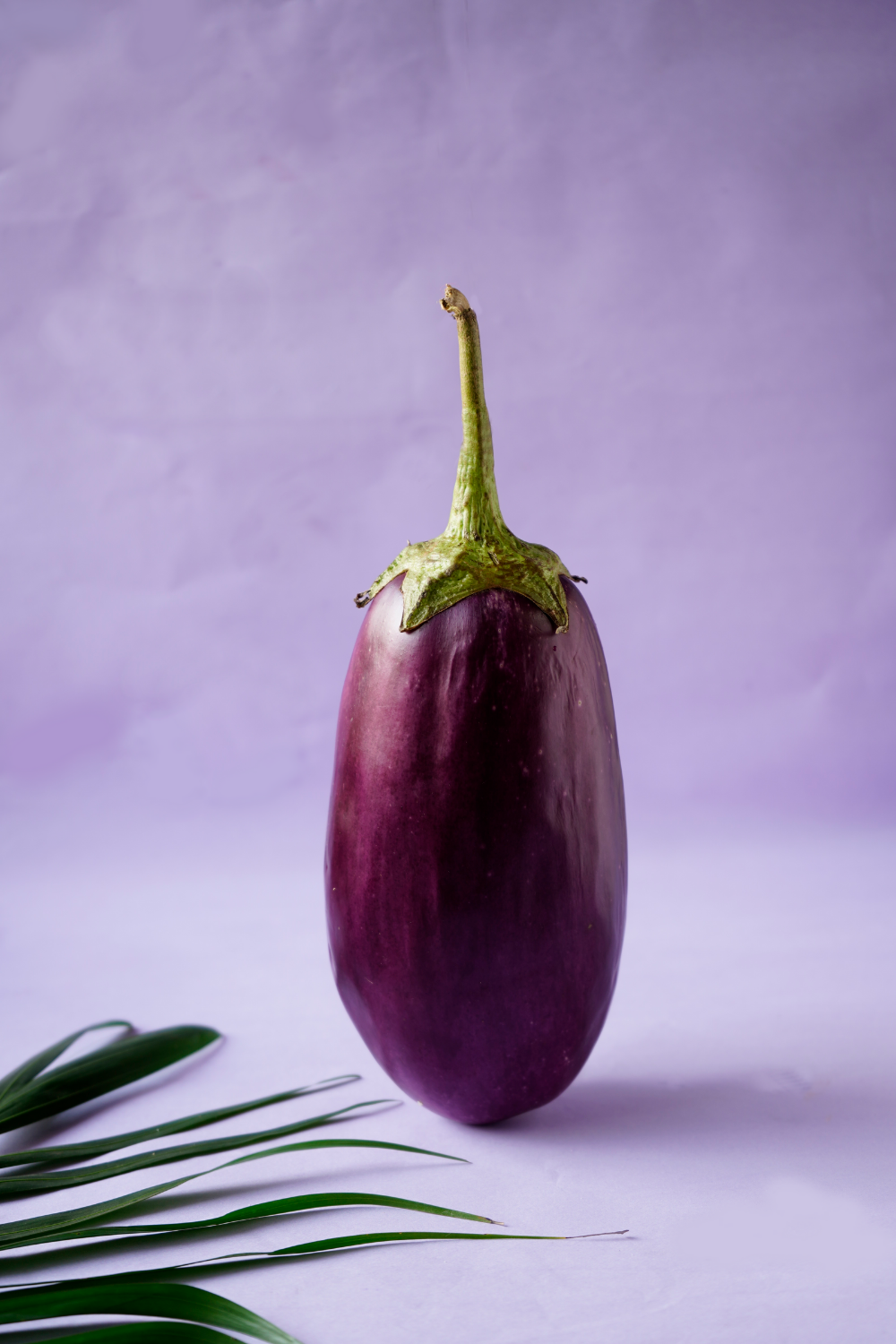 In this recipe, I demonstrate the ingredients, materials, time, as well as the steps on how to cook eggplants with tomatoes and eggs appetizer. It is a Persian dish and/or dip called Mirza Ghasemi.
As usual, it is actually very flavourful, hearty, and surprisingly a healthy dish if you fry the ingredients with olive oil instead of vegetable oil.
Mirza Ghasemi can be an appetizer or even a main dish, depending on how you serve it. It could be a dipping sauce for bread or you can add it on top of your white rice!
Either way, it's delicious and easy to make!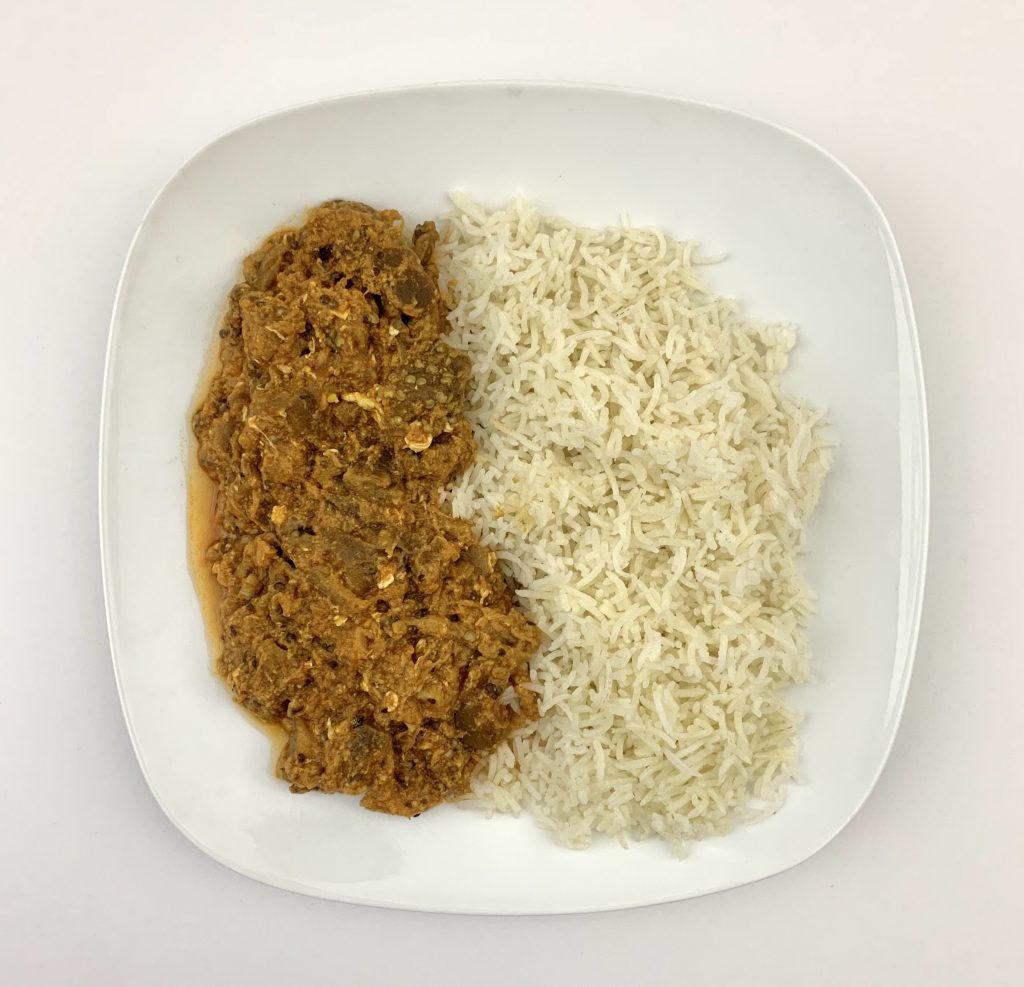 ---
Ingredients
Optional
Basmati white rice
Bread (baguette, pita, or naan)
---
Materials
---
Time
Baking time: 30-45 min
Preparing time: 30 min
Total time: 1 hour
---
Recipe
Step 1
Put your whole eggplants on an aluminum baking tray
Put them in the oven at 420F
Leave the eggplants in for 30 to 45 min

You need to bake them in order to get the eggplants soft and be able to peel off the eggplant's skin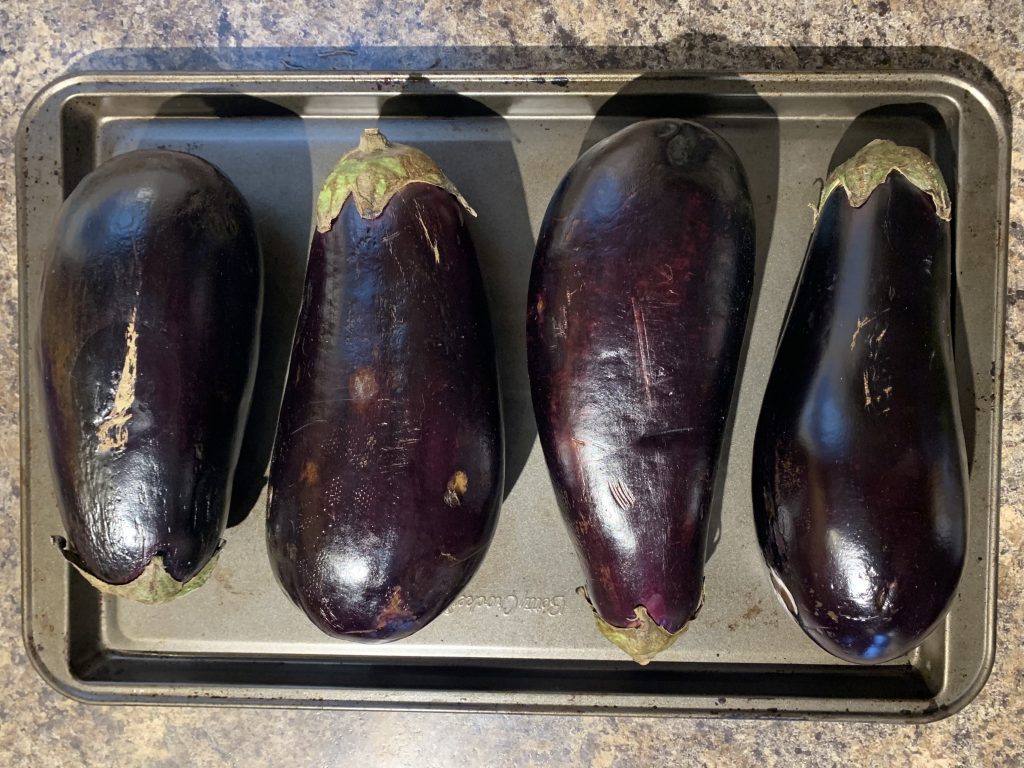 Step 2
In the meanwhile, clean 1 whole garlic head and chop the cloves into pieces

You can also prepare your rice in the meanwhile if you wish to serve it as a dish with the eggplant!
Step 3
After 30-45min, take out your eggplants and let them cool down for 5 minutes
Then, using your fingers or with the aid of a knife, gently peel the exterior skin of the eggplant from the top to bottom

Make sure you only skin the outer layer

Then, cut off the top ends of the eggplants
Using a knife and a cutting board, cut your large eggplants into small cube-like pieces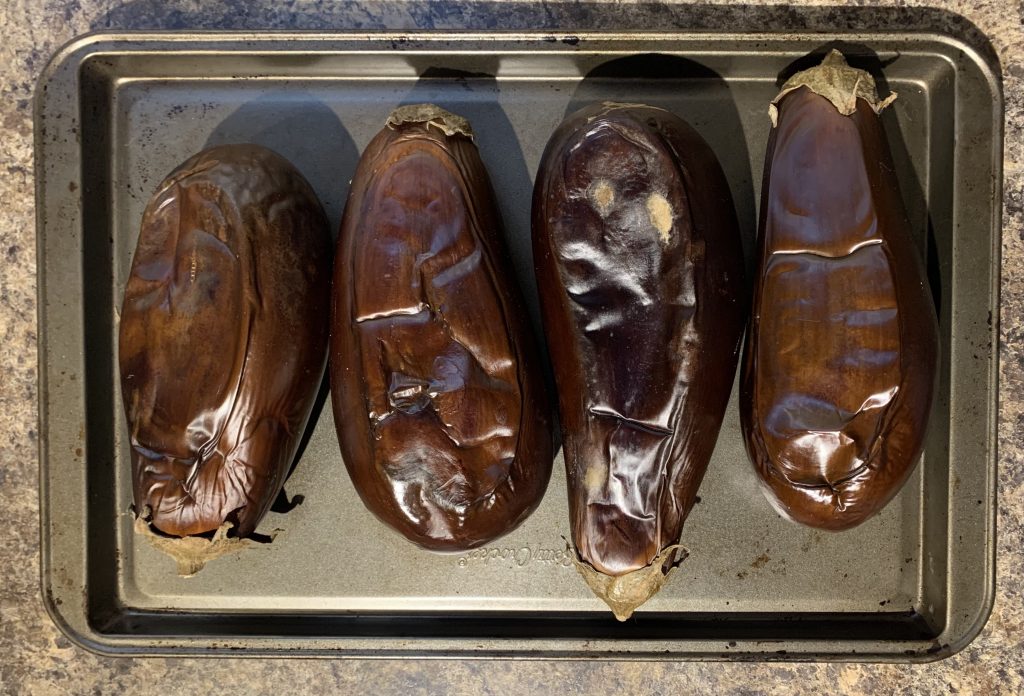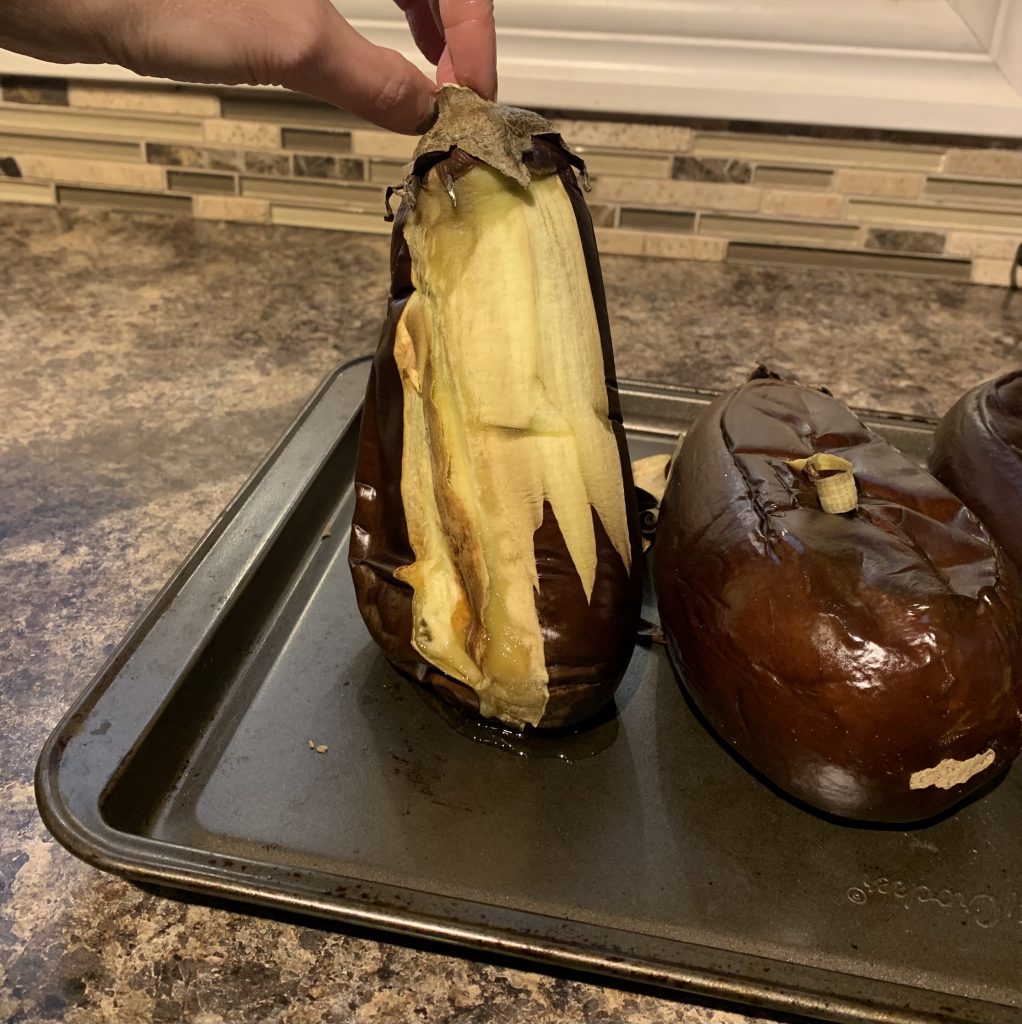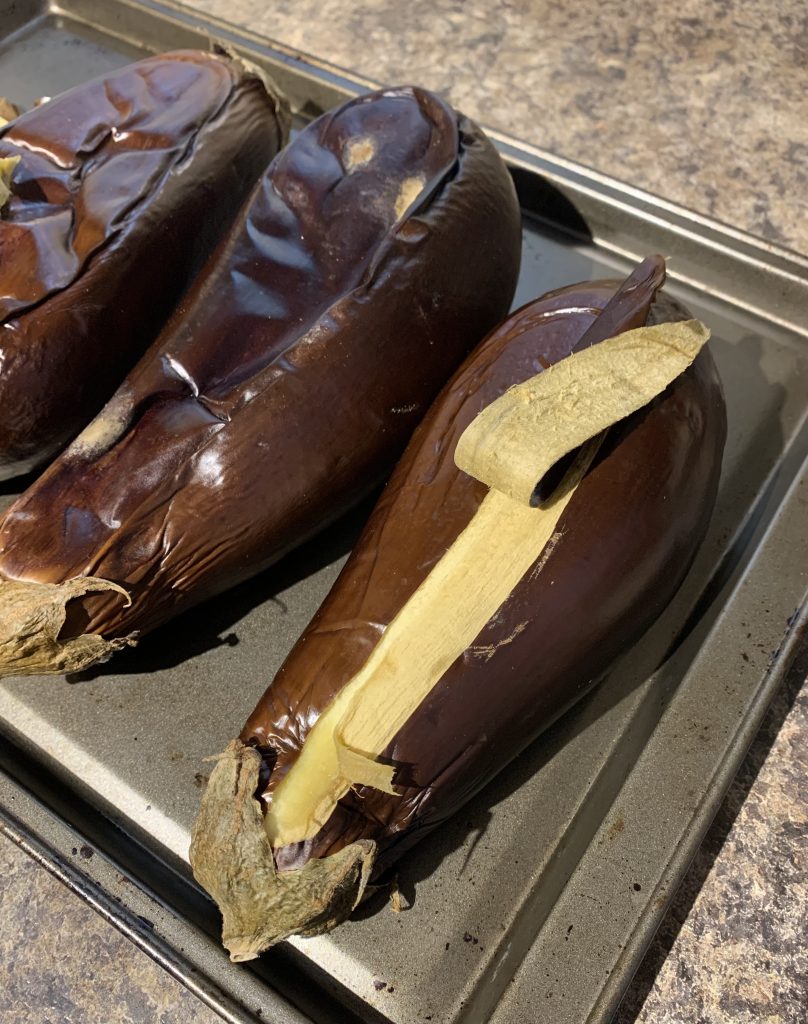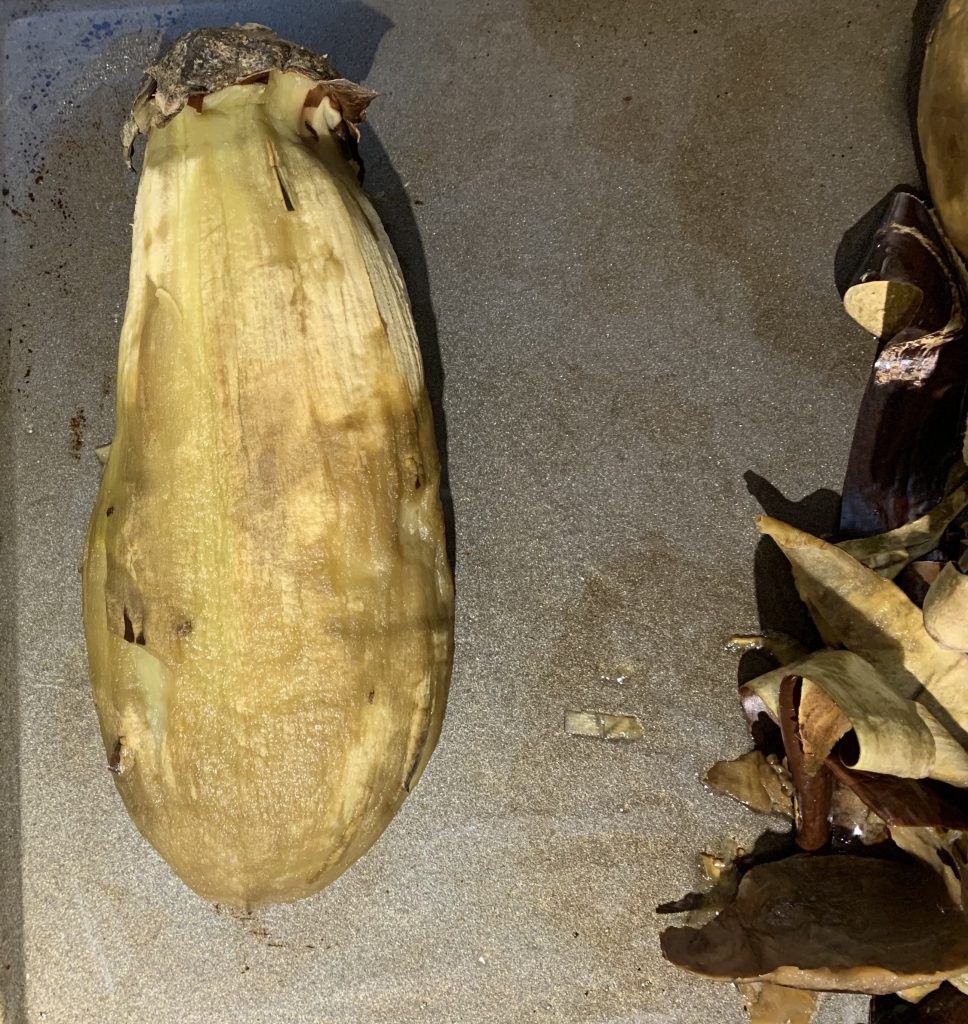 Step 4
Then add your cube-like pieces of eggplant to fry next

You can also add a little bit of water if you find that your eggplants are not soft "mushy" enough from when you cooked them in the oven
If the eggplant pieces are still too hard, you can let them cook a bit by putting the lid onto your pan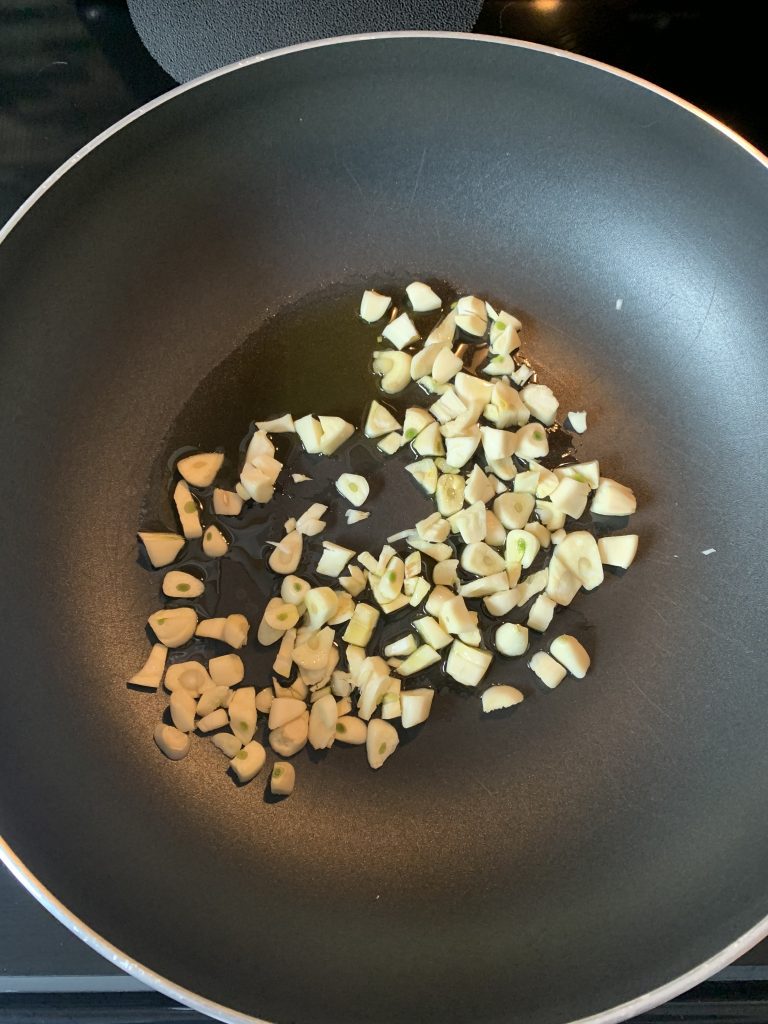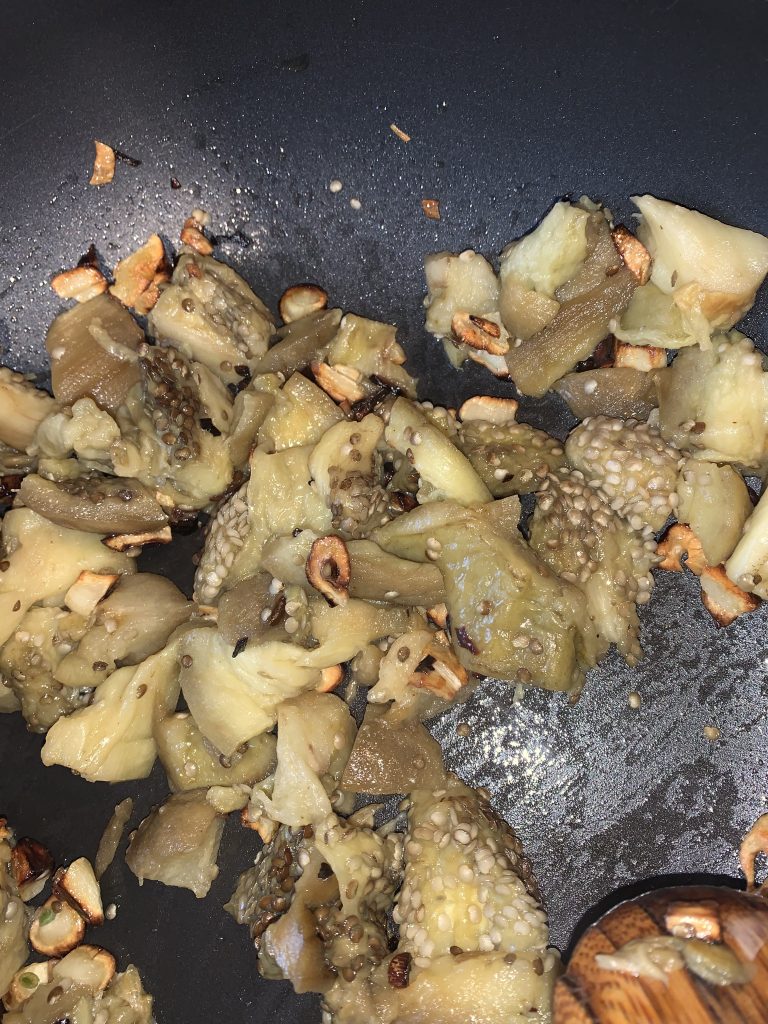 Step 5
When everything is fried and the eggplants are soft and mushy in the pan;
Step 6
Make sure that everything is cooked and condensed, that the pan has no more water before adding in the eggs

Eggs are the last ingredients to cook in this recipe

Add your 4 eggs in the pan and mix them in until they are fully cooked
Then serve your eggplants with tomatoes and eggs appetizer with white rice and/or bread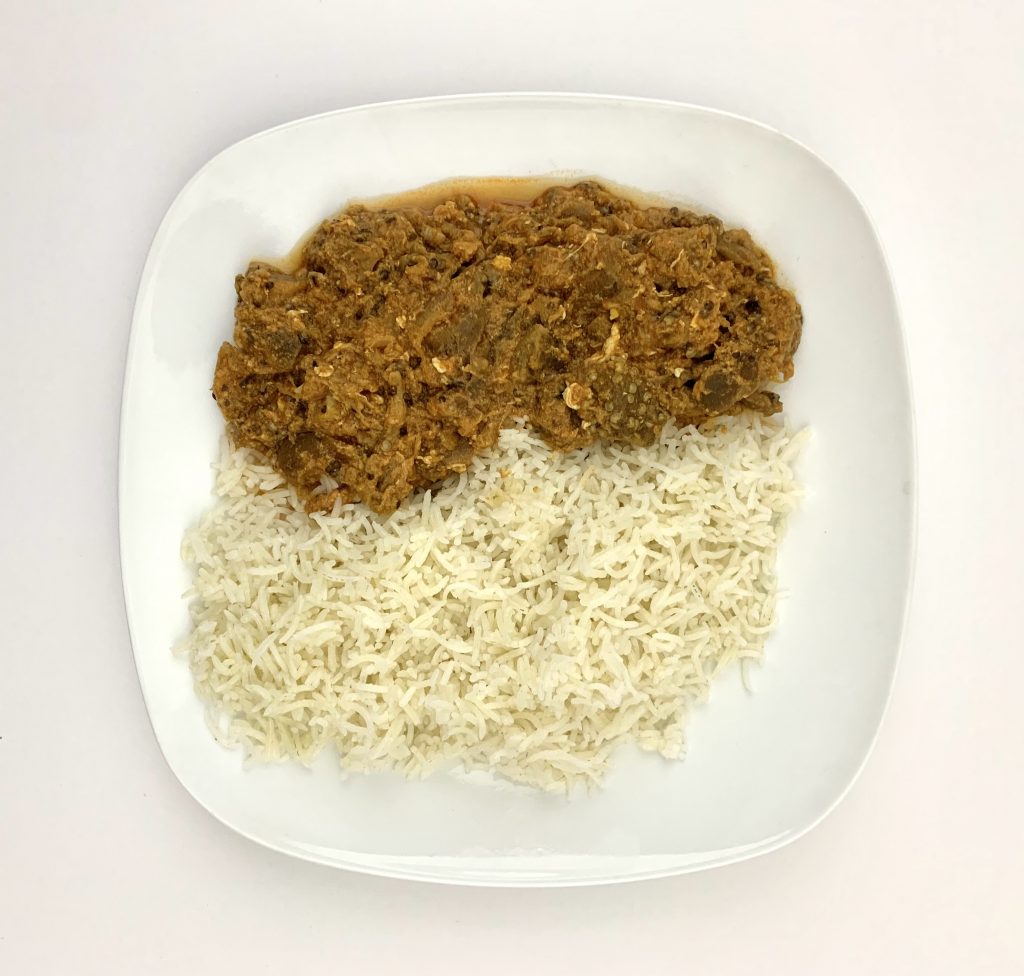 ---
I hope you enjoyed this tasty Persian recipe. Mirza Ghasemi (Eggplants with Tomatoes and Eggs Appetizer) is amazing to serve to your guests before the main course of your dinner.
You can serve it with baguette bread or pita bread and sit back as you watch your guests hungrily dip in their naan breads in the dip-like appetizer.
For eggplant lovers, you can serve Mirza Ghasemi over traditional basmati white rice which makes for a delicious and fulfilling meal.