This post may contain affiliate links, which means I'll receive a commission if you purchase through my links, at no extra cost to you. Please read my full disclosure for more information.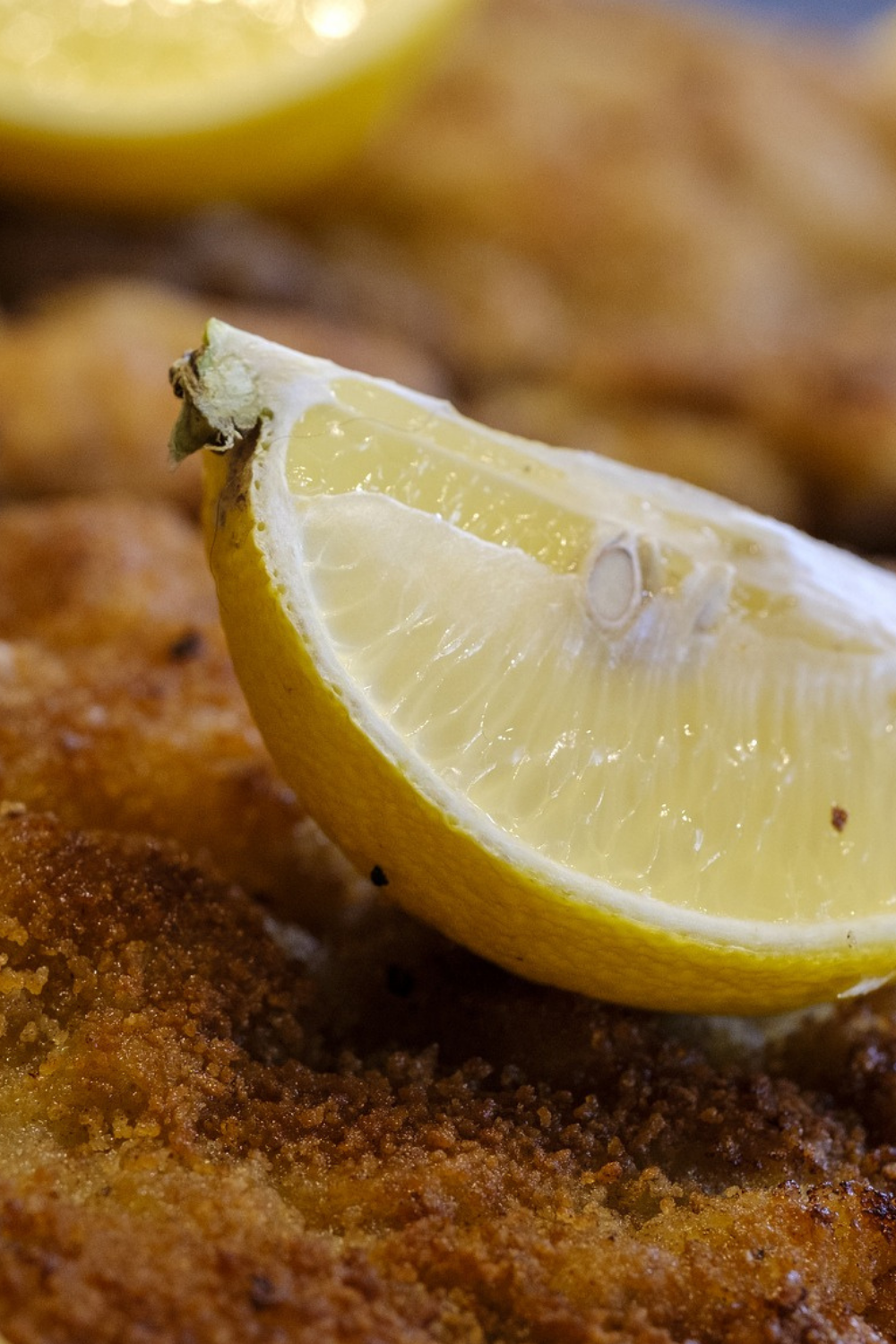 I grew up making and eating chicken schnitzel with my parents. However, it is not the most healthiest recipe but swiping the regular breadcrumbs and white flour with almond flour. As well as frying the meat in coconut oil rather than vegetable or canola oil.
For keto recipes, I often use almond flour as a substitute.
This recipe is simple, delicious, and contains much less carbohydrates than the traditional schnitzel recipe.
In this post, I list the ingredient, spices, materials, time, and steps in order to make this delicious and simple keto chicken schnitzel recipe.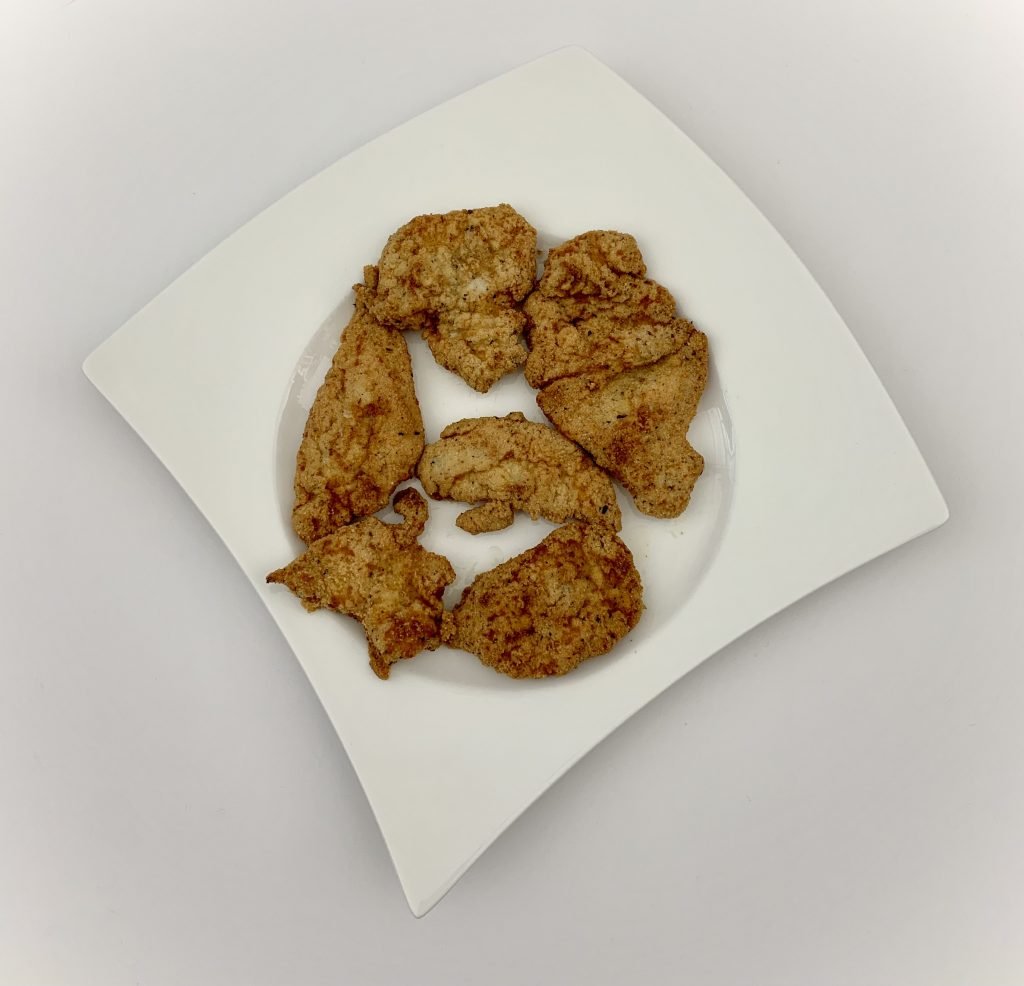 ---
Ingredients
2 large eggs
35% cream
Almond flour
Chicken breast
Coconut oil
Spices
---
Materials
---
Time
Prep Time: 30 min
Frying Time: 1 hour (for a kilo meat)
---
Recipe
Step 1
In a large sized bowl, break in 2 eggs and whisk them using the aid of a whisk or fork

Then add a splash of 35% cream
Then add in the spices of your liking, I added:

Grounded black pepper
Grounded pink salt
Dried basil powder
Garlic powder
Step 2
In a second large sized bowl, add in 2 full cups of almond flour

You can add more if you need more during the breading process
Once again, add the spices to your liking into this bowl, I added:

Grounded black pepper
Grounded pink salt
Dried basil powder
Garlic powder
Step 3
Clean and cut your chicken breast into medium sized pieces – too large or too small pieces will either over-fry the chicken or not cook it well enough
Step 4
Using a fork put your chicken breast pieces in the egg bowl and flip both sides to get the yolk on both side
Lift the piece out of the bowl and drain it slightly
Then add the egg covered chicken piece into the second bowl with the almond flour
In the flour bowl, pat your chicken with the almond flour on all sides using your fingers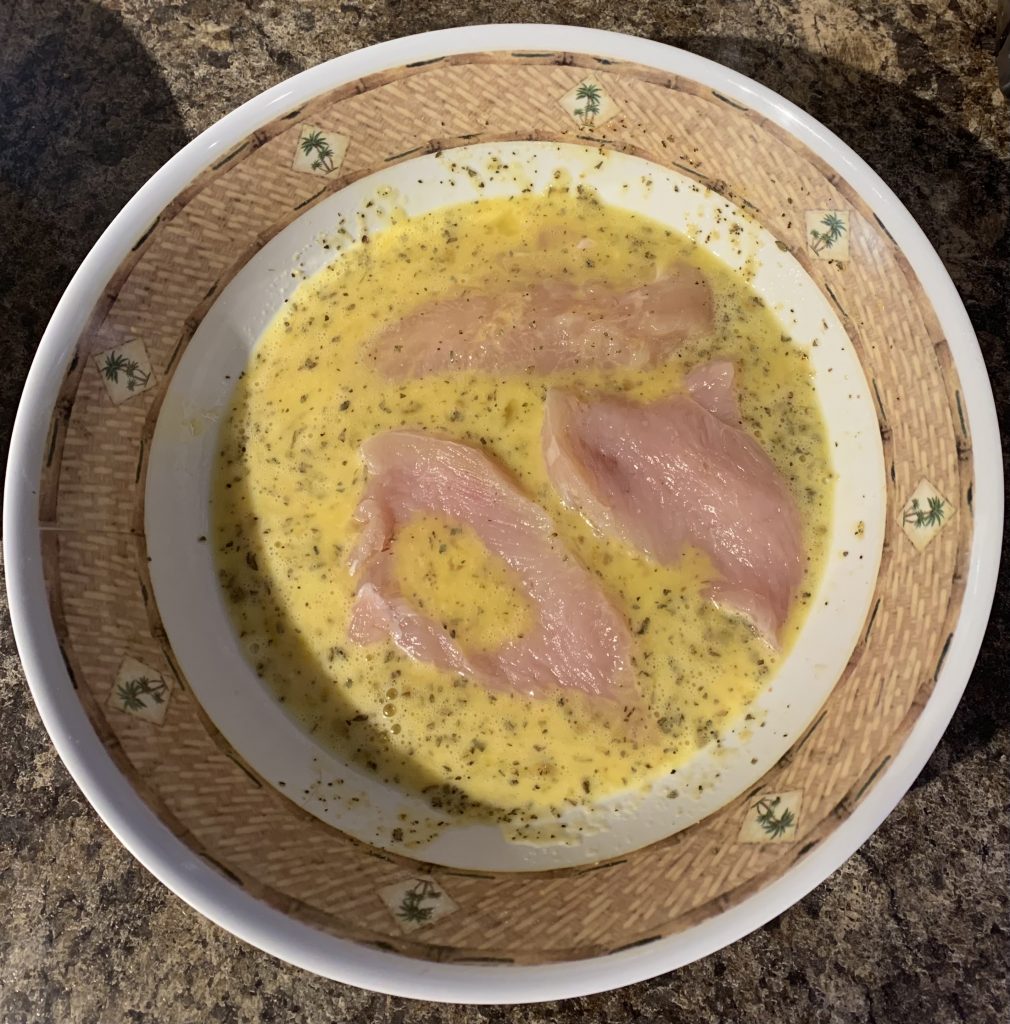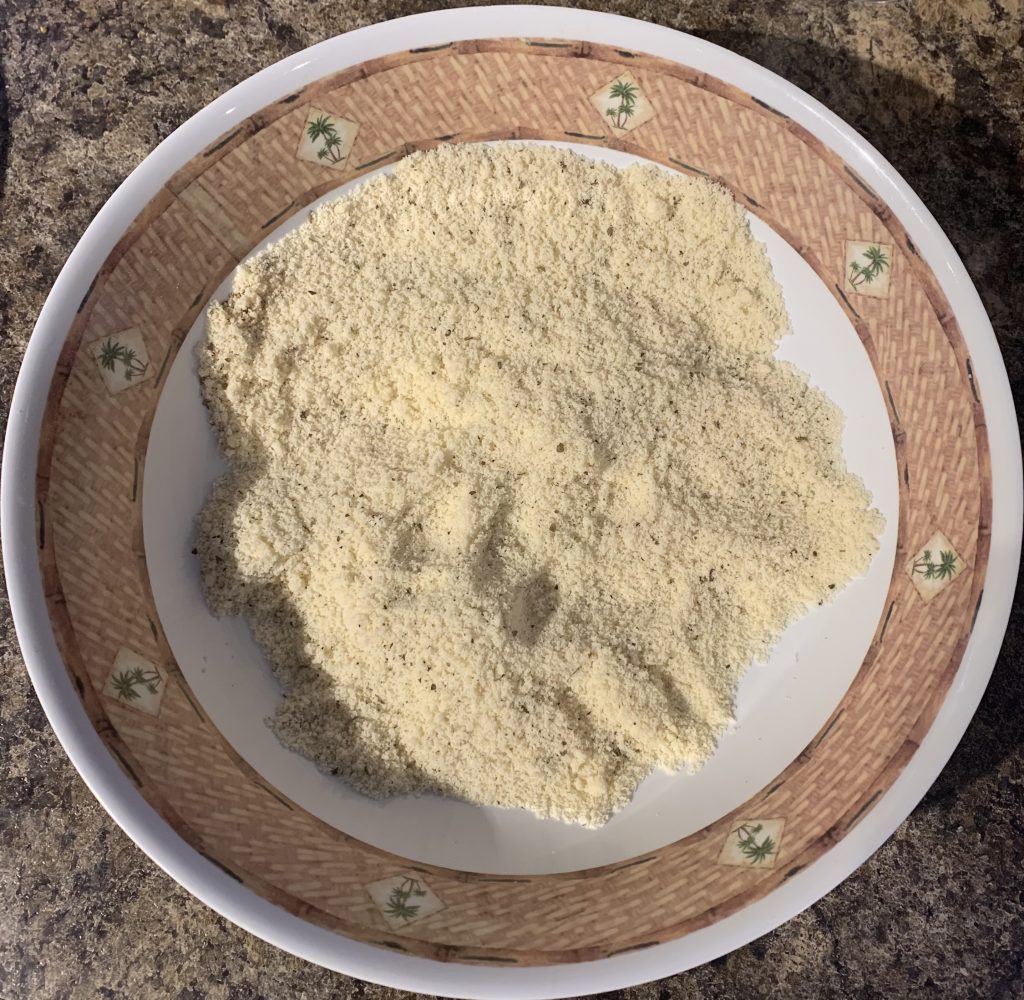 Step 5
Add coconut oil in your large fry pan
Add your now battered chicken pieces in the large pan to fry
Carefully use a cooking tong in order not to burn yourself and to cook the meat on both sides

Frying almond flour takes much longer than regular flour

It took around 1 hour for a kilo chicken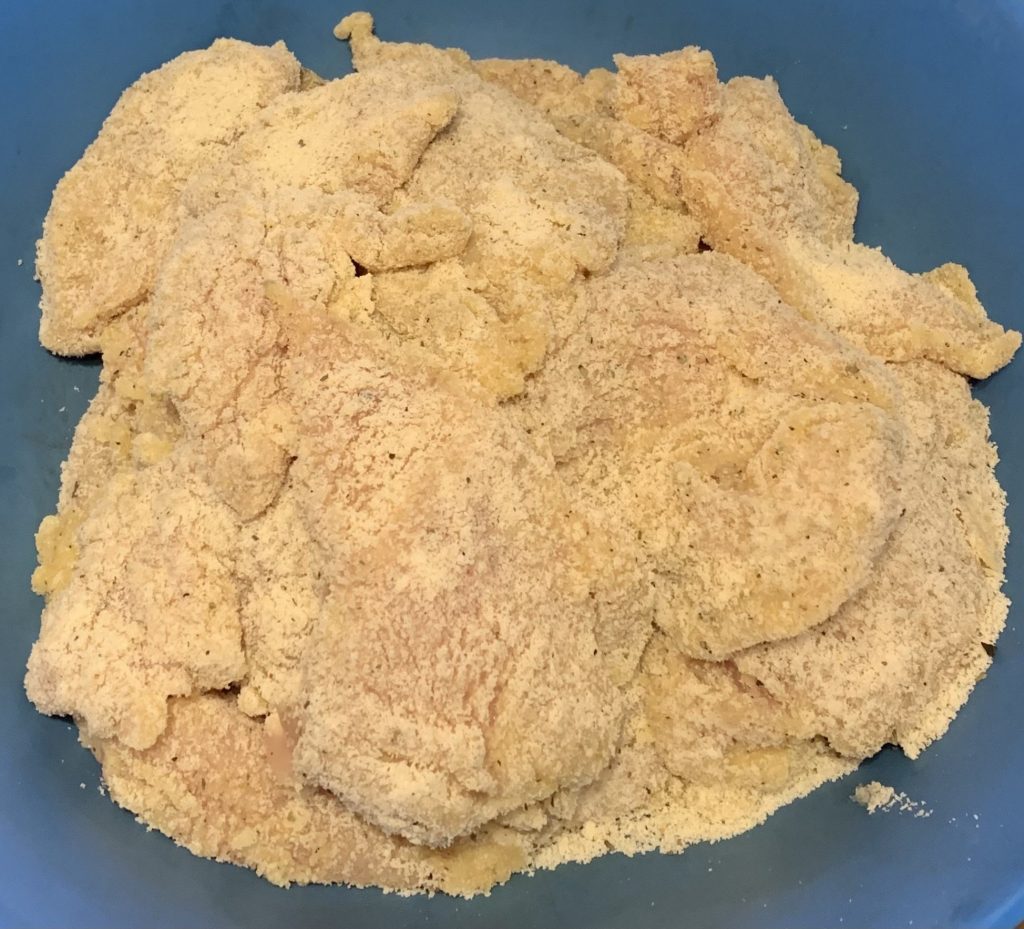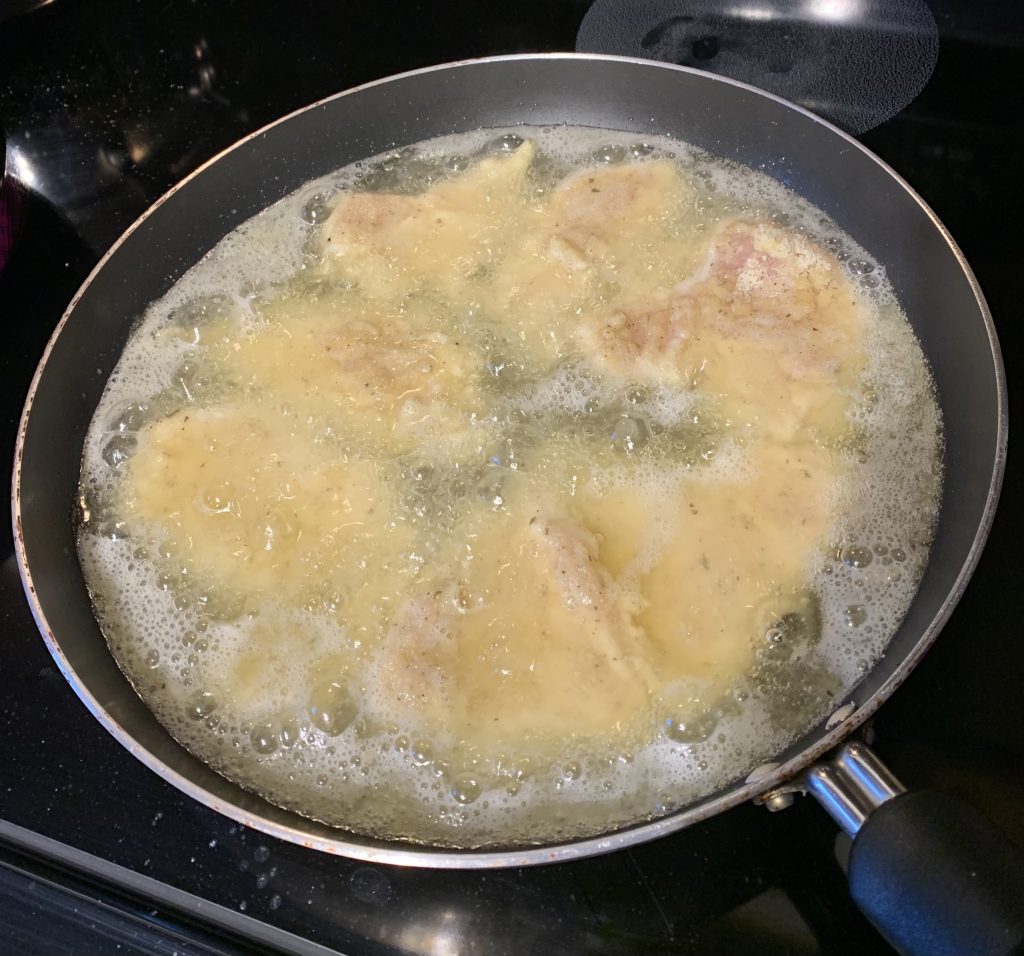 ---
I hope you enjoyed this keto version of making and frying chicken schnitzel.
Let me know if you would like other keto adapted recipes for me to make and share!