This post may contain affiliate links, which means I'll receive a commission if you purchase through my links, at no extra cost to you. Please read my full disclosure for more information.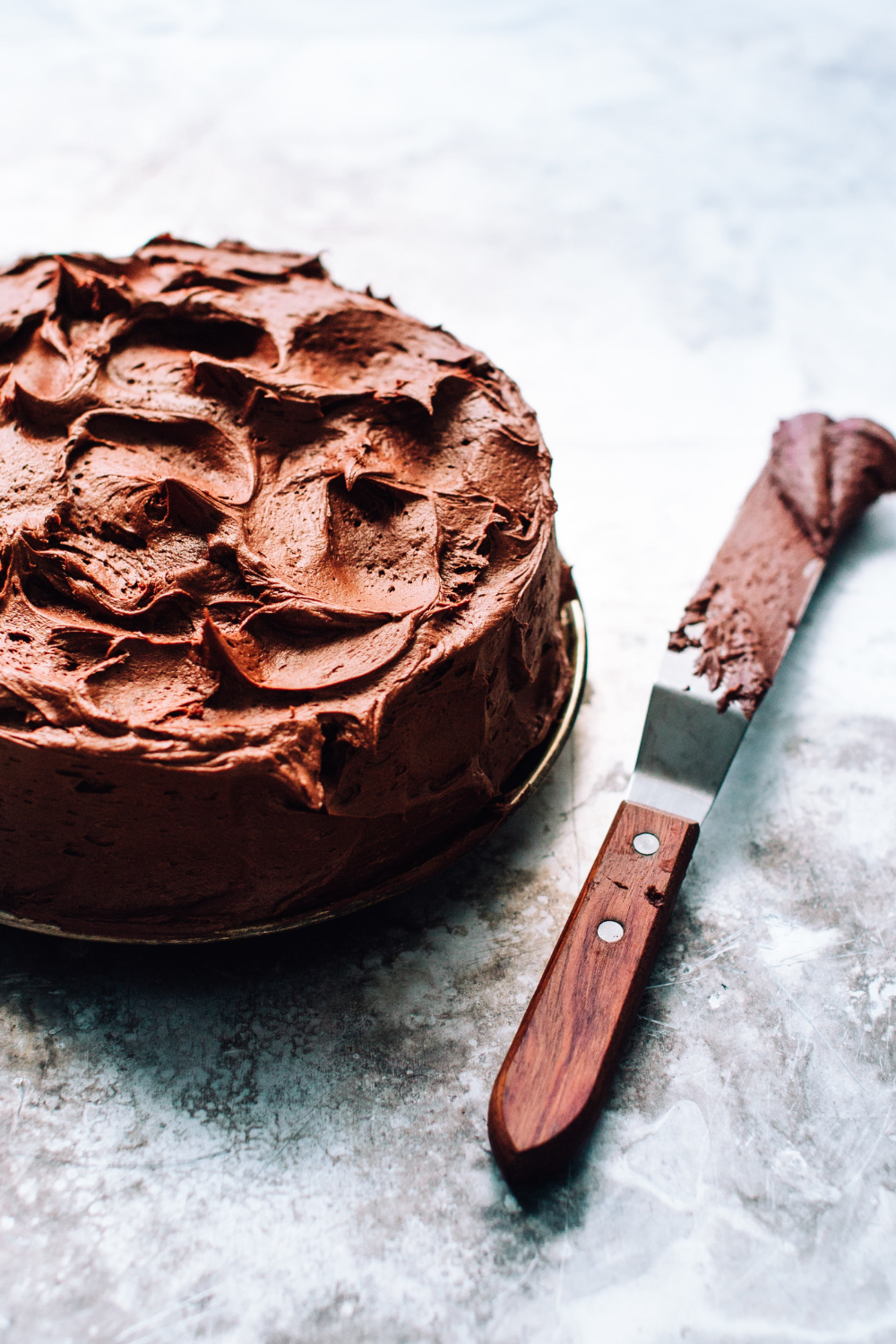 There is nothing I love more than chocolate cake. Yet, the traditional chocolate cake – as I knew it growing up – has a lot of carbohydrates and processed sugar.
Therefore, I concocted a keto chocolate cake recipe made with coconut flour that is delicious, low in carbs and sugar, and easy as well as quick to bake.
Additionally, I decorated it with whip cream and frozen berries on top to give it extra flavor. You can skip or follow this additional step.
This recipe can serve up to 10 to 12 slices of cake.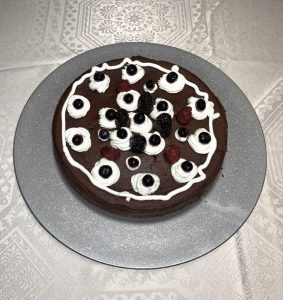 ---
Preparation Time: 20 min
Baking Time: 45 min
Cooling Time: 1 hour
---
Ingredients
Optional
One carton of 35% whip cream (473mL)
Frozen mixed berries (100g)
---
Materials
Baking pan
Aluminum tray
Big bowl
Small bowl
Whisk or fork
Optional
---
Recipe
Step 1
Preheat your oven at 340 F
Step 2
Grease your baking pan with coconut oil, use your finger if need be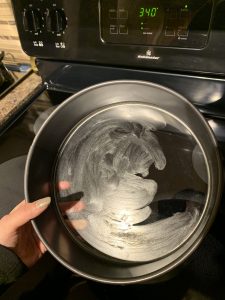 Step 3
In a big bowl

Add your coconut flour of 65g or 1/2 cup
Add your baking powder around 7g or 2 teaspoon
Add your cocoa powder of 50g or 1/2 cup

Mix all three ingredients in the bowl using a whisk or a fork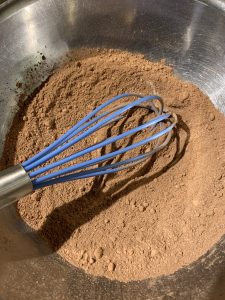 Step 4
In another bowl, a smaller bowl

Break 4 eggs and manually whisk using a fork or whisk
Add Erythritol zero calorie sweetener 80g or 1/3 cup

Mix sugar and egg until dissolved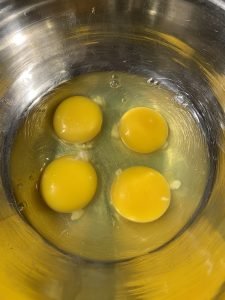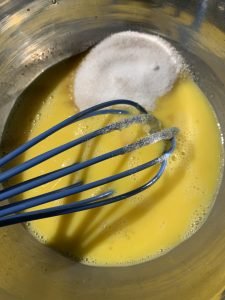 Step 5
Mix in the wet contents from the small bowl into the big bowl of dry ingredients
Now you should have all of your ingredients mixed into the big bowl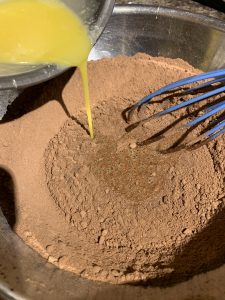 Step 6
Add 400 mL of 35% whip cream and mix it into the big bowl

Add 1 teaspoon of vanilla extract

Stir until there are no lumps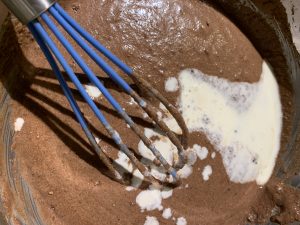 Step 7
Add the contents of the big bowl into your prepared cake pan
Place the cake pan to your aluminum tray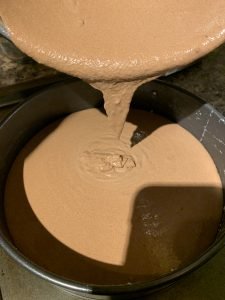 Step 8
Put you cake pan (that is on the aluminum tray) into the oven
Bake for 45 minutes and keep a watchful eye
Step 9
Cool your cake for at least an hour before serving
Step 10 (Optional Step)
Whip a carton of 35% whip cream using a mixer

This takes 8-10 minutes
Don't forget to mix in one direction

Add your designs over the cake using a decorative batter dispenser
Defrost your mixed frozen berries

Add the berries to your keto chocolate cake