This post may contain affiliate links, which means I'll receive a commission if you purchase through my links, at no extra cost to you. Please read my full disclosure for more information.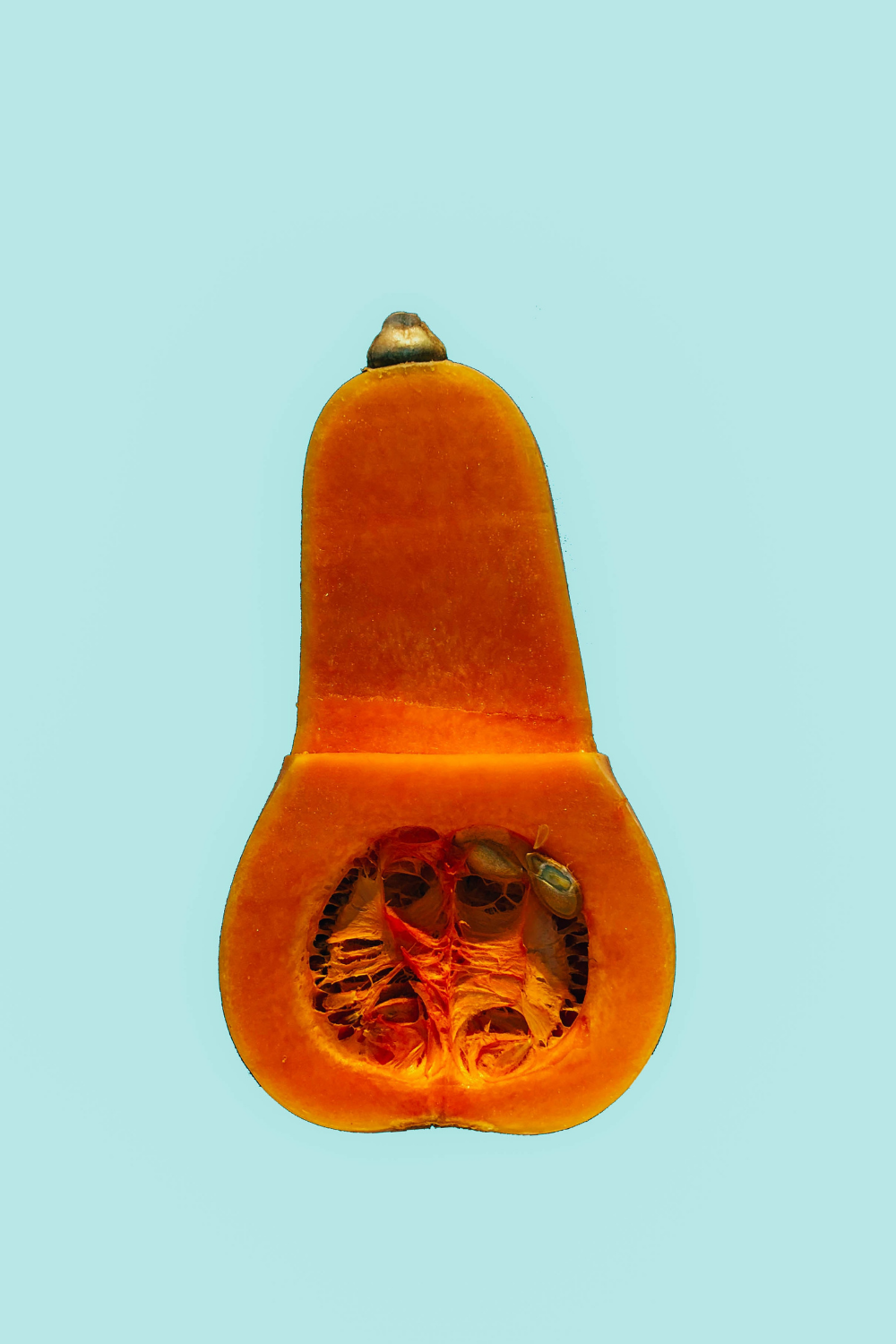 I love pasta and you know what, I love spaghetti the most. However, in the last few years I have been staying away from carbs and that means staying away from pasta in general.
So when I heard my sister tried making a keto friendly spaghetti out of squash; I had to try.
In this recipe, I demonstrate the steps I took in order to make keto spaghetti squash. Additionally I have added the recipe for my homemade spaghetti sauce.
My mouth waters just thinking about eating this again. I hope you enjoy!
For this recipe, I used two big squash.
---
Squash
Prep Time: 5-10 min
Baking Time: 30-40 min
---
Spaghetti Sauce
Prep and Cooking Time Together: 25 min
---
Ingredients
Squash
Pink salt
Black pepper
Olive oil
Onion (1 large onion 90-100g)
Garlic (1 full head)
Ground beef (500g)
Mushroom (200g)
Tomato sauce canned or in glass (500mL)
Optional:
Colored bell peppers (2 small)
Hot green pepper (1 small)
Mozzarella cheese (100g)
---
Materials
---
Recipe
Step 1
Preheat your oven at 350F
Step 2
Wash your squash
Don't peel your squash! The peel is integral to the success of this dish
With a sharp knife cut your squash in half from top to bottom
Using a spoon, scoop out and clean the seeds that are inside the squash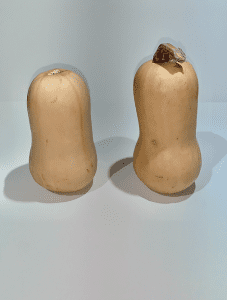 Step 3
Prepare your baking tray, I add aluminum foil over my tray (because who wants more mess and dishes to clean, am I right?)
On the inner side, dress your squash halves with olive oil, pink salt, and black pepper
Then, flip the halves facing down with the outer layer facing upwards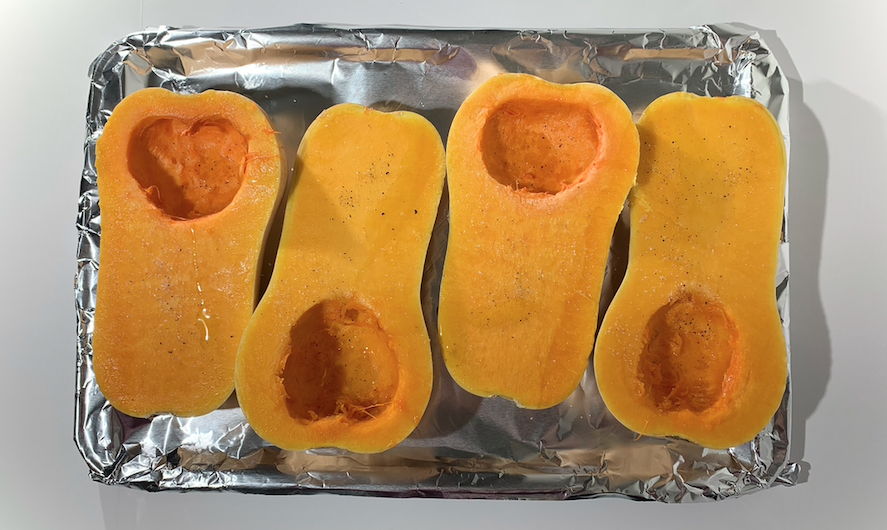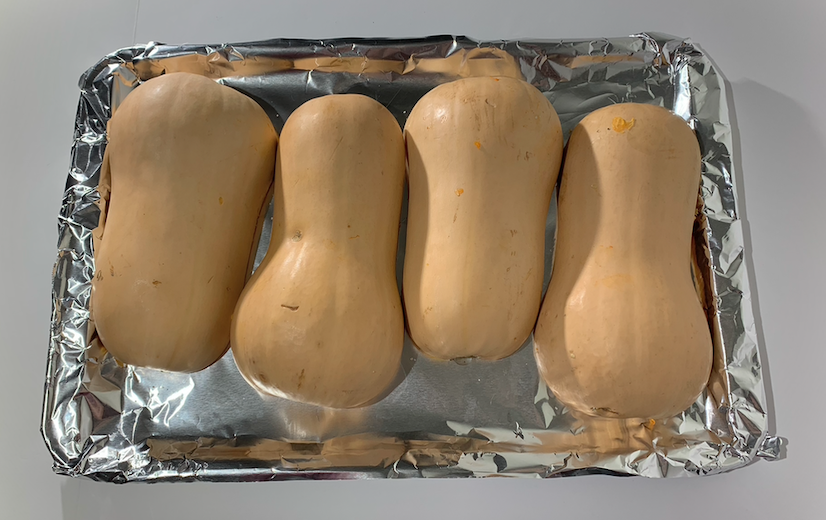 Step 4
Put into the oven your baking tray with the dressed squash halves facing down
Bake for 30 to 40 minutes but keep an eye out, especially near the 30 min mark

If it is cooked for too long, then the recipe will not work because the squash will be too soft to make spaghetti strands out of
Step 5
This step consists of making your spaghetti sauce while you wait for your squash to bake: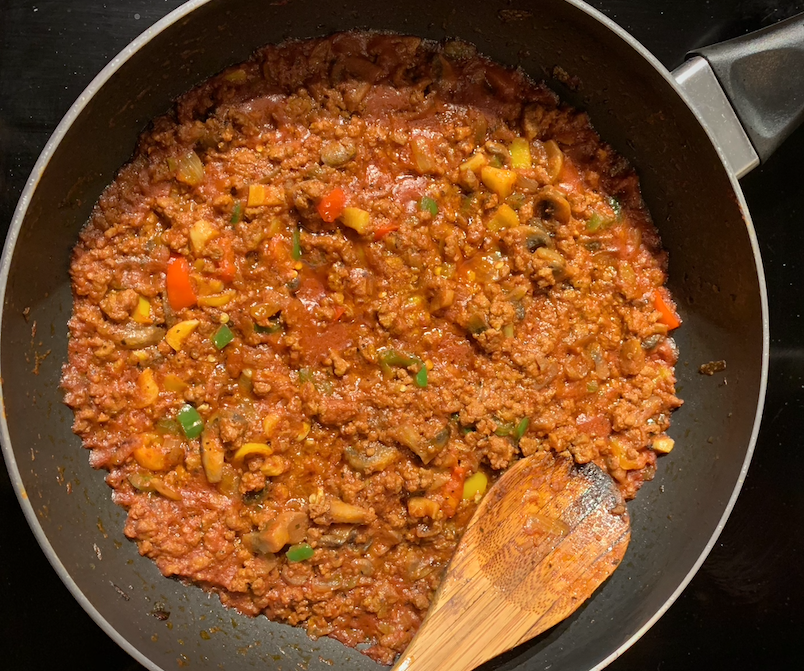 Step 5.1
Peel and chop one large onion (around 90-100g)
Fry your diced onion first in a large pan filled with olive oil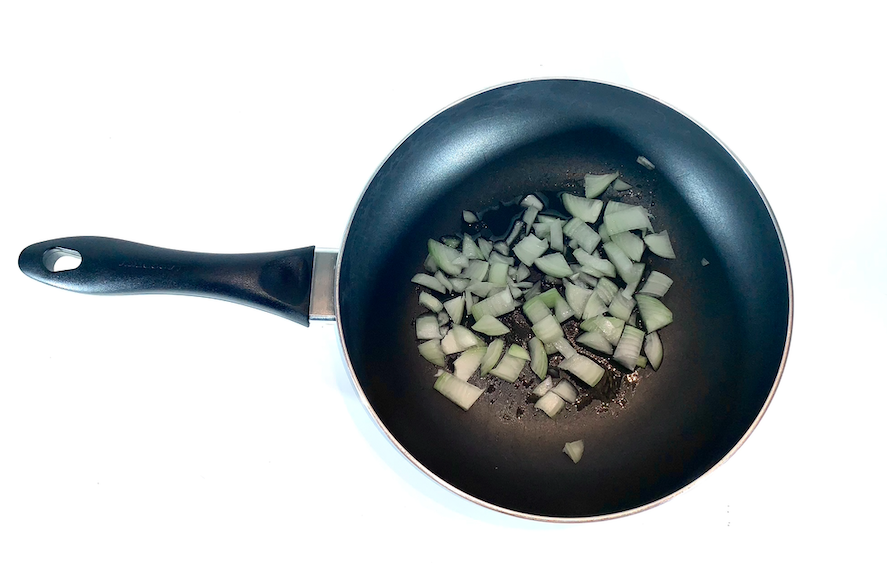 Step 5.2
Use one full head of fresh garlic
Peel and chop all of the cloves
Add your diced garlic to the pan with the onions, and fry using a wooden spoon
Step 5.3
After frying your onion and then your garlic;
Add 500g of ground beef into the pan
Add your pink salt and black pepper (you can add more at the end, for taste)
Step 5.4 (Optional)
This mini step is optional depending on your taste as well as your tolerance to spicy things
You can add to your spaghetti sauce, small colored bell peppers (these are mild) or small green hot peppers (obviously a bit spicier)
For this recipe, I added both to my pan
I washed, deseeded and chopped:

2 small mild colored peppers
1 small hot green pepper
Step 5.5
Then wash and cut your mushrooms
Mushrooms should be added after the frying of the onions then garlic as well as the cooking of the ground beef because mushrooms will shrink and cook rapidly
Step 5.6
This is the final step to your spaghetti sauce in which you add:
500 mL of tomato sauce either canned or in a glass
Then let your sauce simmer for a bit, everything should already be fried and cooked by the time you reach this step
Taste your sauce and add more pink salt or black pepper if needed
Step 6
Take your squash tray out of the oven
Flip the squash halves facing up by using the help of two forks
Let them cool down for just a few minutes
Then, inside the squash itself, grate gently the interior using a fork
In this matter you make spaghetti noodle-like strands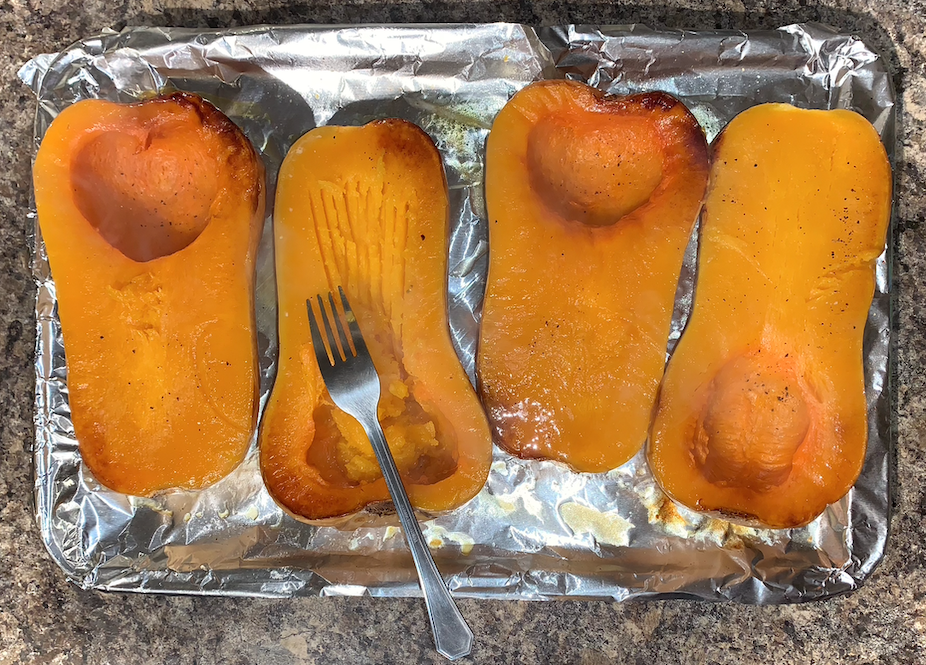 Step 7
Once you are done making squash spaghetti out of the strands
You can either add them to a plate or keep them in the squash
The latter is what I did
I added my spaghetti sauce over the spiraled spaghetti squash, making a makeshift bowl out of the squash's outer layer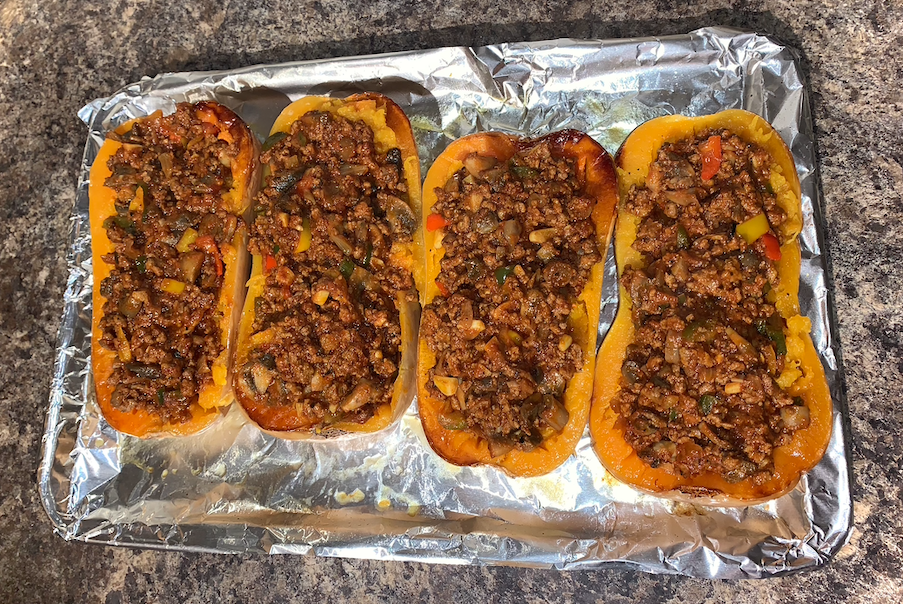 Step 8 (Optional)
I then grated a 100g of a block of mozzarella cheese using a grater
Which makes around 25g of cheese for each halves of squash I had (4 in total)
Then I added my baking tray (with the sauce and cheese on top of my squash) inside the oven for only 2 to 3 minutes in order to melt the cheese on top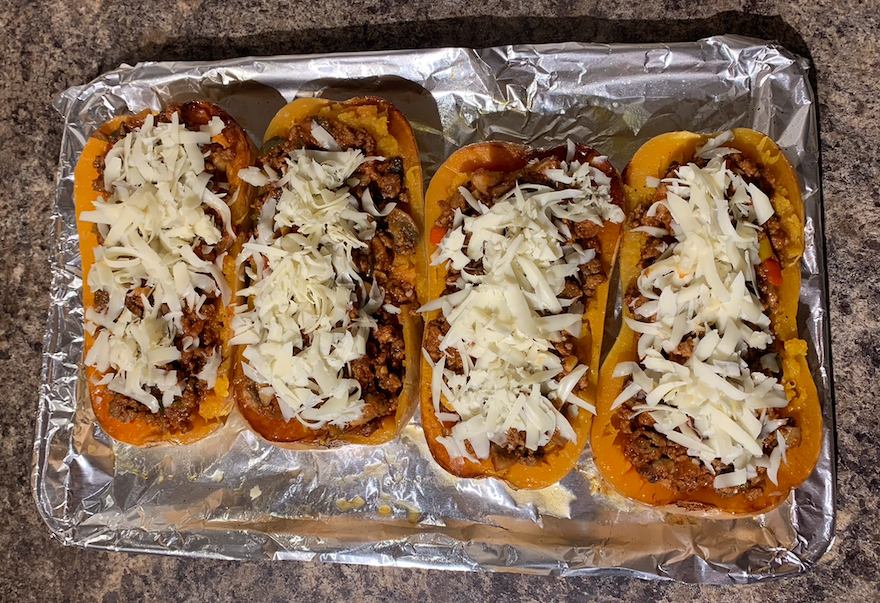 ---
I hope you enjoyed this yummy keto spaghetti squash recipe!
Let me know how you make your tomato sauce.
Also let me know what you will like to see me cook next!
Like this post? Save Pin for later!