This post may contain affiliate links, which means I'll receive a commission if you purchase through my links, at no extra cost to you. Please read my full disclosure for more information.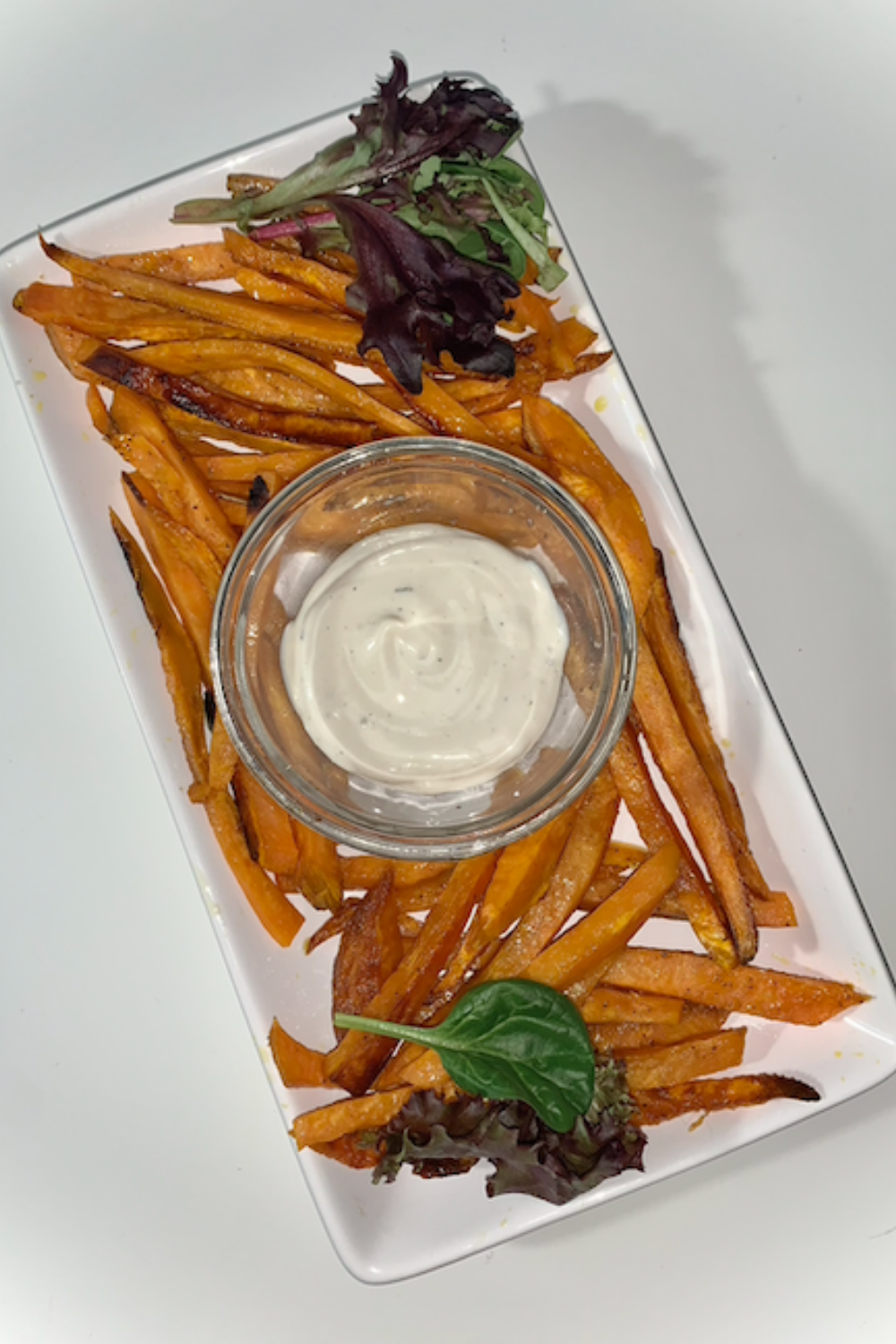 In this post, I demonstrate the steps I took in order to cook delicious sweet yam fries. It is a fairly quick, affordable, and easy dish to make.
---
For two large sweet yams:
Prep Time: 30 min
Cooking Time: 20 min
Total time: 50 min
---
Materials:
---
Ingredients:
Sweet yam
Olive oil
Grounded pink salt
Grounded black pepper
---
Step 1
Have your sweet large yam ready. (I had two.)
Wash them first
Then peal the skin using either a peeler or a knife (depending on your level of comfort)
It took me about 10 minutes to peel 2 large yams
Cut off the ends of the yams
Rinse yams again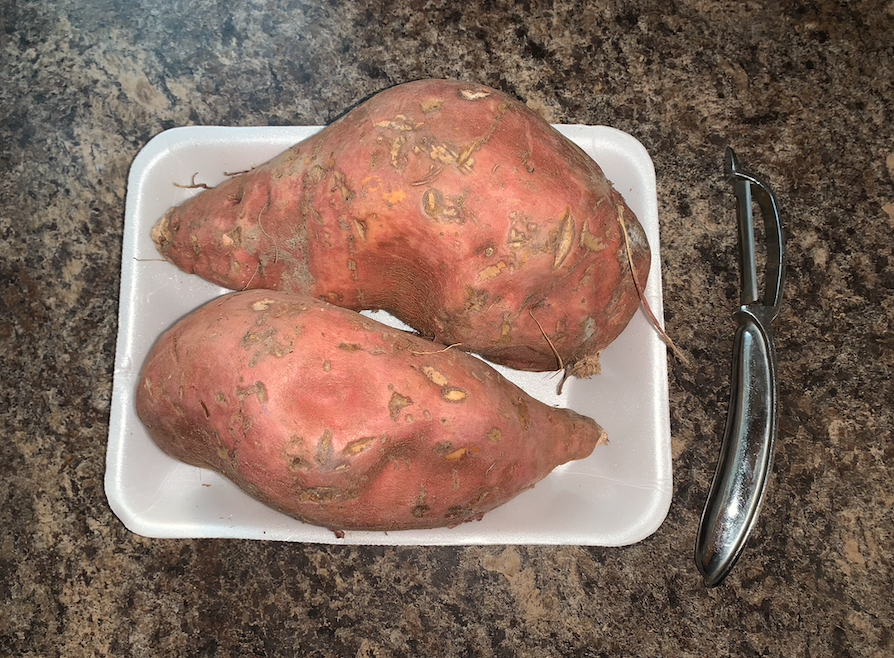 Step 2
Preheat your oven for 425F
Then, cut your yam into pieces resembling fries
You also need a sharp knife to cut though the big block of yam on your cutting board before being able to cut the yams into strips
From the initial big pieces of yam, I cut 6 to 8 pieces length wise using my palm down on the knife – but be careful while doing this
Then from those 6 to 8 pieces I cut them into another 6 to 8 pieces and if some of the pieces are still thick, I go in again and cut them in halves
Since the yams are elongated you can have really long fries – I personally love longer fries – but you can cut the pieces in half if you desire
This step took me about 20 minutes to cut 2 full sized yams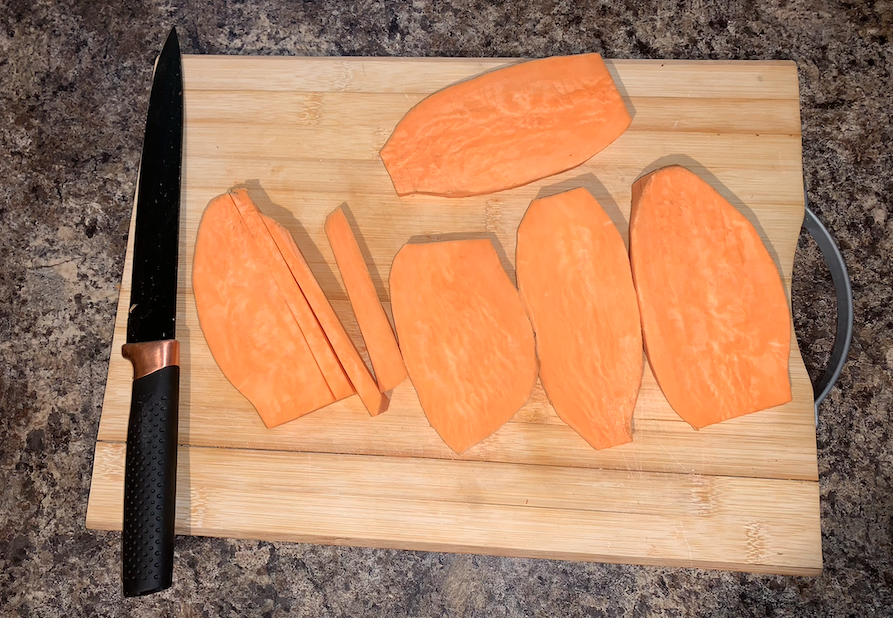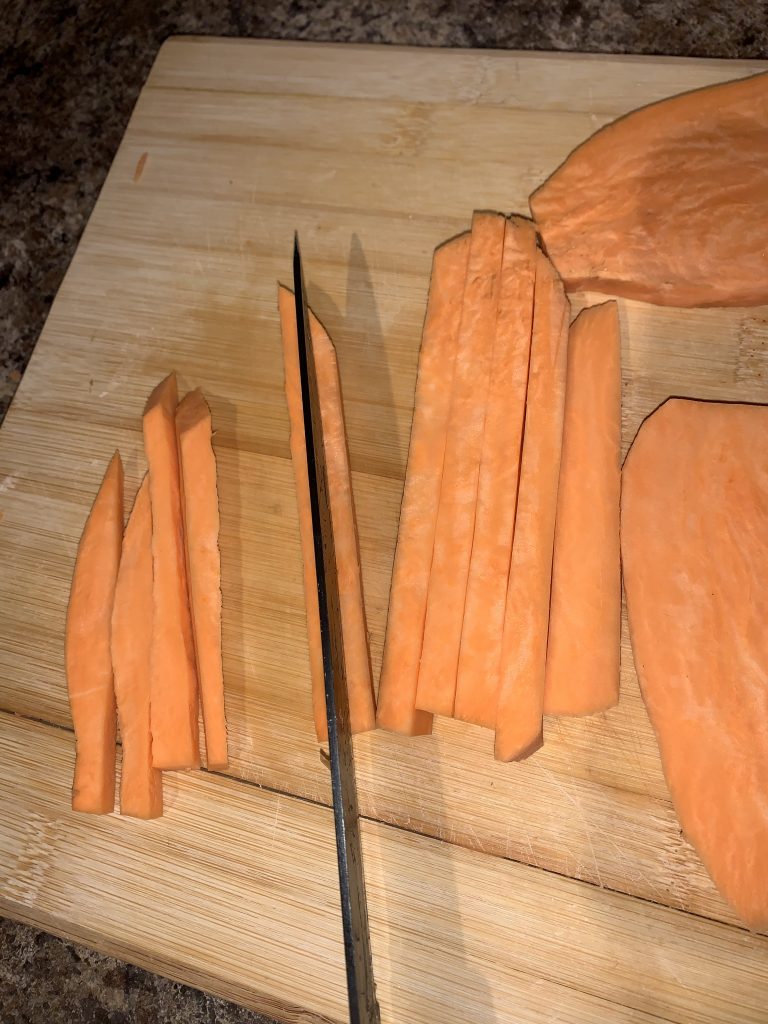 Step 3
Prepare your cooking trays (I used two: one for each yam)
Cover them with aluminum foil
Place your fries on the tray
Cover with olive oil, I put around 40mL for each tray since I had a lot of fries

You can add as little or as much as you want

Then sprinkle some grounded pink salt and black pepper on your fries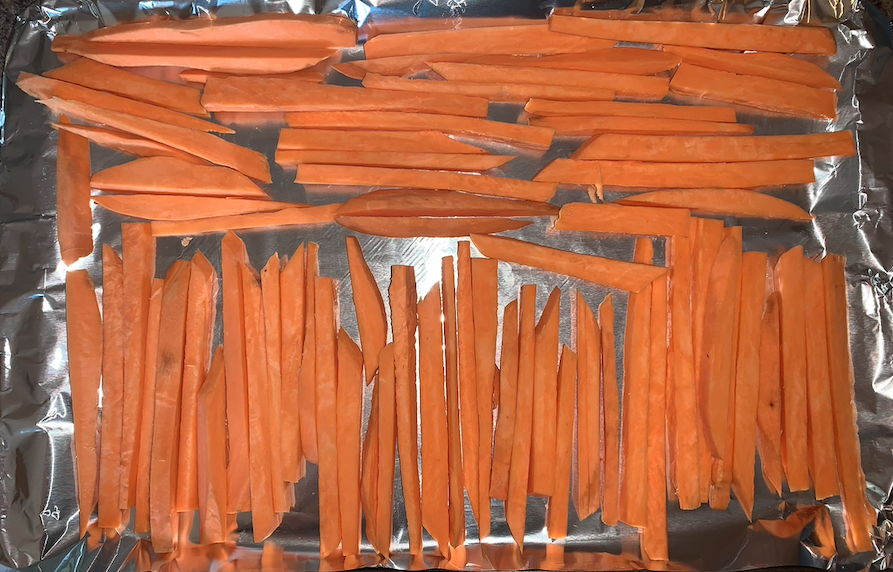 Step 4
Put them your tray(s) into the oven but keep a watchful eye
You can check with a fork to see if the fry is still too soft or getting too crunchy
Since these are yams; they generally turn out to be more soft than crisp than if they were potatoes
However, you can leave them in for a bit longer but be careful they don't start to burn
I let them cook for 20 minutes because they end up being in between soft and crisp
If you take them out earlier, they can be too soft and fall apart
Consequently if you leave them a bit later than 20 minutes, they then become crispier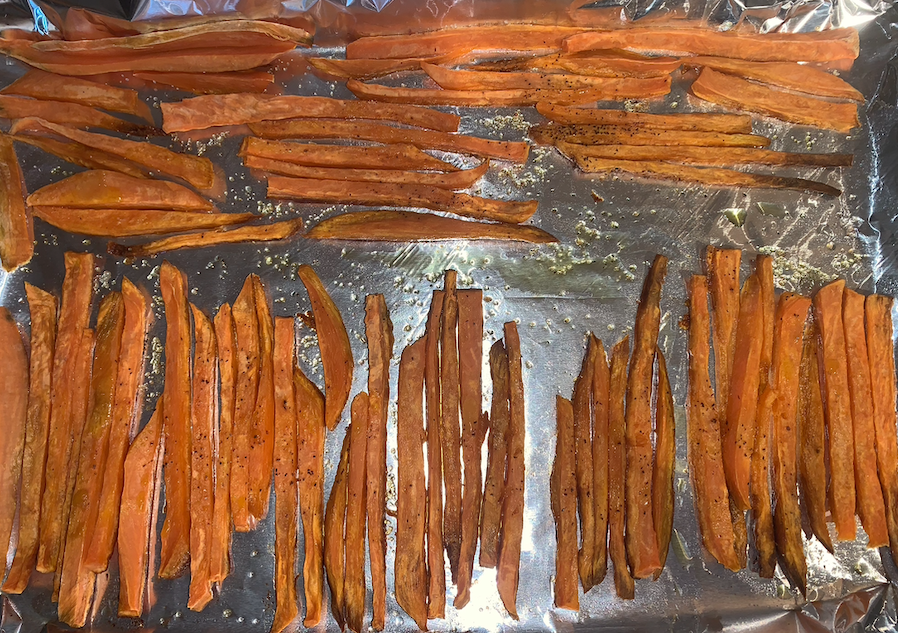 Step 5 (Optional)
Serve with ketchup or ranch sauce
Add extra salt or pepper according to taste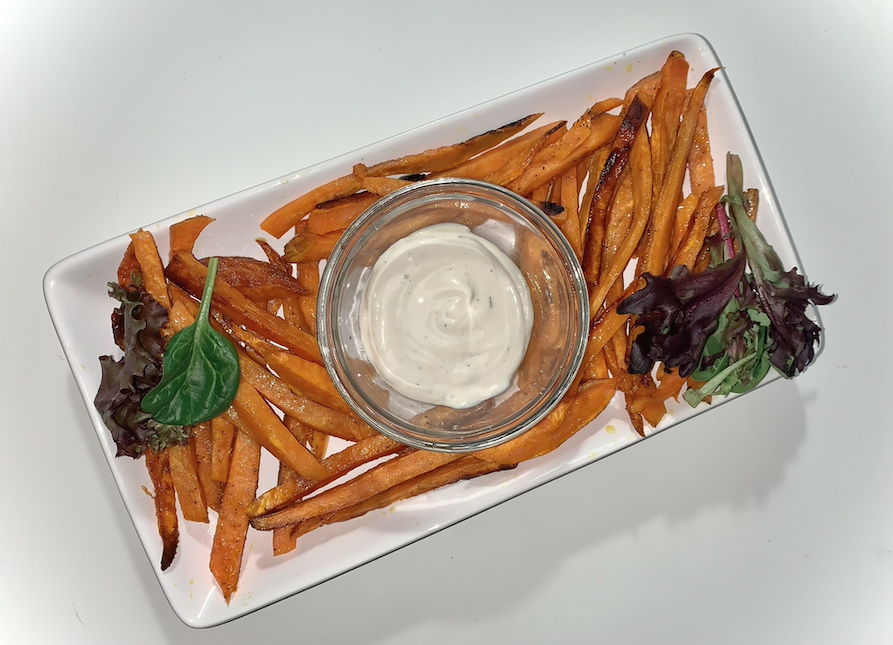 ---
I hope you enjoyed this recipe on how to cook sweet yam fries. I hope it was helpful and useful to you. I honestly recorded all of my steps and made others taste before creating this recipe.