This post may contain affiliate links, which means I'll receive a commission if you purchase through my links, at no extra cost to you. Please read my full disclosure for more information.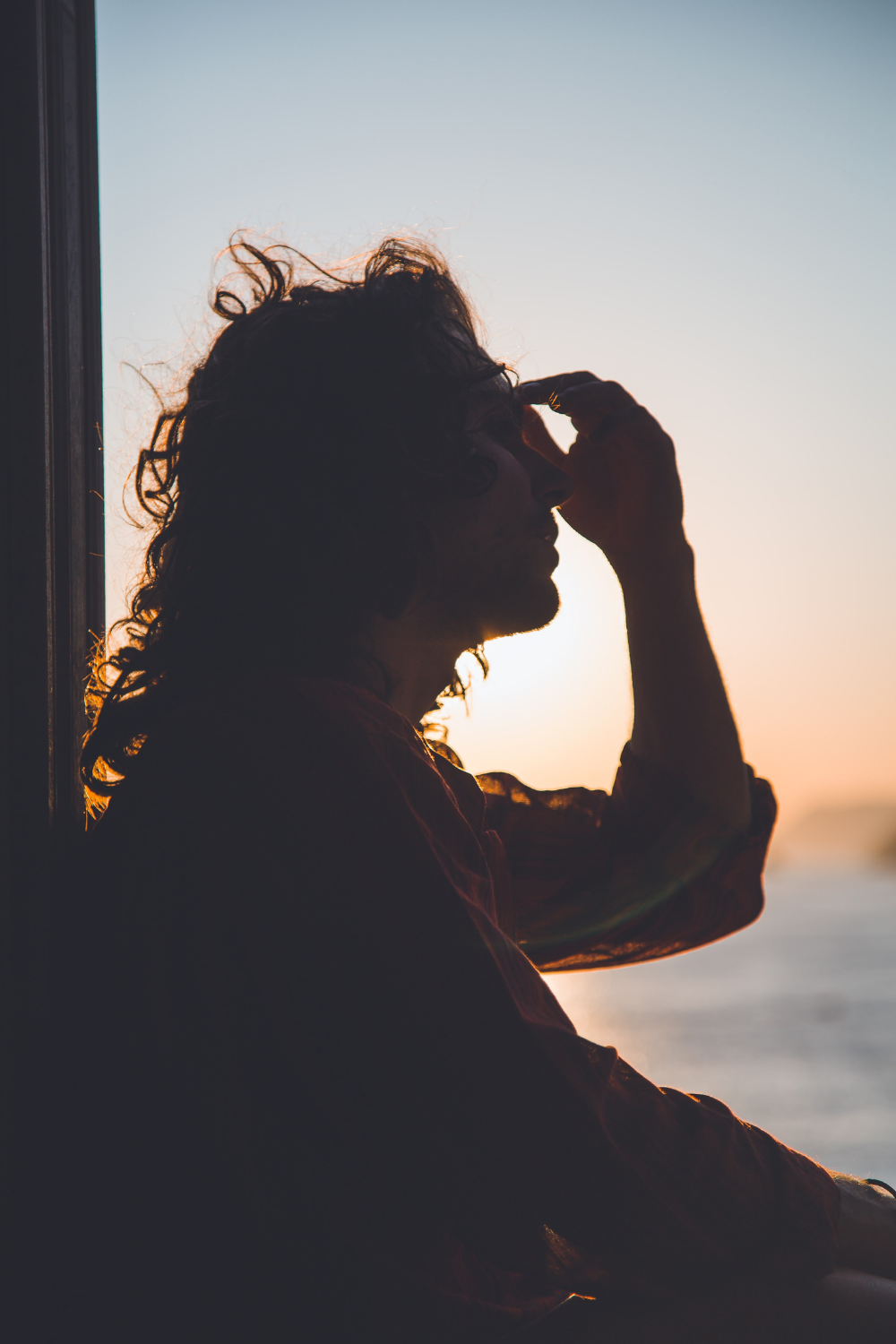 Let's face it… dealing with criticism is hard. And what's even harder than that is developing a tough skin and the right tool set to differentiate the criticism from the attack on our person.
Criticism is unavoidable.
And now more than ever it has been so easily made public. We can receive criticism daily not only through our relationships whether personal and professional but online as well. Criticism is delivered so openly through varying social media platforms.
Just think about the new internet obsession with "cancel culture." Celebrities, YouTubers, television hosts, and anyone under the public eye can be canceled in an instant and the news travels fast. Impeccably fast and widespread.
Handling criticism is a skill. A skill that each and every single one of us has to learn at some point. It is not only about toughening your skin and ignoring every bit of criticism thrown at you. You do not learn that way either. You might miss out on valuable criticism that could open your eyes to a situation you've ignored, to understand a new point of view, or even to gain clarity on the choices you make or have made.
Besides, if you are not being criticized, at times it could be that you are not doing anything worthwhile. Maybe you are not putting yourself out there or taking some risks because maybe you are afraid of getting criticized.
Remember that the Greek philosopher Aristotle once wrote, "Criticism is something we can avoid easily by saying nothing, doing nothing, and being nothing."
Throughout the 5 tips I offer, I will occasionally refer to Dale Carnegie's brilliant book "How to Win Friends and Influence People." In this self-help novel, Carnegie often talks often about criticism and the way we respond to it.
---
Tip #1 Separate Criticism from Attack
It is important to separate the criticism from an attack on your person. Truth be told, we all have an ego and at the slightest instant it feels under attack; we want to push back or close ourselves off from the criticism or the person giving it.
Yet, it doesn't have to always be that way. Every criticism does not necessarily equate into an attack nor is every criticism intended to cause us harm.
Separate the criticism from a perceived attack by asking yourself questions.
Is the criticism from a respectable source? Do you trust the person giving the criticism?
Does the person giving the criticism want the best for you or are they offering criticism out of spite and to hurt you? Sometimes even a person close to you that wants the best for you might be ticked off by something you repeatedly do or something completely other might tick them off and suddenly the words are out of their mouths. There might be some truth to the criticism but normally you can pinpoint if it comes from a place of good or bad.
In order to distinguish constructive from destructive criticism, there are a few more questions for you to ask yourself:
Is the critique offered subjective or objective?
Is it related to taste? Or does the critique still hold irregardless of taste?
For example: If I cook a dish with cheese and ask someone who absolutely hates cheese to give me feedback… I wouldn't expect a non-biased response. My chances are that this person will absolutely hate this dish no matter what I do to it for the simple fact that it contains cheese and it does not appeal to their taste.
To keep it simple, ask yourself if it is a valid criticism?
Is it a recurrent criticism?
You can also see if this criticism is valid if it is a recurrent one. Are people constantly repeating to you the same piece of advice or criticism? Do they mean well? Are they trying to explain to you that there is a better way of doing things? Are you causing harm to yourself and/or to others?
Remember: constructive criticism and feedback are needed to progress and stay on the path to success. You can improve and excel further in your career or personal growth if you decide the criticism will help you.
Here is a personal example of a hard criticism I received but that helped me succeed in my master's degree:
I had a negative French grammar feedback on one of my academic graduate essays. Since then, I made a conscious effort of running my essay through an online grammar processor before handing them in. I started to read every single line out loud to get me defamiliarized with the words on the page. It allowed me to see errors I would have otherwise not caught. Safe to say, every essay I submitted onwards had a better quality and correction for grammar. That feedback seemed harsh at the time but it was proven to be useful, helpful even for my success in the program.

Tip #2 Take a Step Back
For these reasons, you need to take a step back after you separate the criticism from the attack. Now that you've recognized if the criticism is constructive or destructive, you can take a step back and listen carefully to the criticism.
Things not to do:
go right away into the defensive
get emotionally carried away
shut down completely
These are not fruitful reactions in your understanding of criticism and it hinders communication with the person who is offering the criticism to you.
Dale Carnegie in his book "How to Win Friends and Influence People" writes, "Any fool can criticize, complain, and condemn—and most fools do. But it takes character and self-control to be understanding and forgiving."
In this matter, even if the criticism is an attack, you allow yourself the time to take a step back and not respond irrationally to it.
According to Carnegie, the reason why criticism can be dangerous and can affect us so deeply is "because it wounds a person's precious pride, hurt his sense of importance and arouse resentment."
Furthermore, there has to be a solution to the criticism. When you take a step back, you can also evaluate if the criticism was just a simple claim to hurt you or if it has weight to help you.
The criticism should be explained to you.
For example, the criticism should not be a vague or general statement such as "You are a bad writer." That sounds more like an attack or just plainly an ignorant and hurtful thing to say. But if someone says to you, "Your writing voice could be improved if you used less descriptions and more dialogue tags."
In this matter, there is a solution offered to help you improve your writing. Instead of simply discouraging you to write better or at all.
This leads us to the next tip. Once you've taken a step back, you are more willing to accept and allow yourself place for self-growth.
Tip #3 Allow Room for Self-Improvement
As I mentioned, acceptance helps you digest the criticism. Earlier I shared my frustration from the comment I got on my french academic dissertation.
It was only when I took a step back and calmed my emotional response that I allowed myself room to improve on my skills. I was also very well aware that I often did not correct my essays once it got closer to a deadline.
In that sense, I learned to be more organized with my time AND be more intentional at correcting my french grammar.
Instead of harboring resentment and feeling discouraged, write down why does this criticism bother you? Write it down and dissect it and dissect your emotions and egoic responses.
Make a list on how you can improve the criticism. What further steps you could take.
Here are some questions you can ask yourself and answer when you are writing it down:
What can you do?
Are you taking it too personal? Why?
Is the criticism going to help you in the long run?
Can you ask others you trust for more feedback?
Can you seek help online?
Allow yourself to be open minded in order to grow and receive criticism healthily. You have to be willing to improve and work on your weaknesses. Once you do, you can turn them into strengths.
Tip #4 Read and Consume Media about Criticism
Reading and consuming media about criticism will allow you to acknowledge that not a single person has ever escaped criticism. It will help you understand that criticism is simply a natural instinct to us. We all have an opinion. We all have strengths and weaknesses.
Simply look at the people you admire or look up to, your idols, your favorite writers and actors, singers and creators; they have all been heavily criticized. Some times rightly so and other times they have been criticized simply for the fact that they are famous or in the public eye. We are part of a society that has always nitpicked on others. If you standout in any way, you might be praised and admired but you will also be heavily criticized as well.
Take your favorite book or piece of art, your favorite movie or celebrity, and look at the bad reviews or the mixed criticism. Even your favorite book, celebrity, movie has its weaknesses and has been criticized.
True perfection cannot exist. Or else we would not have anything left to criticize. Every person would be the same person. Scary, I know.
As for me, I studied literature. If you know anything about literary studies, you would know that absolutely every single writer, work, idea, movement, genre is heavily criticized.
Criticism is challenging. It challenges everything and everyone. The good news: no one and no thing escapes it.

Tip #5 Practice constructive criticism on yourself
I have two recommendations.
The first one involves taking your favorite piece of writing, film, song, etc, and criticize it constructively. Find its flaws and expand on them respectfully.
Then, my second recommendation, when you feel ready you can practice effective self-criticism. You can pinpoint a habit or behavior you repeat that needs fixing and try to analyze yourself. Try to analyze the self-criticism you have with kindness and respect.
Remember that healthy constructive criticism allows for conversation and reflection, for development.
Do so, as you would critique someone you love with compassion and understanding with explanation. It is not an attack on yourself nor on your being. The purpose of this exercise is for you to improve and be able to grow. Separate yourself from that pesky ego that does not want to swallow any criticism. This is not an attack, this is for your growth, your inner-peace and your self-development in the log run.
---
In conclusion, let me end with more wise words from Dale Carnegie, "Instead of condemning people, let's try to understand them. Let's try to figure out why they do what they do. That's a lot more profitable and intriguing than criticism; and it breeds sympathy, tolerance and kindness. "To know all is to forgive all."" When you receive (and/or accept) criticism be forgiving of others and of yourself. When you give criticism be gentle to others and to yourself.
Like the post? Save Pin for later!