This post may contain affiliate links, which means I'll receive a commission if you purchase through my links, at no extra cost to you. Please read my full disclosure for more information.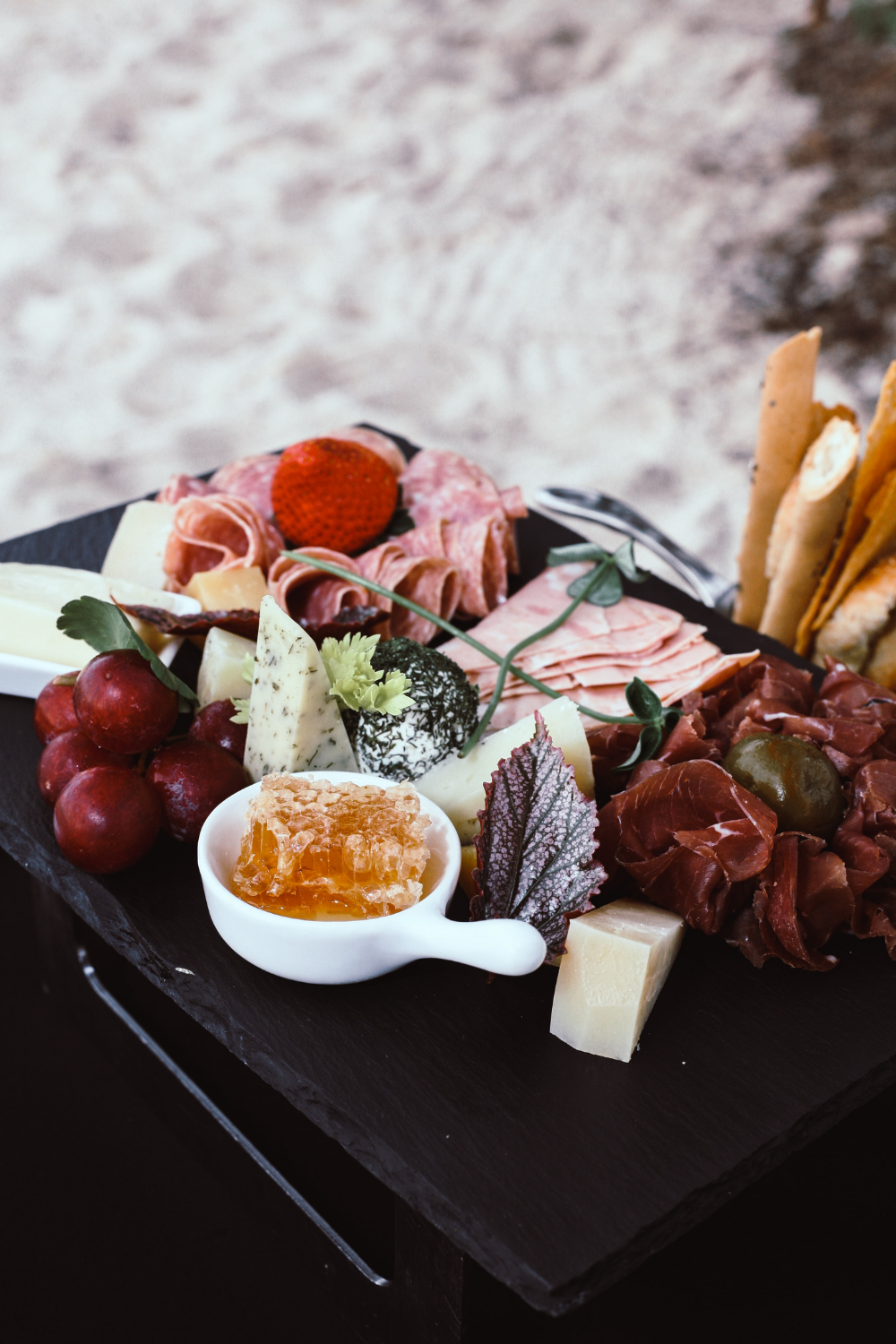 Want to know what a charcuterie board is and what it contains? You can read my other blog post here.
Today I am giving you the steps on how to make a hearty Valentine's Day Charcuterie Board!
I find that making a seasonal or holiday centred charcuterie board is a bit more difficult. Because if you're not aligned with a theme and or the colour scheme; your charcuterie board might not be recognized as how you intended.
However, making thematic and seasonal boards really allows you to get creative and will get you praise from the guests you are serving!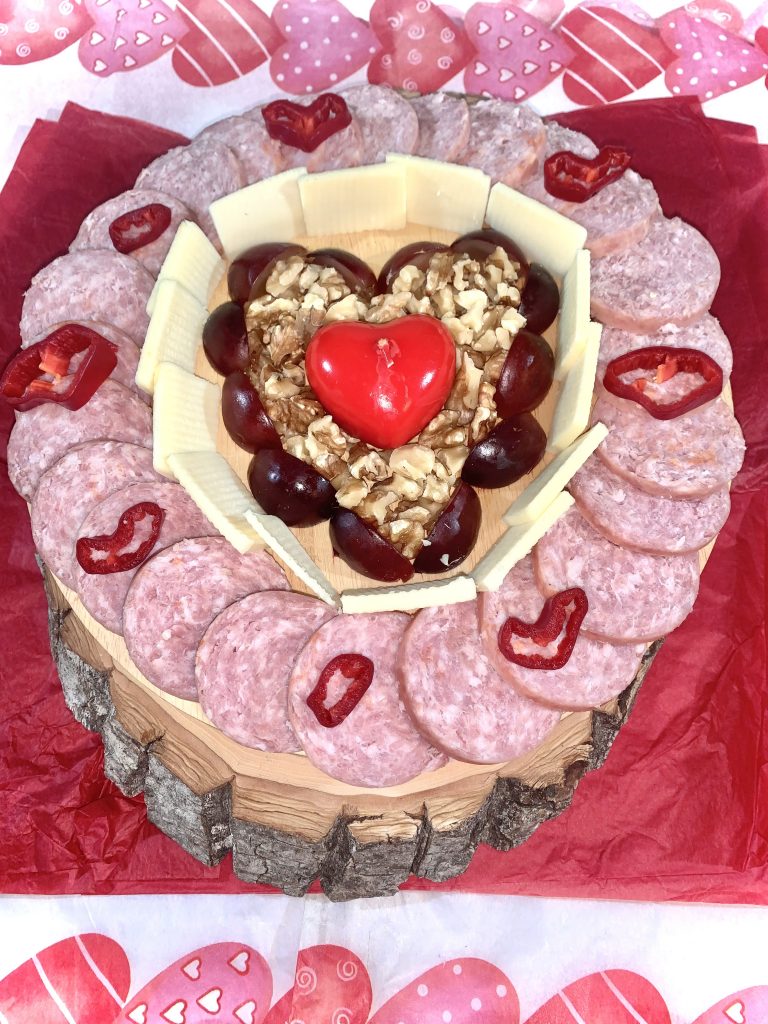 ---
Tip #1 Make shapes!
For valentine's day, I made sure my board was centred around a heart shape! ❤️
I even cut up big giant red grapes into little moon-like pieces to make the heart outline.
I used the red heart candle as middle-piece prop, which facilitated making the fill-in heart of the walnuts (see photo above for reference.)
(BTW the walnuts were full pieces, I took a knife to them and started chop chop chopping them into tiny pieces because anything for the #aesthetic!)
Tip #2 Don't be afraid of decorations!
As I said, I used the red heart-shaped candle on my board. There's nothing wrong with adding extra decorations to your board that is not edible! Trust me your guests will be able to distinguish between what is food and what is not (I hope.)
I even used some valentine's day tissue paper under my charcuterie board just to make it super cute, lovey-dovey.
Use all the hearts! 💕
Some Valentine's Day decoration ideas from Amazon for in and under your board:
Tip #3 Stick to the colour scheme!
I almost failed at this! I wanted to desperately stuff my board with the normal items I usually put such as green and black olives and cheddar cheese when it hit me…
Wait! The three main colours for Valentine's day are pink, red, and white! Not green, black, and yellow.
I messed up a little with the walnuts but you know what it's passable! My grapes aren't too red but you can tell what I was going for.
I use white cheeses and an extra red beef salami! And to top it off, I used red bell pepper sliced in mini heart shapes to decorate over the salami. I know, I know, you can barely tell but the thought was there!
---
I hope you enjoyed these three simple tips on how to make a Valentine's Day Charcuterie Board! Let me know what other theme-type charcuterie boards you want me to make!
Also read my post How to Make a Health-Friendly Charcuterie Board for more ideas!
Love this post? Save Pin for later!