This post may contain affiliate links, which means I'll receive a commission if you purchase through my links, at no extra cost to you. Please read my full disclosure for more information.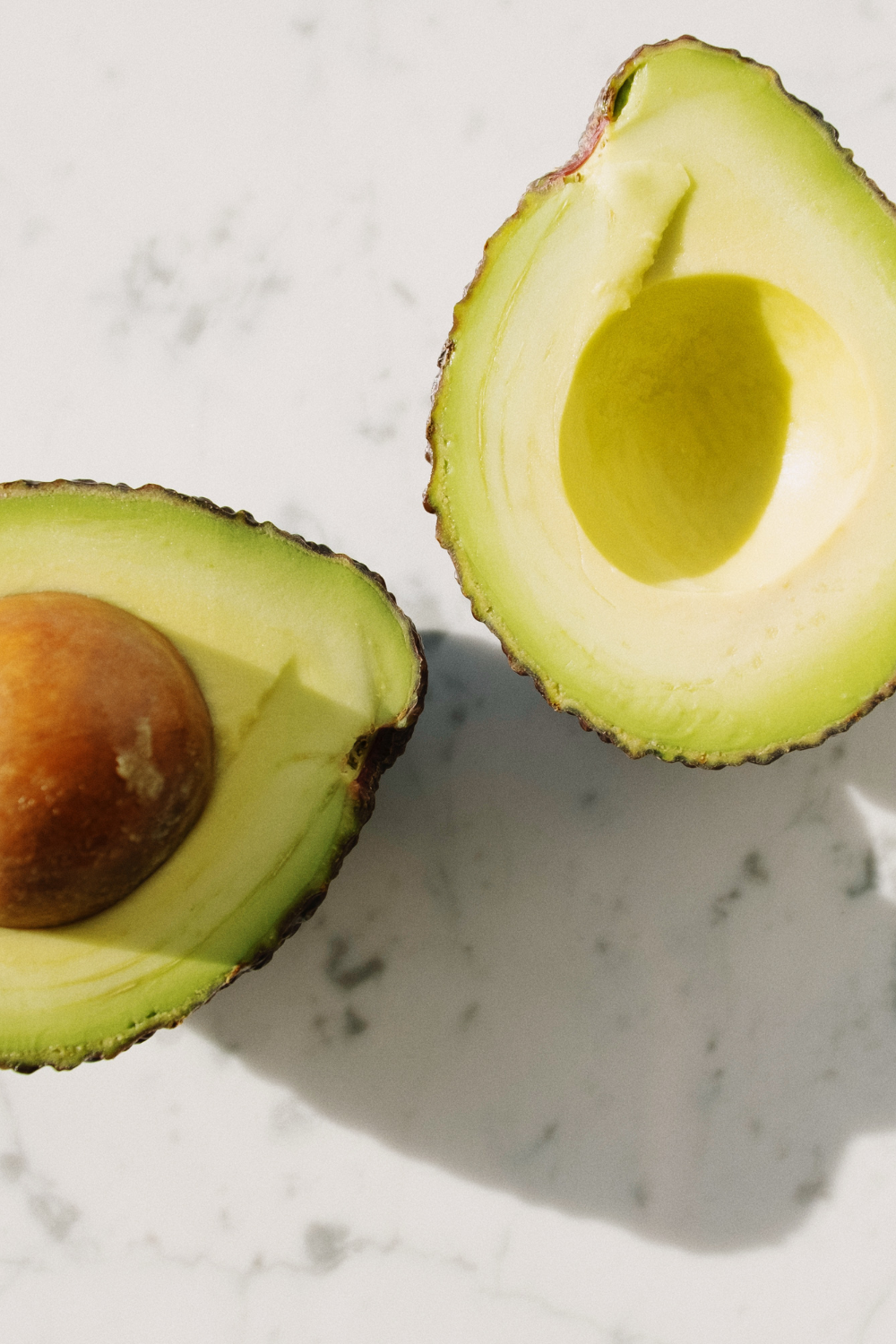 If you read my other posts on appetizers, you will know that I love how quick, easy, yet delicious and beautifully creative it is to make these tiny recipes!
This fun turtle recipe is brought to you by my dad who is very creative with food while I am most creative with words. Nevertheless, I hope you enjoy this appetizer recipe!
In this post I show you the materials, ingredients, and the recipe steps to make a simple avocado turtle appetizer! 🐢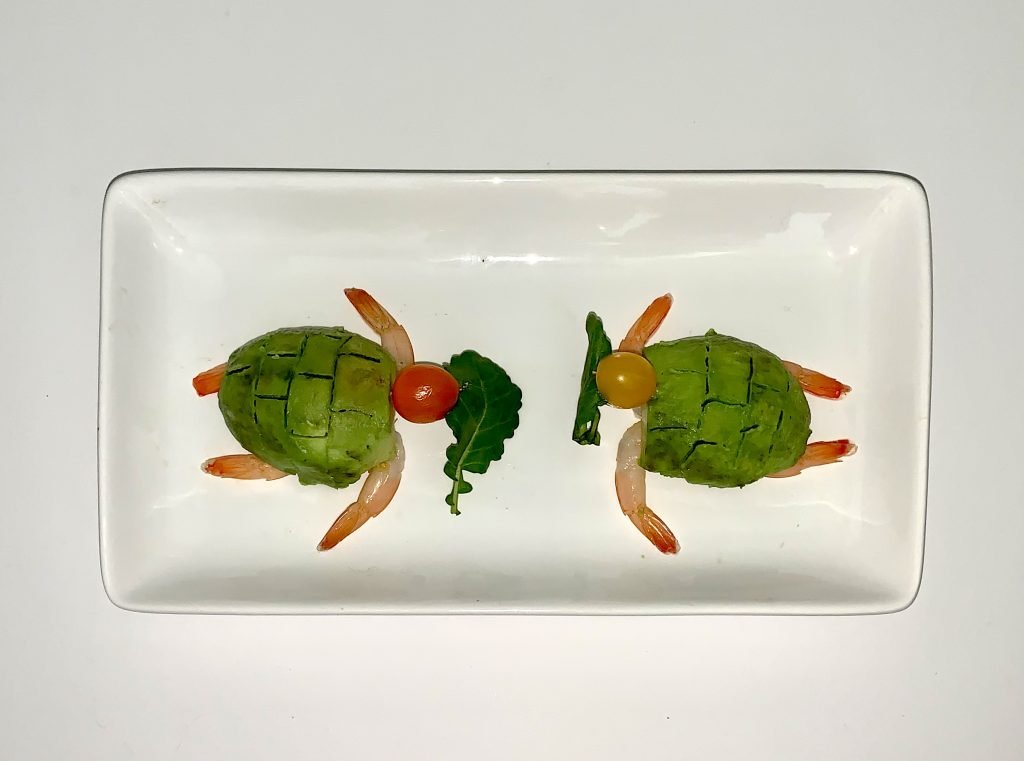 ---
Ingredients
Ripe avocado
Baby cherry tomatoes
Cooked frozen shrimps
Kale leaves
---
Materials
---
Recipe
Step 1
Make sure the cooked frozen shrimps are defrosted

If not, defrost shrimps (4 shrimps per half avocado)
Step 2
Gently remove the peel of your ripe avocado
Then, cut the avocado nicely in half and remove the pit
Cut off a small portion of only one of the avocado sides

Do this for both halves of the avocado (to make two separate turtles)

Look at the picture for reference
Step 3
Using a toothpick make square like designs (similar to a turtle shell) on the outer layer of the halved avocados (See picture again for reference)
Step 4
Make a small slit on one side of the cherry tomato in order to gently push in the toothpick all the way through
Then with that same toothpick (the one attached to the cherry tomato); push the other side of the toothpick into the cut side of the half avocado (See picture for reference)
Step 5
Add a kale leaf into the slit opening of the cherry tomato (where the toothpick went through) to act as if the turtle was eating a leaf
Step 6
With your unfrozen shrimps cut off the ends BUT not the tail ends (consult picture once more) in order to make the turtle legs
Arrange the front legs sideways and the back legs facing straight out
Add the avocado with the tooth-picked cherry tomato over the shrimp legs
---
And voilà! That is the recipe to make a simple avocado turtle appetizer! 🐢
Let me know what other recipes you would like to see!
I have a post on Simple and Quick Appetizer Ideas you can glance at here.