This post may contain affiliate links, which means I'll receive a commission if you purchase through my links, at no extra cost to you. Please read my full disclosure for more information.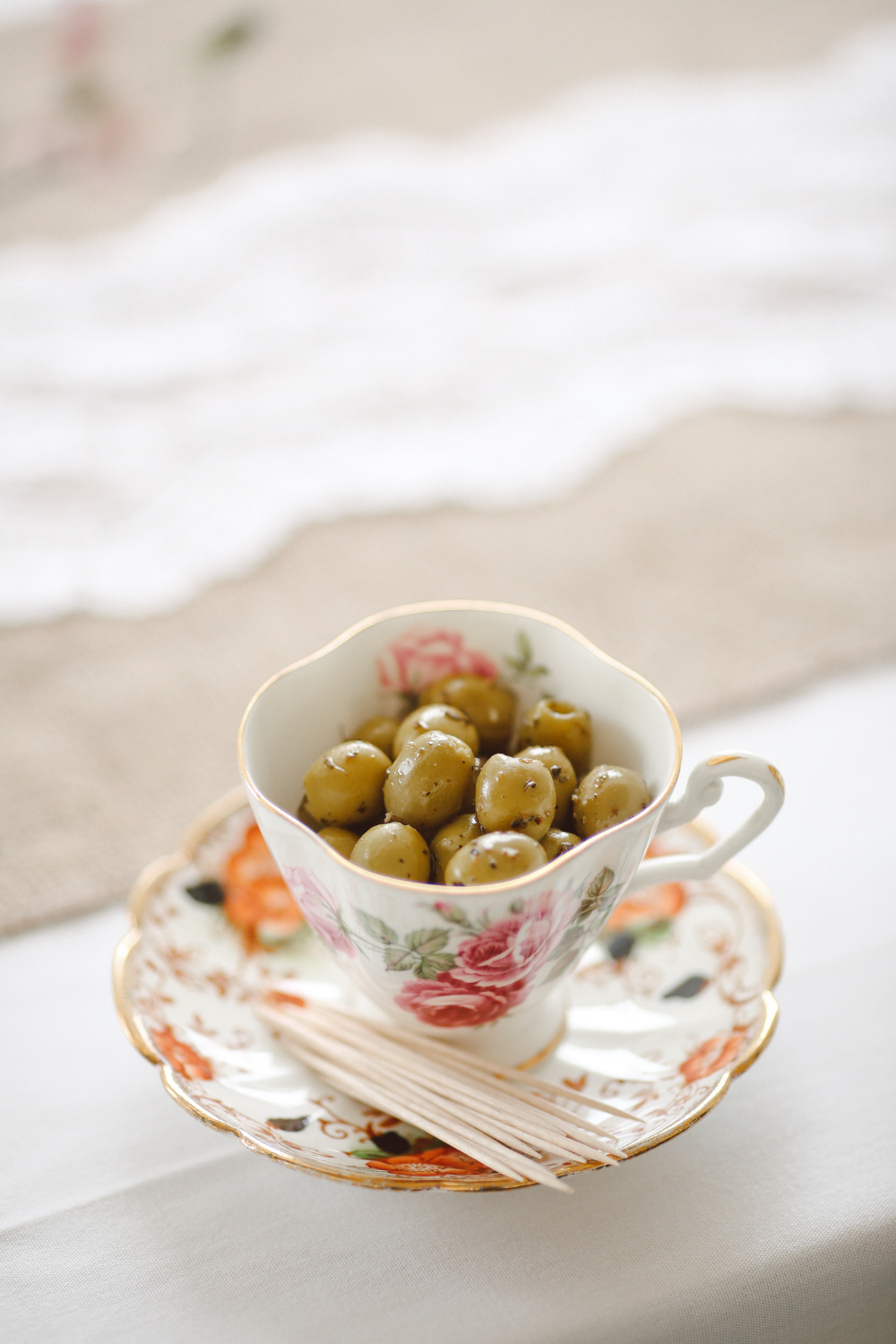 There are a lot of fun and creative ways to make simple and quick and yet delicious appetizers!
In this post I give a few examples using a few core ingredients (listed below). I have also included photos to give some inspiration! I also present four sets of simple and quick appetizer ideas.
---
Ingredients:
Sardines
Cooked eggs
Pickled onions
Capers
Cooked shrimp
Green olives
Celery stalks
---
Materials:
---
Set #1 – Topped eggs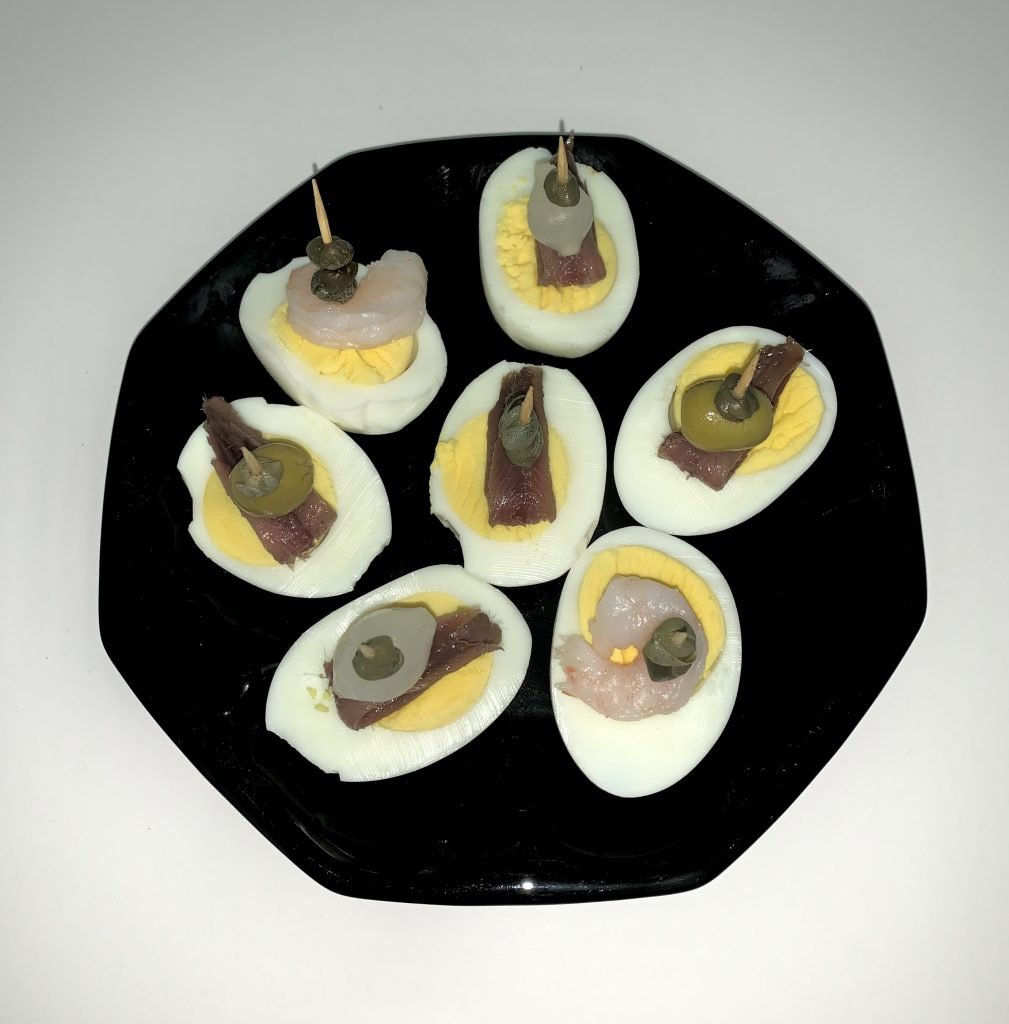 In the first photo, I boiled eggs to have them cooked. Once cooked and cooled, I picked off the egg shells and cut all the eggs in half from top to bottom.
Then, I got creative with the combos:
Half egg with cooked shrimp and capers
Half egg with sardine, pickled onion, and caper
Half egg with sardine, pickled olive, and caper
Half egg with sardine and capers
These make for the perfect protein rich appetizers with a hint of sour (from the pickled items) and salt (from the pickled items and the sardines.)
You can make any of these combinations. You can even use cold cuts instead of sardines and cooked shrimp. You can have pickled small mushrooms, black olives, and any other small pickled food ingredient.
---
Set #2 Topped celery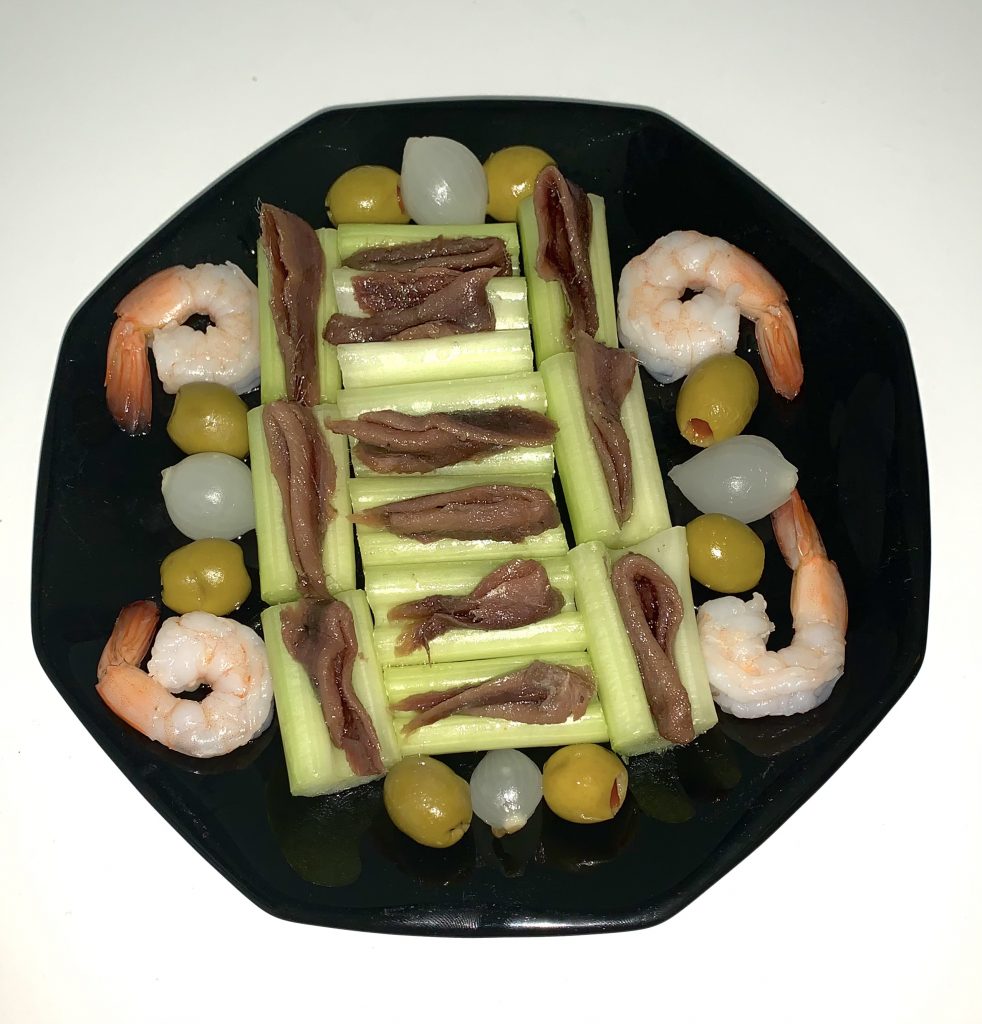 Some people do not like eggs so instead you can cut up and use raw celery stalks. And you can add sardines on them or cream cheese if your guests also don't like sardine.
I've decorated the side of the plate with cooked shrimp, green olives, and pickled onions. Don't forget to add toothpicks which I forgot!
---
Set #3 Egg & Tomato Mushroom House Appetizer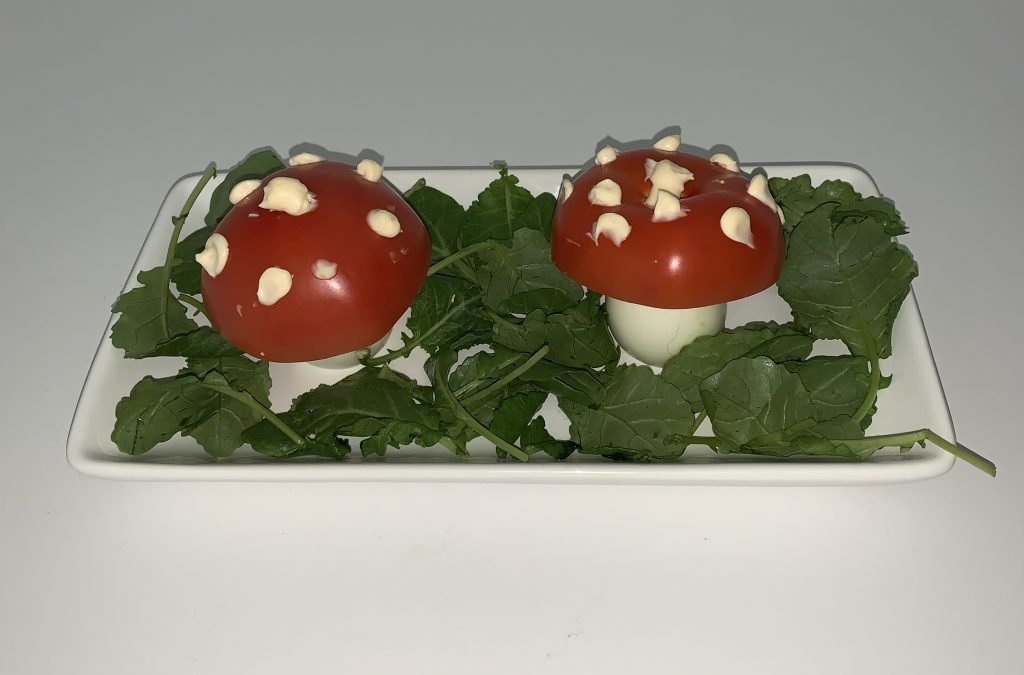 To see how to make egg and tomato mushroom house appetizer, you can read the second post here, that will walk you through it. 🍄
---
Set #4 Avocado Turtle Appetizer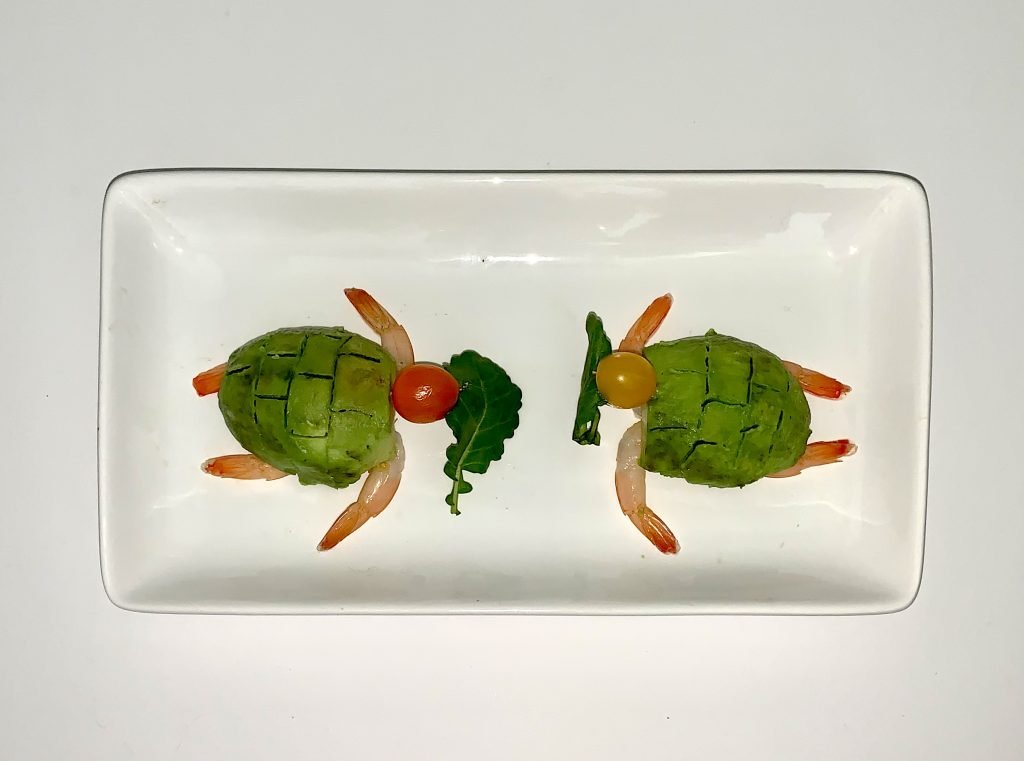 You can also find my Simple Avocado Turtle Appetizer Recipe on a separate post, here. Be ready to woo your guests!🐢
---
The fun thing about appetizers is that they can be equally simple and creative to make. Additionally, they present new food combos that we normally wouldn't have thought would be delicious together. They blend many different tastes and textures creatively together.
Another perfect appetizer involves building a homemade charcuterie board. You can see my tips for building a delicious and gorgeous charcuterie board in this post here.