This post may contain affiliate links, which means I'll receive a commission if you purchase through my links, at no extra cost to you. Please read my full disclosure for more information.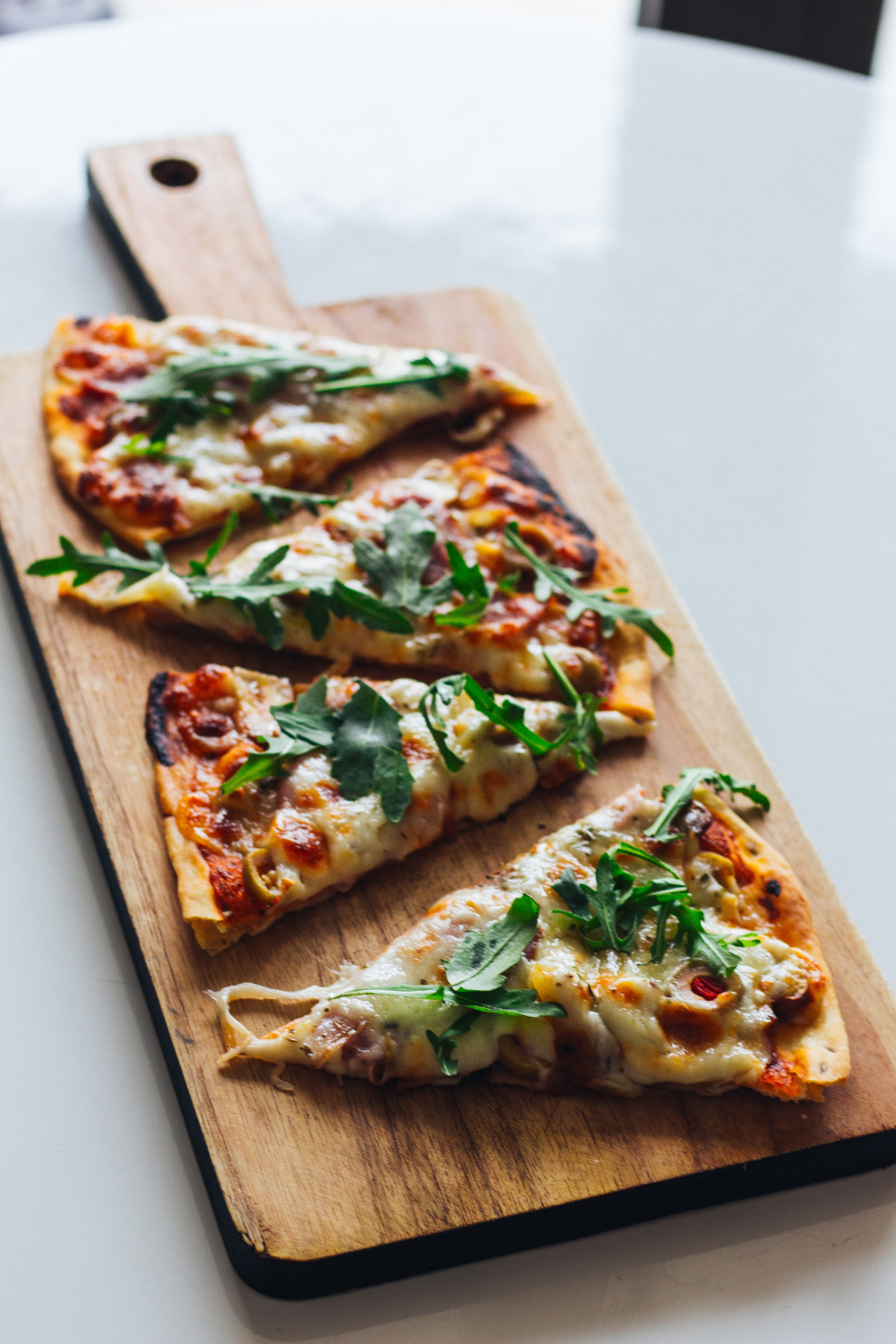 Let me preface this by saying that I absolutely love pizza and I am not ashamed to say that it remains one of my favourite fast foods of all time.
This weekend, my parents and I were craving pizza but we did not want to eat the traditional store made pizza because its dough is usually extremely heavy, oily, and loaded with carbs.
So we decided to make an easy Keto pizza recipe that is made with almond flour in order to substitute the traditional flour. We also use coconut oil instead of vegetable or canola oil.
I hope you enjoy this much healthier but equally as delicious and easy Keto pizza recipe. 🍕
In this post, I've listed all of the ingredients, materials, time, and the steps it took to make this easy and healthy Keto Pizza recipe. I've also added photos to help guide you!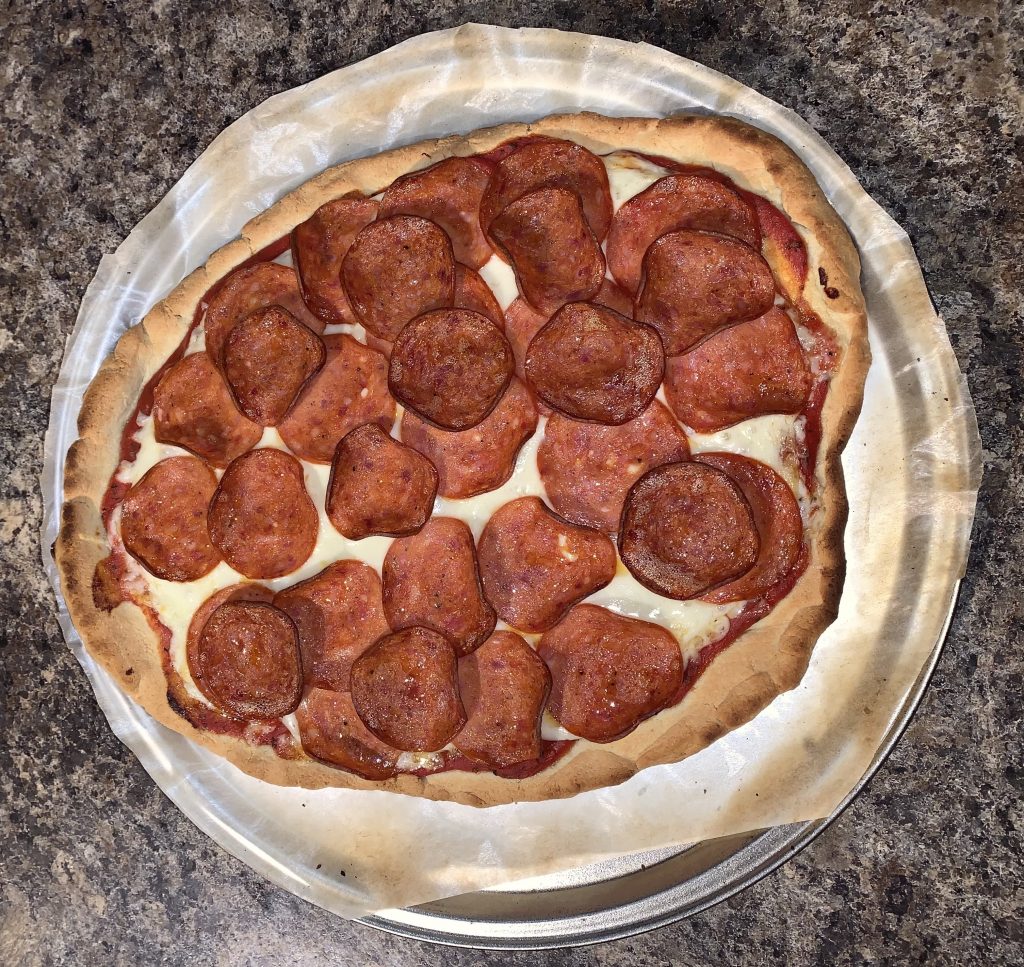 ---
Ingredients
---
Materials
---
Time
Prep Time: 30 min
Bake Time: 5-10 min
Broil Time: 3-6 min
Total Time: 40 min
---
Recipe
Step 1
Step 2
Prepare your dry ingredients into one medium-sized bowl:

Almond flour, 200g
Coconut flour, 15g
Psyllium Husk powder, 1/2 teaspoon
Baking powder, 1/2 teaspoon
A pinch of grounded pink salt
A pinch of garlic powder

Mix all dry ingredients properly using a whisk or a fork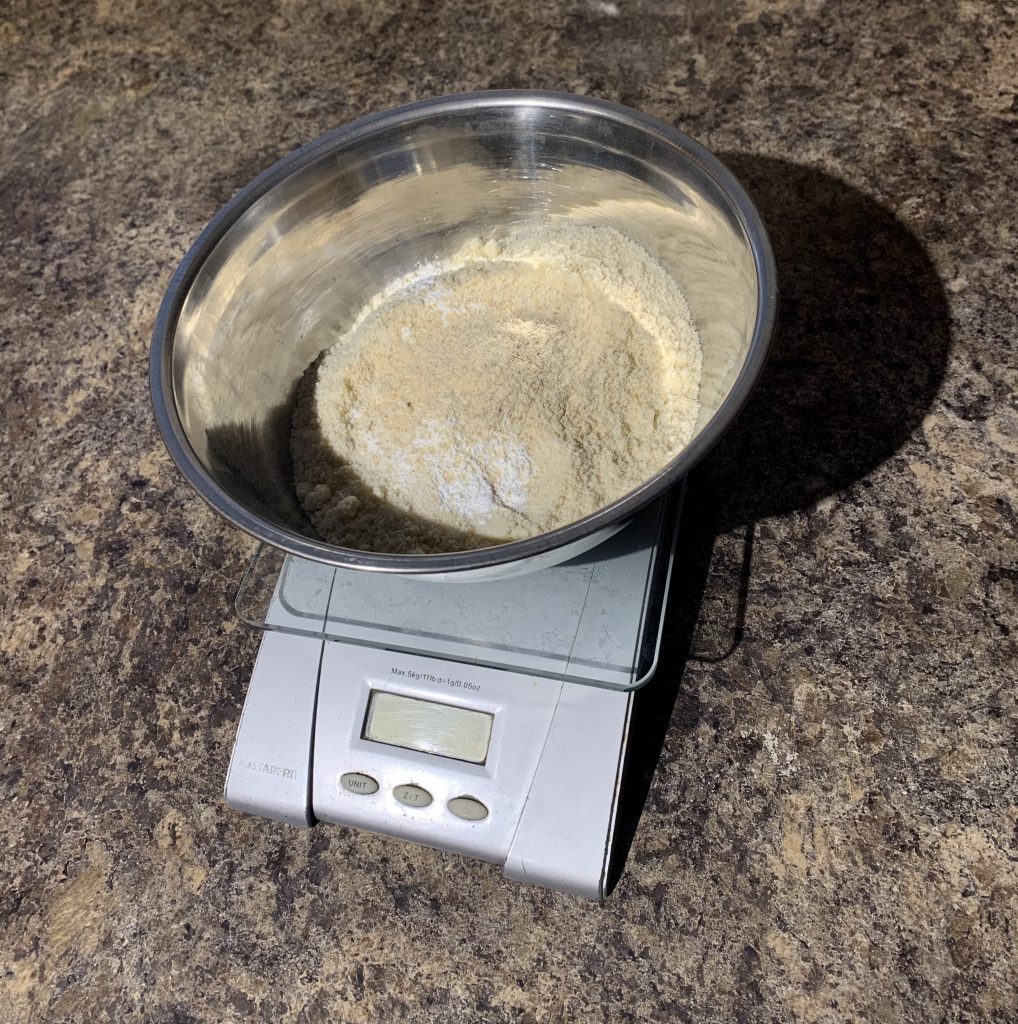 Step 3
Have your pizza toppings ready

Have your tomato sauce, 125mL in its can or in a bowl
Have your shredded mozzarella cheese ready, 200g (amount to your liking)
Have any other topics to your liking

I've also prepared pepperoni slices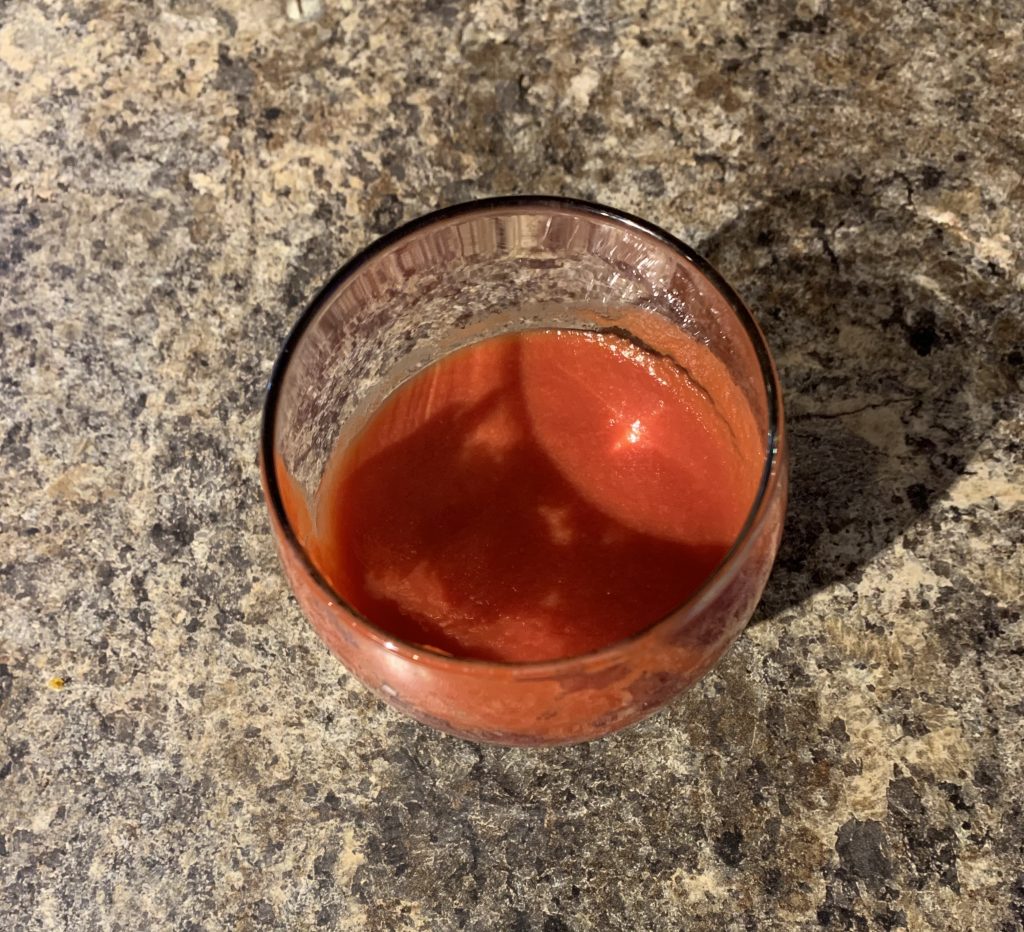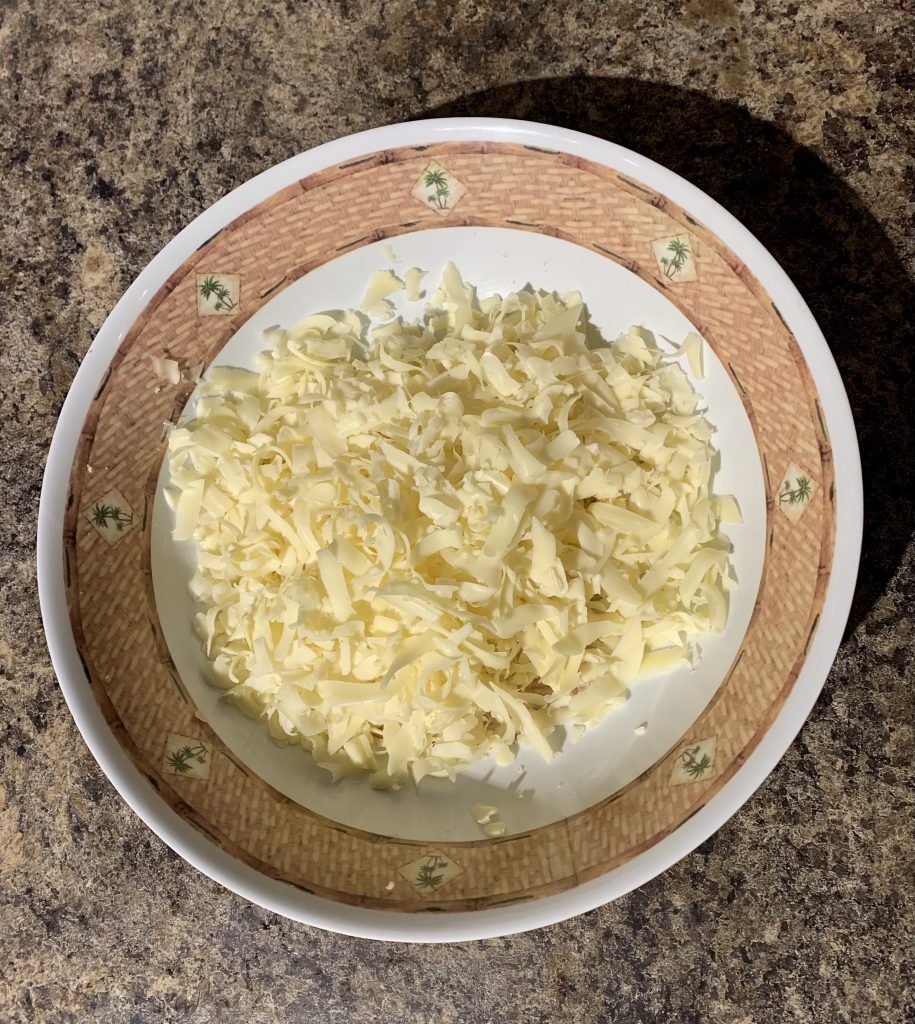 Step 4
Use 14g of coconut oil

If your coconut oil is solid; you need to put in a small bowl and microwave it for a few seconds until it is liquid

Add your now liquid coconut oil to the bowl of dry ingredients

Mix properly with your whisk or fork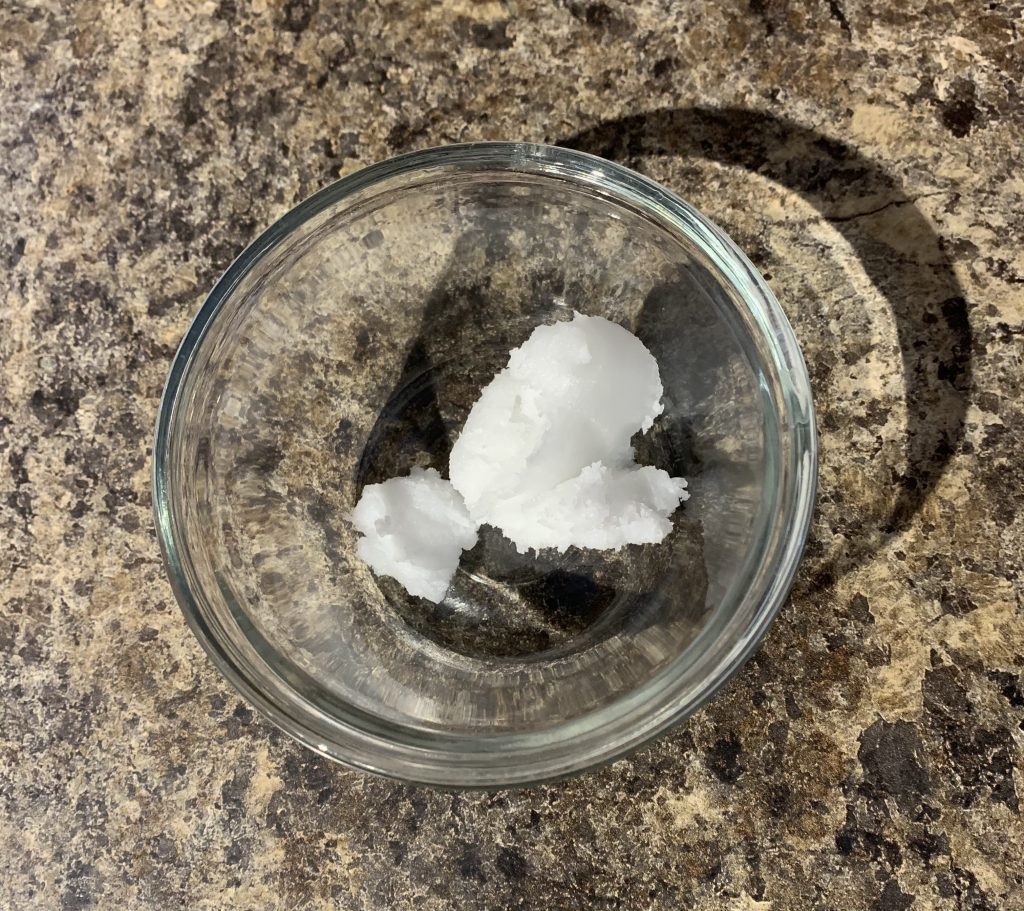 Step 5
Then crack in 2 large eggs in the dry ingredient bowls

Mix well with whisk or use a fork if it's easier

Make a big ball of dough with your hands

For this step you need all of your ingredients to be mixed well

[Look at picture below for reference]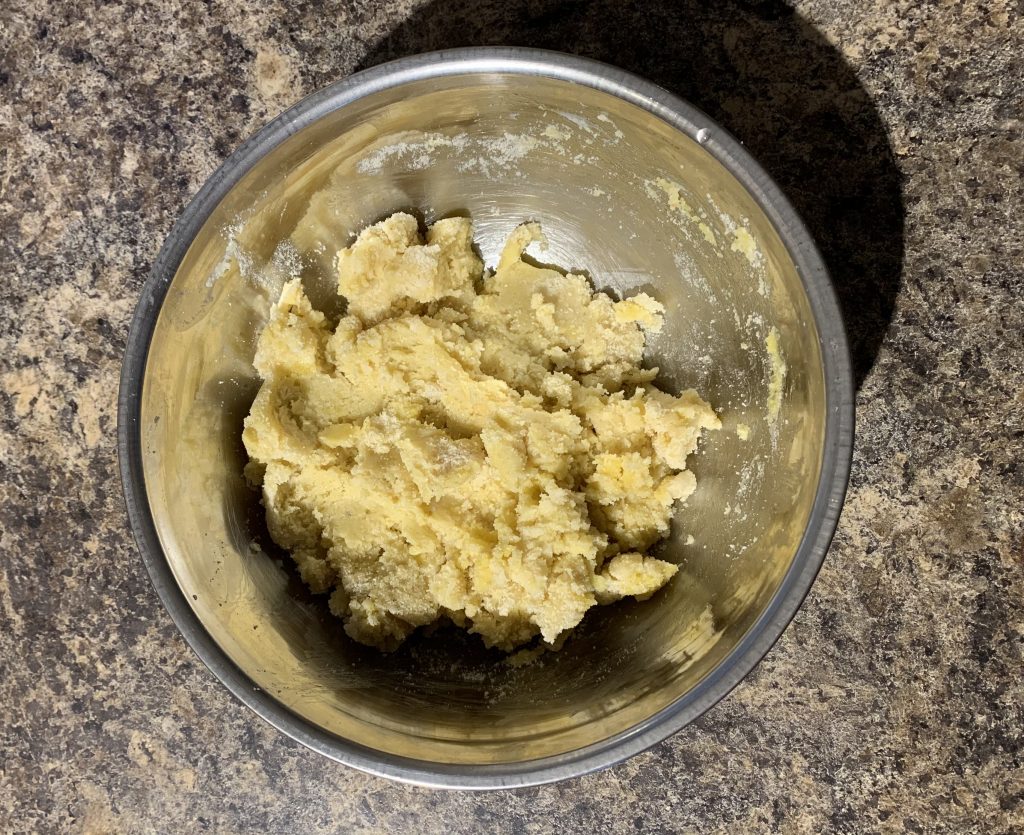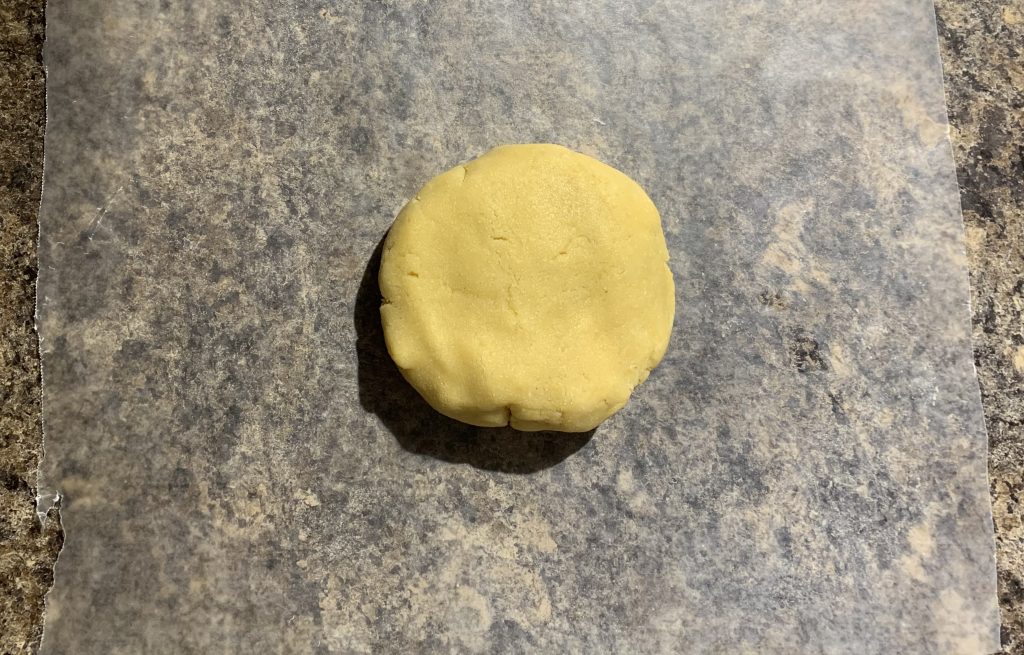 Step 6
Prepare two large sheets of wax paper: one will go on the bottom and the other will go over your keto dough ball

Put one wax paper on your counter
Add your Keto dough ball on that wax paper
Then add your second wax paper over your keto dough ball

If you don't use the second sheet of wax paper; you risk having your dough stick to your rolling pin since almond flour is more fatty than regular flour dough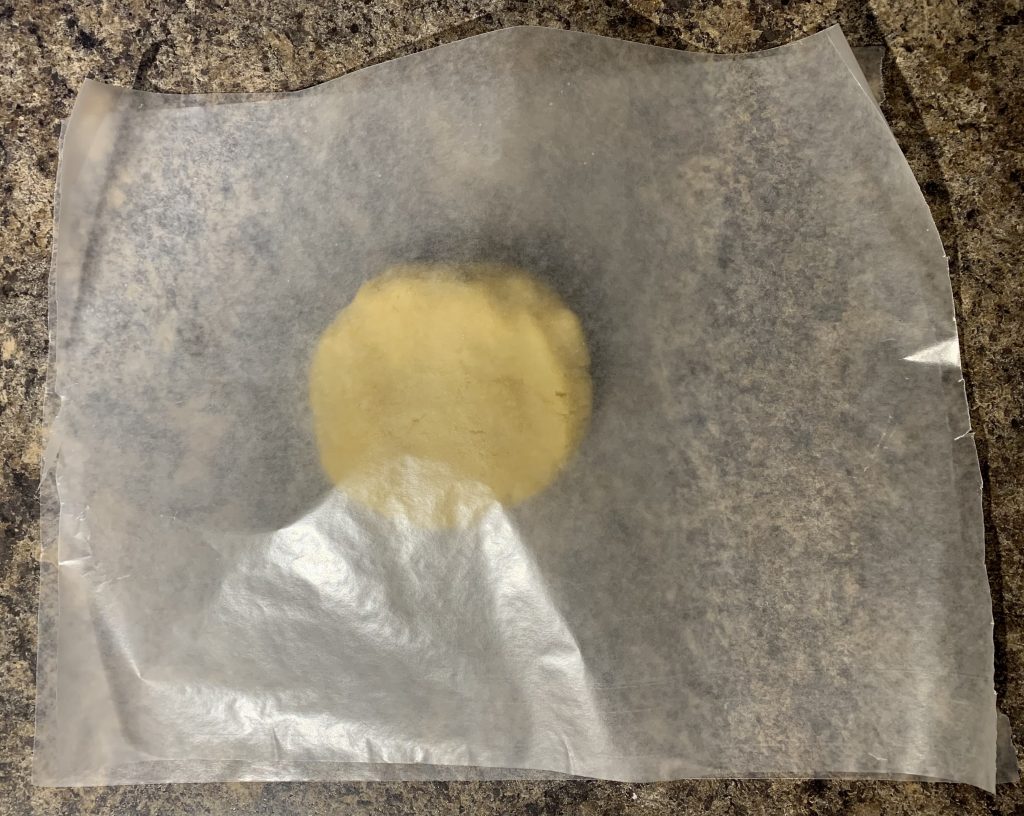 Step 7
After you've sandwich your keto dough ball between the two sheets of wax paper; roll over your dough with your rolling pin to flatten into a pizza form
Take off the top sheet of wax paper
Using your fingers, slightly roll out the outer layer of your pizza in order to make the crust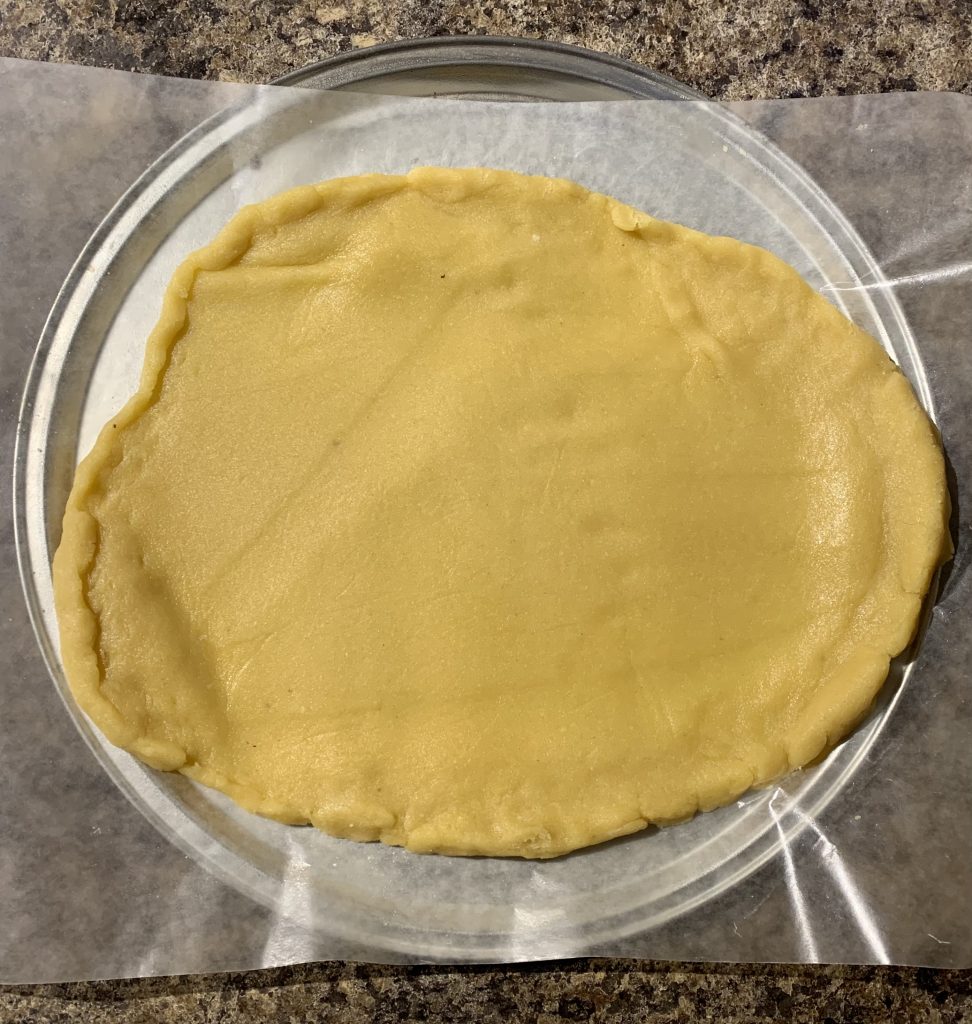 Step 8
Transfer your pizza dough with the wax paper underneath to your round aluminum pizza pan
Add your pizza dough for 5-10 minutes into your preheated oven

Keep an eye on your pizza dough; it will bake quickly and you don't want it to burn
Take it out when you see your crust turn a golden colour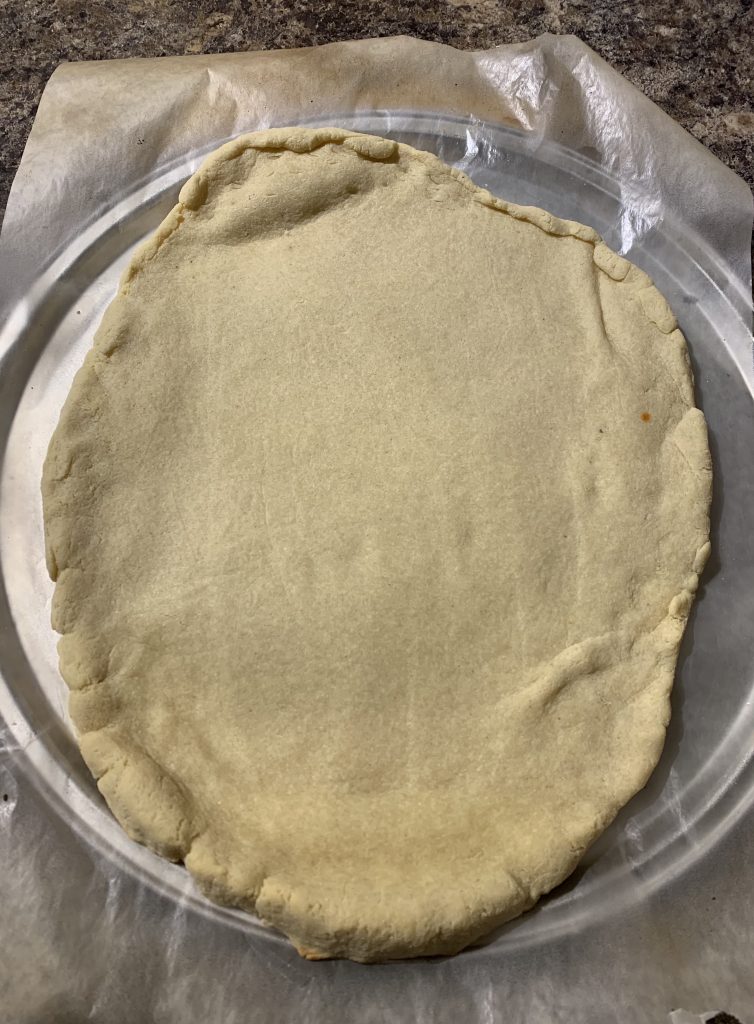 Step 9
When you take your pizza, you can add the ingredients you've prepared earlier for the toppings

Add your tomato sauce
Then your mozzarella and pepperoni slices (or whatever you decide to add to your Keto pizza)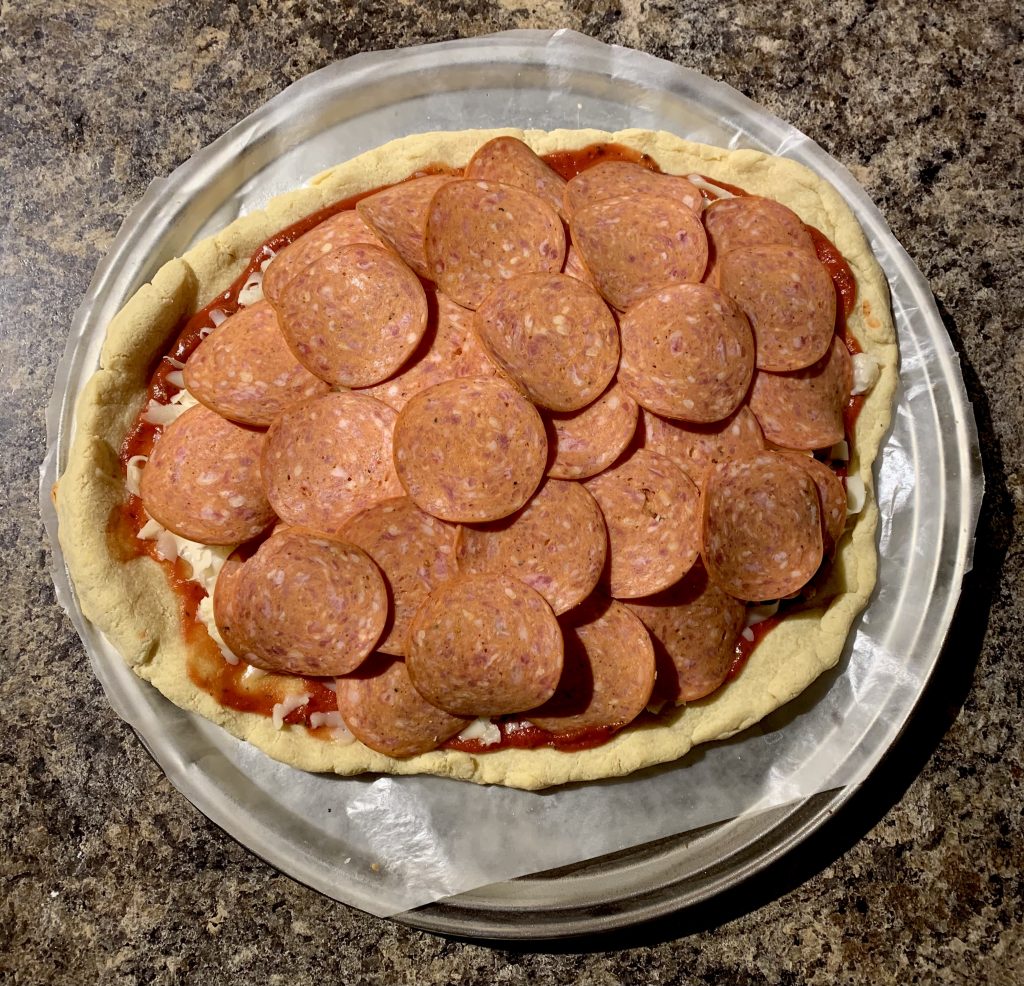 Step 10
Set your oven to broil
Add in your pizza (that's now covering in toppings) for 3 to 6 minutes

Broil cooks the top of you pizza so make sure to keep an eye out in order not to burn your toppings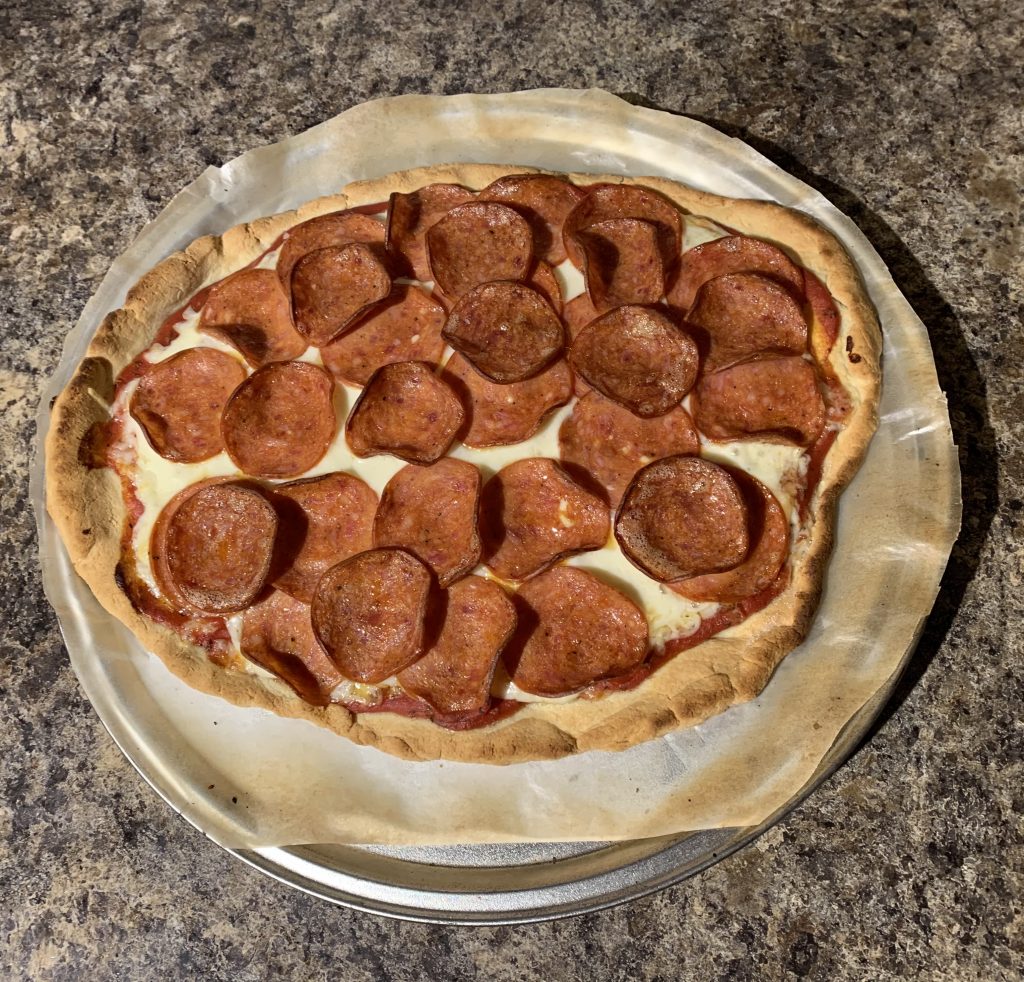 ---
I hope you enjoyed this easy Keto pizza recipe made with almond flour. Let me know what you add as toppings to your pizza. Also let me know which Keto recipe you would like to see next! 🍕😛
If you enjoyed this recipe, you can find more Keto recipes here.