This post may contain affiliate links, which means I'll receive a commission if you purchase through my links, at no extra cost to you. Please read my full disclosure for more information.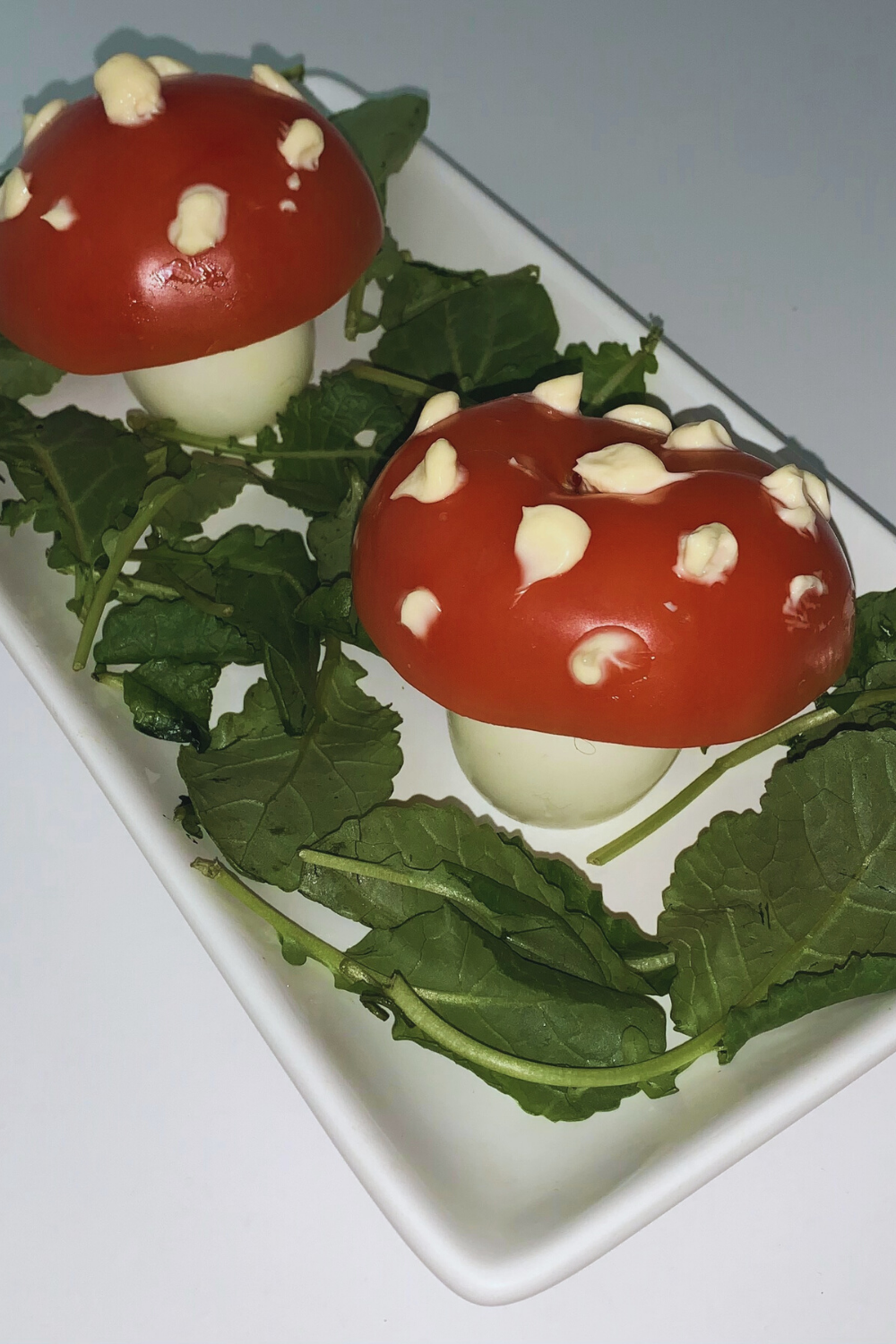 The thing I love the most about appetizers is that you can get creative without having to go to crazy on preparation and ingredients!
In this post I show you the materials, ingredients, and steps to make the simple appetizer recipe of an egg & tomato mushroom house. 🍄
---
Ingredients
Eggs
Large red tomato (has to be round)
Mayo
Kale leaves
---
Materials
---
Recipe
Step 1
Boil eggs in cooking pot until fully cooked
Let eggs cool
Step 2
Peel the shell of the eggs
Slice just a bit of the top of the egg

So that the egg can stand flat on its own
Step 3
Slice your large round tomato in half

Make sure your tomato is not too small in size or oval in shape as it is 'the round roof of the house'
Step 4
Using the help of toothpick: assemble your standing egg with the half of the tomato to make the house stick together
Step 5
Add dotted spot of mayo over the tomato house to make the mushroom house look
Scatter kale leaves on your plate to make it look like green grass
And voilà!
That's how you make an egg & tomato mushroom house appetizer!
If you liked this appetizer recipe, for more you can read my Simple and Quick Appetizer Ideas post here.
You can also read my Simple Avocado Turtle Appetizer Recipe as well, here.