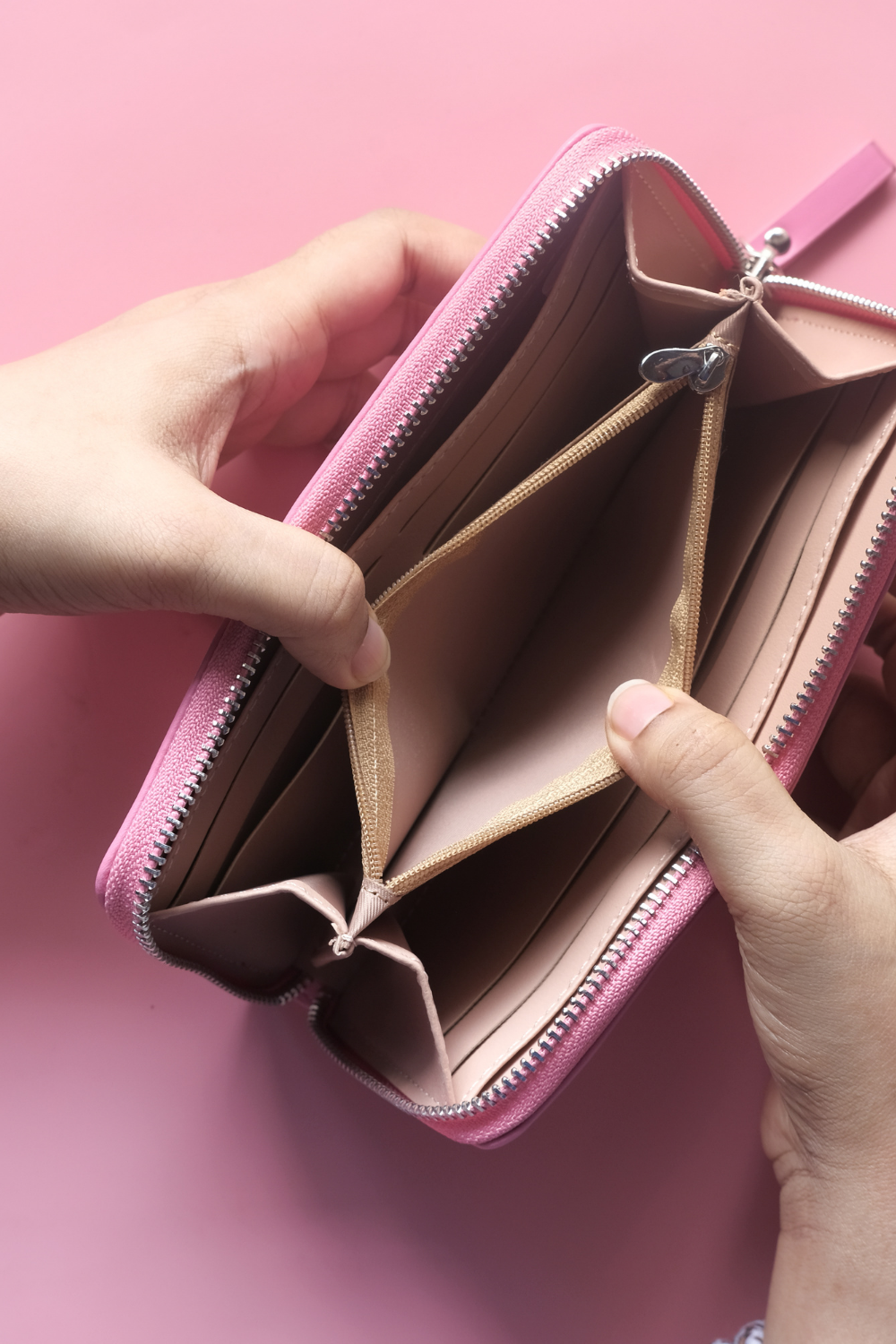 An outstanding student loan balance can be frightening. It can significantly contribute to a damper on your mental and emotional well-being.
Why you should pay off your student loans quicker?
Reduce your stress and anxiety at having the debt as a constant presence in your life
Save yourself from growing interest rates
Being able to save your money for other big financials goals; such as, starting a business, buying a house, saving for retirement, etc.
These are my 7 invaluable tips on how to pay off student loan debts quicker!
---
1. Figure out your loan timeline
The first step in paying off your student loan debts quicker is to figure out your loan timeline.
Ask yourself these following questions:
Do you know when you have to start making your first payment?
Do you know how long it will approximately take you to pay off your debt?
Is there a grace period before you are charged interest on your debt?
Is there a grace period before you have start meeting the minimum monthly repayment?
In essence if you want to pay off your debt quicker you should know when your pay period begins, the minimum monthly payment you owe, as well as the percentage of the interest that comes with your loan.
Some student loans offer a 6 months grace period after graduation. But be cautious and stay informed as sudden loan serves still charge interest in that grace period (even if you don't have to start repaying yet.)
Most importantly, you should alway know the amount you're owing. That's the first step although it can be quite discouraging to see your balance.
Having self-awareness towards your debt will keep you accountable. It can actually help you manage your debt and aid you into paying it quicker.
2. Understand the interest rates
The next crucial step would be to understand how the interest rates collect on your debt. This will greatly influence your decision on just how quickly you'd want to pay them off. It might even motivate you to pay it off quicker than you anticipated.
At the time, my student loan rates looked like this, either:
a floating interest rate equal to the prime rate; or
a fixed interest rate of the prime rate + 2%
However, I paid my loans right out of school. And therefore, they did not accumulate any interest. You can read my separate post here on how I personally paid off my $27,000 debt (from a $40,000+ total tuition fee).
Sometimes you can even refinance your student loans to get a lower interest rate. It is worth looking into your different options if you want to pay off your loan quicker.
3. Have a budget
The next important step in order to pay off student loan debt quicker would be to have a budget. Having a budget is an invaluable tool.
Making a budget is always one of the first tips recommended when trying to pay off debt. That's because creating a budget – and sticking through with it – actually works.
Having a budget will allow you to know your monthly income as well as allow you to track all of your expenses. By doing so, you are aware where your money is going. How much you make vs. How you much you spend.
And the leftover, you can contribute to paying more of your student loans.
If you notice that you spend too much money in areas which you could be saving more, then adjusting your budget to cut some of your expenses. This will help you to further save money to pay off your loan quicker.
Not having a budget makes spending your money into an unconscious habit. Creating a budget for yourself will help you gain a sense of control over your finances.
You can download my FREE monthly budget to help you track your expenses:
4. Cut down your monthly expenses
Possessing a budget leads us to the next natural step in this process which is to cut down your monthly expenses.
Let's be honest, if you really want to pay off your student loan debts quicker, it requires some sacrifices. It's either going to involve you saving more money or making more money. Sometimes it might even require both actions.
(You can read my personal story here on how I paid off my student loan debts in which I go into details on the ways I managed my money in order to pay my debt in full by the time I graduated my master's degree.)
Here are some common expenses you can cut down on:
Cut on phone bill(s)
Walk more or share rides rather than commuting and driving
Eat in more often
Cut on coffee runs; make your coffee at home
Reduce going out for parties, entertainment, drinking, etc.
Buy things used, reduced, or second hand
Cut on memberships and subscriptions (especially if you hardly use them)
Find cheaper accommodations and/or share your space
Even saving a 100 dollars a month can contribute $1200 towards your loan by the end of the year. Now just imagine if you dined and drank at home for a few months all while finding frugal ways to have fun at home. That's an extra $100-300 saved a month depending on your lifestyle.
Remember, it always ads up.
5. Create an extra source of income
If cutting your expenses is too challenging for you or if you are already living frugally, my next advice would be to create an extra source of income.
This source of income can be temporary as you can use all of its earning towards paying off your student loan debt.
Here are some extra sources of income you might want to consider:
Sell things around your house on eBay or even on Facebook marketplace
Start a profitable blog
Sell printable on your website or on Etsy
Answer online surveys to earn extra cash
Get a part time job
Teach English online
Teach one of your skills online or in person
Have a garage sale
For more ideas, you can read my post on 10 Ways to Make Extra Money Online.
6. Pay more than the minimum and pay more often
This tip seems obvious but you might not initially give it a lot of thought. If you have an automatic repayment plan going towards your student loan, you might have overlooked this tip.
So the idea is two-fold; if you've cut down your expenses and earned some more money, you can start paying more than the minimum monthly required of you.
Therefore paying it quicker. But also, if you pay more often not only will you pay your student loan debt quicker but you will also greatly reduce the amount of interest you collect along the way.
Depending on your debt(s) you might consider paying off the ones with the bigger collected interest first.
Either way, you can shorten your repayment plan and decrease your interest rate by paying more often and more than the minimum required of you.
7. Tax deduction(s)
Another tip that could also earn you some extra money to repay your student loan debt is annual tax deductions.
Although I paid my student loan debt in full and didn't have to pay any interests (you can read my student loan repayment story here), I did take advantage of tax deductions during the 5 years I attended university.
I had tax deductions for my yearly tuition cost and other university related fees. These other fees mainly involved money spent on transport (I lived a 2-hour commute – one way – away from my university) as well as the money spent on textbooks and books.
Also, in some cases you can have a tax deduction on your student loan interest. It is worth to look into and ask your accountant (if someone else does your taxes.)
You can read more online about your province or state's tax deduction policies considering tax deduction on tuition, college and university related fees, as well as student loan debt interest.
---
I hope you found these 7 tips on how to pay off student loan debts quicker useful! Let me know some of your tricks on you are paying off your student loan debt quicker!
Like the post? Save Pin for later!