This post may contain affiliate links, which means I'll receive a commission if you purchase through my links, at no extra cost to you. Please read my full disclosure for more information.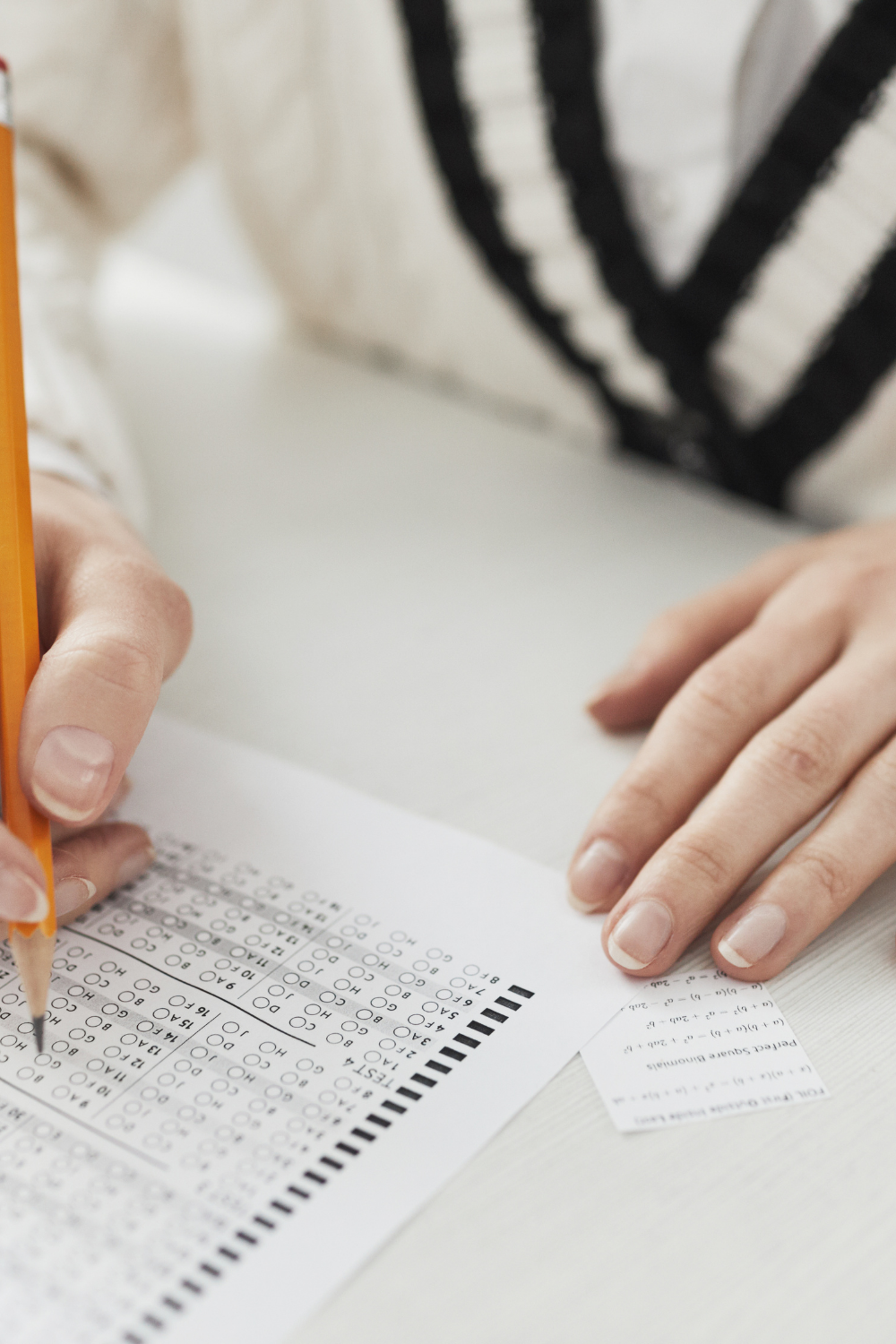 Stressing about exams is an unavoidable part of education. Exam stress can build up as the years of education accumulate. However daunting exam stress can be, it can be lessened through good student habits.
Listed below are my 5 main tips – as a Graduate student – on how to beat exam stress. These tips have helped me significantly reduce stress during exam period and I hope they will do the same for you.
---
1. Always be prepared
My first tip is to always be prepared. When you feel prepared and you know you've ensured the right steps to being prepared; you are less likely to feel as stressed.
It is truly the unknown that causes great anxiety and distress.
When you know the course material, when you know what's expected of you for the exam, you feel less stressed. And consequently, you enhance your performance.
Think of preparation as the enemy to exam stress.
If you want to know more about ways to be prepared during your semester, you can read my post on How to Attain a 4.0 GPA in College or University.
2. Manage your time
Another invaluable tip in order to beat exam stress is to manage your time. The idea is quite simple: when you manage your time, you get to manage your stress because you're not constantly scrambling for time. It's a cyclical loop.
When you manage your time correctly you have enough time to study, decompress, review, and to sleep before your exams. All factors contributing to lowering your anxiety on the days leading up as well as the day of the examination.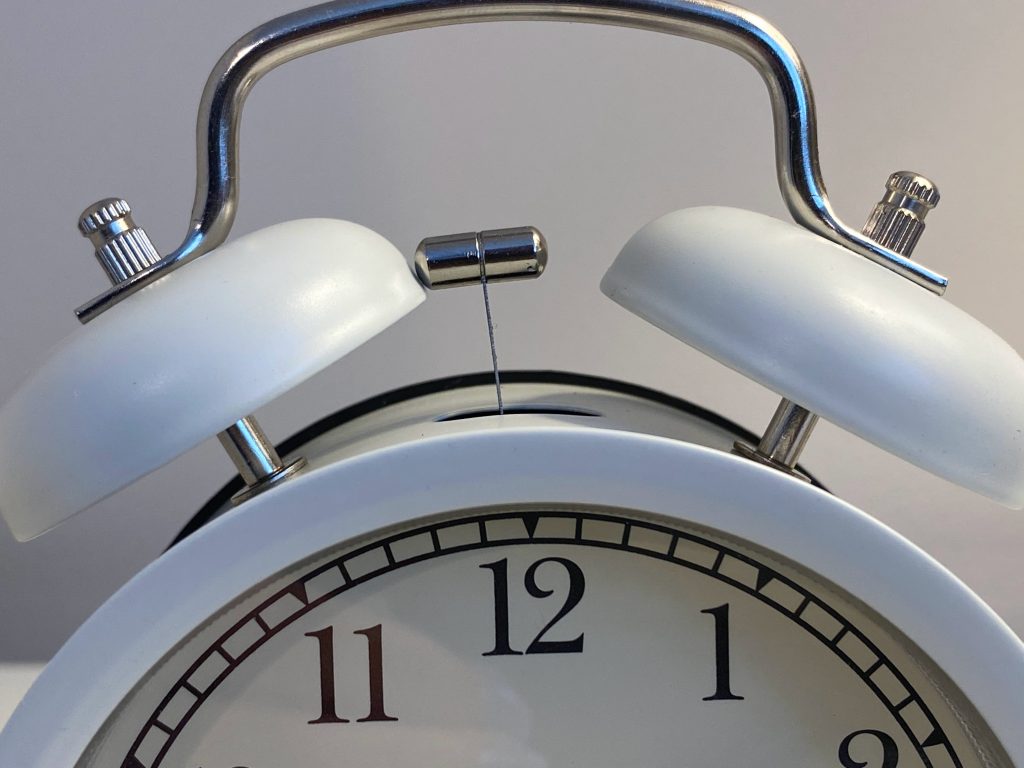 In order to be able to manage your time, I would highly recommend getting a planner (or an agenda) in order to be able to schedule how you spend your time from a day to day, and week to week basis!
Having a planner that contained a timetable greatly aided me to manage my time and thus, reduce my stress.
Here are some great planners:
3. Ensure a good sleep schedule
I think sleeping should be set aside as a separate tip on its own because of how crucial it is.
Not sleeping properly is the #1 pitfall for your mental health and general productivity. Ignoring sleep is the worst thing we can do to ourselves and to our bodies. Sleep helps regulate your moods, your memory, and your overall physical and mental functioning.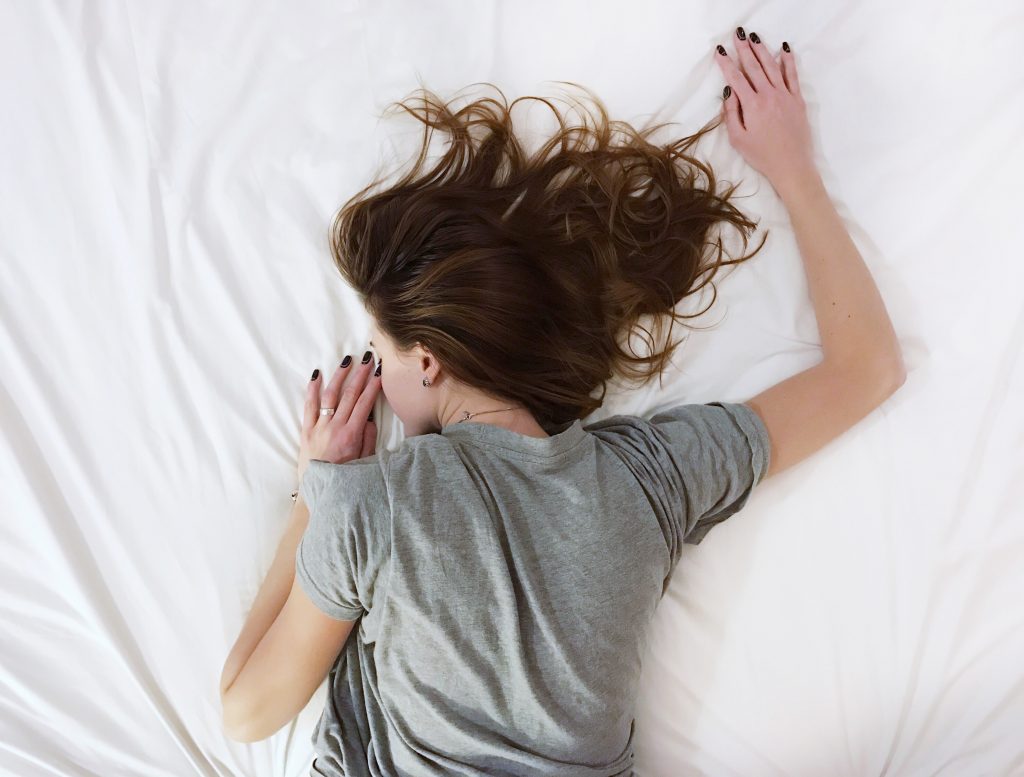 I even recommend cutting down on studying in order to prioritize sleep. The studying you do when you are rested is unmatched to the studying you do when you have an irregular sleep schedule.
Sleep clears your mind and therefore reduces your stress and the "worst possible scenarios" that play out in your head. Keeping a 7 to 8 hours of regular sleep throughout the semester and the night before the exam can only benefit you greatly in reducing stress and enhancing overall performance.
4. Find your study spaces
I truly believe it is crucial to have spaces solely designated for studying as this will ensure you get work done when you enter these spaces. Your brain sends you signals in those said places that you are to be in work/study mode.
I would stay away from your bed when you are studying because then you start to blur your 'sleep' space with your 'productive' space. This can trouble both your sleep and your studying.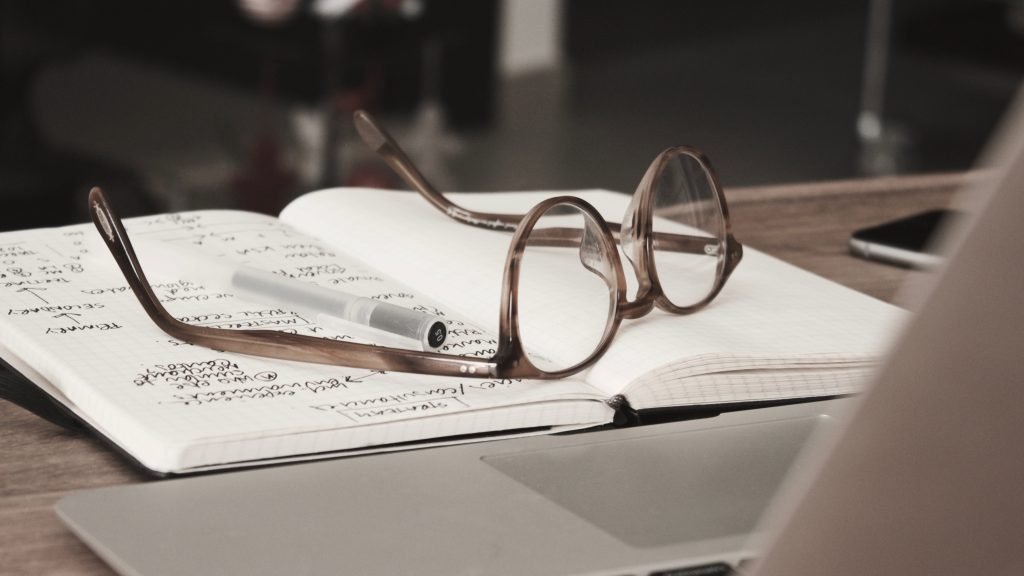 You get used to the knowledge that when you sit down at a desk or table; it's time to do work.
If you can habituate your mind and body to do work in certain spaces – or even in spaces you normally wouldn't – ; when exams come around, you'll have an easier time navigating your focus in the exam room. Therefore, reducing your stress.
5. Maintain a healthy and balanced lifestyle
Exam season can be ridiculously stressful even for students that are normally quite poised. One of the keys on how to beat exam stress is to maintain a healthy and balanced lifestyle throughout the semester.
In this matter, sleeping well – as we've established on a previous tip – is one of those healthy habits as well as staying hydrated. Drinking a lot of water helps ensure brain functioning and getting rid of toxins as well as limiting your risk of those pesky stress migraines. Also, you should be careful of your caffeine intake. Overdoing it with coffee can be detrimental as it will cause you further anxiety.
Furthermore other healthy lifestyle habits to maintain throughout the semester to establish better functioning and reduce stress significantly during exam season involves:
Eating healthy
Exercising or moving for half an hour daily
Stretching (lots of stress tension gets locked into your muscles)
Getting fresh air
Having scheduled breaks
Reaching out to loved ones
Compared to popular belief, we are not hard wired to study 12 hours a day without maintaining our health and having time for other life engagements. This is why we need to establish a schedule and maintain a healthy and balanced lifestyle in order to reduce stress consistently. And thus, beating exam stress.
---
I hope you enjoyed my 5 tips on how to beat exam stress! I hope they will be helpful for you as you prepare for exams! Let me know some of your tips on how to beat exam stress!
Like this post? Save Pin for later!