This post may contain affiliate links, which means I'll receive a commission if you purchase through my links, at no extra cost to you. Please read my full disclosure for more information.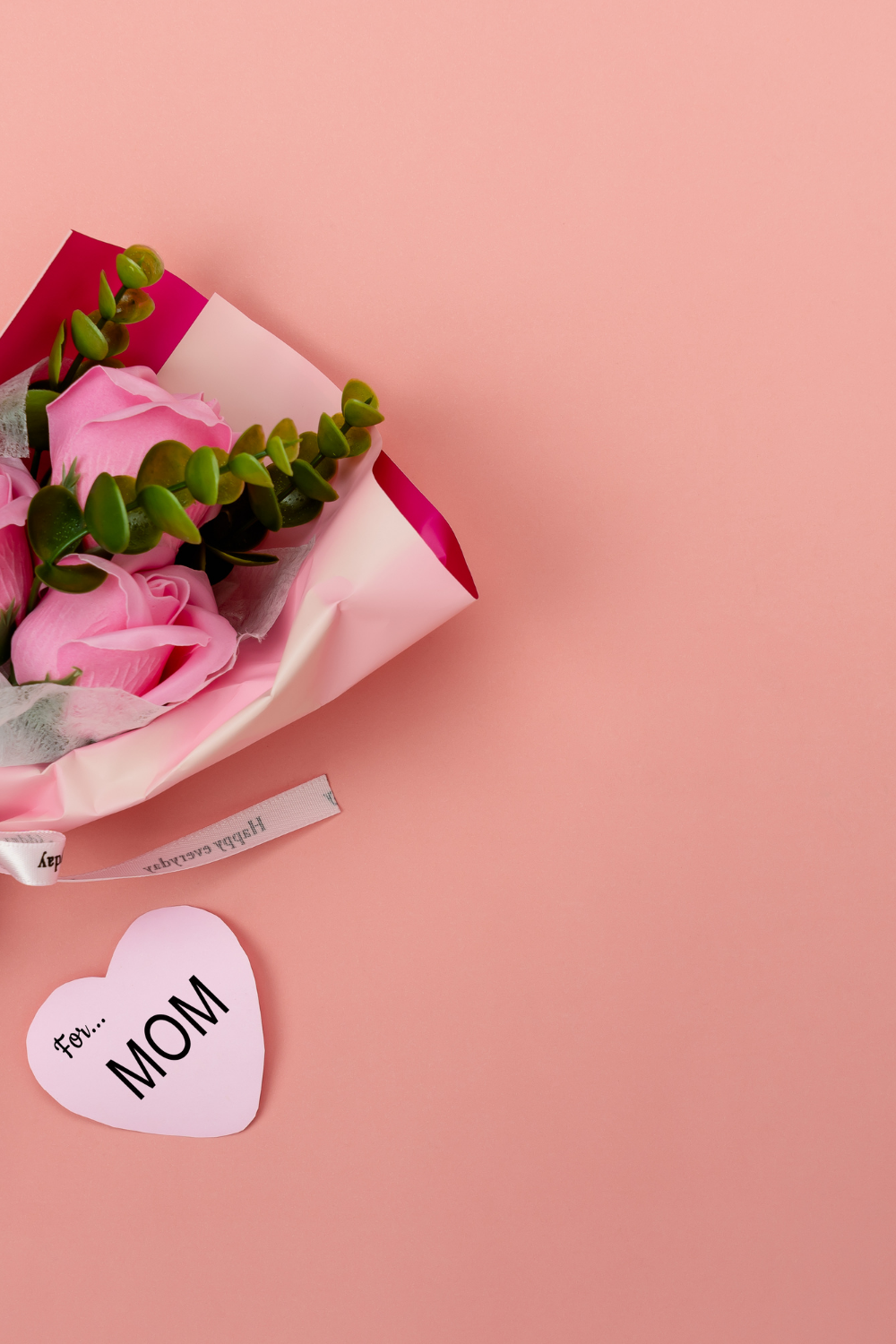 In this post I have combined a list of 35 Thoughtful Gifts for Mom. These Mother's Day Gifts range from beauty, sleep, cooking, gardening, fashion, and relaxation.
This Mother's Day show mom how much you love, care, and appreciate her for everything she has done and continue to do! 💕
Sometimes the simplest gift are the best and most thoughtful ones! 💝
---
1. Wake Up Light Sunrise Alarm Clock
This Wake Up Light Sunrise Alarm Clock is a superb gift for mom, especially if her sleep schedule has been off recently. With this Sunrise Alarm Clock, she gets to wake up with natural sunlight simulation as the clock's light gradually increases. Mom will be starting her day bright and on the right foot! And, she will develop a better sleep cycle!
2. Charcuterie Board Set
There exists so many different Charcuterie Board (Cheese Board sets) just on Amazon alone. And there's a reason why. They are fan favourites! Not only for mom but for everyone.
My mom absolutely loves getting super creative with her board. She's a cheese lover and knows that we all love finger foods. Therefore, she adds a little bit everything on her board during family gatherings!
3. Bathtub Tray Caddy
This Bamboo Bathtub Tray Caddy is perfect to induce maximum relaxation. Mom can read a book or prop up her tablet as she bathes with a cup of tea or a glass of wine!
4. Weighted Sleep Mask
This Weighted Sleep Mask will have mom sleeping like an absolute queen! A weighted sleep mask offers ultimate relaxation as it weighs down pressure points and block out light efficiently! This year for Mother's Day offer mom the best sleep she's wished for!
5. Travel Jewelry Box Organizer
If your mom loves travelling and jewelry, the Travel Jewelry Box Organizer is the ideal gift for her! It keeps all of her pieces of jewelry neat and organized in one place. It is convenient for when she's traveling or perhaps when she's visiting you or your siblings for the weekend!
6. "Becoming" by Michelle Obama
"Becoming" is one of the most beloved memoirs out there today.
It follows Michelle Obama – the former First Lady of the United States – as she retells her life from childhood to motherhood and every other occupations in between.
A story at once very personal and inspiring that mom will absolutely devour and find herself into.
For more books to gift mom for Mother's Day (that aren't uniquely memoirs), you can read my separate post, here.
7. Mulberry Satin Silk Scarfs
These Mulberry Satin Silk Scarfs are simply stunning. The FONYVE brand has so many beautiful and fashionable designs. You can shop depending on the colour(s), print(s), and style(s) your mother normally gravitates towards. This is the best gift for the fashion loving mom as she will strut the streets in style!
8. Stone Essential Oil Diffuser
Getting an Essential Oil Diffuser for your mom this mother's day is another useful gift to help her relax. Aromatherapy has been big in the last few years. Our brains associate well-being with certain scents. Adding scent to a space can make it feel like a spa treatment. The diffused essential oil moisturizes the air, and therefore, aids to relieve stress and promotes better sleep.
9. Women's Shawl Wrap
A Shawl is also a great gift for mom as it will keep her cozy and warm around the house all while remaining fashionable!
10. 1000 Piece Puzzle
A 1000 Piece Puzzle is also a thoughtful gift for mom! She can take a crack at it at nighttime when she's decompressing with a cup of tea or a glass of wine. It's not only fun and self-satisfying but it's also relaxing. Mom's can do the puzzle alone or with the help of her little helpers!
11. The 5-Minute Journal
Mom's need to relax and vent too! Therefore, the 5-Minute Journal is a perfect alternative for them as they decompress from their day without having to commit to more than 5 minutes. Plus, the 5-Minute Journal promotes feelings of gratitude, well-being, and overall happiness. And we all want those good feelings for mom!
12. Scented Candle
My mom absolutely loves Scented Candles. She will literally steal any scented candle I gift my dad, so I've learned my lesson: Always include a scented candle in her gifts! Plus, scented candles are great for relaxation as they are another form of aromatherapy!
13. Picture Frame
Getting a lovely Picture Frame for mom is such a cute and thoughtful gift, especially if you fill the photos with family pictures. Caution: she might tear up. 🥺
14. Faux Fur Throw Blanket
A Faux Fur Throw Blanket is one of the best gifts to give period. I've gifted one of these to every family member because everyone wants to cuddle up and feel comfy on the sofa with a throw blanket. Mom might not want to buy one for herself but she will be very happy when you gift her one. Plus, they're sold in many different colours!
15. "World's Greatest Mom" Mug
The "World's Greatest Mom" Mug is a great mother's day gift as it is a daily reminder for mom as she sips her morning coffee! My mother loves her cup and refuses to drink from anything else!
16. "What I Love About Mom by Me" Fill-In Journal
"What I Love About Mom by Me" Fill-In Journal is a cute fill-in journal idea in as you can fill it with funny and/or heartfelt messages for mom to read.
17. Kindle Paperwhite
The Kindle Paperwhite is the perfect gift for the mom who loves reading but doesn't always necessarily find the time to do so. It is because it is lightweight, accessible, and easy to carry everywhere! And the battery lasts weeks rather than hours!
18. Ugg Bathrobes
UGG Bathrobes are one of the best comfy gifts for mom! UGG is a well-loved brand known for their maximum comfort and simplistic design. You can gift mom the Duffield II Robe or the Miranda Robe both provided by UGG! Watch mom walk around the house in comfortable style!
19. Cozy Slippers
Comfy cozy slippers are another staple gift to give to mom on Mother's Day! Admittedly between me and my sister, I don't think I can remember the last time my mom bought slippers.
There are many comfy slippers by ONCAI on Amazon! If you want to get her an open pair, you can get her an open slippers by Twelve AM Co!
20. Himalayan Salt Shot Glasses
Himalayan Salt Shot Glasses are such an aesthetically pleasing set! They look so bougie and will entertain's mom guests during celebrations! I had no idea this existed beforehand and therefore will be getting them for my mom (who, by the way, only cooks with Himalayan pink salt – it was meant to be!)
21. Ember Temperature Control Smart Mug
The Ember Temperature Control Smart Mug is such a clever gift! For your coffee loving mom that somehow has the coffee growing cold before her second sip, this gift is perfect for her! Now her coffee can stay warm all the time! ☕️
PS: There is also an Ember Temperature Control Travel Mug!
22. Indoor Herb Garden Starter Kit
The Indoor Herb Garden Starter Kit is perfect for moms that have or want to develop a green thumb right in their kitchen or living room! It can be an exciting new hobby and it is a way to finally grow some indoor herbs and veggies! Plus, it's affordable and has a well-equipped apparatus that ensures plant growth!
23. Stainless Steel Cocktail Shaker
Gift your mom a Stainless Steel Cocktail Shaker this Mother's Day and watch her surprise you with the best dirty martini you've ever had (true story!) 😉 Have a nice time during Mother's Day creating different cocktails with mom! 🍹
24. Sand & Sky Australian Pink Clay Face Mask
This Sand & Sky Australian Pink Clay is the perfect skin care gift to give mom. It's amazing for rejuvenating and cleansing skin, mom will feel nice and fresh.
25. Fitbit
The Fitbit Inspire 2 watch is an amazing gift for moms who want to keep active or that want to start getting more activity in. It tracks her daily movement, displays her calls and texts, as well as monitors her heart rate. My mom loves her Fitbit and always has it on! Plus, the Fitbit Inspire 2 is slim and sleek which allows it to remain fashionable!
26. Stainless Steel Insulated Water Bottle
A Stainless Steel Insulated Water Bottle is a useful gift that mom will be grateful to receive. Everyone needs to stay hydrated, that includes mom too!
27. iRobot Roomba 614 Robot Vacuum
The "iRobot Roomba 614 Robot Vacuum" is a bit more on the pricier side but it's the best for mom. She will love it! This little guy is perfect for collecting dust, dirt, and pet hair while mom can kick back and relax.
28. Mocha Collagen Creamer
This Mocha Collagen Creamer is a great treat to add to your mother's coffee cup in the morning time. This collagen inducing treat helps maintain healthy hair and skin, a guaranteed bestseller for mom!
29. Assorted Tea Bag Presentation Box
Gifting mom an Assorted Tea Bag Presentation Box is a great gift especially if she's a tea lover. She will let you know which teas were her favourite so you'll know for the next time. Or she'll simply enjoy the variety, in which case, there are other tea bag boxes – black, herbal, floral – to choose from!
30. Keto Creamer
Keto Creamer (offered in Hazelnut or French Vanilla flavour) is also the perfect boost for mom's coffee in the morning! My mom has been on Keto for nearly 3 years and all she uses for her coffee is cream. Hence, this is the perfect gift for mom's who follow the ketogenic lifestyle! This product is made with MCT Oil and is ideal for maintaining ketosis!
31. Wine Bottle Insulator
This stainless steel Wine Bottle Insulator is just as bougie as the Himalayan Shot Glasses. Plus, it's offered in different colours! Mom will love this gift as it will keep the wine chilled and champagne cooled for many hours! The absolute ideal gift if your mom is a wine lover! 🍷
32. Stovetop Tea Kettle
A Stovetop Tea Kettle is a great gift for mom's who adore tea. Chances are they will like it the old-fashioned way and tell you it tastes better (it does – don't argue with mom!) 🫖
33. Vitamin C Serum
The TruSkin Vitamin C Serum is another beauty product mom needs! Its antioxidant properties will help with aging signs such as dark spots and wrinkles. Brighter skin will have mom in a brighter mood!
34. Kimkoo Jade Rollers
The Kimkoo Jade Rollers will relax mom as it smoothens and rejuvenates her skin at the same time. The rollers also help ease muscle tension as it massages through knots!
35. Bath and Body Gift Basket
This luscious Bath and Body Gift Basket is guaranteed to give your mom the relaxation time she needs! This 9 piece home spa Vanilla Coconut set will give her the pampering she truly deserves!
---
I hope you enjoyed this list of 35 Thoughtful Gifts for Mom – Mother's Day Gifts! If anything, I hope it has given you some inspiration on what to get for mom.
If you want more inspiration you can read my blog post 10 Great Books to Gift Mom for Mother's Day, here.
Let me know which gift(s) you are gifting mom this season! 💝