This post may contain affiliate links, which means I'll receive a commission if you purchase through my links, at no extra cost to you. Please read my full disclosure for more information.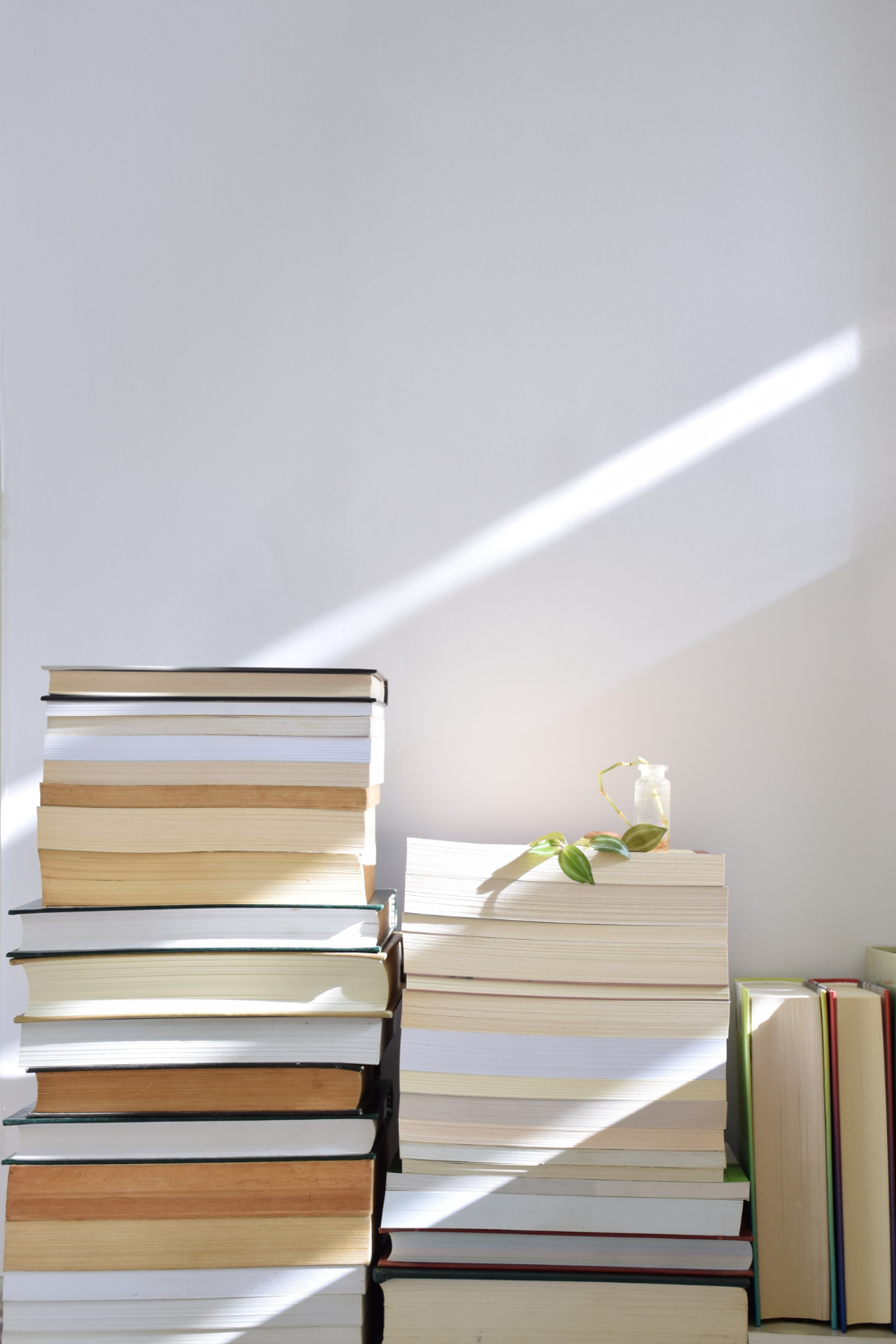 Every beginning of the year, I love making many different book lists for the books I really really want to read in the upcoming year. Because I read so many books a year (on average 75 to a 100 books a year from many different genres, formats, and voices). I make sure to include the books that have been sitting for a while on my shelf or that I had previously neglected on these lists.
You haven't read my other book list post on the top 21 books I want to read in 2021, you can read that here.
In this post, I go through my list of the Top 12 Poetry Collections I Want to Read in 2021.
These collections are quite modern and from many diverse voices touching on common themes such as love, life, death, and nature but also specific sociopolitical issues concerning race, identity, immigration, and history.
---
1. "The Collected Poems of W. B. Yeats" by W.B. Yeats, Richard J. Finneran (Editor)
"The Collected Poems of W.B. Yeats" is a large collection of poems that are heartbreaking. W.B. Yeats also plays on Irish myths in his collection. Discussing topics of love, art, and nature. I actually started buddy reading this one with my friend from university and we are both thoroughly enjoying it.
"Bone" is an autobiographical collection of poetry. The poems touch on the essence of the heart, of life, and of the inner self, hence its title "bone." It depicts the author's personal experiences as a black British woman.
3. "You Come Too" by Robert Frost
"You Come Too" is by the famous and well-loved American poet Robert Frost. His simplicity in his poetry attracts many young and old readers alike. He is known for his symmetry and rhythmic style. This collection, "You Come Too," collects some of his best poems.
4. "Commotion of the Birds" by John Ashbery
"Commotion of the Birds" is the 27th collection by John Ashbery. (I couldn't believe it myself when I looked it up!) Ashbery uses shifts in tone and style and plays on references to pop culture as well as colloquial language, making for a flighty read.
5. "Citizen" by Claudia Rankine
"Citizen" is an American lyrical on race and it is Rankine's second lyrical collection. It depicts the struggles of the 21st century, both in daily life and in the media. Furthermore, Rankine uses essays, images, and poetry to unveil these realities and assumptions on 'citizenship.'
6. "Don't Call Us Dead" by Danez Smith
"Don't Call Us Dead" is a lyrical and heart wrenching collection; discussing police brutality, grief, loss, violence, and death towards the black community.
7. "Wade in the Water" by Tracy K. Smith
"Wade in the Water" is a collection encapsulating the voices of the minorities in America. Smith explores history in a new inquisitive and lyrical light. Tracy K. Smith is is the United States Poet Laureate, and I'm sure her collection will be amazingly crafted.
"Brown" is another collection of personal and collective experience. It explores the beauty of culture and the devastation of racism.
9. "Voyage of the Sable Venus" by Robin Coste Lewis
"Voyage of the Sable Venus" is a kind of narrative-like collection of poetry. This explores art and history in intricate ways in viewing its effect on ancient and current stories. It explores the back female figure in Western art and where she originated from many centuries past. All while being autobiographical to Robin Coste Lewis's life.
10. "Selected Poems" by Jorge Luis Borges, Alexander Coleman (Editor)
"Selected Poems" by Jorge Luis Borges is a collection of around two hundred poems. Borges is a Latin American writer. In his poetry, he philosophizes on time, imagination, and identity.
11. "On Love" by Charles Bukowski
"On Love" is one of Charles Bukowski's focus-themed collection. I love Bukowski's poetry – it is clear cut and edgy, and sometimes it's downright raw, emotive, and funny.
12. "Come, Thief" by Jane Hirshfield
"Come, Thief" is yet another that encapsulates beauty and time. These poems are sensitive; playing on memory and capturing the essence of the passing moments in life.
---
I hope you found some new poetry collection books to read in 2021!
Let me know what are some of your favourite poetry collections!
Don't forget to also take a glance at the 21 books I want to read in 2021 if you want to see which non-fiction and fiction books I plan to read this year.